End Date
17 December 2016
just good stuff
Main Image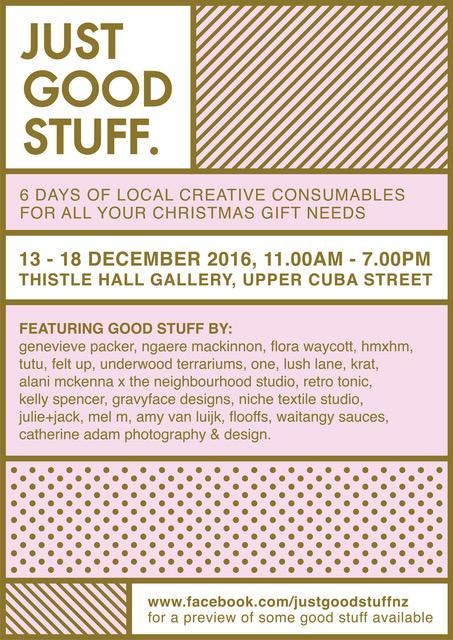 Gallery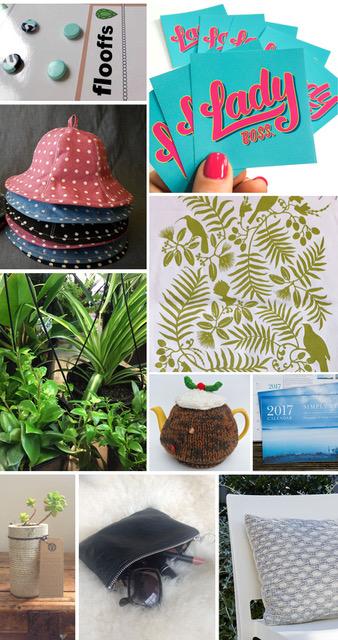 Opening Hours
Tuesday - Sunday, 11.00am - 7.00pm
Description
6 days to solve all your christmas shopping needs, while supporting local, independent creatives - it's practically guilt-free!
Opening 6.00pm Monday 12 December - join us for a glass of Christmas cheer and first dibs on the goodies.
Thistle Hall Gallery, Upper Cuba Street, Wellington
Heaps of good stuff from just $5.
Check out www.facebook.com/justgoodstuffnz for a preview of some of the good stuff on offer (updated regularly, so check back for even MORE good stuff...)
Featuring JUST GOOD STUFF from:
genevieve packer, ngaere mackinnon, flora waycott, hmxhm, tutu, felt up, lush lane,
alani mckenna x the neighbourhood studio, kelly spencer, gravyface designs, krat
underwood terrariums, niche textile studio, retro tonic, one, waitangy sauces, mel m,
amy van luijk, flooffs, julie+jack, catherine adam photography & design, art deacon.
End Date
10 December 2016
Weaving Light and Space
Artist
beata kozlowska & david moraton
Main Image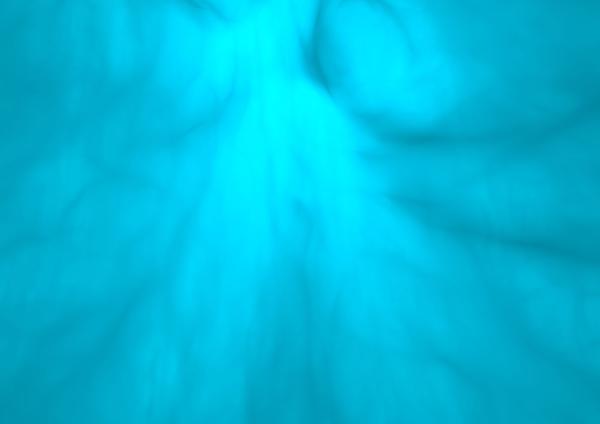 Gallery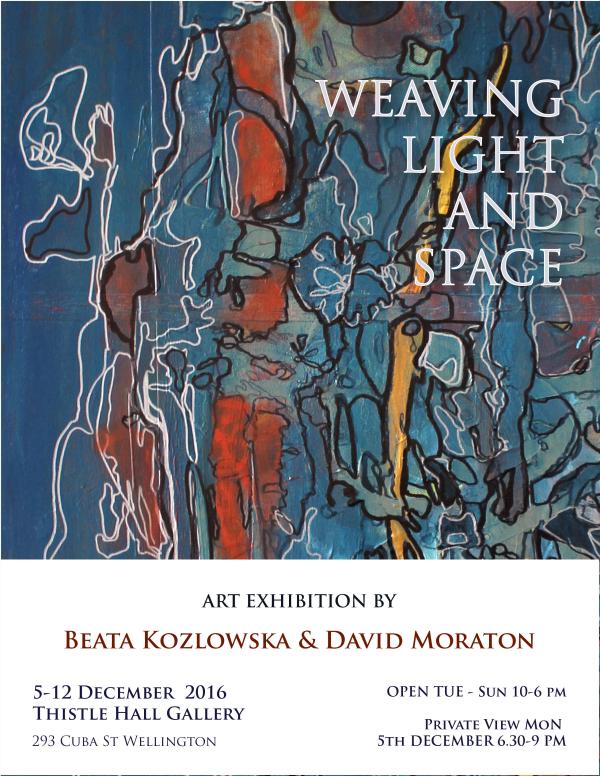 Opening Hours
Tuesday - Sunday: 10.00am - 6.00pm
Description
"Weaving Light and Space" is a first New Zealand based collaborative art exhibition by two visual artists based in Wellington and London, UK: Beata Kozlowska and David Moraton. 
The exhibition showcases their recent art works made in Wellington. Lines, strings and light are recurrent elements and main motifs of both artists' installations, paintings, drawings and videos. Wherever placed three-dimensionally or represented on a bi-dimensional surface, these lines connect each other in weaving structures, mapping the space that they live in, creating complex organic forms and casting lights and shadows. Both artists find commonality in using lines and light to evoke the transcendental through abstract imagery, which constitute an integral part of their visual languages.
For Kozlowska, this results in a tangible vocabulary of motifs, layered marks and carefully re-edited forms, but within this matrix, the sequence is disordered and the originating mark is lost in the process of becoming something else. Moraton considers this experience more as a path leading to exploration of the Sublime in digital media.
Beata Kozlowska, (born in Poland) studied Master Degree in Fine Arts ( MFA) at Chelsea College of Art and Design in London in 2010, and Drawing, Bachelor Degree (BA) (Hons) in 2008 at the University of The Arts, Camberwell College of Arts London and MA Polish Literature and Linguistics at the University of Warsaw. Her practice spreads through many disciplines like drawing, painting, performance, installation, video and sculpture.
She has been exhibiting in numerous shows in London, UK, and internationally in Poland, Germany, Lithuania and Spain among others. In addition she was selected to several national and international art residencies UK Aspex Gallery, Cortijada Los Gazques Spain, KCCC Lithuania and most recently Arteles in Finland.
David Moraton (Spain) is a video-artist specialised in stereoscopic video animations and interactive installations. He graduated from the Fachhochschule Hannover, Germany and also from the Universidad of Valencia in Spain. He has been exhibiting in Germany, Spain, Finland, UK, Japan and USA, and last year he was finalist of the Lumen Prize for Digital Art for his video art work "Visus Sonitus". Combined with his artistic career, David works creating visual effects for movies. He will be showing his latest videos and digital prints.
More information about artists: www.beatakozlowska.com and www.davidmoraton.com
Exhibitionism: the art of stripping
Main Image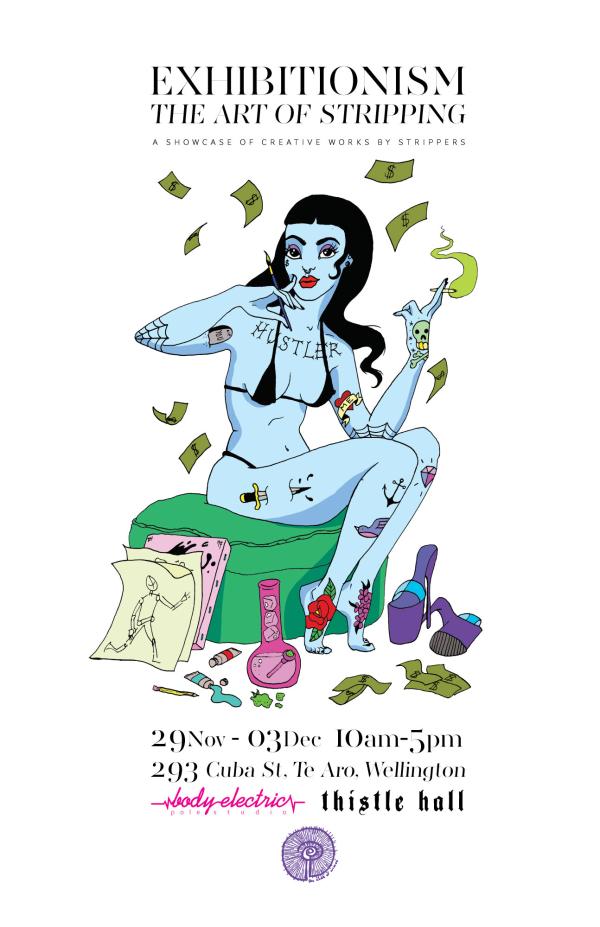 Gallery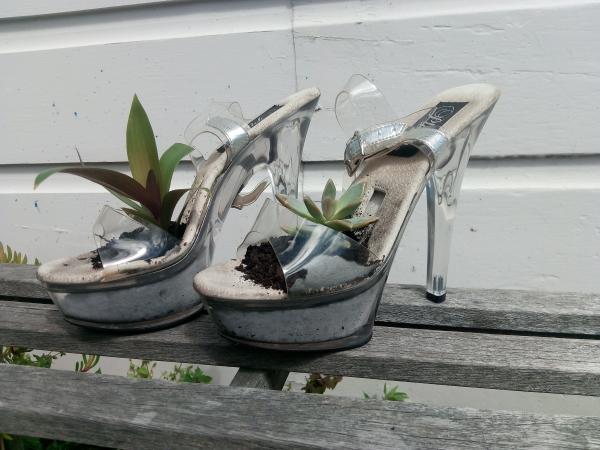 Opening Hours
Tuesday - Saturday: 10.00am - 5.00pm
Description
Exhibitionism: the art of stripping is a showcase of creative work by women who dance in Wellington's strip clubs. This is a show designed to stimulate and educate, inspire and surprise. In a year that has featured various news stories involving sex workers that have brought to light persistent negative attitudes about women who work in the industry, this is a timely reminder that women involved in sex work are all unique and complex people who are more than just stereotypes about their jobs. We will also be raising funds for Wellington Rape Crisis.
End Date
26 November 2016
finding the way out / creations by clive holgate
Main Image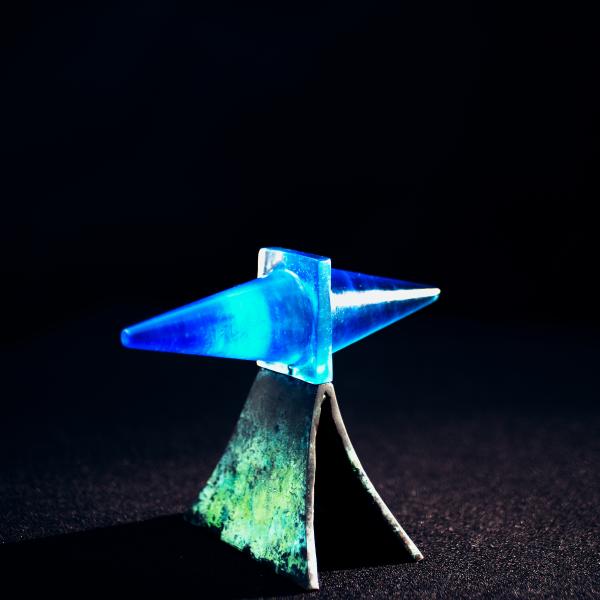 Gallery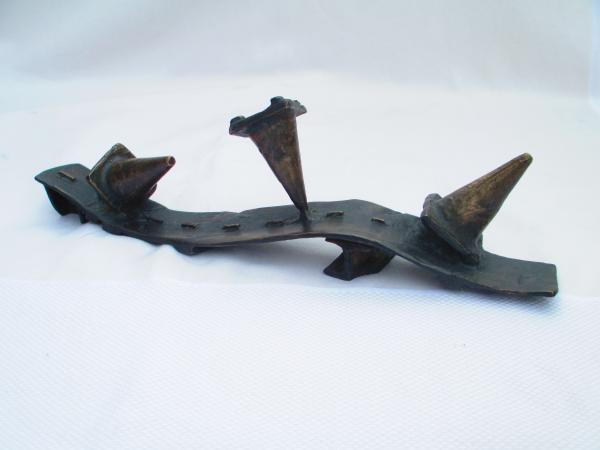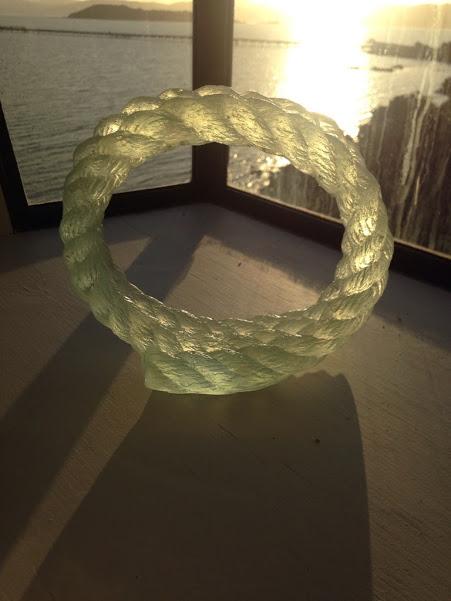 Description
An exhibition of sculptural work by Clive Holgate.  This body of work has been created over the last two and a half years and embodies the journey of finding the way out of the rubble associated with major life disruption such as the Christchurch earthquakes.  The work draws heavily on Clive's personal experiences associated with the Canterbury earthquakes with strong links to architecture and themes of disruption and recovery. 
Clive works in bronze, steel, glass and ceramic to produce original one off works.
Come along to exhibition, experience this body of work talk to Clive and go into the draw for an original sculpture.
End Date
18 November 2016
TE HUI TOI WHAKATUMATUMA O AOTEAROA / Aotearoa International Festival of Arts & Resistance
Main Image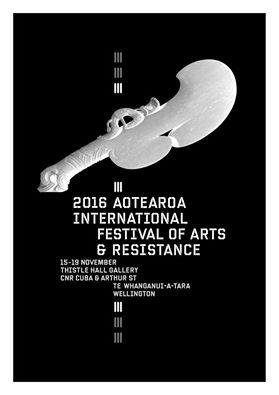 Gallery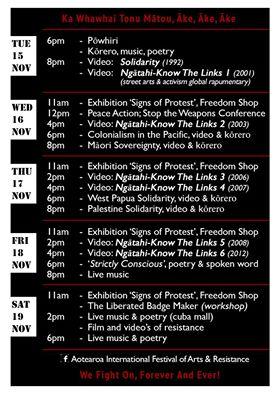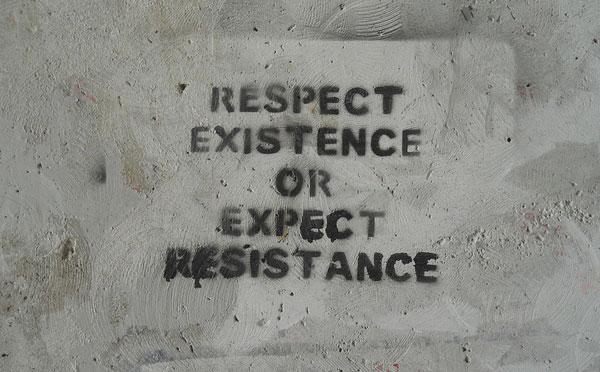 Opening Hours
Tuesday - Saturday: 11am - 10pm
Description
A new biennial event with a kaupapa (purpose) of counteracting racism, plutocracy and capitalism by means of conscious music, poetry, art, speech, film/video and protest action is coming to the capital city.
The festival aims to elevate critical thinking in public spaces & amplify radicalism's significance as an instigator of positive societal progress.
Focus will be brought to specific issues; including Palestinian & West Papuan struggles, Colonialism in the Pacific, Māori Autonomy, and Police Brutality. Alongside musicians, poets and speakers of conscience to propel the ushering in of an enlightened society, devoid of capitalist profit-driven madness and mean-spirited individualism.
Initiated by Dean Hapeta aka Te Kupu, and inspired by the 11th Medellí n Poetry Festival and his own journey creating the six-part global rapumentary Ngātahi–Know The Links (which is the main moving-image/video component).
The visual art, curated by Suzanne Tamaki will feature Jos Wheeler's recent photographic exhibition 'Signs of Protest' which presents a range of dissent and outcry in the country, from the 1951 Waterfront Workers Strike to Māori Land Rights and Deep Sea Oil Drilling.
Purposeful, provocative, defiant yet tempered with grassroots aroha and unpretentiousness this inaugural Aotearoa International Festival of Arts & Resistance – Te Hui Toi Whakatumatuma o Aotearoa will in the future expand to involve a variety of venues throughout Te-Ūpoko-O-Te-Ika (greater Wgtn region), with an increase of artivists and radicals from other countries attending.
This is just the beginning.
Nau mai, haere mai, all events are free.
"KA WHAWHAI TONU MĀTOU - ĀKE, ĀKE, ĀKE – WE FIGHT ON FOREVER AND EVER "
Program online November 7th.
Contact: Festival coordinator, Te Kupu
matakahi@gmail.com / facebook: TeKupu Naa TeKupu
+64211295531
End Date
12 November 2016
Printmaking Emporium
Artist
Various Artists / Printmakers
Main Image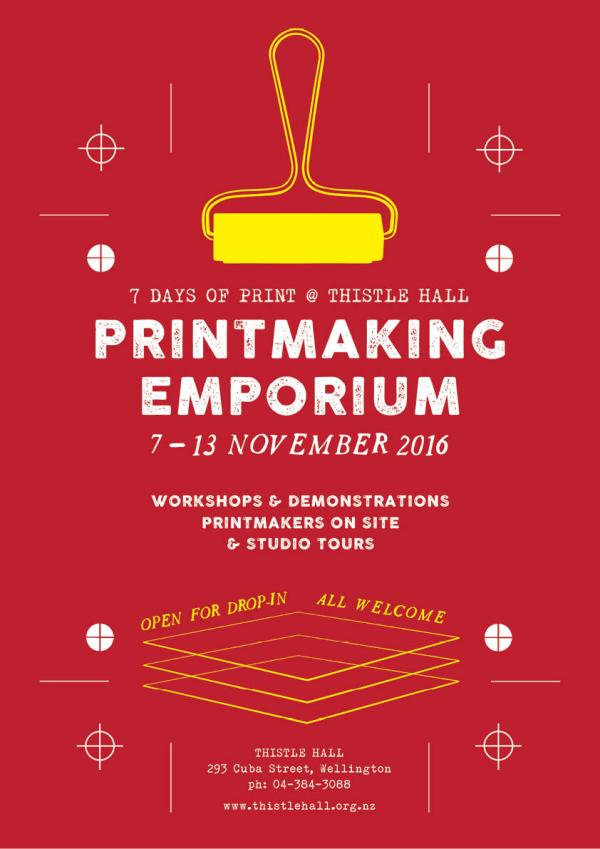 Gallery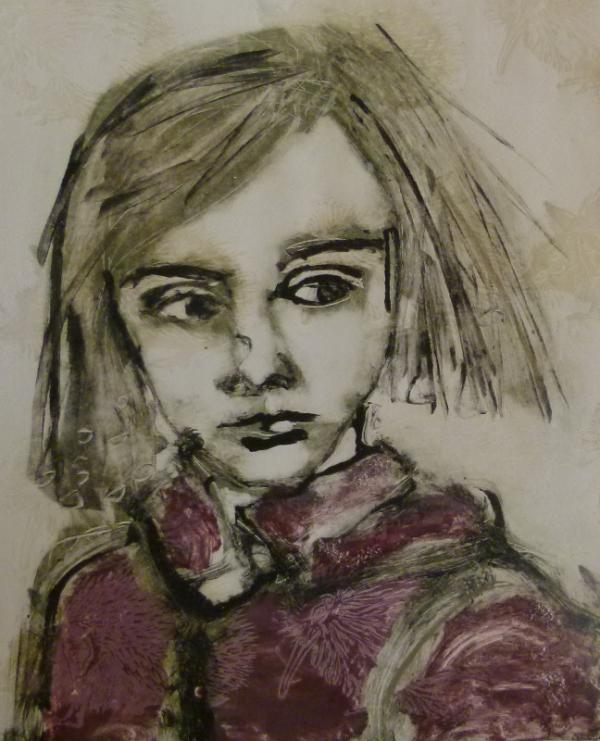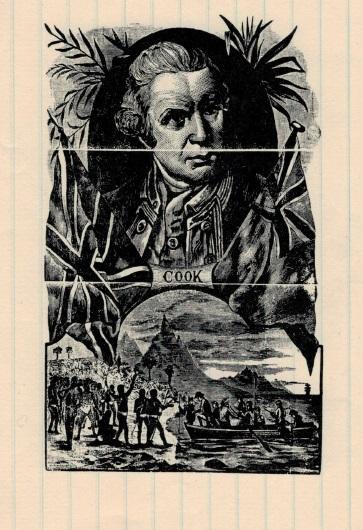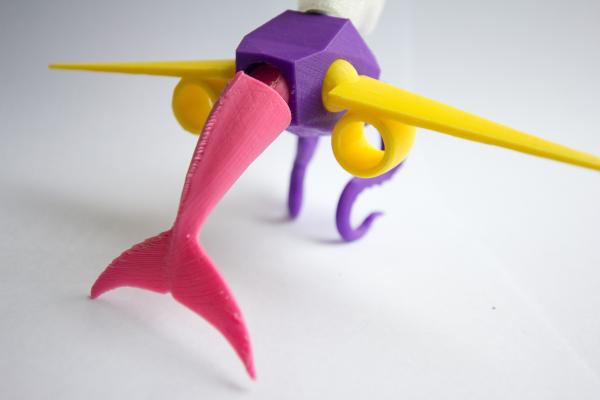 Opening Hours
Monday: 1.00pm - late
Tuesday - Saturday - 11.00am - late
Sunday: 10.00am - 1.00pm
Description
Thistle Hall Community gallery will transform into a print studio during the week of 7 - 13 November. Drop by during the week to try out various traditional and contemporary printmaking techniques. Across the week there will be discussions, demonstrations, workshops and the opportunity to visit local printmakers in their studios.

We have a whole lot of activities planned for you thanks to the generous support and enthusiasm of printmakers, volunteers and organisations.

The Print Museum are setting up for the week with a range of print equipment so you can print a business card and make a letterpress poster.

FabLab Wgtn will run a demo on making press-fit toys with a 3D printer and we will have the use of a 3D printer during the week.

Hutt Art Printmakers members will be available to help you try out different techniques. Maybe you'd like to screenprint a T-shirt with our logo, find out how to print without a press, make a drypint or a monoprint.

Wellington Rubber Stamp Co. have come to the party with some awesome stamps that you can use to make cards, wrapping paper etc...

Workshops - You can sign up for workshops if you want to spend some time on a particular technique with a printmaking tutor. These include stencilling, drypoint, embossing, relief and mono-printing. Ticket sales can be found here: http://www.dashtickets.co.nz/tour/880

Inverlochy will be running printmaking classes in their print studio during the week of Printmaking Emporium - please contact Inverlochy directly to sign up.

Studio Visits - On Saturday, 12 November, you can visit various print studios around the Wellington / Hutt region.

Facebook event
DAY OF THE DEAD 2016: MEMORY ROOTS
Artist
dia de los muertos wellington
Main Image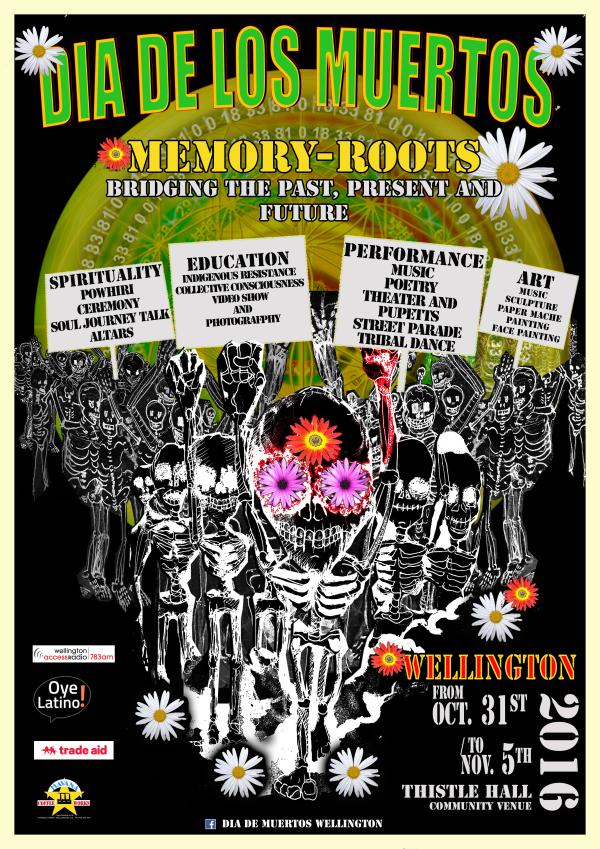 Opening Hours
Varies (refer to programme on Facebook)
Description
As every year for the past 8 years, we are celebrating the 2016 Day of the Dead. This is a multicultural community engagement for the celebration and expression of the immortality of life, our ancestors and the transition through death, where everyone is welcome to participate and share the fun.

The Day of the Dead (Dia de los Muertos) is an ancient tradition when Mexicans honour the spirits of their deceased ancestors, paying homage to the short time life has as a flower on earth, with colourful altars in their homes and all-night vigils in cemeteries. It is a celebration of both life and death, reminding us of the cycles we are all a part of.

The Day of the Dead celebrations in Mexico can be traced back to a pre-Columbian past. Rituals celebrating the deaths of ancestors had been observed by these civilizations perhaps for as long as 2,500–3,000 years. In the pre-Hispanic era skulls were commonly kept as trophies and displayed during the rituals to symbolize death and rebirth. The festival that became the modern Day of the Dead fell in the ninth month of the Aztec calendar, about the beginning of August, and was celebrated for an entire month.

Jorge Herrera (Mexican) is the Founder and Director, and he is helped by a handful of Coordinators/Commitee members. We are all very connected to various communities, whether it be for celebrating culture, diversity, music, food, art, poetry, dance...

This year we have SIX MODULES: ART, PERFORMANCE (including theatre), MUSIC, EDUCATION, SPIRITUALITY and CREATIVE PLAY (for kids).

Facebook event
EXIT
Artist
Whitireia Visual Art Students
Main Image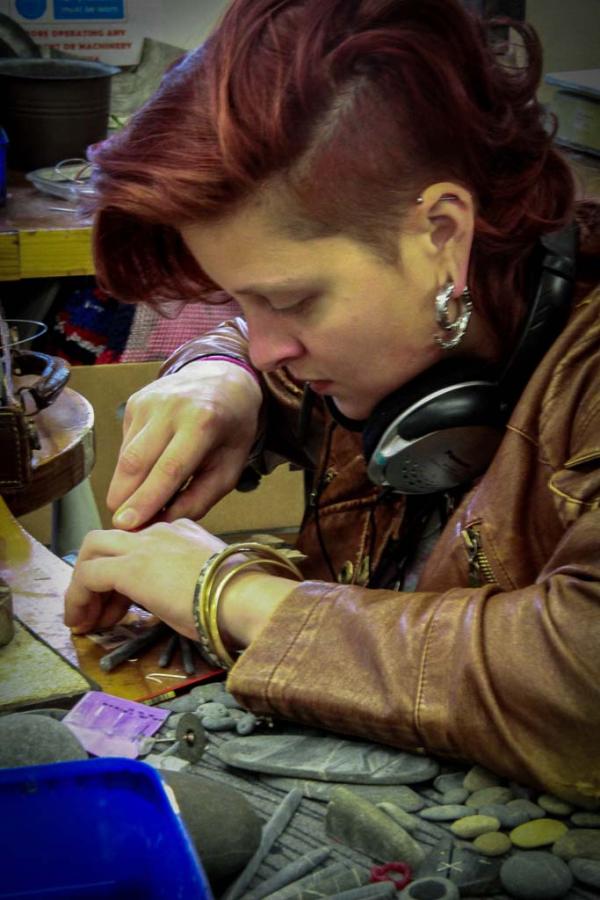 Gallery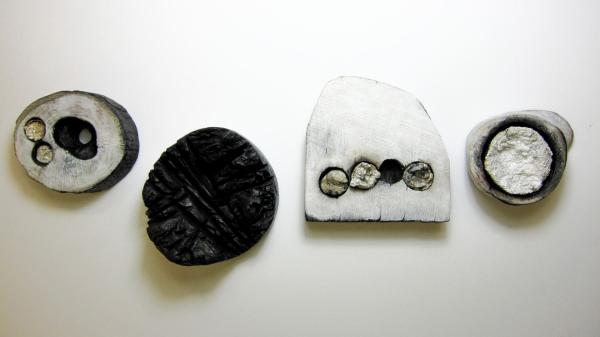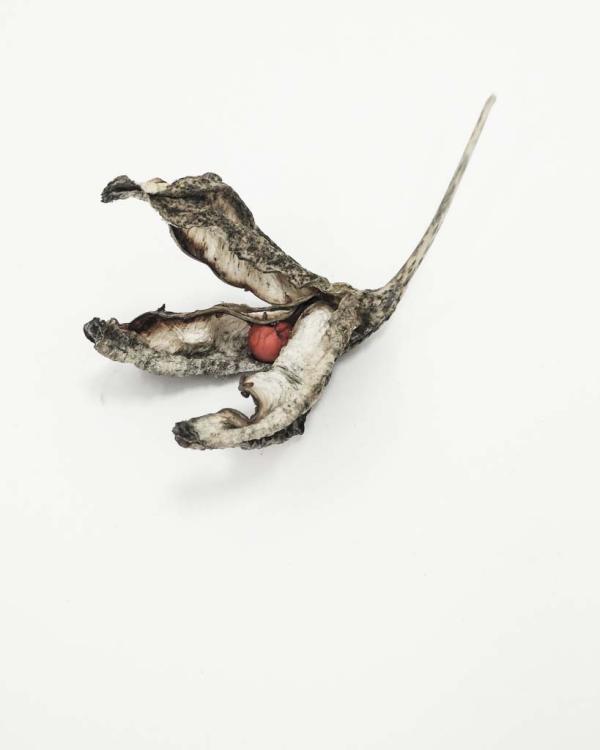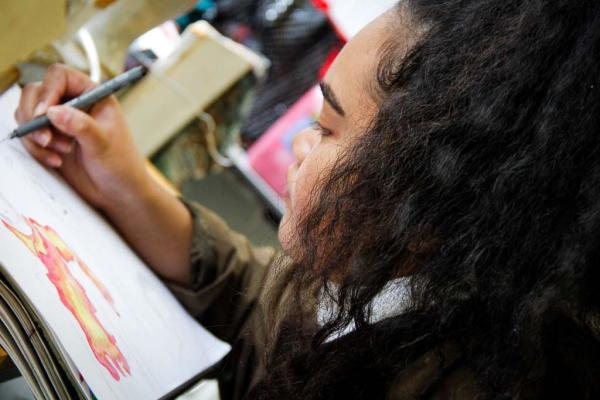 Opening Hours
10.00am - 5.00pm (Tuesday - Sunday)
Description
"Every EXIT is an entry somewhere else."

Whitireia Visual Art Students are proud to present EXIT, a group exhibition that will showcase the very best of the work they have produced in 2016. Included in this show will be a wide variety of artworks, ranging from contemporary jewellery and sculpture, to painting and textile design.

All the work on display is created by Whitireia visual art first- and second- year students. The work has been developed throughout the year in their preferred subject and is made to a high standard of quality.

The artists welcome you to join in opening celebrations on Tuesday 25th of October, 6pm.

For additional information please contact Sophie Divett on 027 357 0997 or Sophie@divett.com
Points of View
Artist
Jenny Keate & Shelly Masters
Main Image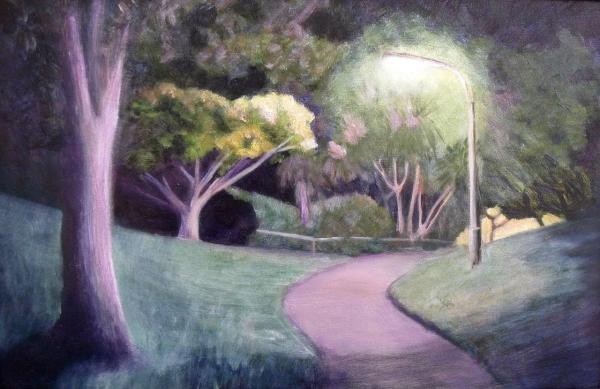 Gallery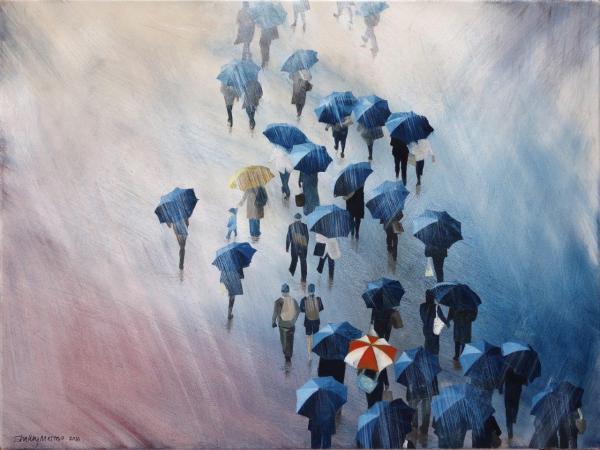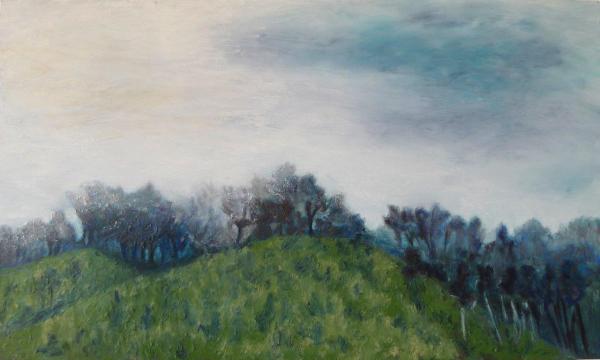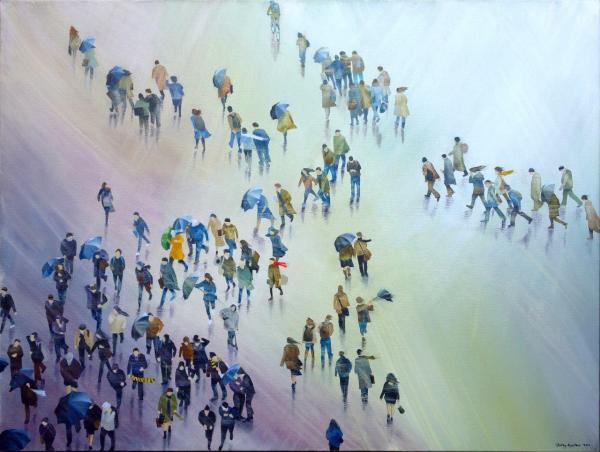 Description
Urban streetscapes teeming with people will hang alongside paintings of rugged hills and rocky coastlines in an exhibition of new paintings by Shelley Masters and Jenny Keate, opening at Cuba Street's Thistle Hall on Tuesday 18 October.
The artists paint from disparate points of view: both to each other and to their immediate surroundings. Shelley lives in Martinborough and paints crowded city scenes; Jenny lives in central Wellington and paints unpeopled landscapes.
Despite this contrast, the artists say they draw on a common theme: revisiting the places that shaped them.
Shelley Masters reflects on his British childhood, "When I was young my family moved house countless times. The places I felt most secure were those city apartments with a high viewpoint where I could look down on passing crowds."
In his paintings, he revisits the secure, crowded city scenes from his childhood.
Jenny Keate says the satisfaction in landscape painting comes from communicating her appreciation of a scene. "I work from a city studio but I'm more drawn to the unbuilt environment. To paint something, you have to really look at it and this creates a feeling of closeness with the subject and a sense that it is yours. It's a way of engaging a place and making it your own."
Nature is Not Mute
Artist
sarah matthew & jamie ross
Main Image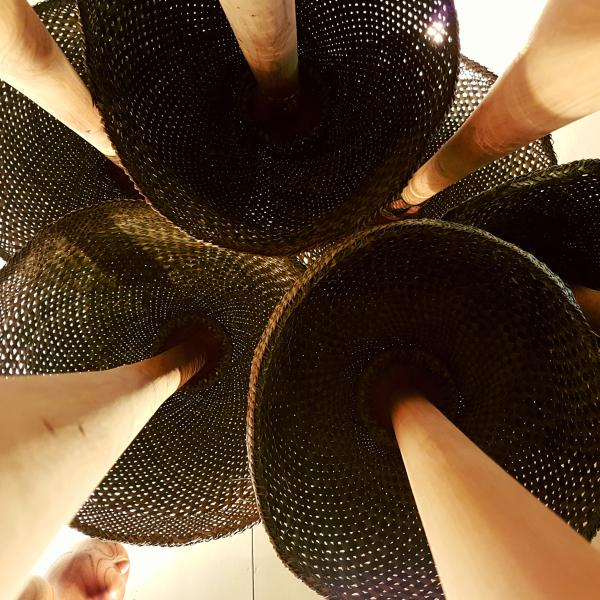 Gallery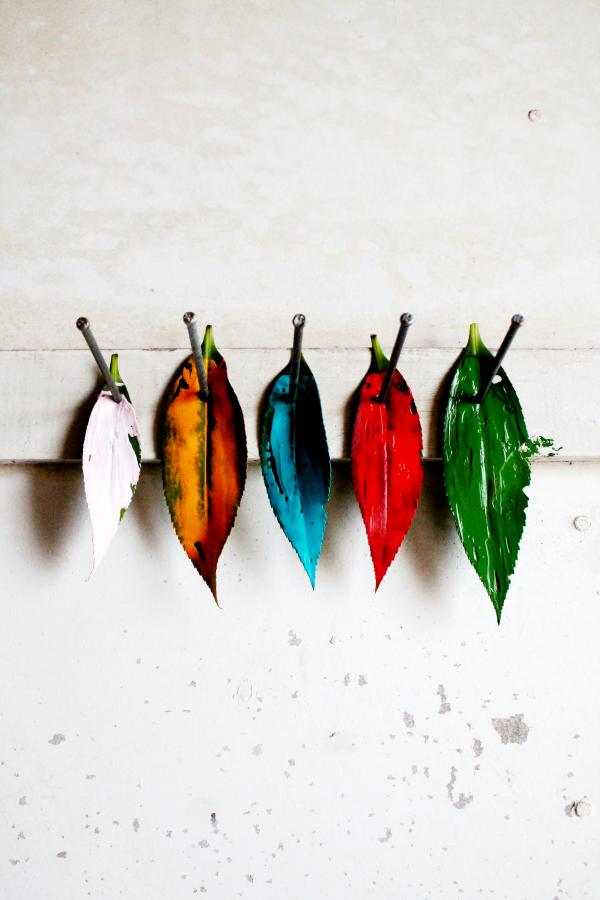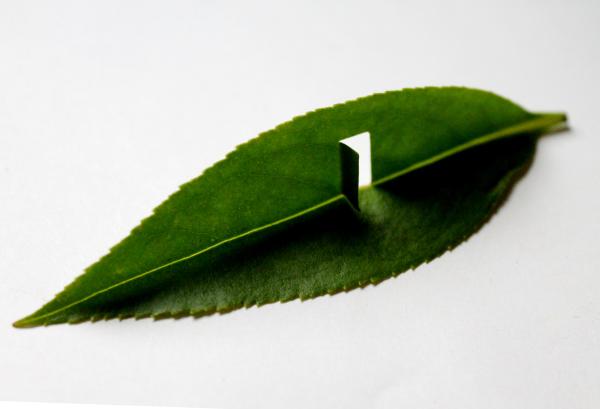 Opening Hours
Monday - Saturday: 10.00am - 5.30pm
Description
After a chance reconnection on Cook Strait, ten years after they first met as young artists in Whanganui,  Chatham island artist Sarah Matthew and sculptor Jamie Ross team up to explore the language and dissolve the boundaries between "us" and nature.
Sarah's creative process is the desire to play, with an eclectic style that brings to life the interplay of people and nature.
Jamie sculpts with reclaimed natural materials to create solid forms, each with a unique backstory, to bring into physical reality his incorporeal thoughts and dreams."
Brave New World
Artist
Nancy Barclay & Marguerite Renaud
Main Image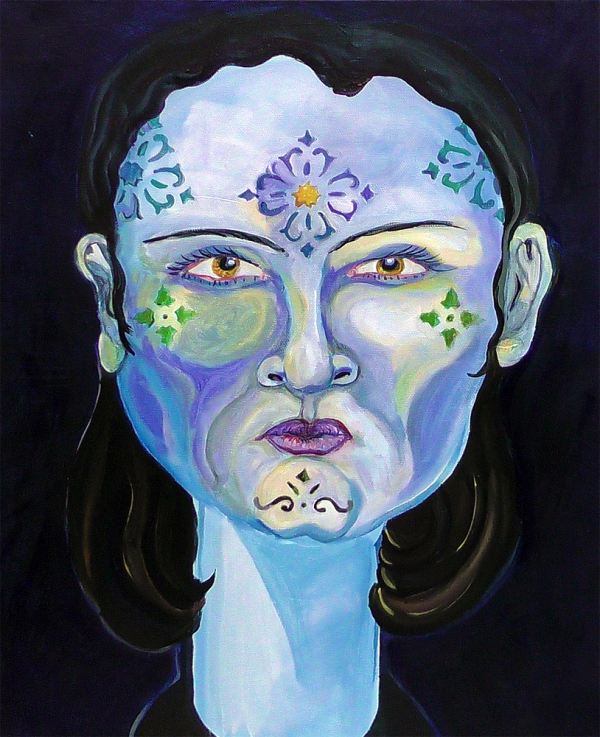 Gallery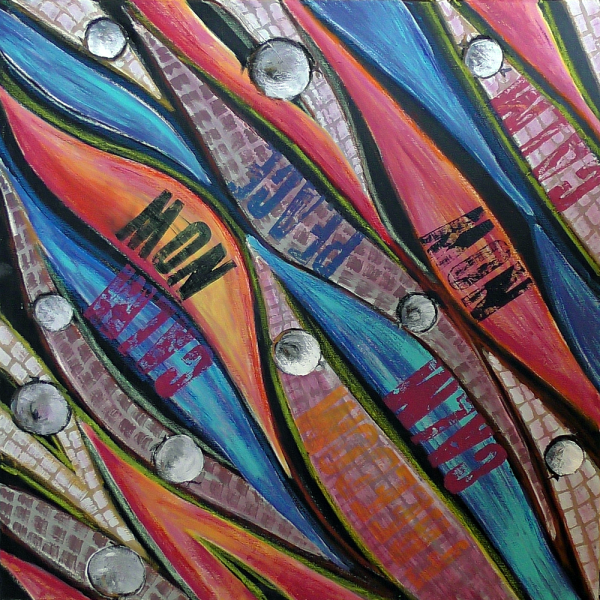 Description
When the first official European settlers arrived in Wellington they established Britannia - an organised settlement meant to 'showcase' the ideas of civilised European society.

Nature, through floods and an earthquake, wiped out the idea. Nature may have saved us from Paradise-engineering as Huxley talks about in his book 'Brave New World'.

The result is seeing the 'Brave New World' not just as an outward resettlement of immigrants to a new land, but also an inner transformation as they adjust to a new way of life.

In this free exhibition two artist Nancy Barclay and Marguerite Renaud, explore this concept.
Check out our video here.
Start Date
26 September -
BETWEEN THE LINES
Main Image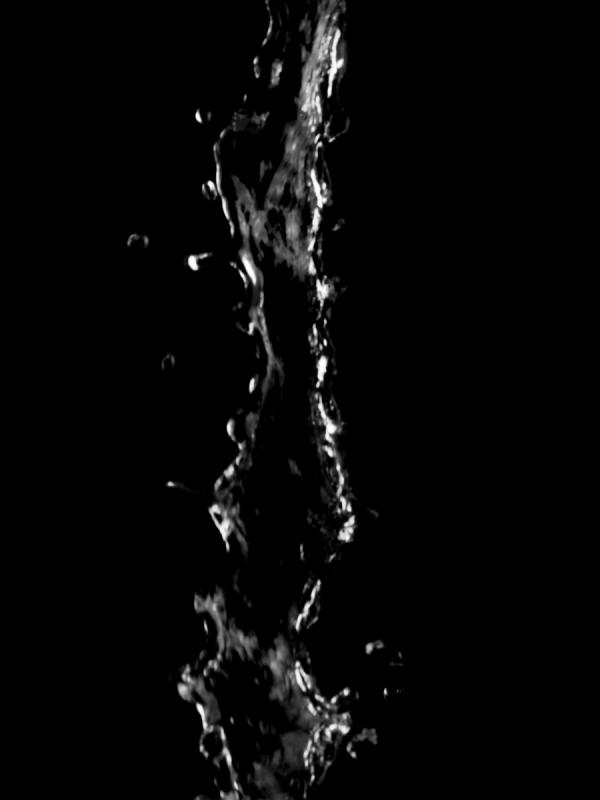 Gallery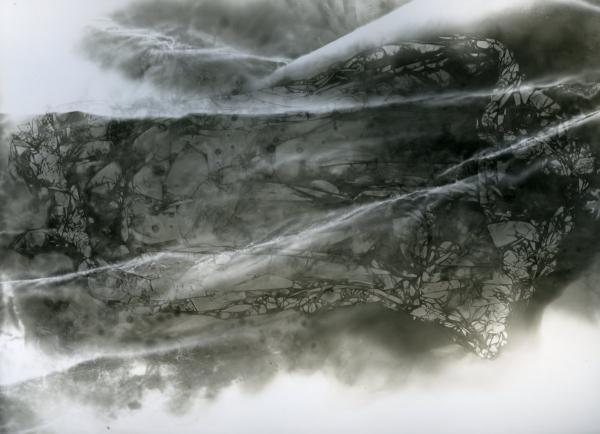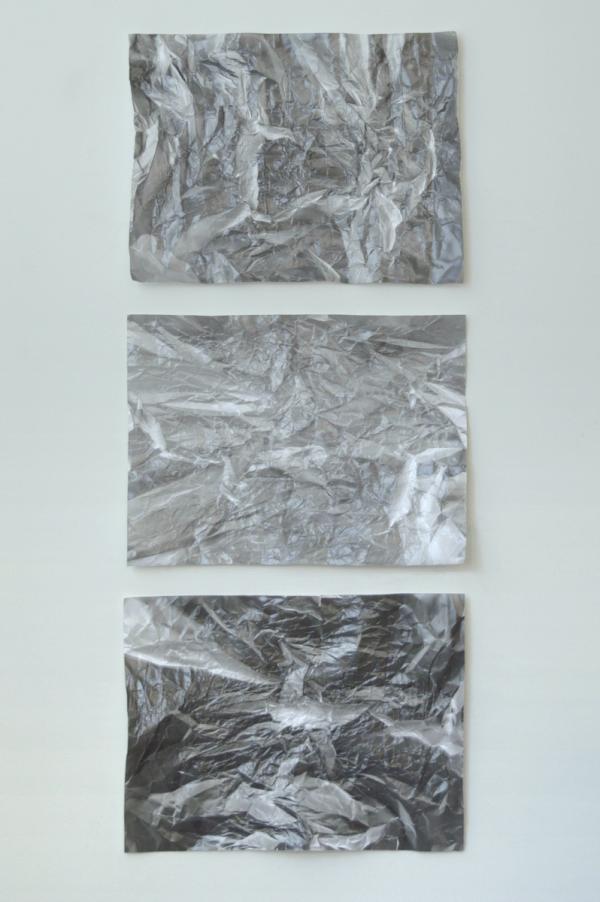 Opening Hours
Tuesday - Sunday: 10.30am - 5.30pm
Description
Between the Lines is a collection of photographic work by Wellington based artist Linda Mac. To read between the lines, is to interpret meaning beyond the obvious or literal. There are things that remain unsaid, perhaps because we don't have the words...or perhaps because there are no words. Even silence, the absence of words, can speak volumes.
 
So too with art. It can have many meanings, some of which may be obvious, some of which require reflection to absorb, and some of which the artist may not have intended, or have even been aware of. Once an artwork is on the gallery wall, it's meaning ceases to be under the control of the artist (if indeed, it ever was) and it becomes something that can be perceived and interpreted in many different ways, by many different people. 
 
As an artist, I enjoy adding the element of chance to my work, which allows me to collaborate with the unseen energy of that particular moment in time and space. Intuition along with experience and technique guide my art practice, working in the darkroom with camera-less photography and alternative photography development, and also in the studio using digital photography.
Start Date
18 September -
End Date
24 September 2016
ARPILLERAS - THREADING MEMORIES
Artist
THE WELLINGTON ARPILLERAS
Main Image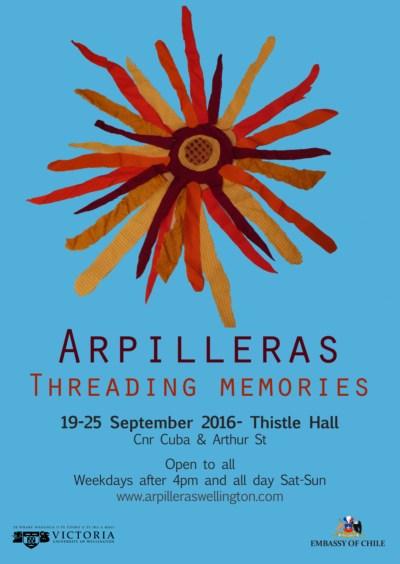 Opening Hours
Monday - Friday: from 4.00pm
Saturday - Sunday: all day
Description
Arpillera (pronounced ' ar-pee-air-ah') literally means 'hessian' or 'burlap'. This sacking fabric was used as the base of traditional Chilean tapestries created by women during the Pinochet dictatorship in the 1970s as a means of resistance, subsistence and expression. They have since been made in several countries by women speaking out for justice and peace.

The Wellington Arpilleras Collective (www.arpilleraswellington.com), a group of (mostly) Latin American women based in Wellington, has been sewing arpilleras together since 2014. In this exhibition, we share some of our individual and collective pieces, which explore aspects of our migration stories; work, identity, relationships, historic memories, and the re-creation of meaningful lives.

In the exhibition, we are also very humbled to share a number of arpilleras from Memorarte, a fellow group of arpilleristas based in Chile. Their work involves keeping memories alive and giving visibility to contemporary issues of social and environmental justice.

Come and join us to thread stories and places, and to celebrate a part of Wellington's diverse and rich community fabric.

Alongside the exhibition, we'll be showing a documentary on the history of arpilleras on Friday evening and hosting a workshop on Saturday.

More details can be found on our facebook event page here
End Date
7 September 2016
Tales
Artist
Leda Farrow & John Downie
Main Image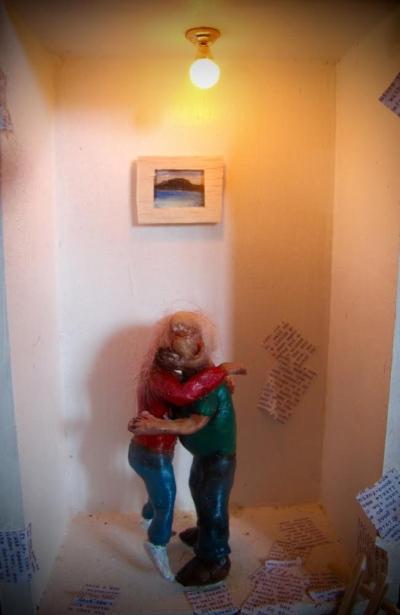 Gallery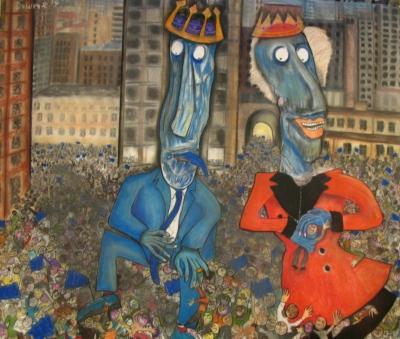 Description
Tales explores the relationship, stories and connections we share with, and pass down to, our children. Using a range of different media including collage, painting, miniature scenes and kinetic sculpture, Tales aims to evoke feelings of universal connection, independence and uncertainty.

Tales has been an on going collaboration between retired Theatre Maker and Artist John Downie, and Visual Artist Leda Farrow (both Wellington based). It combines stories and images used, shared and recontextualised between a father and daughter over a generation.

This exhibition aims to stimulate the viewer to consider an intimate relationship which is universal, that between a child and parent, but also, from within it, to consider how we relate to, understand, and interpret the politics of the wider world.

Leda is a First-Class Honours graduate in Fine Art from Massey University, and has spent time studying at University of California Berkeley School of Art, and at Bread and Puppet Theater, in Vermont. Her current practice is in drawing, puppetry, and animatronics. She currently works as an art tutor at The Learning Connection.

John has had a long professional career as an artist and teacher, in a number of artistic disciplines, but particularly as a playwright, director, and experimenter in performance and media arts in the UK. He retired four years ago as Senior Lecturer in Theatre and Film at Victoria University.
THE JELLY ARCHIVE - A RATHER CURIOUS COLLECTION OF COLOUR
Main Image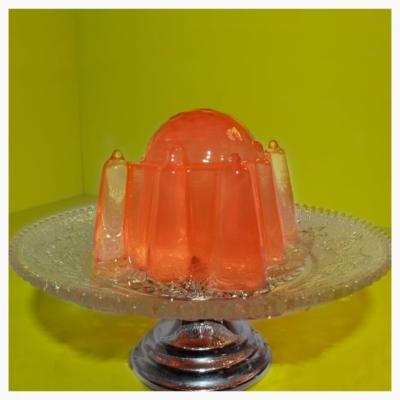 Gallery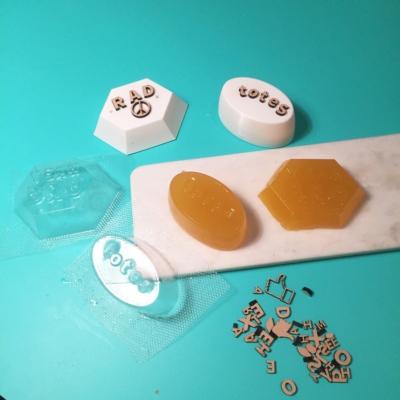 Opening Hours
Tuesday - Thursday 23 - 25 August, 11.00am – 5.00pm
Friday 26 August, 11.00am – 8.00pm
Saturday & Sunday 27 August, 10.00am – 4.00pm
Description
An exhibition Inspired by apothecary, alchemy and high street perfumeries the Jelly Archive tells the nostalgic story of one of New Zealand's favourite desserts through an interactive and theatrical exhibition. The exhibition is the creation of Jellyologist - Jessica Mentis. Jessica set up Mentis Studios at the beginning of 2015 in order to fuse her two passions, architecture and food. She aims to approach food and flavour-based experiences from an architectural standpoint, using technology and processes usually used to design objects and buildings. She doesn't set a table, she builds a set.

As part of the exhibition Jessica is offering "Mad Labs" – where apothecary meets high street perfumery. This is a ticketed event where participants make their own mould and concoct their own special jelly flavour to take home and create their own masterpiece!

For tickets click here.

Proudly supported by the Wellington Culinary Events Trust and Resene
Main Image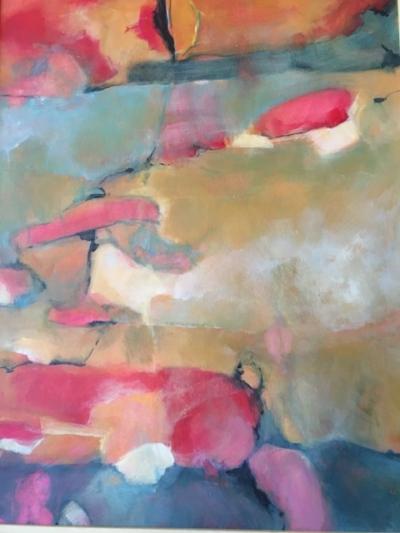 Gallery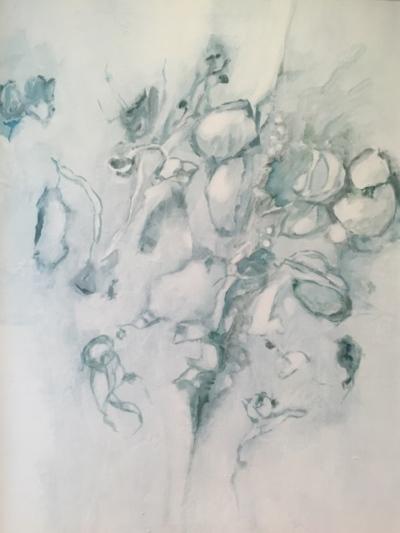 Description
Opening hours: 11.00am - 6.30pm

This is a retrospective of my work since arriving in Wellington in 2010.

The arts community in Wellington has been a huge source of inspiration for me, providing educational opportunity and giving me the courage to persist in my artistic endeavours.

My work is generally a response in abstraction to a wide range of subjects both physical and figurative. I find painting to be a contradictory process - both a struggle and a meditation, and always driven by a certain longing. It is an investigation into a personal space - the way I see things.

The imagery has its roots in my observation of everyday objects and includes structures in decline, organic shapes, particularly in relation to water, and the exploration of landscape forms. The intent of my work is to display an appreciation for the beauty I find within these images.

"Art enables us to find ourselves and lose ourselves at the same time" Thomas Merton
WELLINGTON: INK AND CLAY
Artist
Lorraine Tarrant and Peter Rumble
Main Image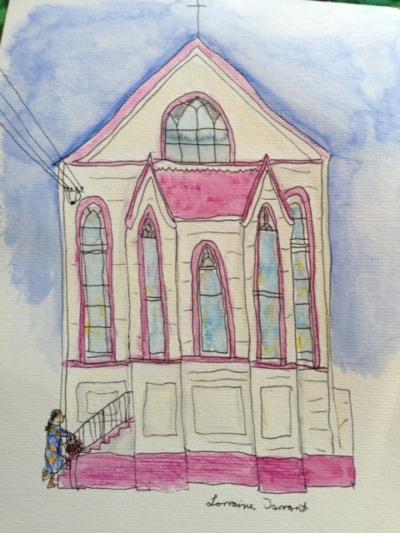 Gallery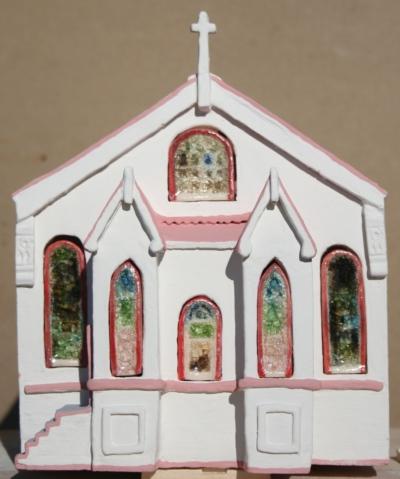 Description
The opening speaker will be historian Malcolm McKinnon. 

Opening hours: Tuesday - Sunday, 10.00am - 6.00pm 

A truly unique exhibition is due to open in early August at Thistle Hall in Upper Cuba Street. Wellington: ink and clay is a collaborative exhibition of watercolour and three-dimensional images depicting buildings around Wellington by artist Lorraine Tarrant and sculptor Peter Rumble.

Lorraine Tarrant's words
'My regular painting arm was put out of action by a frozen shoulder, so I picked up a pen with my left hand and discovered a new style. Using watercolour pencils to bring out the colour and a dash of water to create the desired effect, I've captured glimpses of some of our favourite buildings.

So far, I've painted buildings in Island Bay, Berhampore, Lyall Bay, Kilbirnie, Cuba Street, Aro Street and Newtown. And there are so many other interesting corners to discover. 

Particularly appealing are familiar shops and businesses clearly still operating today, and when you look up, historic Wellington is just sitting there on top. I am excited to be joined by Peter Rumble, who has created three-dimensional versions of some of the same buildings I have painted.'

Peter Rumble's words
'I am a late starter on the art front. Sculpture is my preference, with an emphasis over the past three years on works with clay. My art is driven by a need to 'make stuff'. Subjects are many and varied, but I am particularly attracted to architectural and geometric forms.

I have had two very successful solo exhibitions and I am now looking forward, in 2016, to two collaborative exhibitions.

As a member of the Wellington Potters' Association, I am on the Firing Team for the annual anagama (wood-fueled) firing and salt-kiln firings, processes I find, at once, exhilarating, confounding, demanding and rewarding.'

 
THE GHOST HUNTERS
Artist
Antoinette Ratcliffe
Main Image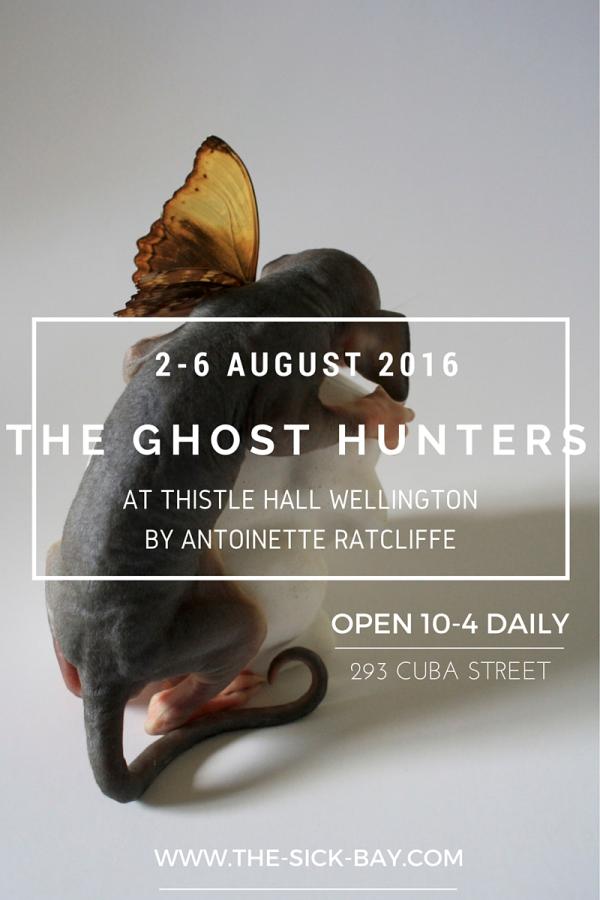 Gallery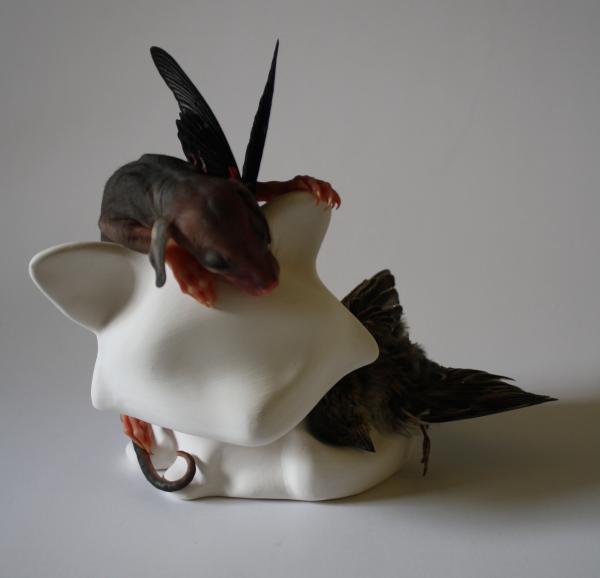 Description
Open: 10am - 4pm Daily 

The Ghost Hunters at Thistle Hall is an exhibition of Antoinette Ratcliffe's current sculpture, photography and prints, including a collaboration series with artists Mica Still, Sean Duffield, Ema Frost and jeweller Kate Esther. 

Antoinette's pieces are mixed media wall mounted and free standing sculptures made from combinations of cast plaster with taxidermy (birds, mice, rats, bunnies, ducks and a hedgehog), bone, semi-precious gem stones, butterflies, bumble bees, surgical instruments and found cat whiskers. These media are combined to bring the anthropomorphic association of motive, ambition, sadness and grief to the raw plaster casts. 

Antoinette completed her Master of Arts (visual arts) at the School of Media Arts in 2011 where she created an installation based project that has become 'The Sick Bay'. 

Her work explores thematic narrative derived from hybridity, horror conventions and anthropomorphic association. B-grade horror films continue to influence her current body of work, giving the installations and sculptures an awareness of a quiet sinister suspense as the visitors are watched by the taxidermy and plaster 'ghost hunter' creatures that scale walls or sit quietly on their own. 

Please note all pieces are cash and carry, so don't miss out on the perfect piece for your collection! 
(no eftpos available sorry) X 

 
By His Grace
Artist
Artist Talei Peckham, Toni Ann Alamani & Janice Lum
Main Image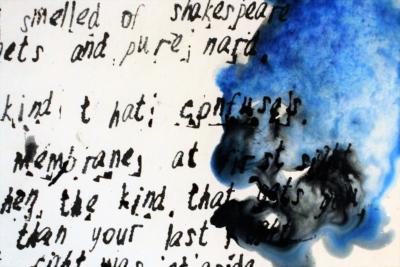 Gallery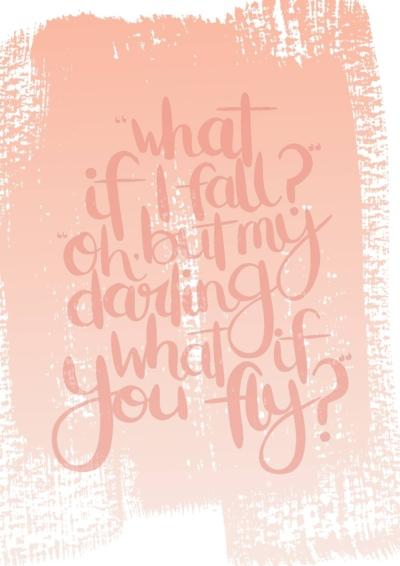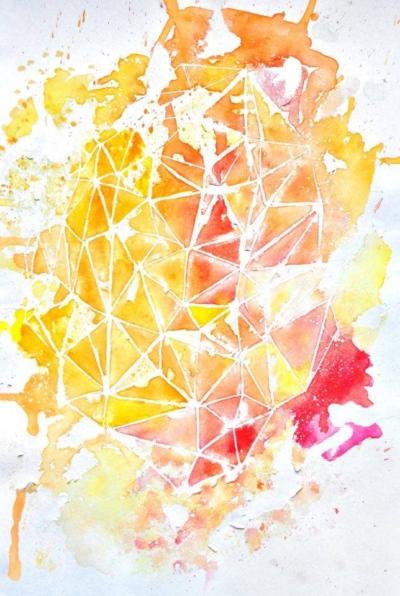 Description
Talei Peckham
Wellington based spokenword poet, set designer and photographer enthusiast

She believes that there are ballpoint pens that tell more truth then men. These are the poems that demand to be heard. Through each poem she aims to express the light and not hide from the sour tales through her mixed media 

Toni Ann Alamani
Wellington based Hand-Lettering artist

Lettering for Toni Ann has always been a way to encourage and inspire others with beautifully written words to serve as reminders of their potential and worth, to push them further and believe in more for their life.

Janice Lum 
Wellington based artist, illustrator and typography enthusiast

Passionate about exploring themes of God, nature and everyday truths through the medium of watercolour and ink. Her work encourages creative exploration and boldness through embracing the failures that push you forward.

 
LINE AND LIGHT - FIGURE WORK
Artist
Harriet Bright & Denise Durkin
Main Image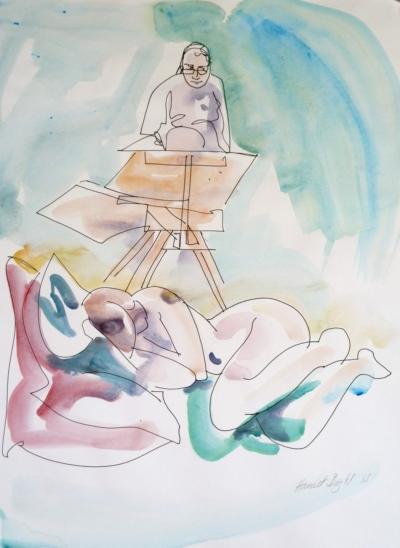 Gallery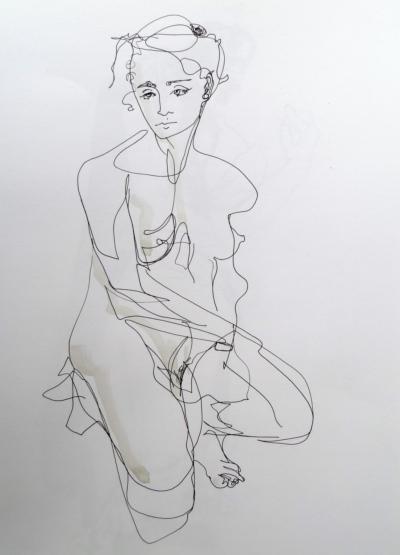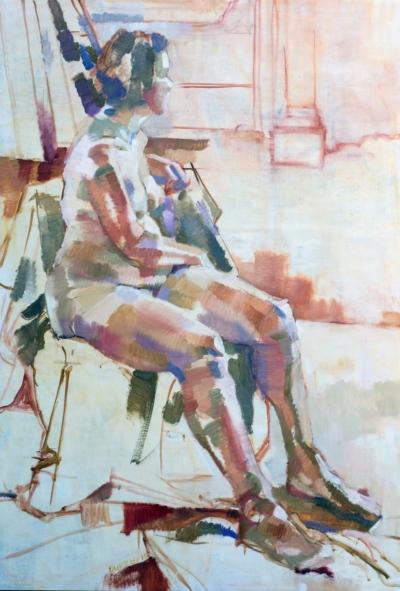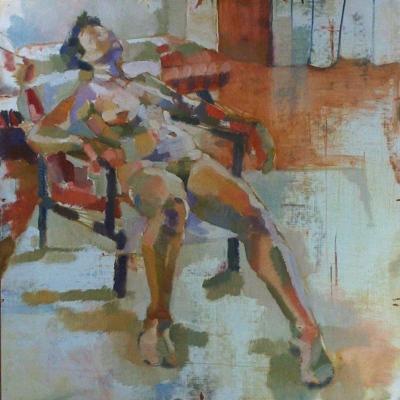 Description
Harriet Bright 
Harriet Bright's work breathes immediacy and fluidity. She captures the spirit of her models with lively line work and a free, loose style of painting.

Born in Norfolk in 1973, Harriet emigrated to New Zealand ten years ago. She won the Adam award for Portraiture in 2010, and was a finalist in the NZ Art Show signature Awards. She has held many solo and group exhibitions, most recently a collaboration with Elspeth Shannon at the New Zealand Portrait gallery.

Harriet works directly from life, and for many years has been engaged with the simple and expressive qualities of line.

Harriet's work can be found at www.harrietbright.co.nz

Denise Durkin
In 2001 I made a commitment to drawing and painting. I first began drawing the figure at Wellington Polytechnic, and when I wanted to increased the fine arts direction of my life I returned to the human as a subject. This started my association with Inverlochy Art School and their untutored life classes. There I was able to develop my drawing and painting skills and increased my confidence with the figure. 

I have been helped immensely by Inverlochy Art School and the personal micro community I have found there, particularly artist friend Patricia Fry who has pushed my oil painting and drawing along with encouragement and a painter's eye over my work.

Represented by Gilberd Marriott Gallery: 
www.gilberdmarriottgallery.com
www.denisedurkinartwork.com