textile collage workshop
Subtitle
with Barbara Wheeler SOLD OUT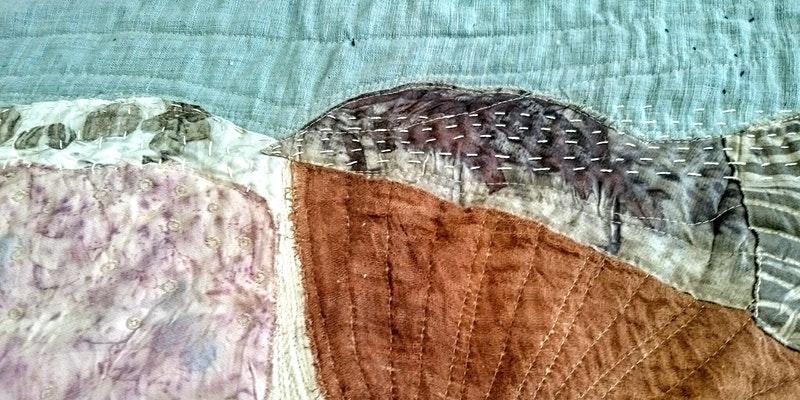 We will be working from your ideas or photographs and I will show you how to design, piece and stitch a small illustration. You will select your materials from a stash of eco dyed fabrics and threads and textiles from op shop finds. I will show you how to apply your design to a foundation and then stitch it, using simple sashiko techniques. This workshop is suitable for beginners and skilled stitchers alike.
Practical applications for textile illustrations include framed works, gift cards and wrapping, bags and pouches or purses, quilts, garment embellishment, visible creative mending and upcycling.
I am a sustainability advocate who promotes alternatives to commercial craft fabrics. My arts practice sits at the intersection of traditional craft, contemporary design and social change.
Tickets here  SOLD OUT