Sika Tree of Life Sound Journey Tour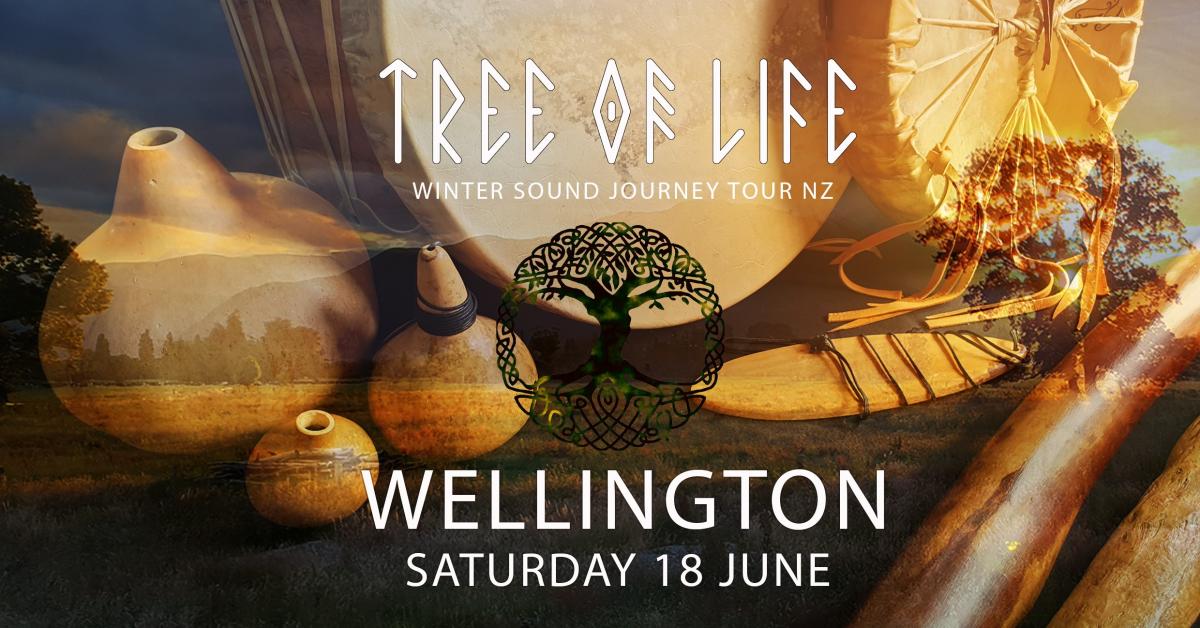 Saturday 18 June 2022 - 7.30pm - 9.30pm
A magical evening of shamanic visioning and sound healing.
Journey to the 'Tree of Life'  and experience your inner knowing.
At this potent time, what's coming through you? What do you need to call forth? What is your heart's longing?
Sika will lead a short guided visualisation that flows seamlessly into a live sound journey — featuring several didgeridoos, hoop drum, Taos drum, flutes, Taonga pūoro, shells, stones, leaves, voice and more. This powerful experience is like an epic soundtrack that is crafted to go with your life movie.
Every journey is unique and everyone's experience will be different. The primordial sound of the didgeridoo transports people into ancient landscapes and ancestral memories. Travel beyond time and space, see visions and gain valuable insights.
Sika creates a safe space to relax deeply and connect with our inner guidance.

There will be two journeys with an interval. Most people choose to lie down.

ABOUT SIKA:
Sika is a sound artist based in New Zealand. He has been performing and recording Sound Journeys for over 30 years and has the blessing of Māori, Native American and Aboriginal elders, including the Yuin tribe of South Australia. He is deeply humbled to share these sounds with people around the world.
TICKETS:
$40 in advance online
$45 on the door - if there is still space
Thistle Hall Update
Kia ora,
Please click here for our current policy under the Traffic Light System.
Ngā mihi maioha