On Now
Artist
Rebecca Hawkes, Jess Stab and more to be announced!
Main Image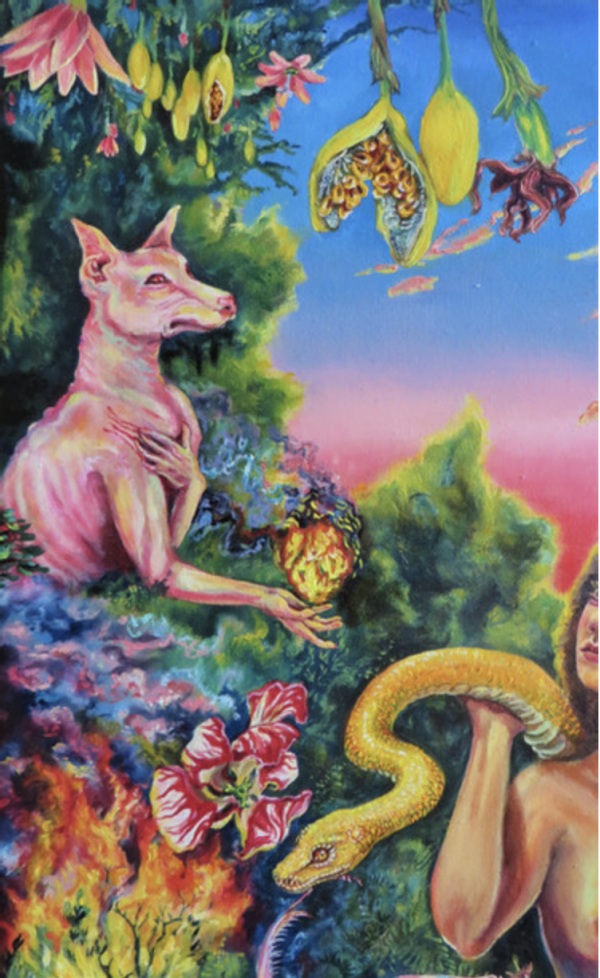 Opening Hours
Tuesday - Sunday, 10.00am - 5.00pm
Description
Come in and visit our Lōemis styled gallery, featuring a fantastic collection of Wellington artists exhibiting artworks and handcrafted products that you can take away with you. Special thanks to Coffee Supreme for supplying coffee!
Opening Night - Monday 14th June, 5.30pm (for 6pm start). Entry by RSVP only. Contact info@loemis.nz for details.
Tue 15 June, 6.30. An Introduction to Crankies with Jen Eccles Tickets here
Wed 16 June, 6.30pm. Magical Woodland Dwellings, with Leda Farrow Tickets here
Thu 17 June, 6.30pm. Mask Making with Luke Scott Tickets here
Up Next
Artist
Sameera Waqas & Muhammad Waqas
Opening Hours
Tuesday - Sunday, 11.00am to 6.00pm
Arabic Calligraphy Workshop, 26 June, 11.00am - 12.00pm, more info below
Description
Language of The heart is an exhibition of literally what we have created from our hearts. All the pieces and artworks show our love and passion for the art of painting and calligraphy.  
Please RSVP here for attendance at the Opening Night on 21st June, 4.00pm - 6.00pm
Arabic Calligraphy Workshop with Muhammad Waqas:
26th June 2021, Saturday - 11.00am to 12.00pm
* All materials will be provided
* Reg. fee - $15/ person
* Complete this form to book your place.
Main Image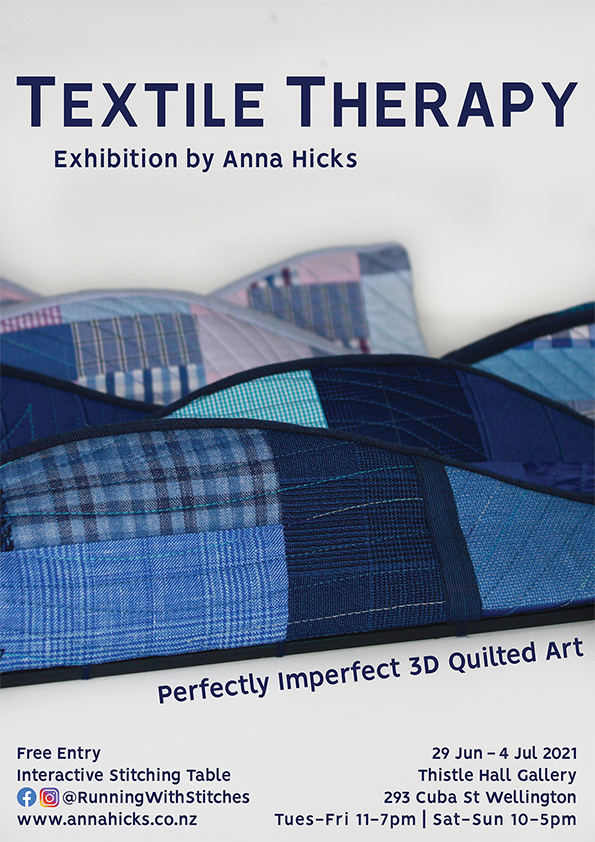 Opening Hours
Tuesday - Friday, 11.00am - 7.00pm
Saturday - Sunday, 10.00am - 5.00pm
Free interactive stitching table - drop in anytime.
Description
Textile Therapy is an exhibition of 3D quilted art inspired by the pure enjoyment of playing with fabric.
'Contoured Waste' & 'Mindless Meander' are two quilt series by Anna Hicks that provide different types of relaxation to help manage stress and anxiety. This is not an exercise in making art as an end in itself, it's about enjoying the creative process and the health benefits that come with creativity.

There will be an interactive stitching table with thread, fabric & needles provided for everyone to give therapeutic creativity a go. Pop in to enjoy the process of selecting fabrics, playing with shape, colour, pattern, and experience the meditative relaxation of perfectly imperfect slow stitching.