On Now
End Date
23 February 2020
Artist
Bruce Blair & Roger Hayman
Main Image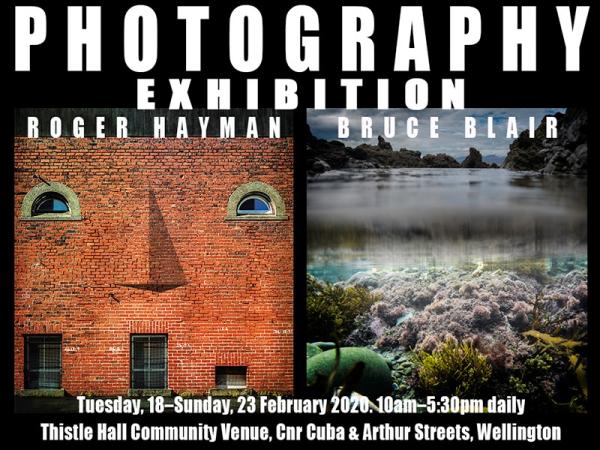 Opening Hours
Tuesday - Sunday, 10.00am - 5.50pm
Description
Bruce and Roger have each been taking photographs for over half a century. Recently, Bruce has been combining old film and digital cameras with a mixture of lenses and Roger has been exploring high-resolution digital cameras (up to 151 megapixels) and developing "Scrollups" as a way to affordably present large images (at least one metre in each dimension) without the hassles of the weight and bulk of large works framed under glass. 
 Bruce will be presenting a range of images that explore and define his own aesthetic. The subject of the images are centred around his varied life interests. "Art implies control of reality, for reality itself possesses no sense of the aesthetic. . ."–Ansel Adams.
 Roger will be showing large images covering a broad spectrum—from the quirky to hero images of items found in the landscape to pinhole images (pictures taken without a lens).
Up Next
Main Image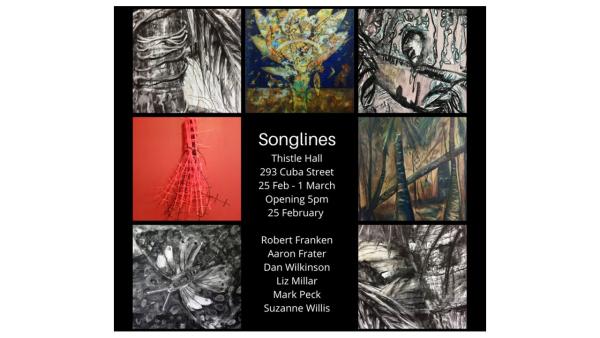 Description
Song Lines. When one throws a pebble in the water, the ripples travel on beyond being still visible to the naked eye. This exhibition is inspired by the echoes of a Nikau forests. Trees and pagan rights and spirits are all connected . This is the base of this series of the works collectively and yet has it own individual stamp on it. For the "Is and Isn't "are closely connected. Like day and night. To me dawn and dusk are the letter box in the day. Where night slips into the day and vice. Namaste
Description
"Apply" came as an idea to engage with the audience through our own and collaborative work, to create and achieve something that would inform and engage the community in the dialogue; we really enjoy working together. This exhibition is a showcase of practise and an invitation to learn and enquire. 
Gill - My creativity is driven by lack of personal direction when I became unwell. " I offend my own definition of an artist. I am an object maker and idea generator. I question the need for art to be beautiful or perfect--- I like and require some  social comment to flow from my creations. I consider my work, ideas that I throw to the universe for others (more skilled and dedicated), to explore and grow."
Aleksandra - My creativity is driven by nature my life force, my muse. Process of making and creative thinking is what interests me. I am a mixed media artist, creative process knows no bounds, a kind of originality that knows no limits.