On Now
Main Image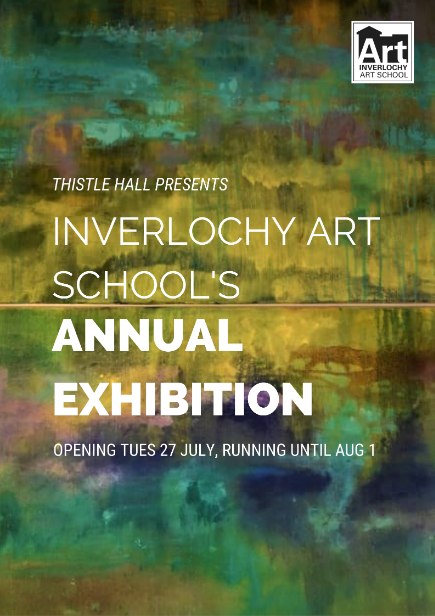 Opening Hours
Tuesday - Sunday, 10.00am - 5.00pm
Description
Inverlochy Art School are pleased to be holding our Annual Exhibition at Thistle Hall this year, opening at on the 27th of July. Running from Tuesday the 27th of July to August 1st, from 10.00am to 5.00pm, our Annual Exhibition will include work by Inverlochy Art School's community; including students, tutors, directors, board members and studio artists. Join us to celebrate their hard work by visiting Thistle Hall for our opening event on Tuesday the 27th of July at 5.30pm!
Up Next
Artist
Karin Amdal, Linda Forrest & Pip Woods
Main Image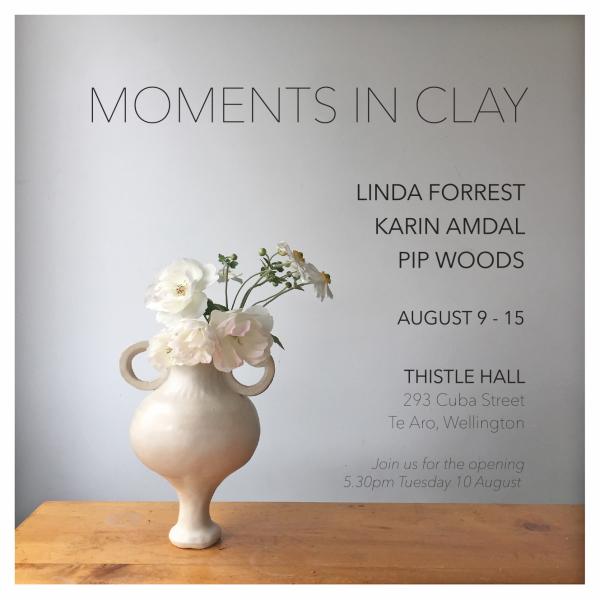 Opening Hours
Monday - Friday, 10:00am - 7:00pm
Saturday, 10:00am - 6:00pm
Sunday, 10:00am - 4:00pm
Description
'Moments in Clay' features new ceramic work from 3 local contemporary studio potters; Linda Forrest, Karin Amdal and Pip Woods. Don't miss the opportunity to enjoy this collaboration of three local talents and their individual approach to clay, reflecting 'moments' of serenity, thoughtfulness and play.
The makers will be looking after the exhibition during opening hours and they are happy to talk about their work and processes to anyone who is interested.
Instagram: @pipwoodsceramics @karinkeramikk @lk.forrest
Websites: pipwoodsceramics.com karinamdal.com lindaforrest.co.nz
Artist
Ria Apostolidis and Guinevere Cherrill
Opening Hours
Tuesday - Saturday, 10:00am - 5:00pm
Sunday 10:00am - 2:00pm
Description
How do we start creating? Where do we begin?
This body of work is the culmination of two artists exploring and observing their creative process. It's the result of conversation, curiosity and reflection, finding flow or hitting walls and starting starting over.
Ria Apostolidis and Guinevere Cherrill are textiles artist and costumiers with a range of experiences, skills and design aesthetics. Their differences are enhanced by their deep appreciation of the creative process, and their curiosity in the potential that craftsmanship and design can reach.
As part of this exhibition, there will be an accompanying event; The Creative Process Open Forum on Saturday 28th at 2.00pm - 3.00pm.
Join in the discussion at the Creative Process Open Forum, focusing on the cultivation of a practice that stays present, allows for the unknown and evolves in expression. This conversation should resonate with anyone wanting to take the first step on any endeavour regardless of skill level, and aims to foster a sense of compassion, improvisation and empowerment.
Where do we begin? (facebook.com)
www.instagram.com/guineveremae
www.instagram.com/_eleftheria_ria