On Now
Opening Hours
Monday - Sunday, 10am - 5pm
Description
This exhibition is the culmination of a year-long drawing project. The artist's goal for 2021 was to make a small A6 ink drawing of the world around them.
"The sameness of the everyday also reveals shifts in the everyday. Far from being repetitive, each drawing reveals nuances in mood, atmosphere, artistic interpretation. The days I didn't draw are also revealing, the blank page is a question mark."
For the duration of the exhibition the artist will be making drawings of the gallery space, bringing the project to completion with an 'in situ', interactive experience.
Up Next
Main Image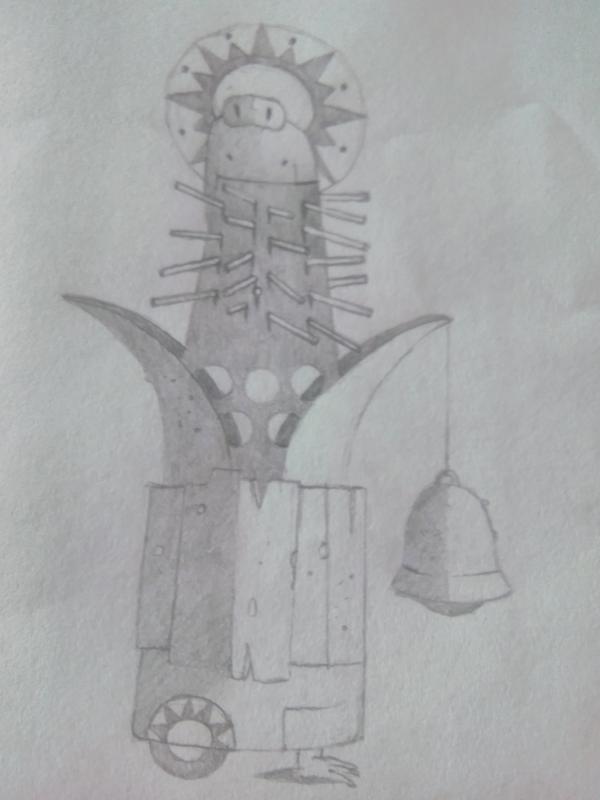 Opening Hours
Tuesday - Sunday, 9.00am - 6.00pm
Description
My artwork I think stems from a subconscious place that always makes more sense than the waking world. It is a pendulum swing of dark and disturbing to whimsical and joyful. My art is not necessarily bunched together in concepts. It is rather autonomous, each piece having its own story. What that story is, is up to the viewer...and the artist.
Opening Hours
Monday, noon - 11.00pm
Tuesday - Saturday, 10.00am - 7.00pm
Sunday, 10.00am - 4.00pm
Description
Artists - Freedman White, Charlotte Hird, Ben Dellabarca, Sam Balzer, Jerome Moo, Amit Dutta, Nick Cattell, Brenton Cottman, Harris Gebbie, Mary Guo, Nathan Tucker, Tatiana Krayushkina, Stephen Njoto and Tri Phan
There will be artists Involved in the exhibition present at all times, and many will be painting. Feel free to come along and ask any questions you might have.
Experience New Zealand through the eyes, minds and brushes of a group of enthusiastic plein air artists. En Plein Air is simply painting from life. In viewing these paintings you bear witness to not just a snapshot, but each artist's personal meditation on a landscape. In a typically short period of time (1-3 hours) the artist will grapple with changing colours, light and reflections to present a dynamic and spontaneous moment. Each painting has a unique story to its making, All recorded within the choices made and the brushstrokes themselves. They are a reminder, to be more observant of the wonderous ever-changing beauty that surrounds us. We are pleased to share these experiences with the New Zealand landscape with you at Thistle Hall, offer an opportunity engage with artists and perhaps come away with a desire to make your own.
Opening Hours
Tuesday - Sunday: 10am - 6pm
Description
A golem is an anthropomorphic clay being in Jewish mystical practice, created for a specific task. They perform their assigned task with literal precision and, because of this, are often misunderstood as dangerous and unpredictable. However, they are only a reflection of the intention of the creator. I create them with the intention of understanding the self and its place within a community. Through my practice I have gained awareness of my traumas, sexual and gender identity, isolation and confusion that comes with finding my place within a range of contradicting, yet beautiful cultures. Working with clay grounds me in my physical space, here, in Aotearoa.
Annaliese will be hosting a clay workshop on Sunday 12th: 2pm - 5pm
Thistle Hall Update
Kia ora,
Please click here for our current policy under the Traffic Light System.
Ngā mihi maioha