Main Image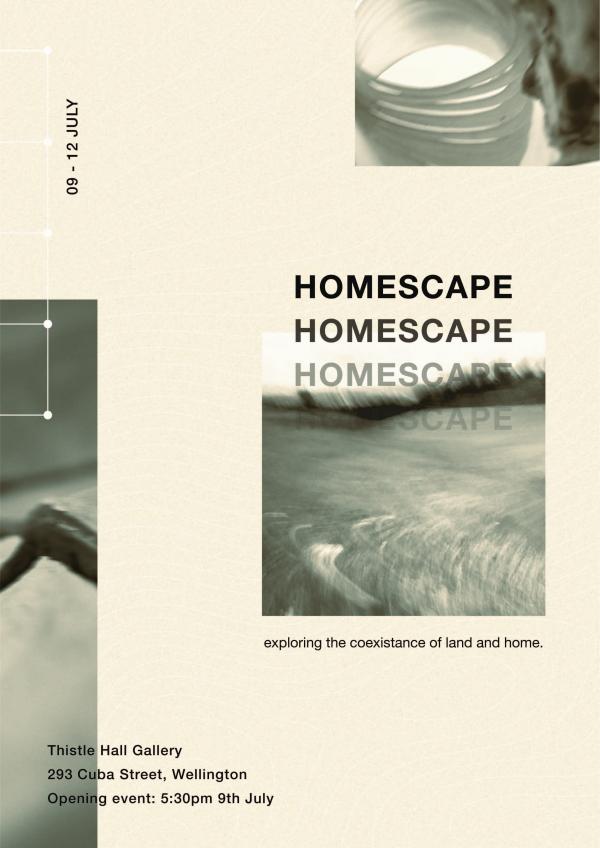 Description
HOMESCAPE   exploring the coexistence of land and home
This exhibition looks at the intricate entanglement of home and land. Students of architecture, landscape and interior architecture were asked to develop an interesting and provocative stance on home and its connection to the NZ Aotearoa landscape. They began with apparently simple events of home, such as throwing open curtains in the morning, or a late night journey from sleep-out to house, across a dark backyard. Students then chose a NZ landscape to situate their scenario and experimented with how the two might relate. The models in this exhibition are a record of design thinking about how home, as an intimate personal condition, crosses with the power of landscape. The work reorients and challenges the way we see landscape and home, and alludes to new ways in which they might coexist.
The work in this exhibition is by 4th year master's students from Victoria University School of Architecture
Simon Twose
Senior Lecturer, PhD (RMIT) ANZIA
Main Image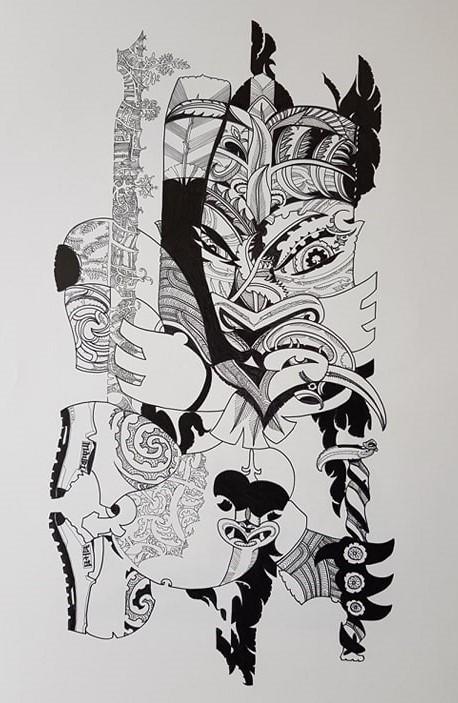 Gallery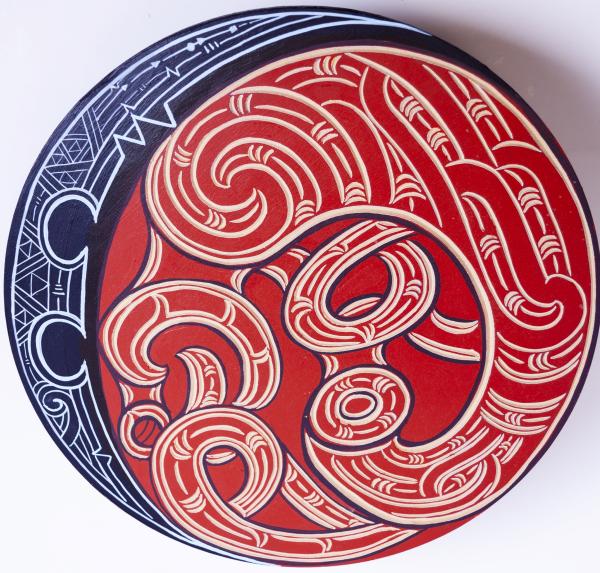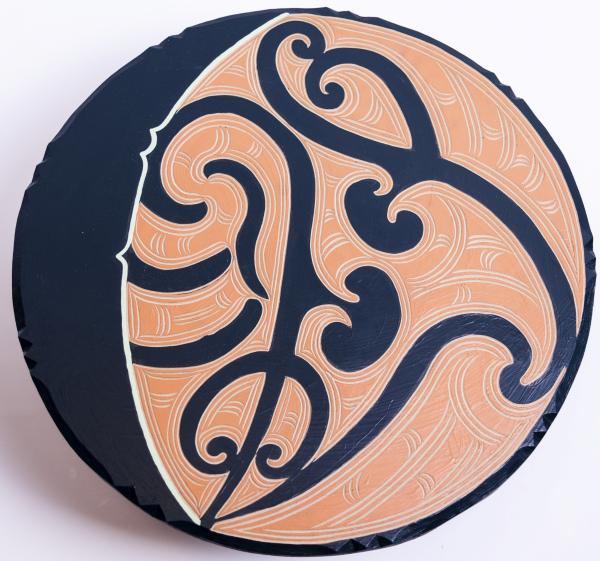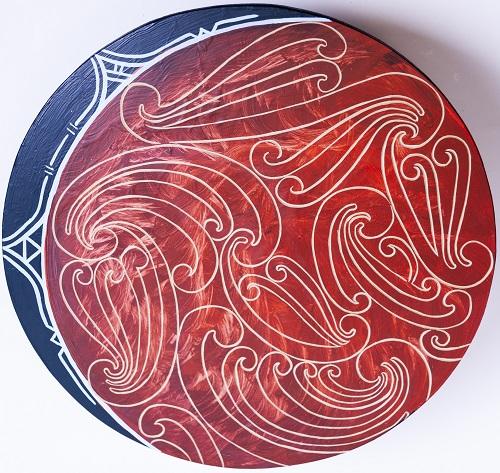 Opening Hours
Check out events schedule: www.tewhironui.com
Description
Te Whironui celebrates Matariki and Maramataka Maori (Maori Lunar )
This event brings special awareness about; how Matariki in conjunction with the Maori lunar calendar optimizes the beginning of the new harvest and ceremonial offering to improve our environment and daily lives.
Our artists alongside Maramataka and star experts will display Maori Arts, music and Knowledge in conjunction with hands-on educational workshops,  keynote speaking workshops, as part of the Te Whironui exhibition. 
Contact: 022-500-4212 (Hinga Smith)
email: hingasmith@gmail.com
Sponsored by Thistle Hall Community Trust and Raukawa Moana Voyaging Trust
pinched
Artist
Sophie Perkins & Shayn Wills
Main Image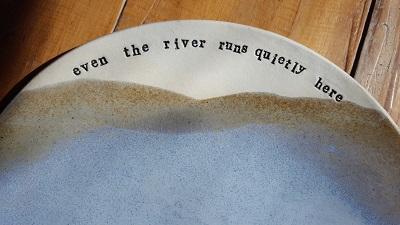 Gallery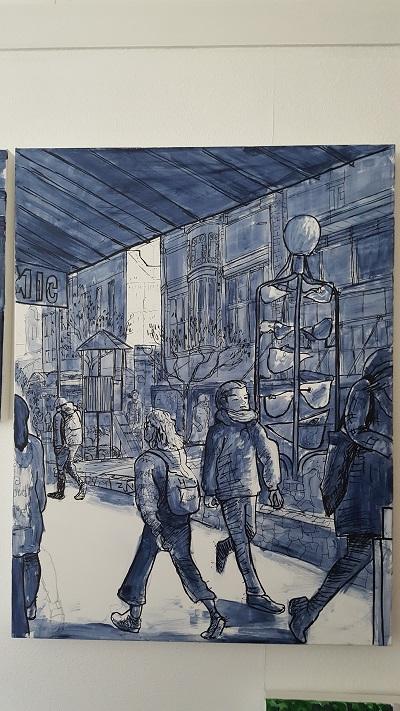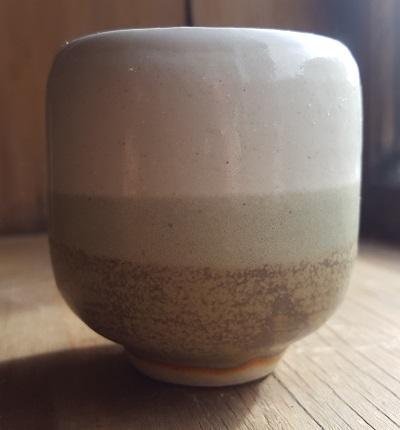 Opening Hours
Tuesday - Saturday, 10.00am - 6.00pm
Sunday, 10.00am - 4.00pm
Description
Following their successful exhibition last year at Thistle Hall, Sophie Perkins and Shayn Wills have rejoined forces to present 'Pinched', a second show of ceramics and paintings. 'Pinched' refers to both the pinching technique of creating pottery and the time pinched from daily life in order to create art.
Sophie's functional ceramics include wheel thrown, hand built and pinched pottery, often stamped and engraved with words from her own poetry. Shayn's acrylic wash paintings depict daily scenes from Cuba Street, and along with a series of botanical images, reflect his background in animation.
This promises to be a vibrant second show with original, affordable art. More information available at the facebook page, Sophie Perkins Ceramics.
Images:
'Even the River', cheeseboard, Sophie Perkins
'Joseph on Cuba Street', acrylic painting, Shayn Wills
A teacup from the series 'Sand dune', by Sophie Perkins
Tempered vibrations
Artist
Marie Sophie-Fabre & Renee Abbot
Main Image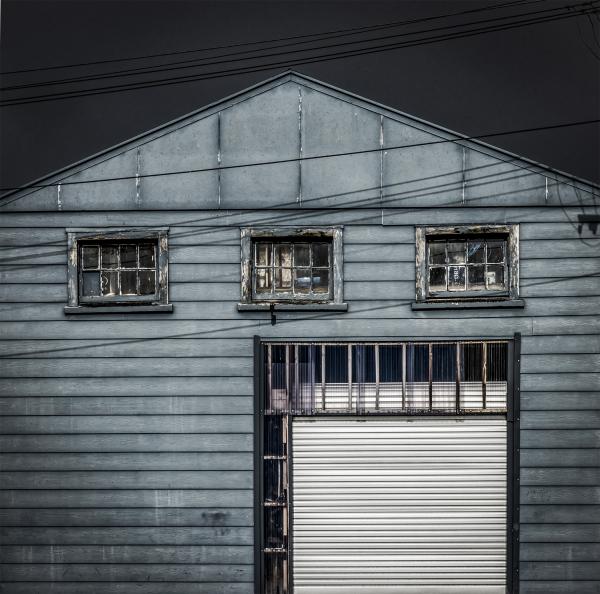 Gallery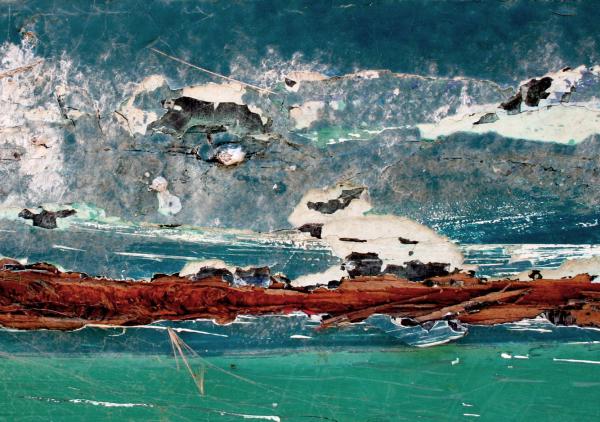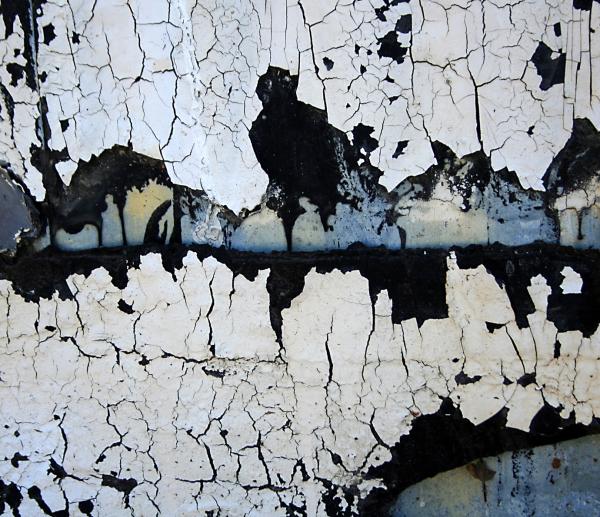 Opening Hours
Tuesday - Friday, 2.00pm - 6.00pm
Saturday - Sunday, 10.00am - 5.00pm
Description
When walking through our communities we often see the larger picture, but miss the beautiful details. Buildings become a generic wall. But if you look a little closer, those walls carry a story, a feature unseen and unnoticed, a work of art, beauty in decay revealing itself for a fleeting moment...
For years, we have evolved apart, training our eyes in different parts of the world, gathering photographs in the most unexpected places, fixing them in time, as a testimony of their graceful senescence.
We met here in Wellington. This is where our stories have merged and our photographies have found resonance. "Tempered vibrations " is a photographic exploration of  the passing of time, and how it creates substance and meaning in forgotten places before their complete disappearance.
Main Image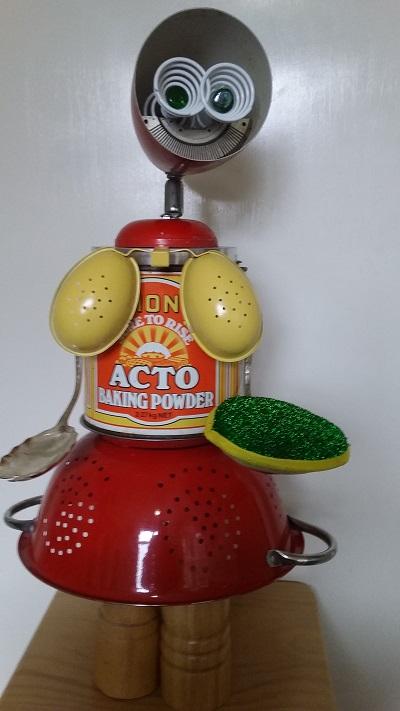 Gallery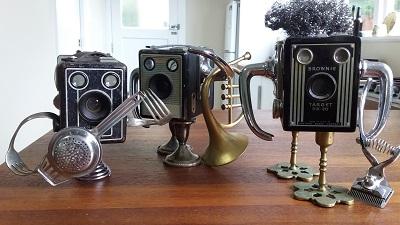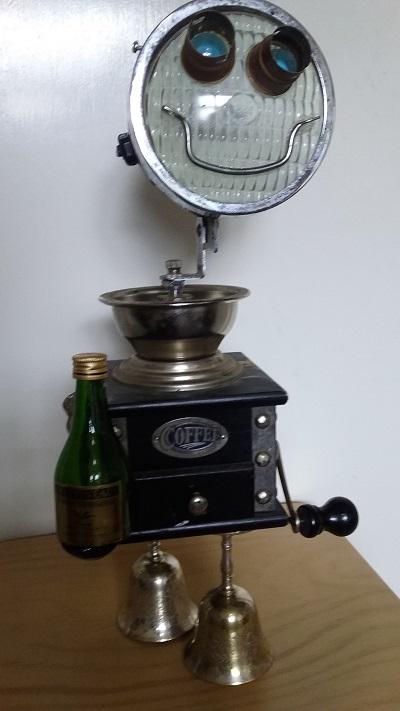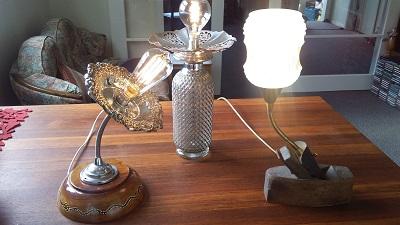 Description
I am a self taught artist. I use materials collected from op-shops, recycling centres and items discarded by society.
Apart from robot type figures I also put my electrical trade background to use and make lamps out of unusual materials and also light up some of the robots.
Enjoy the exhibition and hopefully it will brighten (excuse the pun) up your day.
Main Image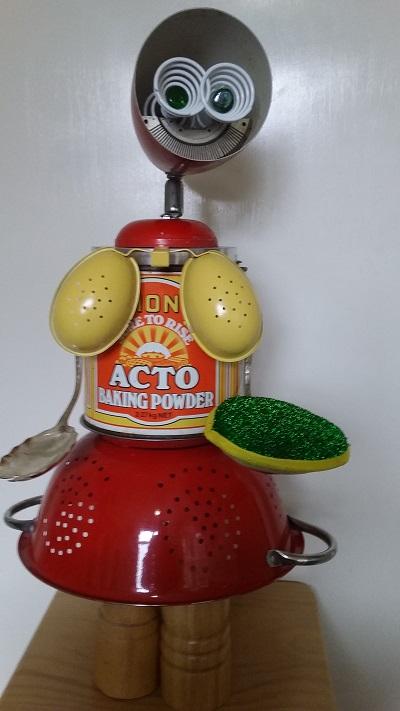 Gallery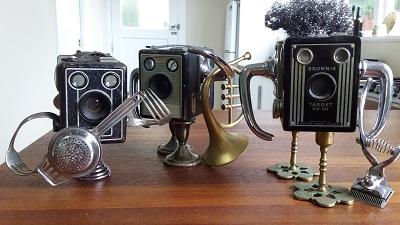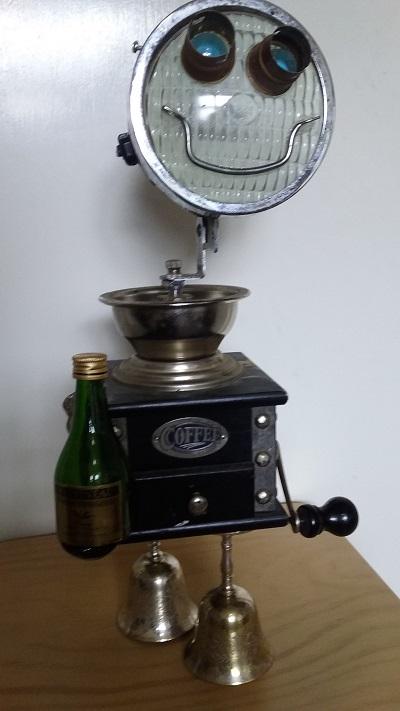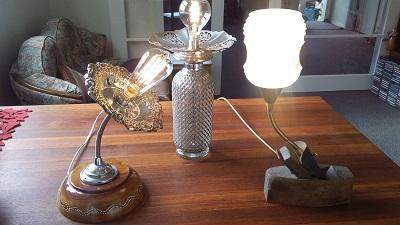 Opening Hours
Tuesday - Sunday, 10.30am - 7.00pm
Description
I am a self taught artist. I use materials collected from op-shops, recycling centres and items discarded by society.
Apart from robot type figures I also put my electrical trade background to use and make lamps out of unusual materials and also light up some of the robots.
Enjoy the exhibition and hopefully it will brighten (excuse the pun) up your day.
For more information:
Main Image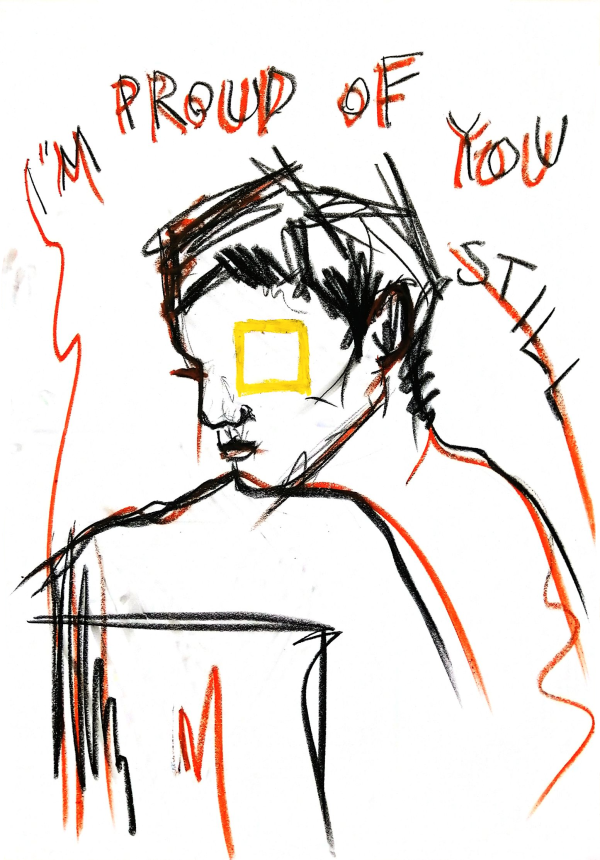 Gallery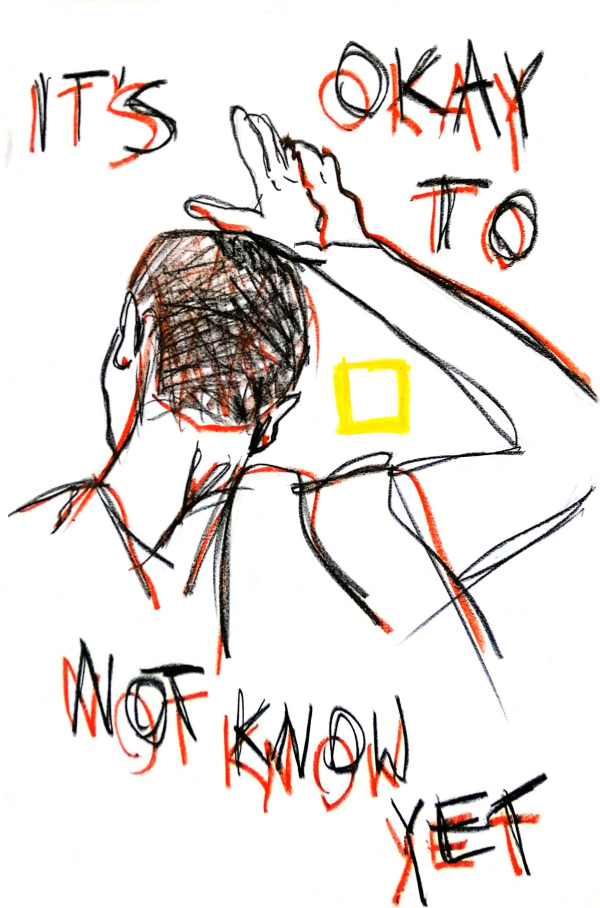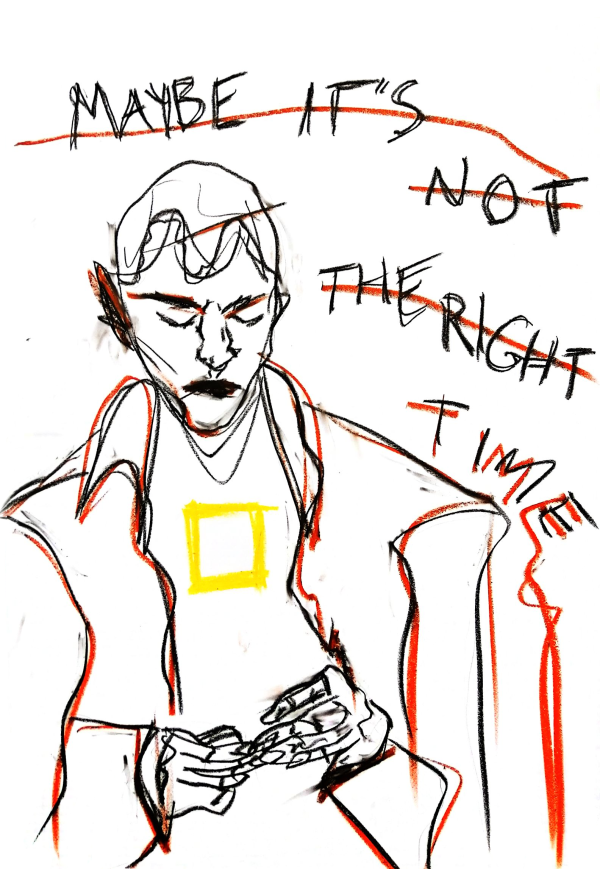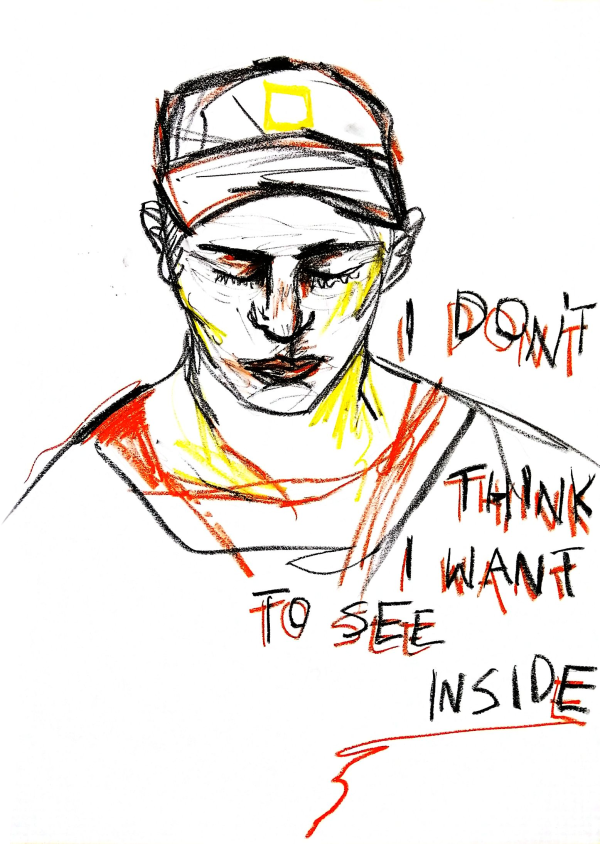 Opening Hours
Tuesday - Sunday, 11.00am - 5.00pm
Description
In əbˈzəːv (pronounced 'observe'), 16-year-old artist Rei Denee has created a series of autobiographical drawings and an interactive sculpture which decontextualise a familiar analogy to explore his struggle with childhood trauma and a hesitance to recover. əbˈzəːv is his first solo show and opens to the public June 3rd at Thistle Hall. 
Schrodinger's box is a thought experiment suggested in 1935 by Austrian physicist Erwin Schrodinger to explain an interpretation of quantum physics. In simple terms, Schrödinger stated that if you place a cat and something that could kill the cat in a box and sealed it you would not know if the cat was dead or alive until you opened the box, so until the box was opened the cat was in a sense both 'dead and alive'. Multiple states of being can exist all at once until observed. 
Denee says for a long time after experiencing a traumatic event you feel everything all at once, carrying all those feelings around with you 'in a box.' You know that when you observe its contents you'll be able to see your core feelings about the event, and only when you look inside can you take those things out of the box and heal, but not being ready to see yet doesn't mean you never will.
The young artist negotiates a line between fear and hope, certainty and oblivion, everything and nothing. Working with oil pastels in harsh strokes and stark colours contrasts with his subject matter of people like himself in very vulnerable situations. When viewed in a certain order this series seem to tell a story beginning in a place of fear and ending with the same uncertainty but also with newfound hope, support, and self acceptance.
əbˈzəːv is an opportunity to discover what it means to keep working towards a future where you can't see what you're reaching for, and invites the viewer to share Denee's trust in himself.
a collection of winter scarves
Main Image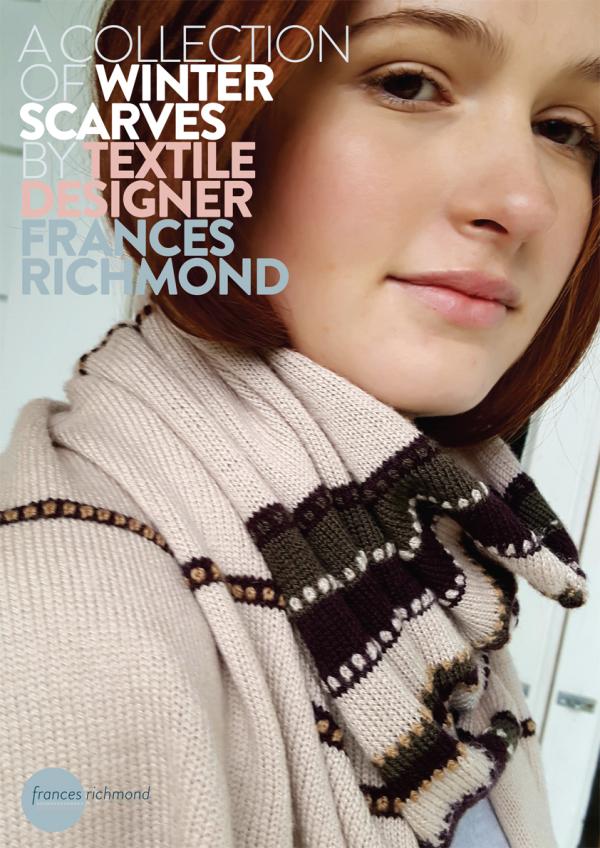 Opening Hours
Monday - Sunday, 9.00am - 7.00pm
Description
An exhibition of exquisite new works for sale. Each piece is created by hand using yarns of superfine lambswool, silk and cashmere mixes selected for their colour, texture and luxurious handle.
You are welcome to handle the fabrics and try on the items.
Also included in the exhibition are work in progress colour-way stories and an archive gallery offering you an insight into the designer's process.
Frances Richmond Knitted Textiles have appeared on catwalks in London and New York.
Her trend prediction work for fashion knitwear has sold to High Street retail fashion giants and Top End Labels including Donna Karen and Alexander McQueen.
Her own boutique accessories label sold throughout Britain as well as stores in Europe, Hong Kong and New York. Her artisanal wraps and shawls were sold in London's prestigious textile gallery, The Livingston Studio.
Frances Richmond now lives in New Zealand with her family and continues to work and create from her home studio. She will be at the gallery and looks forward to meeting you.
elementals
Artist
Yon Yi Sohn, Linzee Inkster, Moonhee Han and Wellington Bojagi art group
Main Image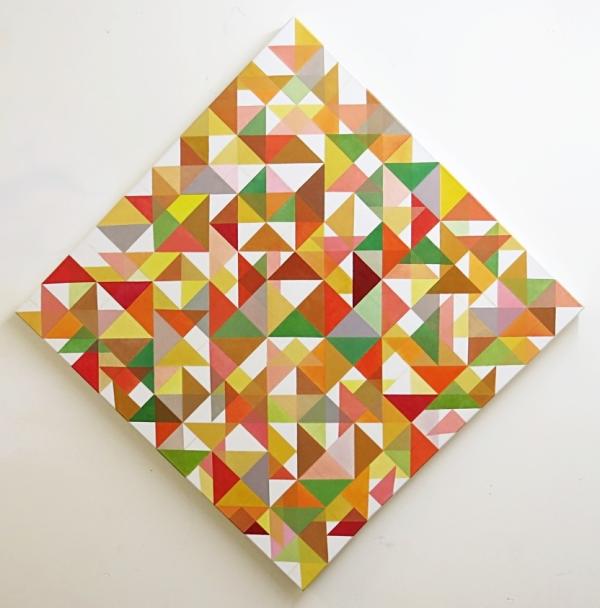 Gallery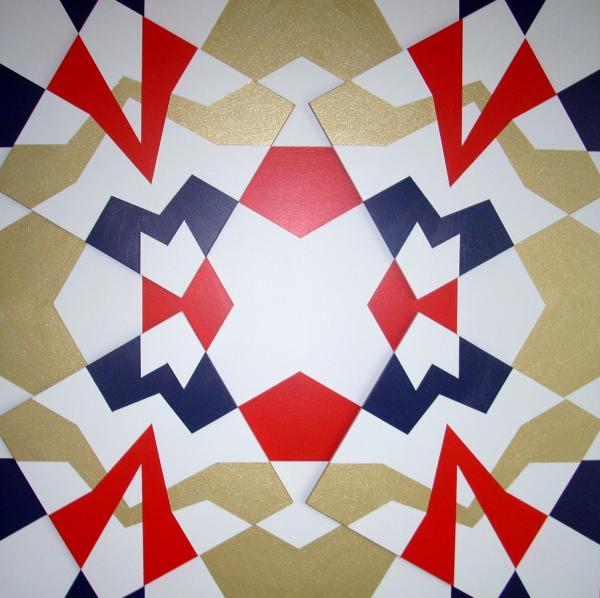 Opening Hours
Tuesday to Sunday 11:00 am – 6:00 pm
Description
Pure, geometric abstraction may be the antithesis of nature at first glance, yet we believe it to be the very heart of nature and the universe. As science has discovered, the building blocks of all that we know and see in the physical world become simpler and simpler the closer we study them. Nature is the ongoing consequence of a repetition of basic geometric principles…
                        and so it is with art.
Represented here, in our "Elementals" exhibition, are the fundamental building blocks of artistic expression. Shapes, colours, lines, and patterns are the constituent parts of all art forms – indeed of all creation.
Come celebrate the rhythm of colour, shape, and line through the eyes and works of our complementary artists – Yon Yi Sohn, Linzee Inkster, Moonhee Han and Wellington Bojagi art group.
Yon Yi Sohn Website, Instagram
Wellington Bojagi Website, Instagram
Main Image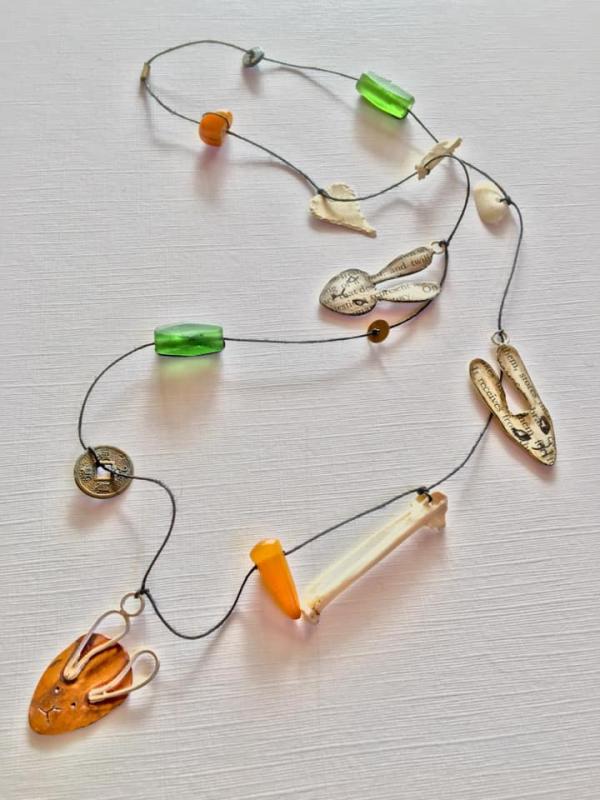 Gallery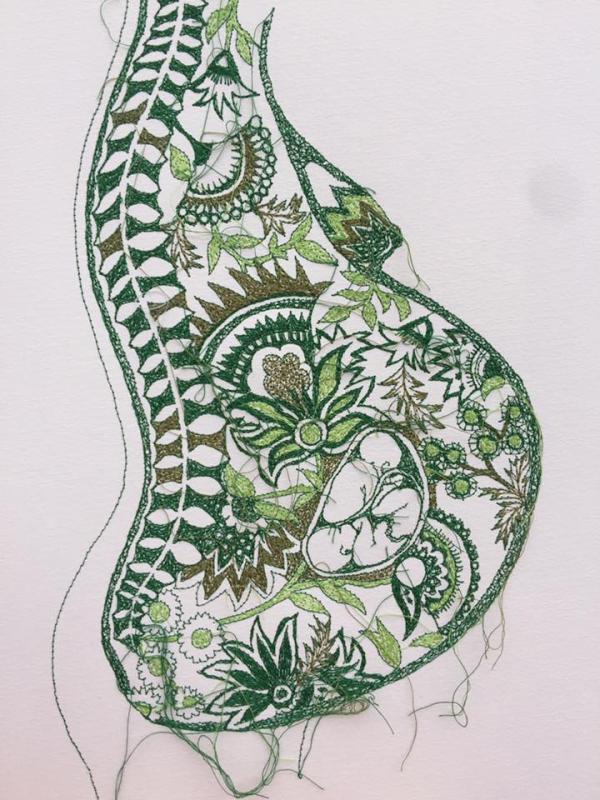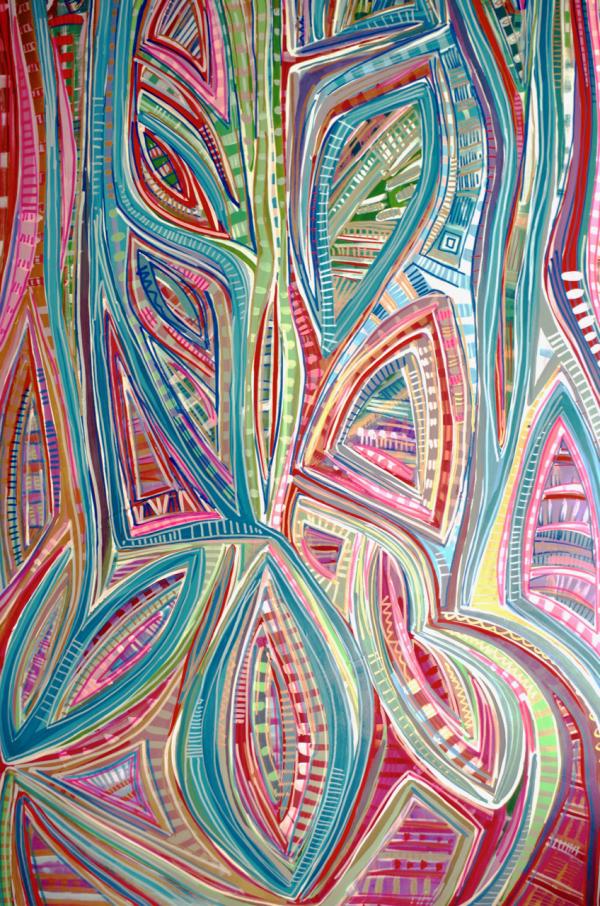 Description
'Multiple' is brought to you by the 'Harpies'.
Feast your eyes on a contemporary selection of textile art, sculpture, paintings, and jewelry from the Kapiti based artists 'Harpies'. Multiple is our second group show, and our 1st group show in Wellington and will be well worth the visit.
We are Kāpiti-based artists who became close friends and supporters of each others art practice after experiencing 2017's 100 Day Challenge together. We all have our own art practices and enjoy sharing ideas, advice, techniques and much more together.

Artists tend to work in isolation and this group gives us the opportunity to be part of a group. 'Harpies' is a name to bring us together as a group and it's also an ancient mythological creature, half bird, half woman, they thought that was kind of cool.
Images:
Diane Connal, Mixed rabbit necklace #1, Facebook
Sara Boland, 'A feeling of hope' Stitching on paper
Amanda Smart, Precocious 1
Main Image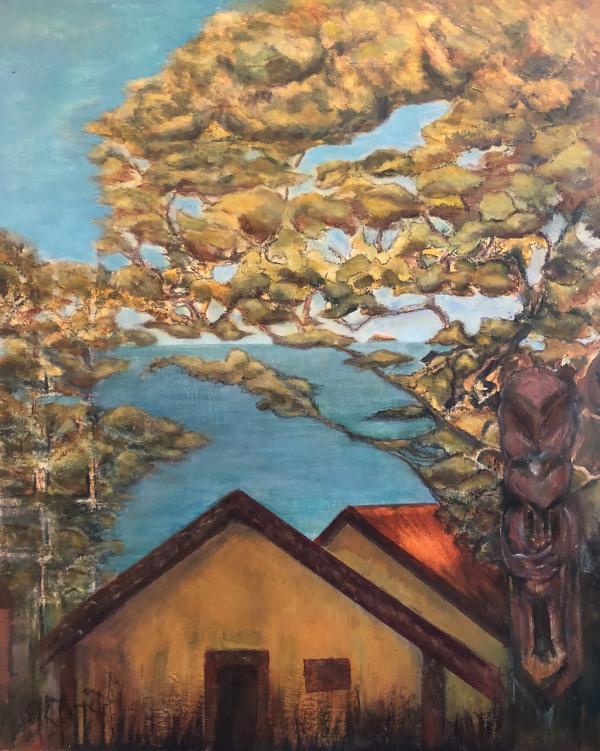 Gallery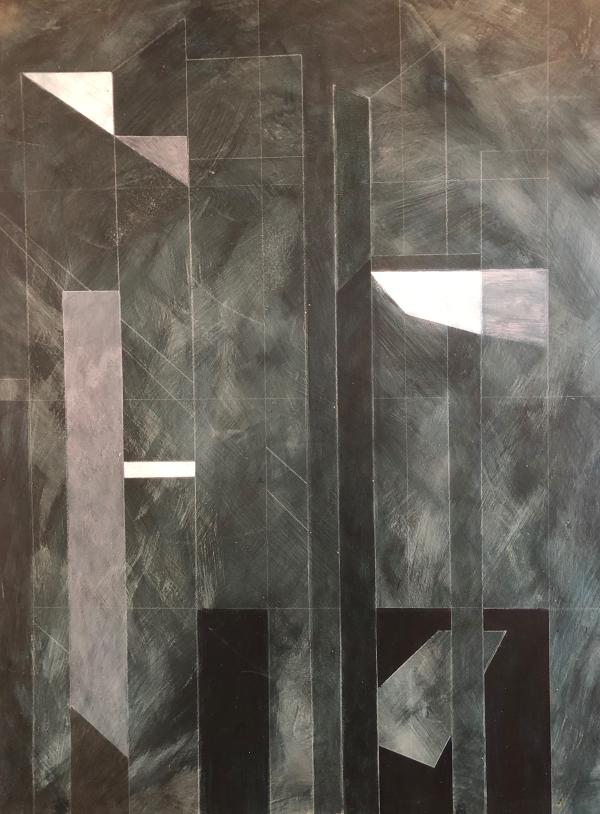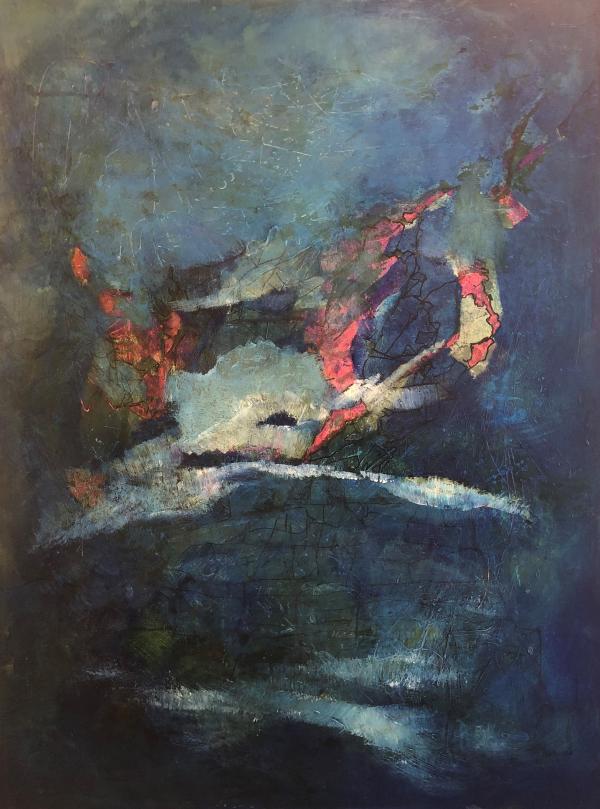 Opening Hours
Tuesday to Saturday 7-11 May: 10.00 am – 6.00 pm
Sunday 12 May: 10.00 am – 3.00 pm
Description
This exhibition is presented by a group of enthusiastic amateur artists who are gradually finding confidence and competence under the expert guidance of teacher Clive Kelly.
The exhibition shares the work of four separate classes and demonstrates a wide variety of styles and subjects.
Pablo Picasso said:
"Every child is an artist, the problem is how to remain an artist once we grow up"
Many of us joining these classes have never painted before, our lives following different paths and areas of employment. We share however a love of art, art history and design, and a desire to revisit the fearlessness that marked childhood artistic expression.
Clive has a talent for facilitation. He creates opportunities for ideas development, and expands and encourages individual style. The class model enables sharing and camaraderie, there is music and ongoing guidance. Coming together in these classes has enabled each of us to find a place from which self-expression and creativity can flow.
pyramid power festival
Artist
Wellington's sonic underground in posters 1979 - 2019
Main Image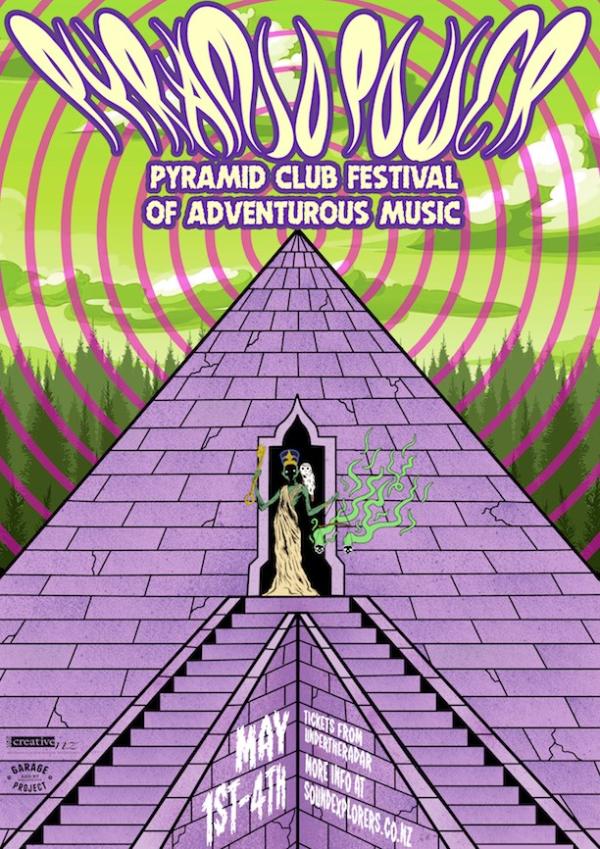 Opening Hours
Thursday - Friday, 11.00am - 6.00pm
Saturday, 12 noon - 5.00pm
Description
As part of Pyramid Power Festival, 1-4 May 2019, Pyramid Club presents an exhibition of  200+ posters that provide a portal into Wellington's rich music and arts scene from 1979-2019. From the early days of the Primitive Art Group  to a multitude of bands and DIY spaces over 40 years.
A ritual sonic procession on Weds 1st from the gallery to Pyramid Club will open the festival. Amongst other performances at Pyramid Club and The Third Eye, lunchtime and early evening performances will be taking place at Thistle Hall Gallery on Thursday 2nd and Friday 3rd. 
On Saturday 4th from 12-5pm come and check out the sounds, sights and smells of local artists at the Wellington Independent Maker's Market!
In addition, 'Inner City Outer Worlds Soundwalk' will be available throughout the festival from the gallery. Curated by Sonorous Circle, this 45 minute walk explores Te Aro's back alleys and traces a history of the city's creative music community in sound (byo headphones).
Heartwork presents: Drawn In - 1000 artists, 1000 faces
Main Image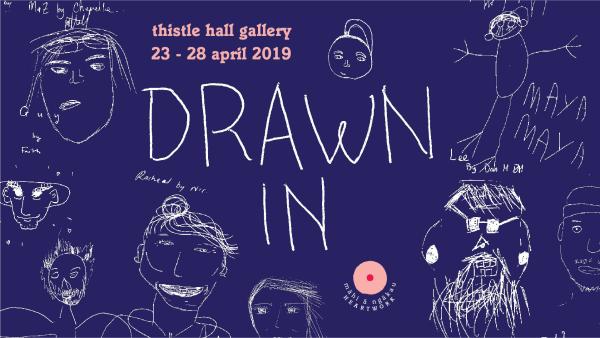 Gallery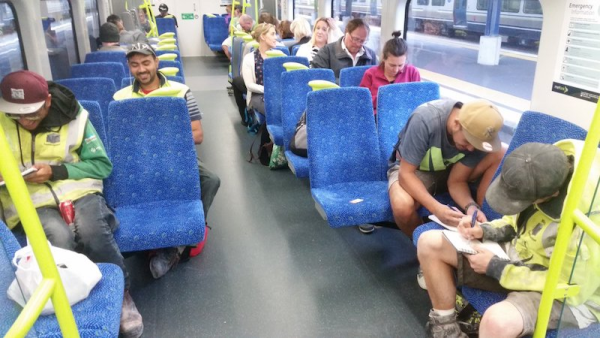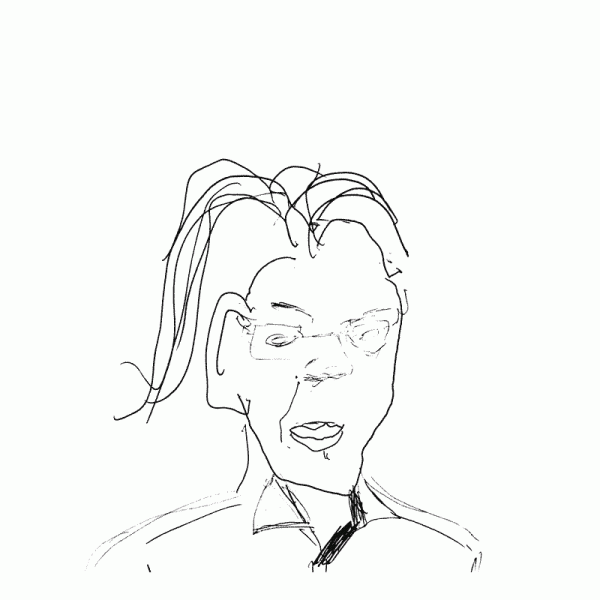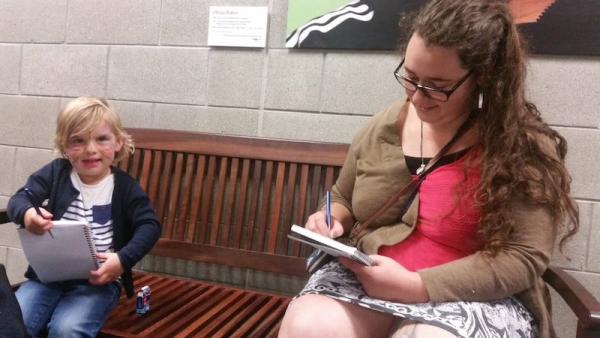 Opening Hours
Tuesday 23rd April 9am - 4:30pm
Wednesday 24th April 9am - 10pm
Thursday 25th April 9am - 6:30pm
Friday 26th April 9am - 9pm
Saturday 27th April 10am - 9pm
Sunday 28th April 10am - 2pm
Description
1000 people
had the courage and curiosity
to pick up a blue biro pen, a blank page
and have a crack
at drawing another human being 
in two minutes.
Now you can too - come to the our interactive exhibition to experience creation, delight and connection with yourself, friends, whanau and possibly even a mysterious stranger.
Why?
Whakawhanaungatanga
growing trust and connection between strangers, colleagues, friends and whanau
Manaakitanga
Becoming a creator by overcoming doubt, judgement and stepping into the unknown
and 
Sheer delight
because laughter can be the best medicine
This is your exhibition
every body is a treasure exhibition
Main Image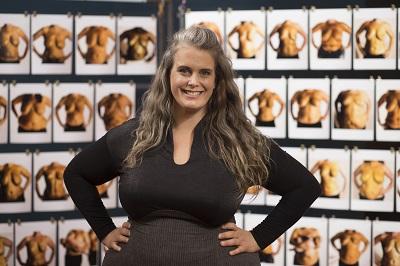 Gallery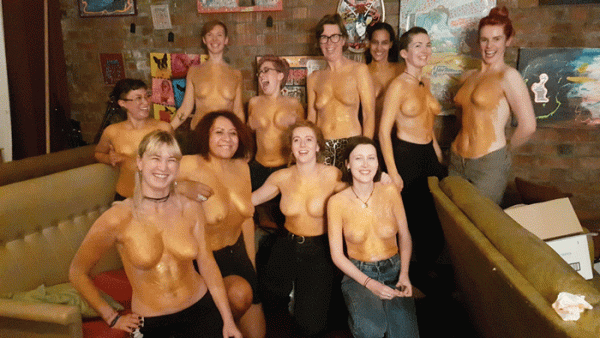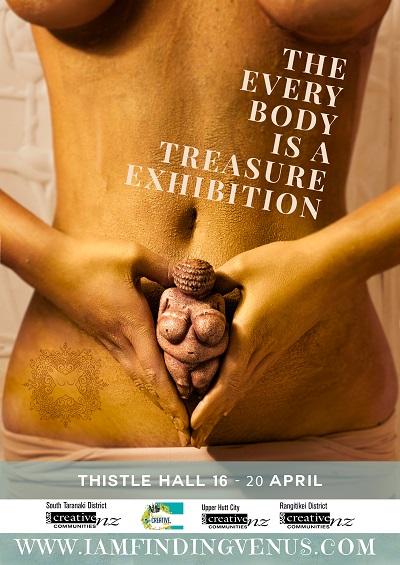 Opening Hours
Tuesday - Saturday, 1.00pm - 6.00pm
Sunday, 12 noon - 3.00pm
Description
For the past two years, I have been working on a personal project, collecting anonymous images of women covered in golden clay. I started it as a gift for my niece who at 5 was questioning her own beauty. I wanted to show her the depth and breadth of the beauty of the female form. I wanted to also challenge my own unconscious sizist thinking, conditioned from years of media consumption. This exhibition will reveal to you your own beauty biases and invite you to contribute to a work in progress.
Playful interactive workshops scheduled for the Exhibition week:
13th = Mother - Daughter HeArt Workshop - Free
16th = Exhibition Opening Night - Free
16-20th = Artist in Residence - Mandi Lynn + You - Free
17th = Create a Divine Feminine Necklace - $35
18th =  Workshop - Body Positive Parenting of Digital Natives - $35
20th = Induction into the Luscious Order of Golden Shield Maidens - $35
Go here to book workshops
Contact email
pushed to the limit - don't judge me
Main Image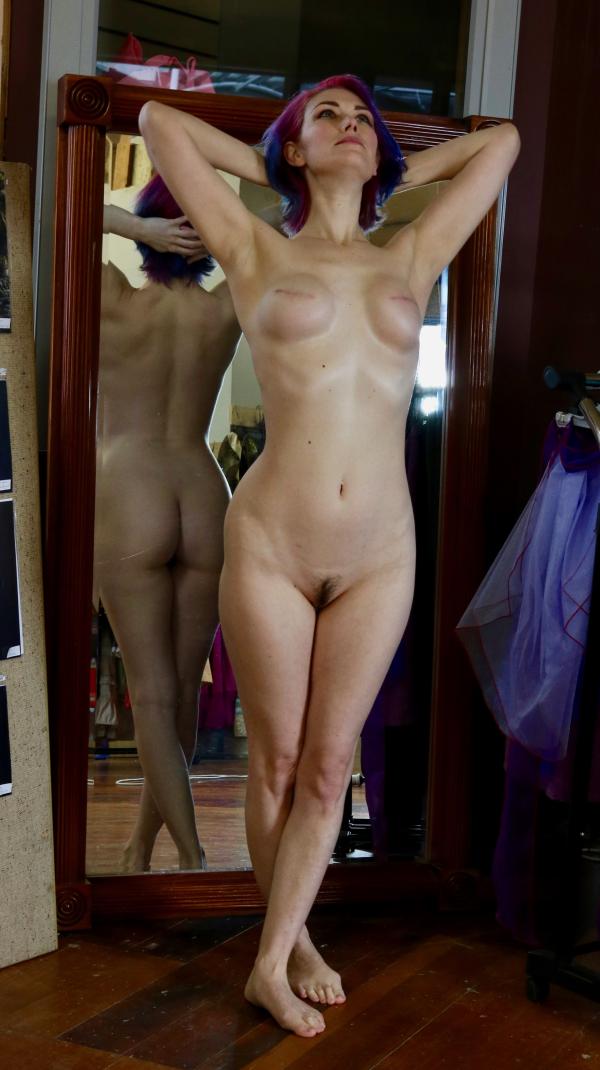 Gallery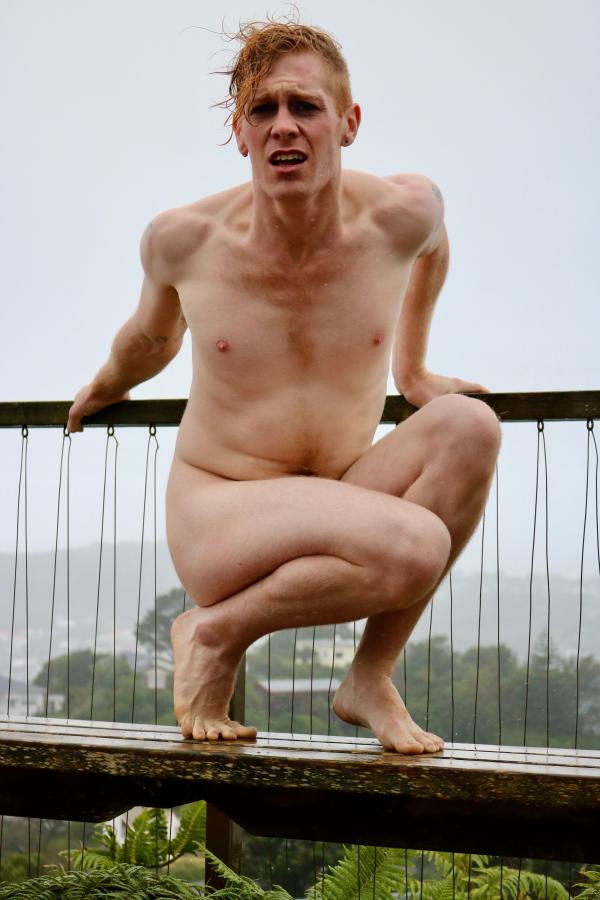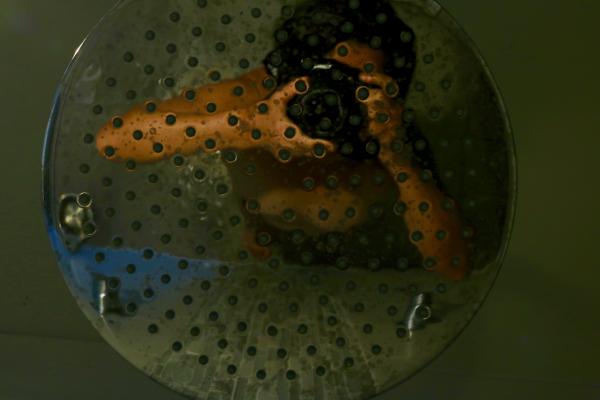 Opening Hours
Monday, 5.00pm - 7.00pm
Tuesday - Friday, 11.00am - 6.00pm
Saturday, 11.00am - 4.00pm
Sunday, 11.00am - 3.00pm
Description
I was born and raised in Singapore 50 years ago. I grew up in a culture where body/face image are very important to us. So I thought those values, the superficial image, was unique to my Asian culture, but to my surprise after living in New Zealand for 30 years I found out that many in the Western world also have the same obsession with image.

But my question to the audience is "how do we define perfect body"?

So I decided to challenge people, push people to their limit, to come out and change what is normal. I want my audience to see our imperfect body can be perfect.

Please come and see the individual beauty of an imperfect body.

Artworks are for sale, in different sizes, from any print. I am also available for private photo commissions - you have an idea, come talk to me and see what we come up with.

Instagram - Jane.ye67
twin turbo
Artist
Jeremy Bennett and Christian Pearce
Main Image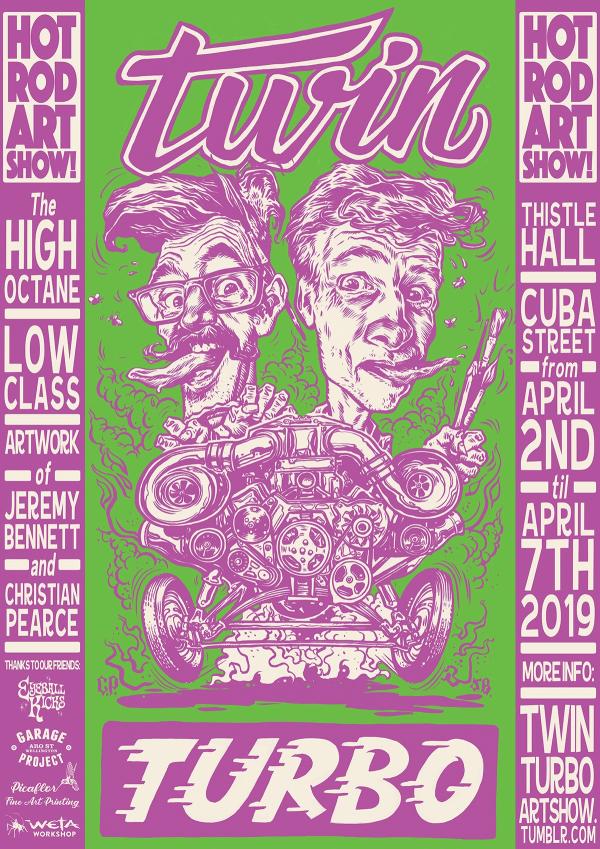 Gallery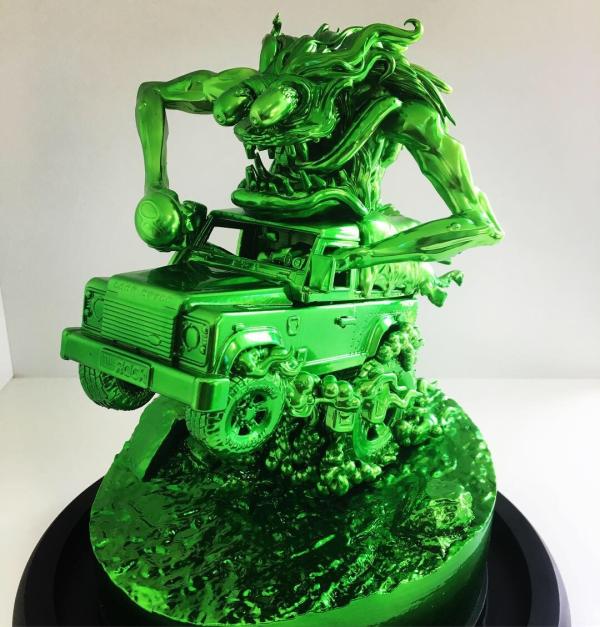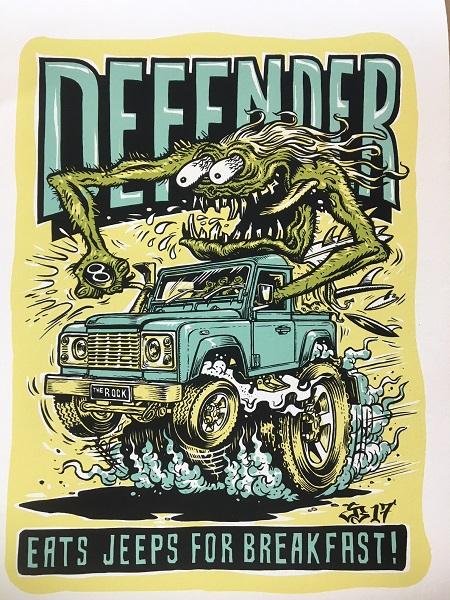 Opening Hours
Tuesday - Sunday, 10.00am - 5.30pm
Description
The High Octane, Low Class Artwork of Jeremy Bennett and Christian Pearce
Come peep lovingly scribbled hot rods, oggle some monsters, get a sticker to cover a rust hole and maybe even a new tshirt that doesn't have a curry stain on it yet!
The show is on at Thistle Hall and runs from April 2nd through to April 7th.
It's better to draw burnouts than to fade away!
Main Image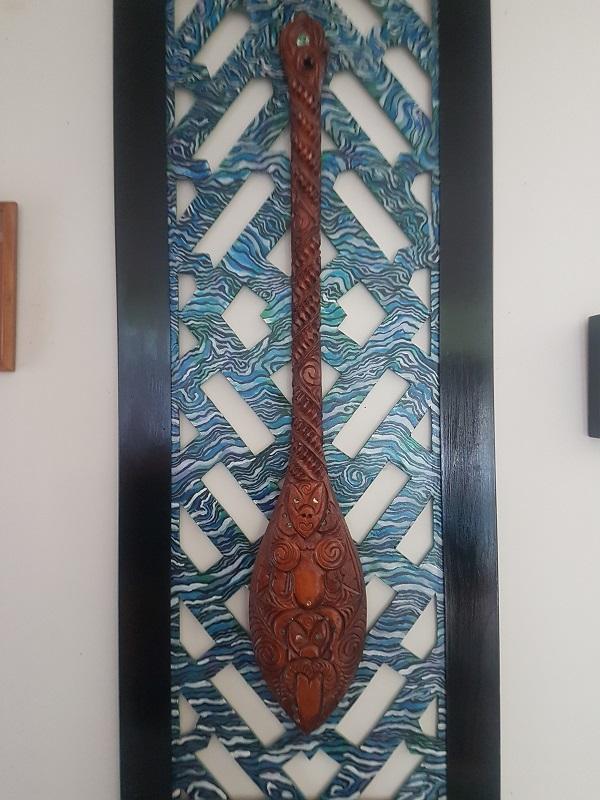 Gallery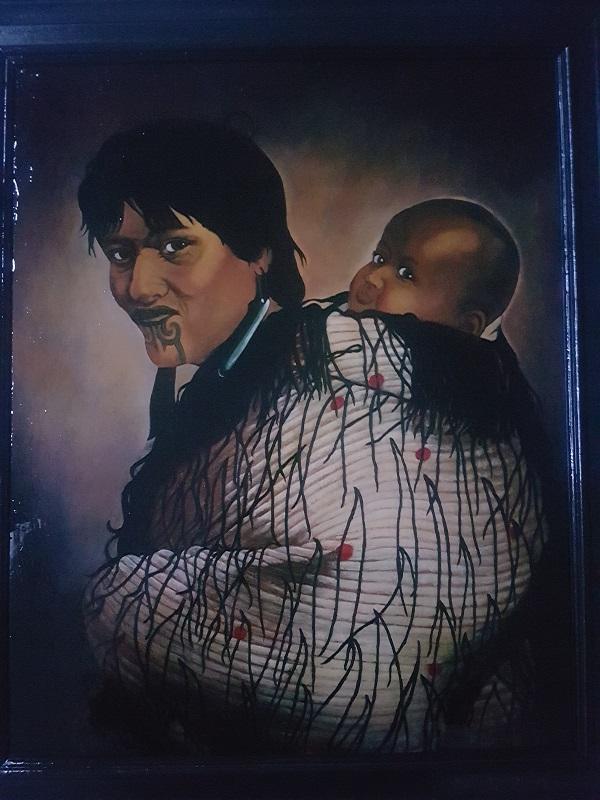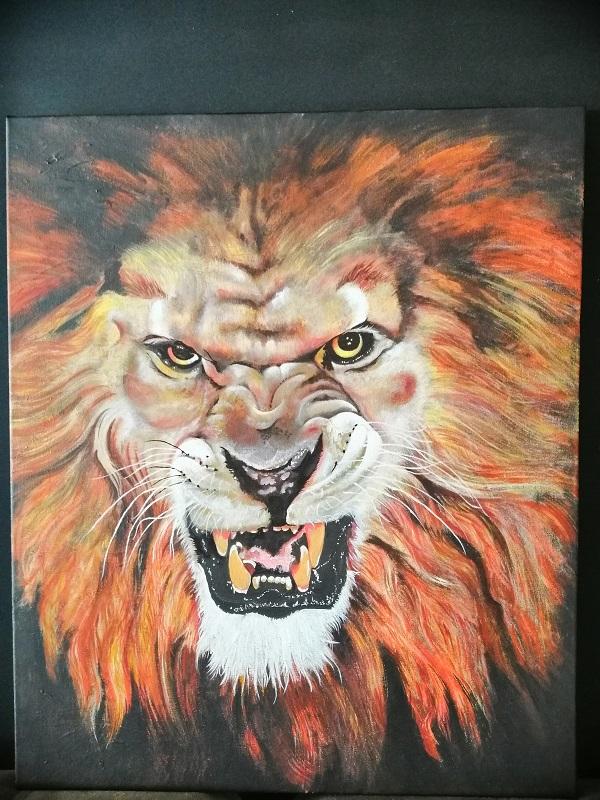 Opening Hours
Tuesday - Thursday: 10.00am - 6.00pm
Friday: noon - 8.00pm
Saturday: 10.00am - 7.00pm
Sunday: 10.00am - 3.00pm
Description
Born in Gisborne NZ (Ngati Porou desendant) my passion for art started from shopping trips with my aunty when she would buy me colouring in books. My talent was recognised by intermediate where I was selected to be in a special art class. By the time I got to high school  sport had become my main passion in particular rugby union, although I did past School C art. After leaving high school I moved south to Wainuiomata
I am now a long time resident of Wainuiomata. I have represented both Wainuiomata and Petone in rugby league winning 4 grand finals. My art has been a passion all my life yet also remains mainly hidden. Now is the time to let people see what I have created on my journey. I have been very lucky that I work with my passion and have spent the last 20yrs as an art tutor at Mix working with mental health participants (tangata whaiora people seeking wellness)
I works with many medias such as oil, acrylics, collage using items found while beach combing. I taught himself to bone carve and has also tried my hand at wood and stone carving.
I paint everything from portraits to animals, landscape to kowhaiwhai. I will take on the masters from time to time and try my hand at Goldie or Lindauer or as I would say to challenge myself.
I am now having my first solo exhibition – "Out in the Open"
All work will be for sale with some prints available in a range of sizes.
garrytautari.gerrard@gmail.com
random order
Artist
Sarah Stephen, Tom Lawler, Nicola Shuttleworth & Will Whiten
Main Image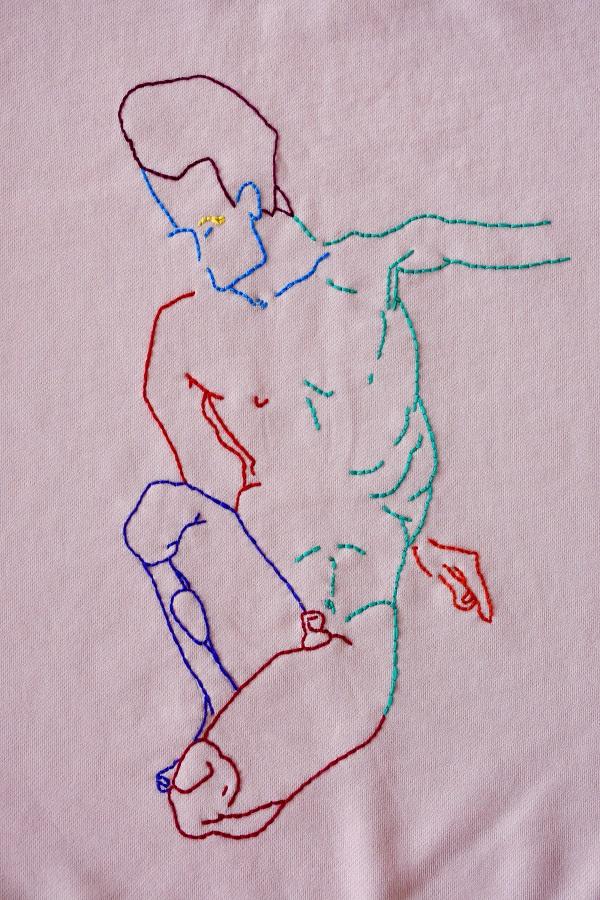 Gallery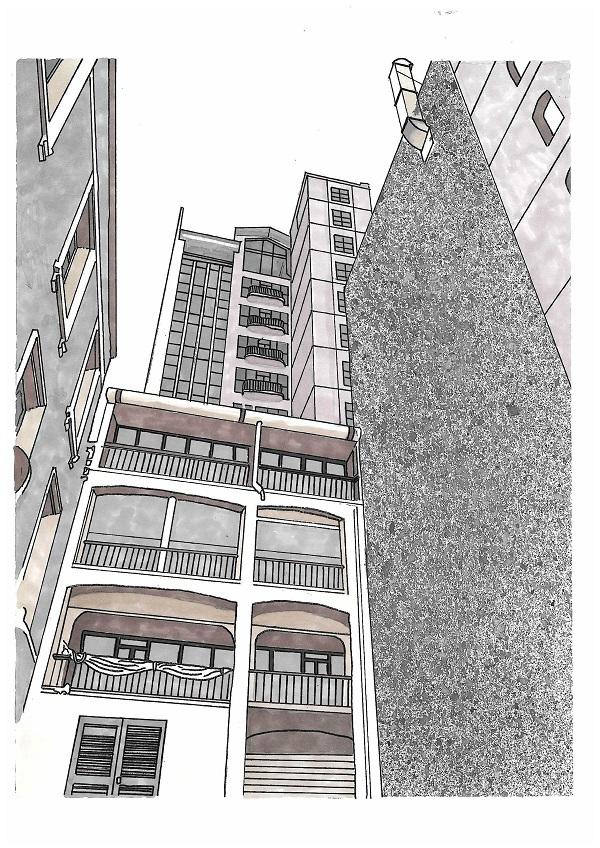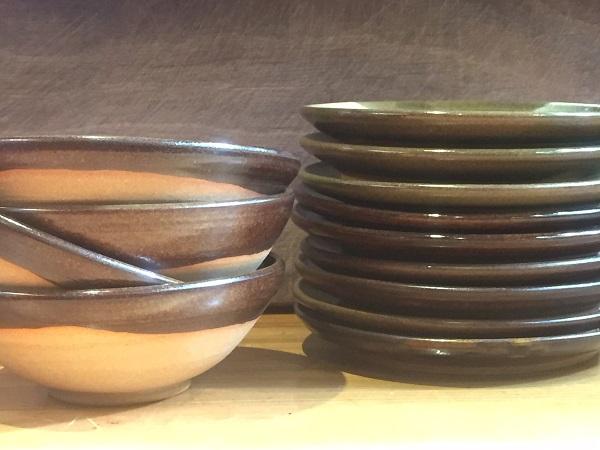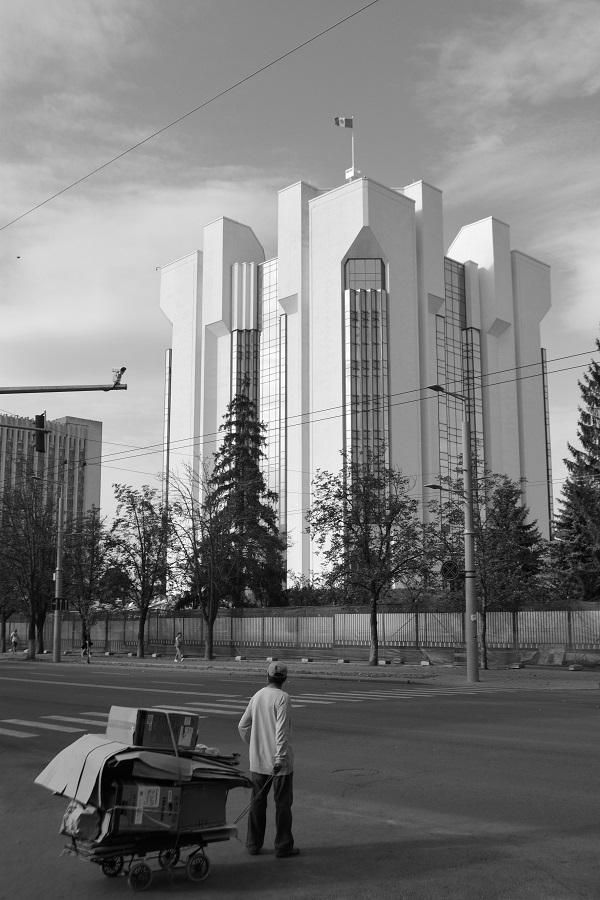 Opening Hours
Wednesday - Friday, 9.00am - 7.00pm
Saturday - 10.00am - 4.00pm
Sunday - 10.00am - 3.00pm
Description
Random Order presents works by four Wellington artists in four very different mediums.  Works include embroidered nudes, urban illustration, earthy ceramics and post-Soviet/Yugoslavian black and white photography.
Embroidered nudes: Sarah Stephen
The human form is powerful in its diversity.  Using needle and thread I celebrate the skin we live in - in all its shapes, ages and genders.  In this show I highlight the male and androgynous forms, both of which are underrepresented on gallery walls around the globe.
Urban illustration:  Tom Lawler
When not working behind several screens in a box, Tom Lawler will occasionally draw a thing.  Often more interested by perspectives that sit above street level rather than in it, Tom's illustrations draw from a childhood love of comic strip backdrops and a fascination with lines and contrast.
Earthy ceramics: Nicola Shuttleworth
As a Wellington based potter working from my studio in Island Bay my practice is about making functional ware to hold and to use.  I produce stacks, groups and sets using similar forms with warm, natural coloured glazes.  I work with New Zealand stoneware clay and mix my own glazes.  I value handmade objects and believe they should be part of our everyday life.
Post-Soviet/Yugoslavian black and white photography: Will Whiten
Will likes to capture images of people and places that suggest a multitude of stories to the viewer.  In this series, Will presents photos from countries that were once part of the USSR or Yugoslavia.
quirks and charming strangeness
Artist
Ursula Macfarlane & Niko Thomsen
Main Image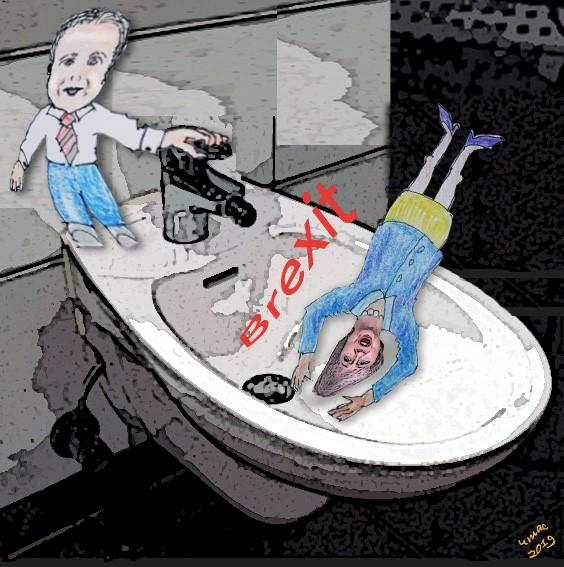 Gallery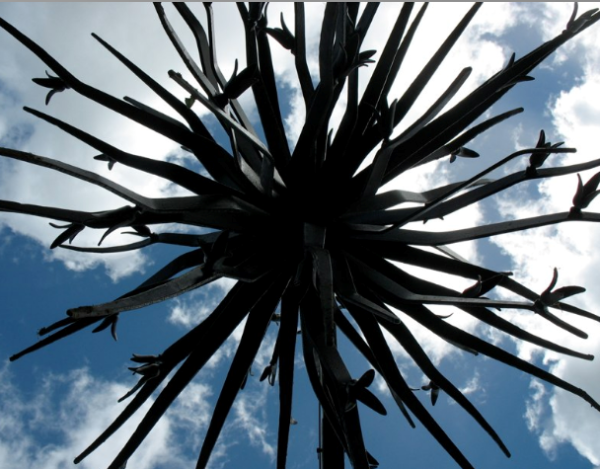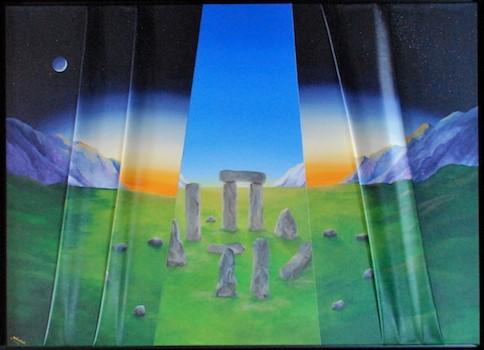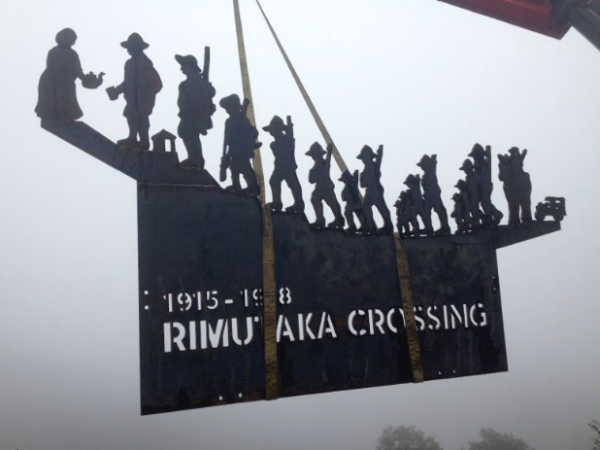 Opening Hours
Monday - Friday, 11.00am - 6.00pm
Saturday, 10.00am - 5.00pm
Sunday, 10.00am - 4.00pm
Description
Ursula has a head full of maths, stars, multi-layered visions and plenty of colourful witticisms which are then extruded as fun and quirky images both on canvas and in photography. One of her  appealing projects is "New Zealand On the Rocks", a series of painted images photographed  underwater, of some of New Zealand's outstanding landmarks. She has recently been experimenting with smaller drawings and cartoons.
Niko has a head full of old rubbish, oil and steel which then appears as furniture, thistles and  statues of people and cabbage trees. The lush vegetation, the wind and the sea, the spikiness of some plants, the deep forests, the mountains, inspires him to create objects which have been taken over by plants, as they would if someone or something would allow them.
They have brought this work from the Wairarapa to Wellington, for people to explore the extraordinary and zany, and to connect with like minds.
Contact:
Ursula MacFarlane: Email, Website, Facebook
revive - a breathe of new life
Main Image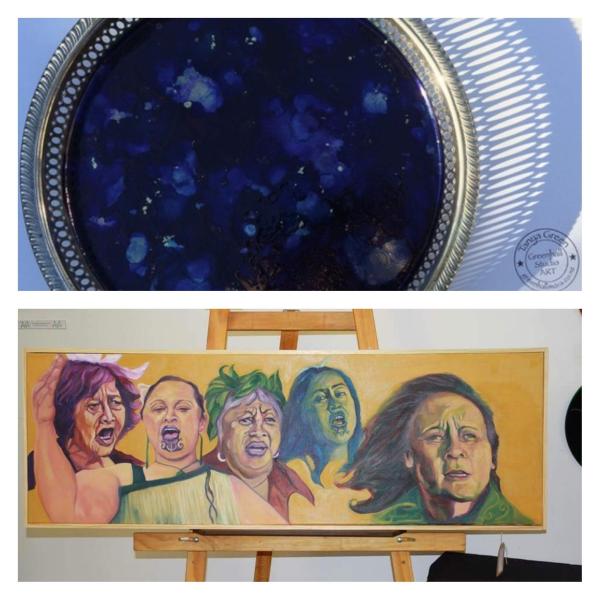 Gallery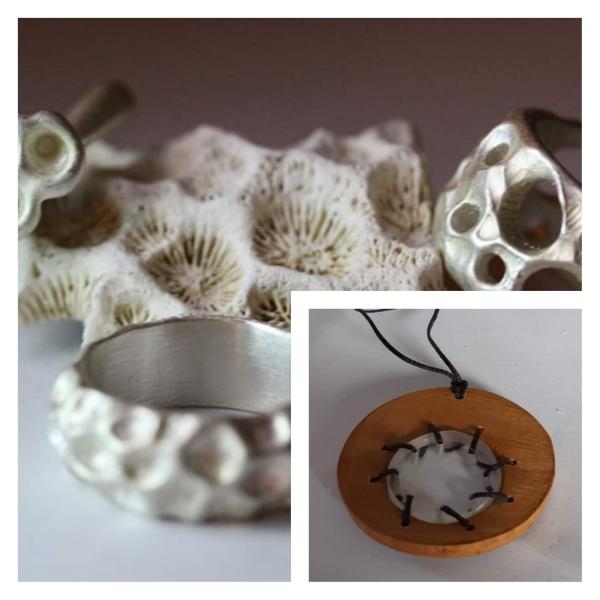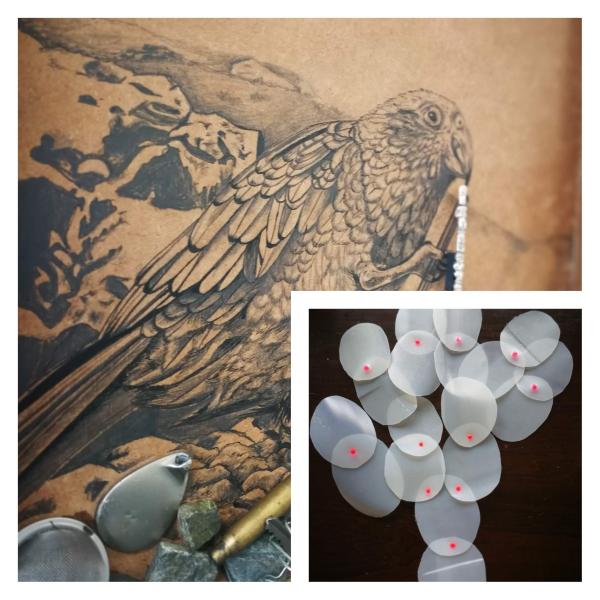 Opening Hours
Tuesday - Sunday, 10.00am - 7.00pm
Description
What does it mean to recycle?  Over the past few months AWA Artists let their imaginations take over and set themselves a challenge to reimagine their art and creative process to produce art works using recycled materials.  Each Artist was presented with an item to incorporate in an art piece while also developing other work along the theme…reimagine, reinvent and recycle.
This challenge has been both thought provoking and inspiring.  The basic concept of recycling suggests using what you already have or reusing old or found materials.  It also includes looking as an artist at the creative process in order to do no harm to the environment, or to use art to raise awareness of environmental issues, conservation and wildlife preservation.  This exhibition includes aspects of all of that. Albert Einstein said, "Logic will get you from A to B.  Imagination will take you everywhere."   Each artist has been on a journey that opened them up to a new way of seeing and creating.
AWA is a diverse group of Artists who live and work in Awakairangi, Upper Hutt.  The Artists collaborate to bring art exhibitions and creative projects to engage and enrich the local community.  The art mediums used are broad and include, painting, drawing, sculpture, ceramics, mixed media, hand crafted jewellery, printmaking, installation, photography, textiles and metal.  Each Artist brings their unique art style while also developing their art practice as individuals, interpreting landscape, portraiture, abstract and other representations of life, nature and the human experience.