Main Image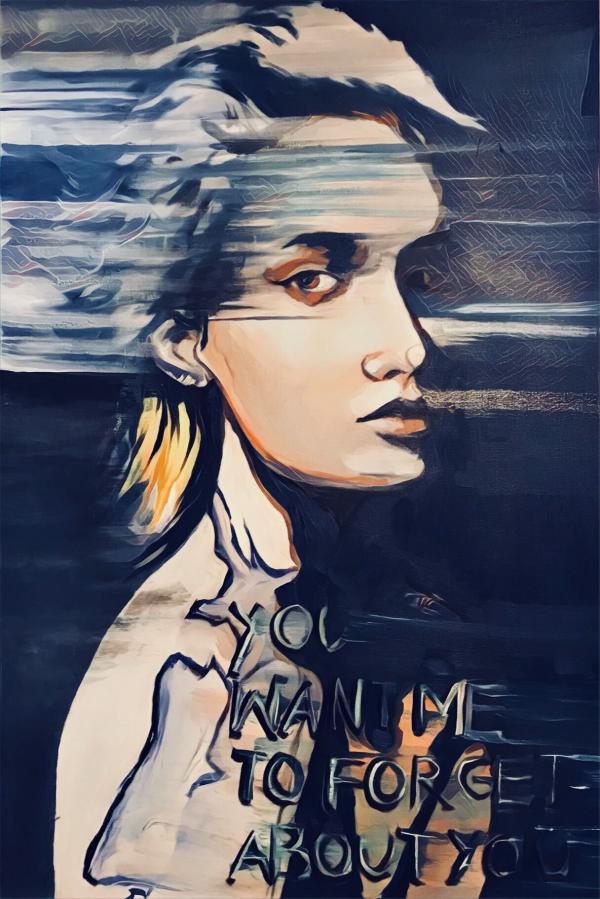 Gallery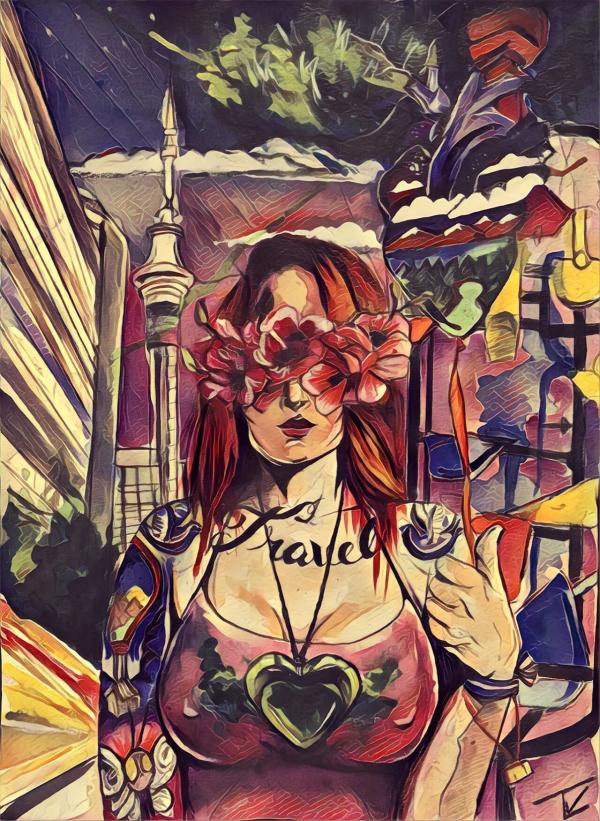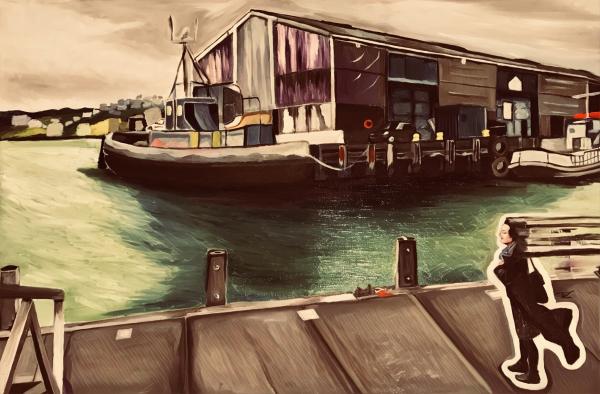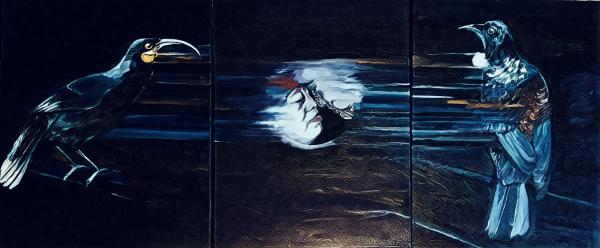 Opening Hours
Monday - Friday, 2.00pm - 8.00pm
Description
Teissi Aranda, is an argentinian plastic artist.
After a 10-year training in architecture, visual arts, and specialized in pictorial media and technologies, she proposes her first Solo exhibition, where she relates between challenging and dramatic palettes saturated of color, diverse stories of her travels.
Stories that invite the viewer to feel the energies and rebuild their own stories through those peculiar characters.  
We are a world full of travelers, where in each country, we can find similarities and differences, but after all we are the same essence.
Her work is a contemporary pop expressionism, typical of the illustration, where photographic approaches predominate, the use of the line and the stain as elements that build her images.
Artworks will be for sale, prints, and range in size from small paintings to larger canvas paintings.
Email: teissiaranda@icloud.com 
Phone: 022-046-1099
End Date
24 February 2019
all good things
Artist
Stephanie Hall, Michele Irving & Emma Robinson
Main Image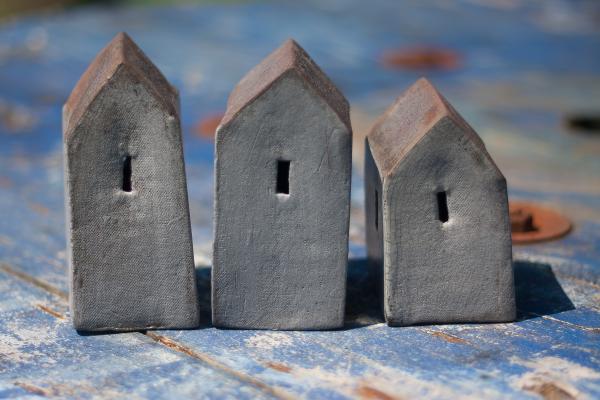 Gallery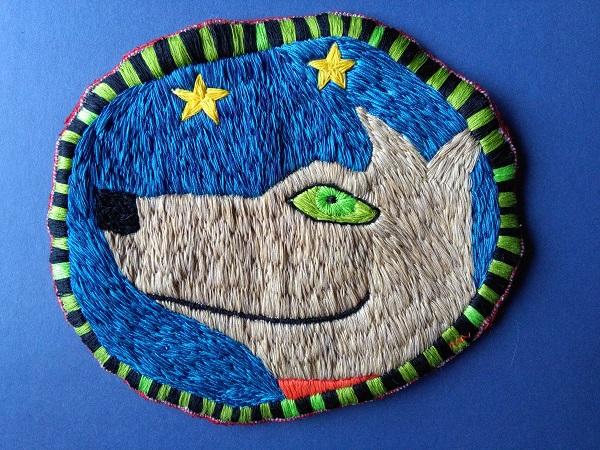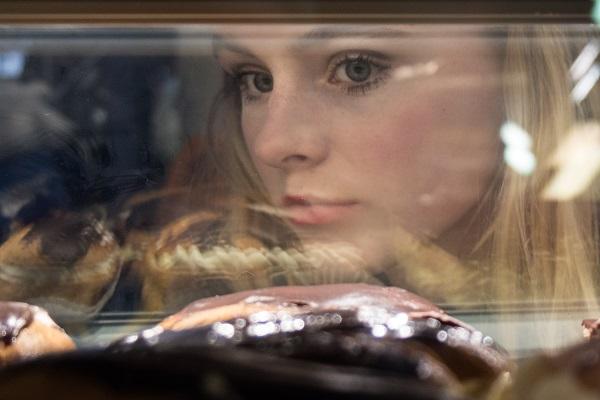 Opening Hours
Tuesday - Thursday, 10.00am - 6.00pm
Friday, 10.00am - 6.00pm
Saturday, 10.00am - 4.00pm
Sunday, 10.00am - 1.30pm
Description
A multi-media exhibition featuring ceramics, fabric animals, paper sculptures and photography by Stephanie Hall, Michele Irving and Emma Robinson.
Stephanie Hall is a potter and Lower Hutt resident. She will be showing her house and lighthouse raku fired ceramics. These houses appear abandoned, desolate and weather-beaten yet have an innate beauty
Michele Irving is well known to gallery patrons for her fabric animals, paper sculptures, cards and zines. Karori resident Michele's work is intricate and delightful.  New work includes a league of super galactic animal heroes in fabric and "All Good Dogs", a series of tiny good dog paper sculptures. Website
Emma Robinson is a writer and photographer living in Waitarere. Her photographs for this exhibition explore ideas of beauty – architectural and personal. Full size framed prints will be available. Emma also makes cards which feature images of NZ flora and fauna as well as toys exploring the natural world. Website  
For further info please contact:
Emma Robinson, emma@emmarobinson.co.nz  Tel: 021 117 6145
End Date
17 February 2019
memory of trees
Main Image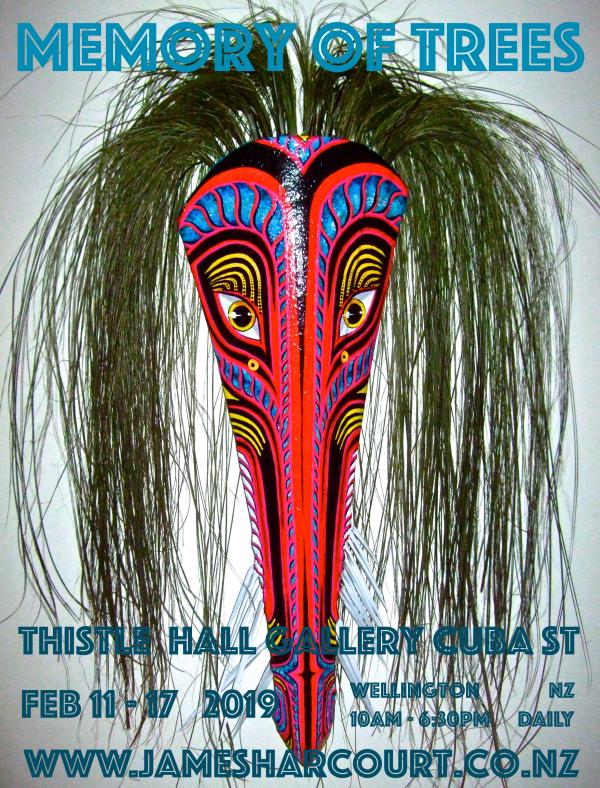 Gallery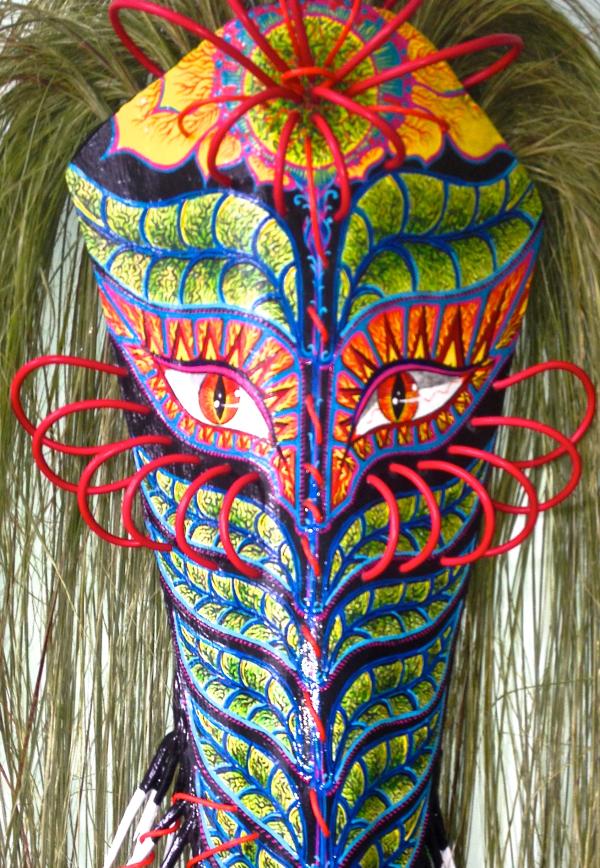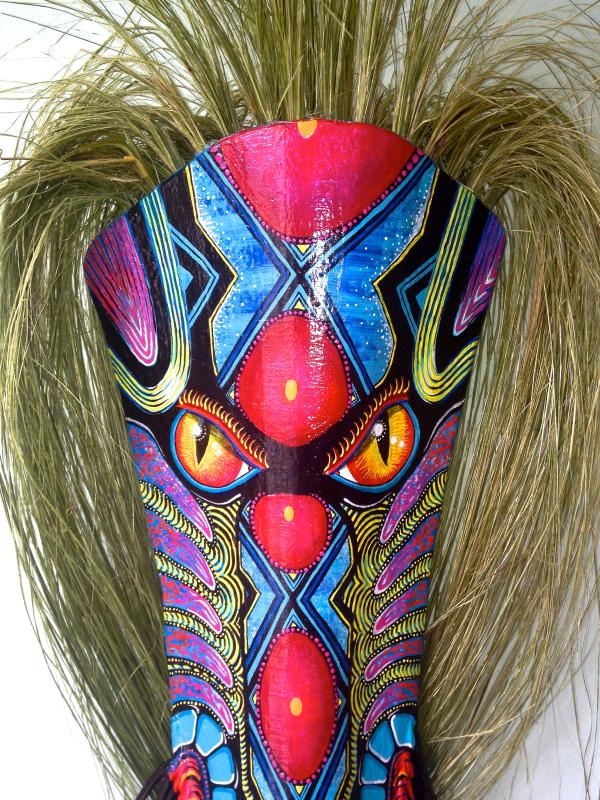 Opening Hours
Monday - Sunday, 10.00am - 6.30pm
Description
Masks have been here since the beginnings of our time so too has an innate knowledge that trees share our world and like us are living beings. I have combined masks and trees and created a cadre of characters connecting us with nature. We see a mask and look upon ourselves. The mask has the ability to suspend the viewer's sense of reality where questions arise. We might ask "Where do these creatures come from, how do they live, what does it see in me?" 

Venerated by people across the globe, trees have inspired and guided us. The 'Tree of Life' grows in almost every culture, is nurtured by shamans and druids, medicine women and angekok, tohunga and healer. 

These tree masks serve to remind us of the healing philosophies that enrich our lives and help us in sharing the world with all our diverse and valuable allies.

In Plants We Trust

Come and enjoy an exhibition opening that celebrates nature. Work is for sale. 
End Date
10 February 2019
paintings, prints and other works
Artist
Nancy McMillan, Joe Buchanan & Natasha McMillan
Main Image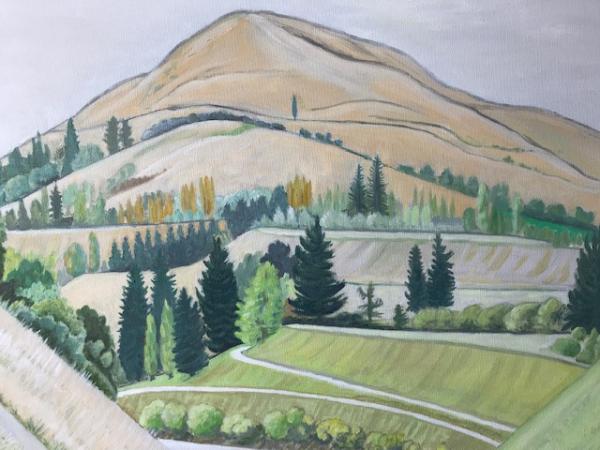 Gallery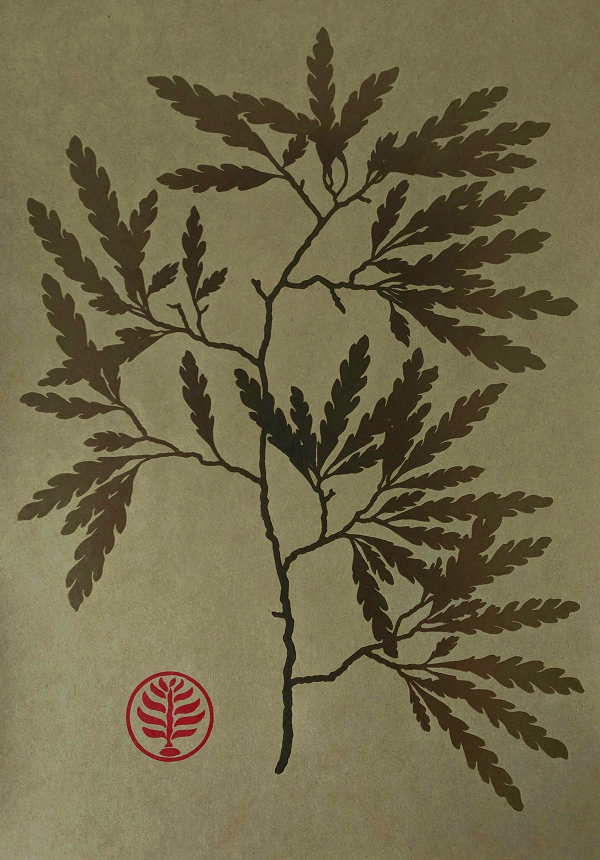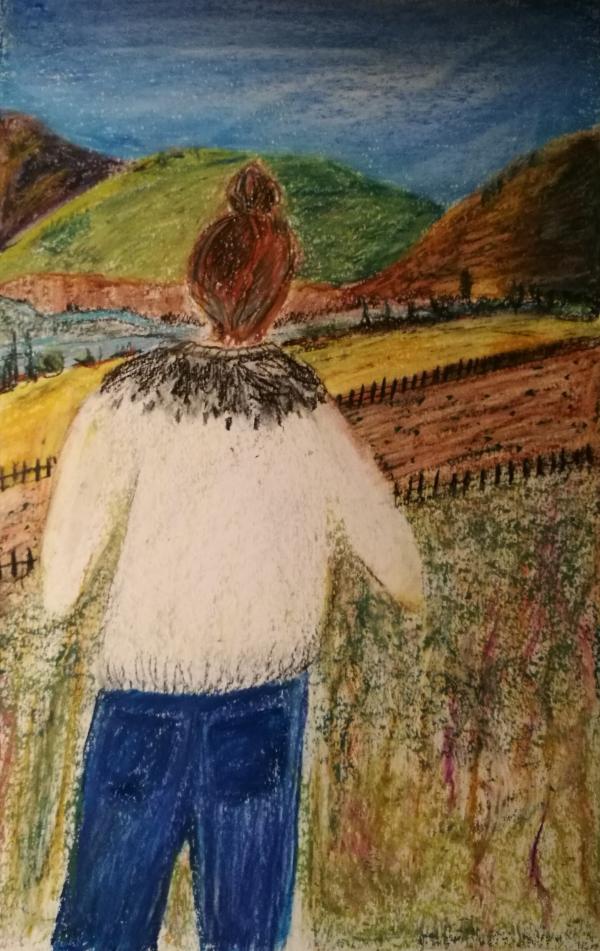 Opening Hours
Tuesday - Friday, 11.00am - 6.00pm
Saturday - Sunday, 10.00am - 4.00pm
Description
Nancy McMillan works mainly in pastels and oils, producing semi-abstract landscapes of South Island high country and portraits. She was selected for the Adam Portraiture Award 2016 and NZ exhibition tour. In 2008 she had a successful solo exhibition in the Christchurch Arts Centre and has also had work exhibited in the NZ Academy of Fine Arts.  Since moving to Wellington in 2013 she has been an active member of The Portrait Club which meets at Karori Arts and Crafts Centre.
Joe Buchanan produces letterpress and linocut prints as Diatom Press. Trained in marine biology, his subjects include seaweeds, native fish and poetry. He draws cuts and prints with a variety of presses on fine papers.
Natasha McMillan uses acrylic paint and pastels to convey evocative elements or to extract the essence of urban and rural landscapes, faces, figures or interiors. In her collage and photography, she enjoys capturing changes in texture, light and pattern.
inverlochy art school exhibition 2019
Main Image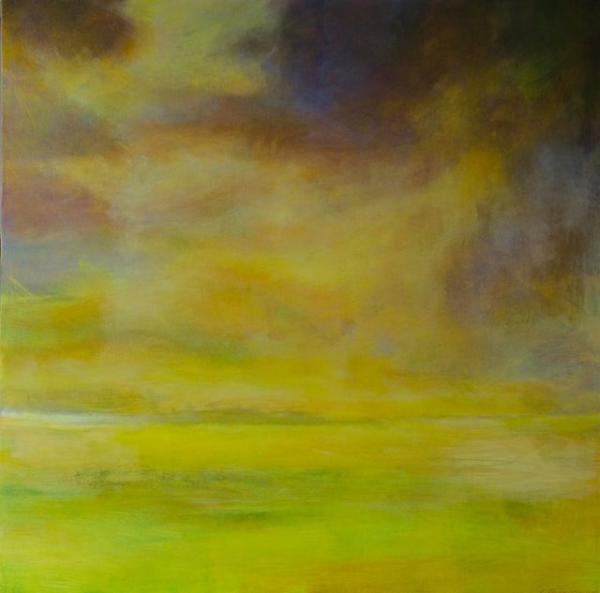 Gallery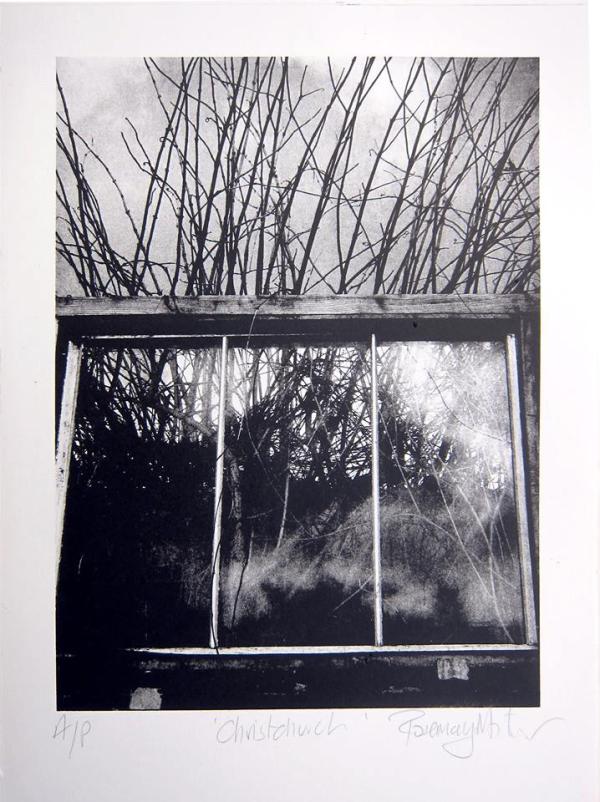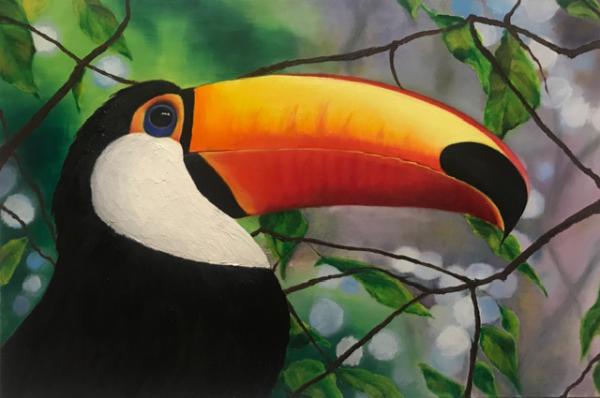 Opening Hours
Tuesday 29 January to Friday 1 February 2019, 10.00am to 4.00pm
Saturday 2 February, 10.00am - 6.00pm
Sunday 3 February 10.00am - 12 noon
Description
Welcome to the Inverlochy Art School annual exhibition where we celebrate our fabulous art family, held this year at Thistle Hall.
This is a wonderful opportunity to see work and celebrate all the fabulous creativity that has been a culmination of work by students and tutors at Inverlochy from 2018.
dilogical - two dimensional artwork that hints at a third dimension
Main Image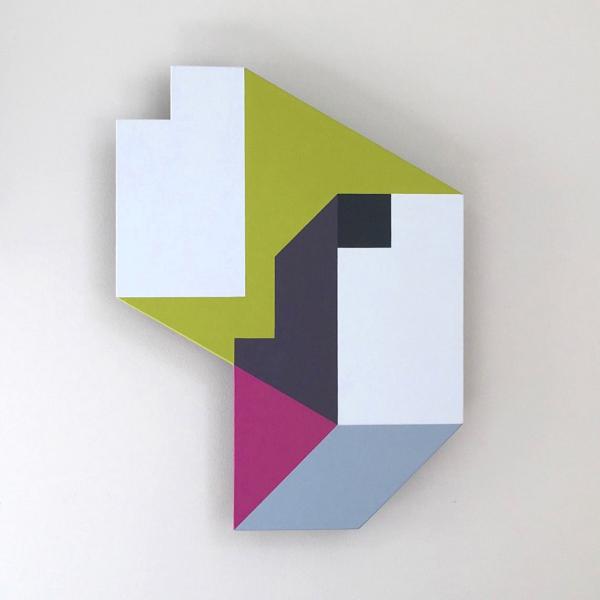 Gallery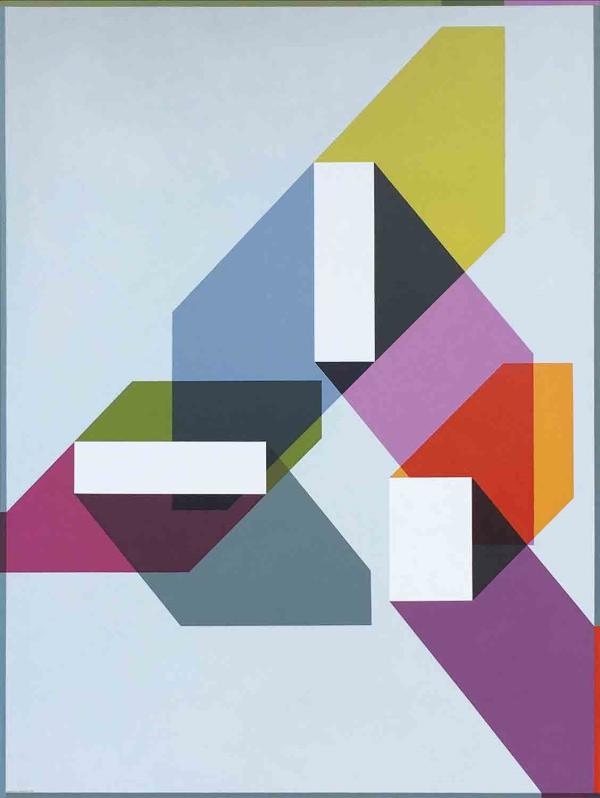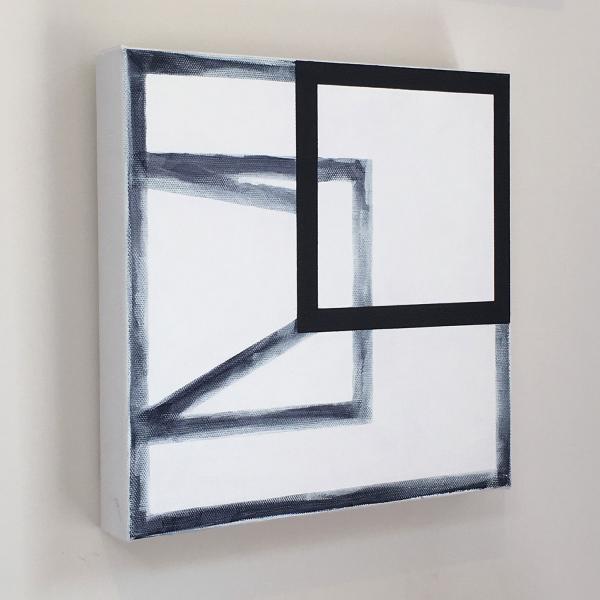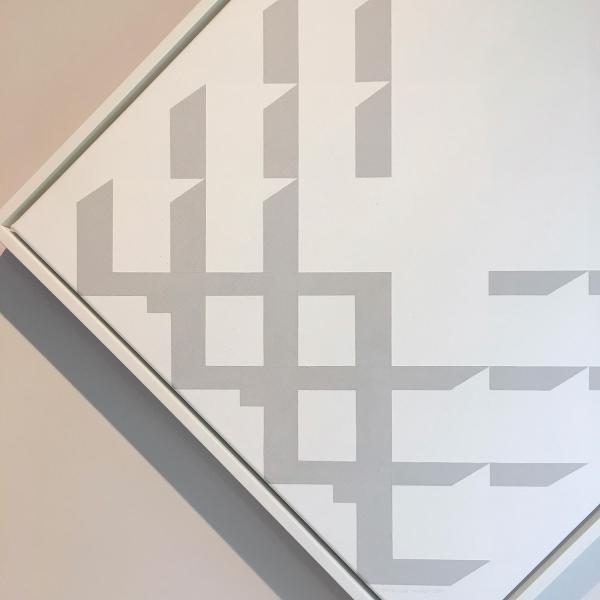 Opening Hours
Tuesday - Thursday, 11.00am - 6.00pm
Friday, 11.00am - 7.00pm
Saturday, 11.00am - 4.00pm
Sunday, 11.00am - 3.00pm
Description
Having originally trained and worked as an industrial designer, and from a family of architects, Amanda has a brain that thinks in three dimensions - it's in her genes and it influences her artwork. She likes to play with the viewer's perception of form even when working on a flat plane, using both real and suggested shadows to achieve this. Her work could be described as geometric abstraction, though she finds it hard to put a label on it. If you come to the exhibition she would love you to tell her how you would label it!
Artworks will be for sale, and range in size from small paintings and wall sculptures to larger canvas paintings.
photochop 7 - the art of the collage
Main Image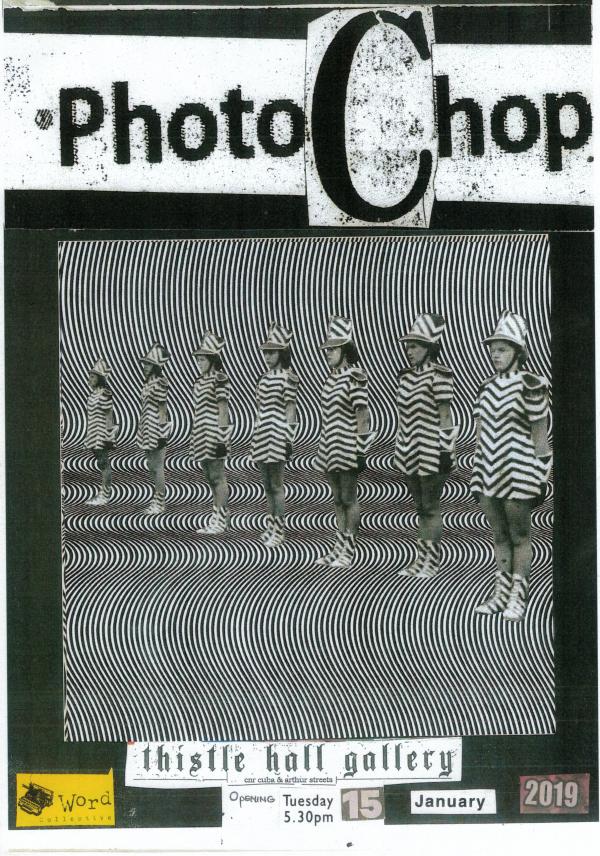 Opening Hours
Wednesday - Sunday, 10.00am - 6.00pm
Description
Come and make your own for free and take them home (from Wednesday).
End Date
23 December 2018
just good stuff
Artist
Various Wellington Makers
Main Image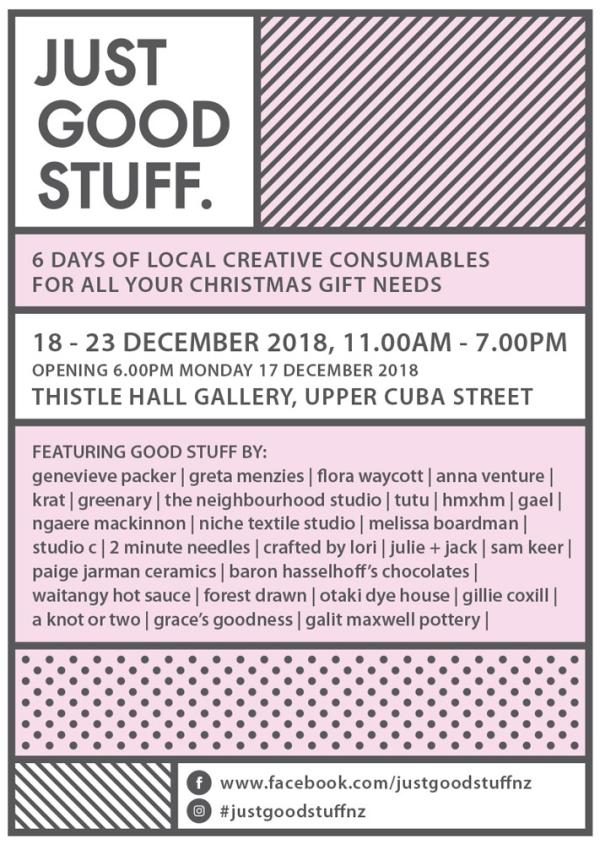 Gallery

Opening Hours
Tuesday 18 – Sunday 23 December 2018 | 11.00am - 7.00pm
Description
Just Good Stuff is back for 2018, featuring oodles of quality, locally made goodness from some of Wellington's most exciting makers.
Goodies start from just $5 and include:
ceramics, textiles, bags, pouches, jewellery, journals, xmas decorations, t-shirts, calendars, cushions, toys, hot sauces, candies, hand-made chocolates, natural skin care, wooden spoons, hats, cards, photographic and art prints, and so much more…  
JGS - including good stuff from:
genevieve packer | greta menzies | flora waycott | the neighbourhood studio | tutu | hmxhm | ngaere mackinnon | niche textile studio | melissa boardman | studio c | 2 minute needles | crafted by lori | baron hasselhoff's chocolates | waitangy hot sauce | sam keer | paige jarman ceramics | forest drawn | anna venture | julie + jack | otaki dye house | gillie coxill | a knot or two | galit maxwell pottery | gael | krat | grace's goodness | greenary |
Buy local, and direct from the makers – practically guilt-free!
End Date
15 December 2018
antimodernism
Artist
Out of Oblivion Productions
Main Image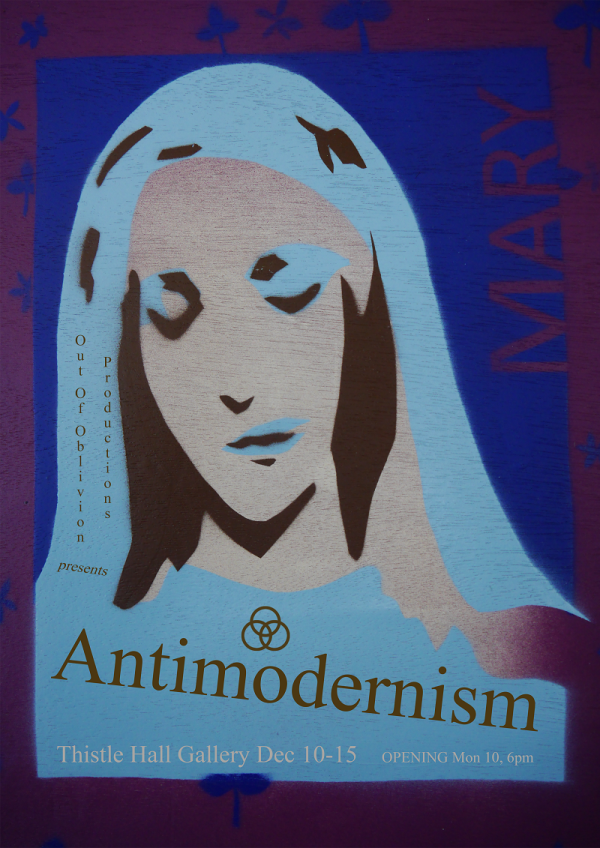 Main Image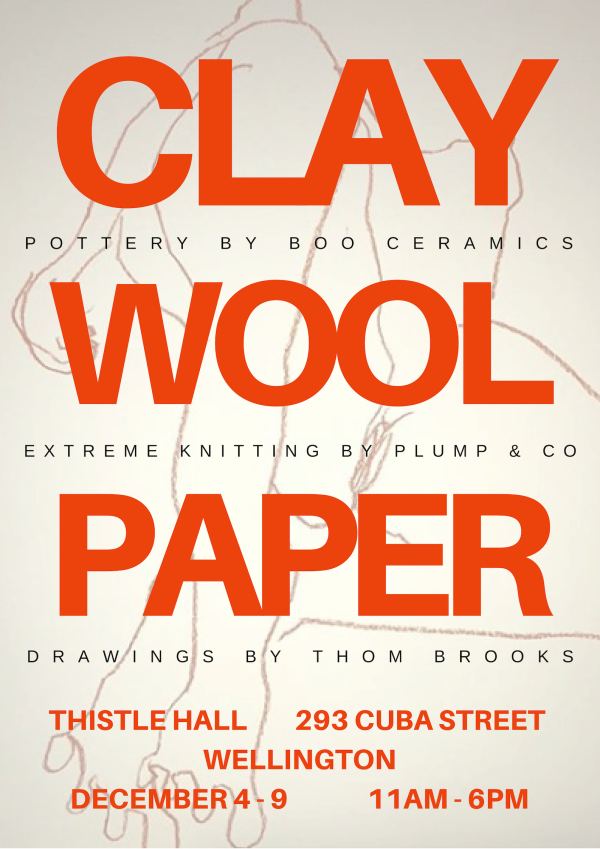 Gallery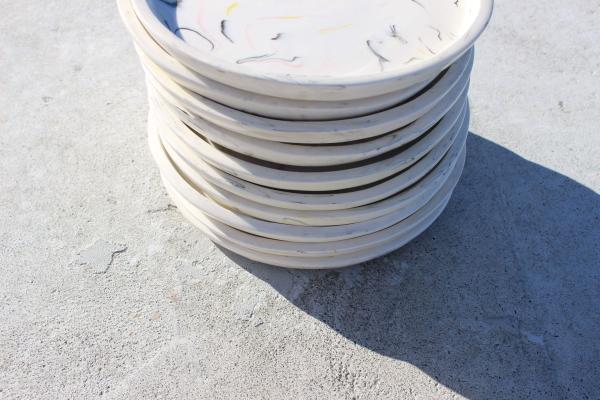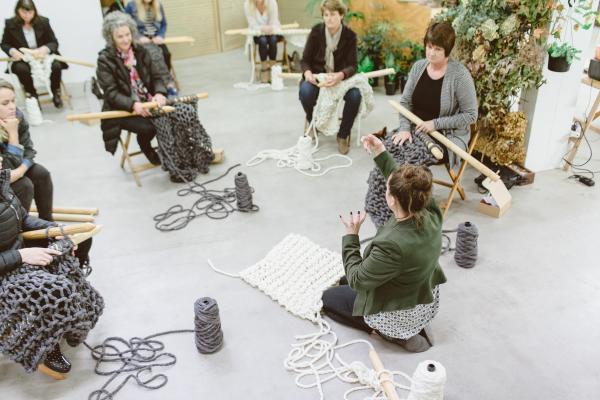 Opening Hours
11.00am - 6.00pm, Tuesday - Sunday
Description
An exhibition using three different natural materials all worked by hand into usable and beautiful pieces for your home.

Pottery by Boo Ceramics

Extreme knitting by Plump & Co

Drawings by Thom Brooks
landscapes we walk
Artist
Vinny Thompson, Ina Todd & Micheline Robinson
Main Image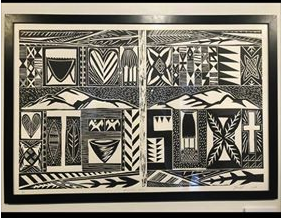 Gallery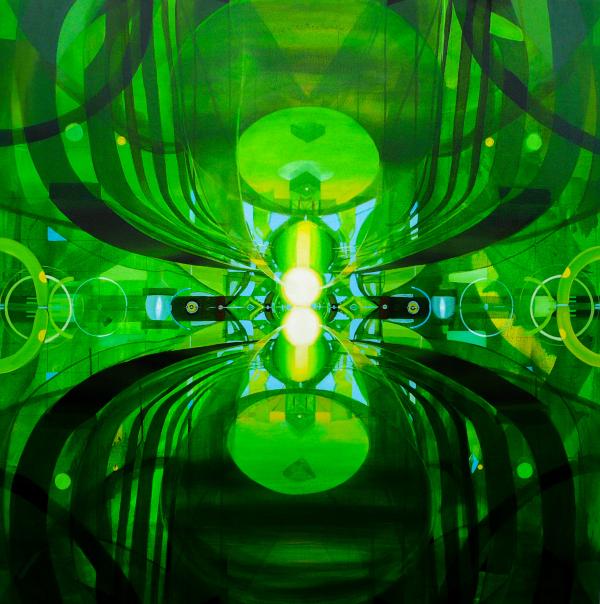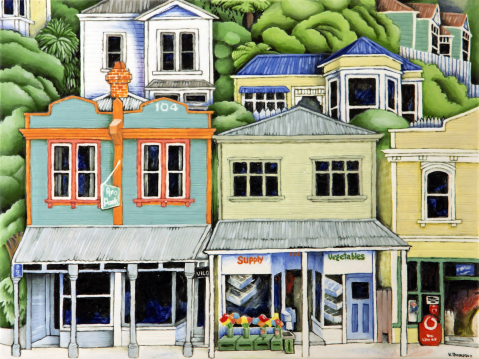 Opening Hours
Monday - from 12 noon
Tuesday – Saturday 10.00am – 6.00pm
Sunday 10.00am – 3.00pm
Description
Vinny Thompson, Ina Todd and Micheline Robinson are three women from different cultural heritage: Kiwi, Samoan and French-Canadian. In this exhibition, they draw from their natural life experiences that have impressed upon them and express natural world patterns through various mediums.
Ina Todd's Kaupapa is based on her Samoan culture and heritage from her mother and father which is based on family, faith, trust and respect. Her woodcuts are printed with black inks on paper and she explores acrylic paints on flax mats. By focusing on techniques and materials, she absorbs the tradition of remembrance art into daily practice. Merging her balanced, strong and striking graphic design skills with past tradition is important as an act of meditation and echoes back to memories and stories from her parents motherland - Samoa.

Vinny's clay sculptures and tiles are notable for their perfect finish and tactile nature and bear witness to great craftsmanship. She explores the concept of the Kiwi landscape in a nostalgic way with a focus on NZ's old heritage homes and surrounding wildlife and expresses her connection to the environment which contributes to her sense of belonging and identity. The works evoke responses from the viewer of places they grew up in, and the landscape they walked with its surrounding wildlife.

As one who has lived in many countries, nature has always been a place of solace and home for Micheline Robinson and her work continuously investigates how best to convey her sense of awe to the viewer. The Kaleidoscope pieces created for this exhibition fabricate an illusion from natural patterns to conjure the realms of our imagination. The results are deconstructed to the extent that meaning is shifted and possible interpretation by the viewer becomes multifaceted. The hand painted imperfect symmetry of the series also challenges the digital, a humour in an age of A.I. that echoes our own vulnerabilities. 

The exhibition demonstrates how three minds can interpret the world in three very different ways leaving the viewer with an enriched experience. The artists are hoping to induce reflection, engage a dialogue and encourage the viewer to think of what their cultural heritage and landscape means to them."
End Date
24 November 2018
cooks voyages - the true cost
Main Image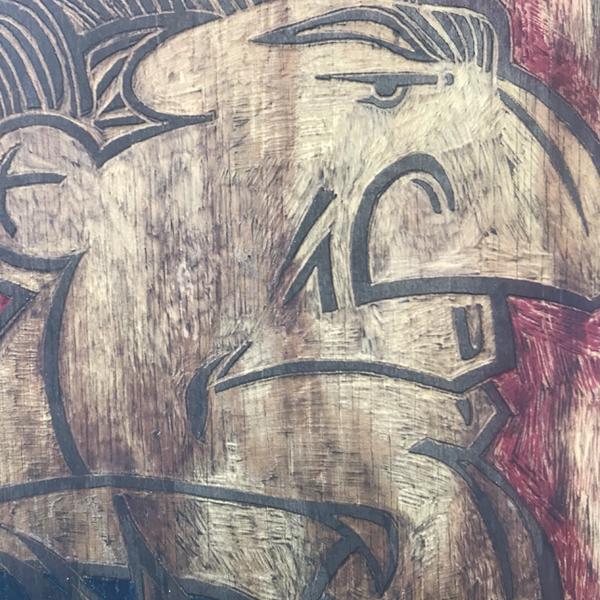 Gallery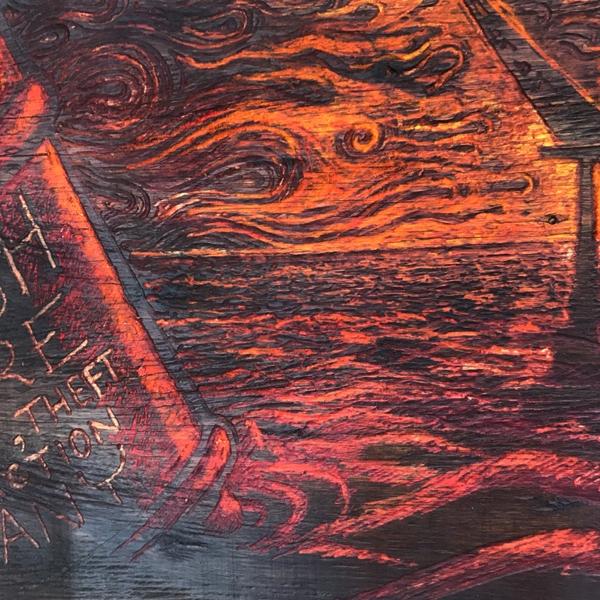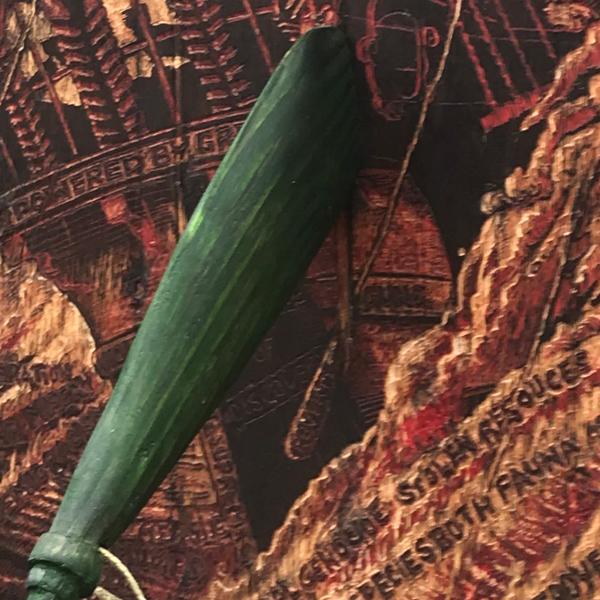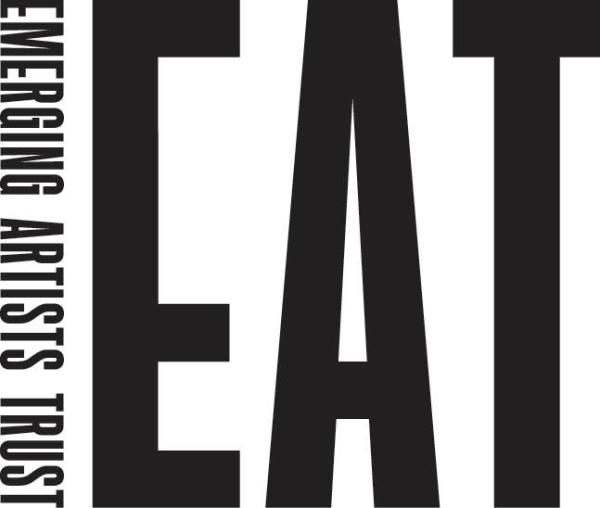 Opening Hours
Wā hāora: 10.00am - 2.00pm & 4.30pm - 7.00pm, Rāhina ki Rāmere (TUE – FRI)
Wā hāora: 10.00am - 1.30pm, Rāhoroi (SAT)
Description
He mea whakarite ngeenei mahi toi e te tirohanga Tangata Whenua, e te tirohanga Tangata Tiriti. He maataitanga ki ngaa aupeehitanga I rukea ki runga ki ngaa taangata o te Moana Nui a Kiwa, aa, noo James Cook e taami ana i a raatou.
He whakatumatuma whakaaro te tino kaupapa a eenei mahi. I hanga ngeenei mahinga toi me ngaa mea hangarua.
Kua tuwhera katoa teenei whakaaturanga ki ngaa taangata katoa.
Our exhibition is a collective of works, through the lens of Tangata Whenua & Tangata Tiriti . Each piece of work reflects the artist's impressions of the expense of James Cook's Voyages throughout the pacific.
The artists illustrate the subject matter in thought provoking and truthful street influenced works.

Juxtaposed to the ongoing human and environmental costs, this exhibit uses audio visual, low impact, repurposed and non toxic physical media.
The artists: Kauri Hawkins, Dale-Maree Morgan, Steve Hutt, Te Mahara Swanson-Hall and Chevron Te Whetumatarau Hassett
End Date
18 November 2018
Performance art week aotearoa
Artist
Various artists and performers
Main Image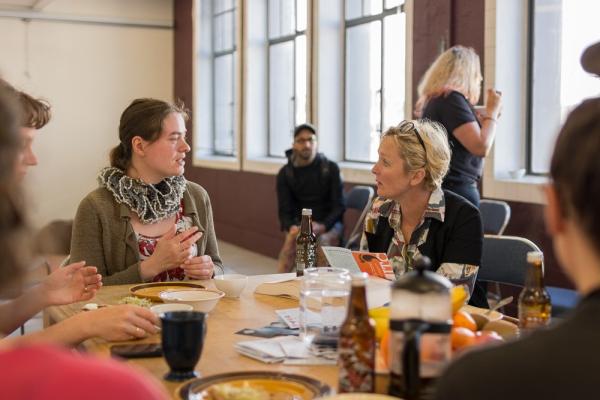 Gallery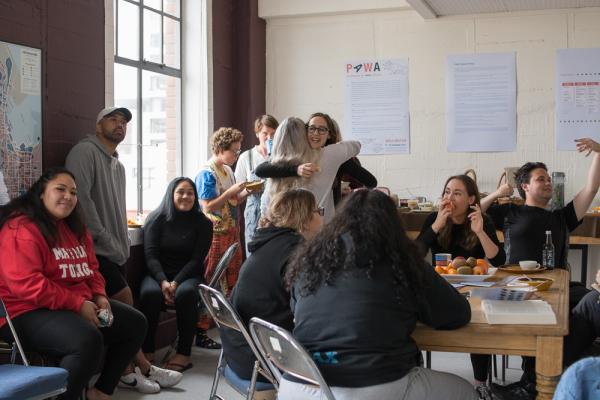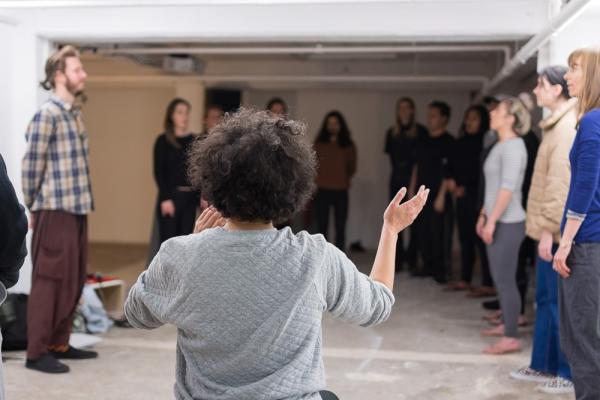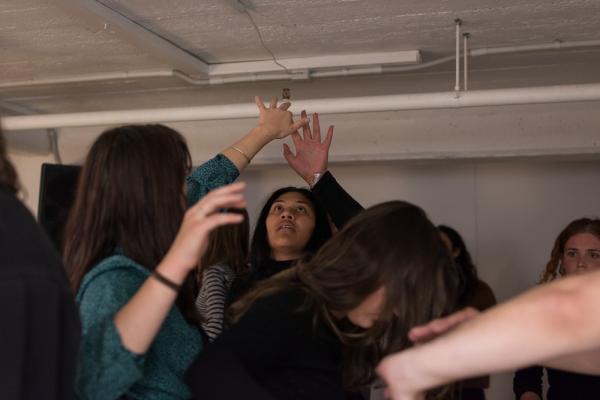 Opening Hours
15 - 18 October, 8.30am - 4.00pm
Description
Performance Art Week Aotearoa (PAWA) is a five-day festival in Wellington dedicated to performance art, 14th–18th November. Exhibitions, free breakfasts, workshops, discussions and performance art will be held daily at Play_station gallery and Thistle Hall. From Thursday 15th to Sunday 18th, 8.30am–4pm, Thistle Hall will host a exhibition curated by Istanbul Performance Art. It will hold an exhibition of videos and photographs of performance art, as well as durational performances, lunchtime discussions, and free breakfasts (8.30am–10.30am). For more information, as well as information on other PAWA events, see www.performanceartweekaotearoa.com . PAWA hopes to strengthen community engagement in performance art, providing both a platform for artists, and an avenue for those unfamiliar to participate, so please come along.
End Date
10 November 2018
wood & wool
Artist
Niche Textile Studio & The River
Main Image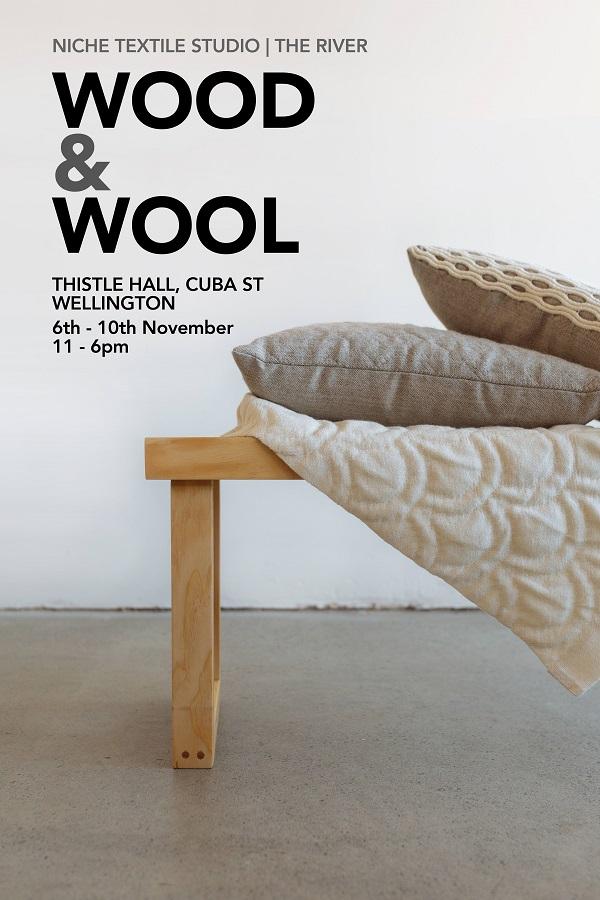 Gallery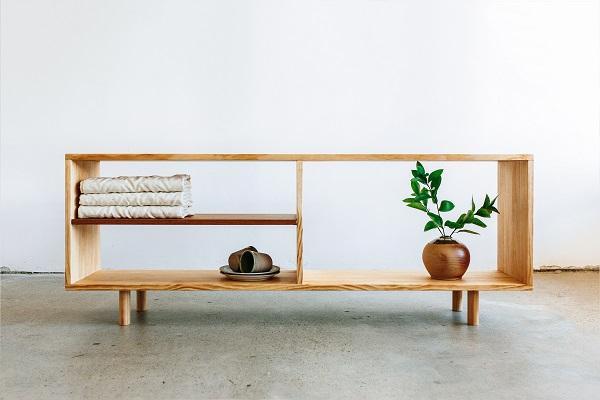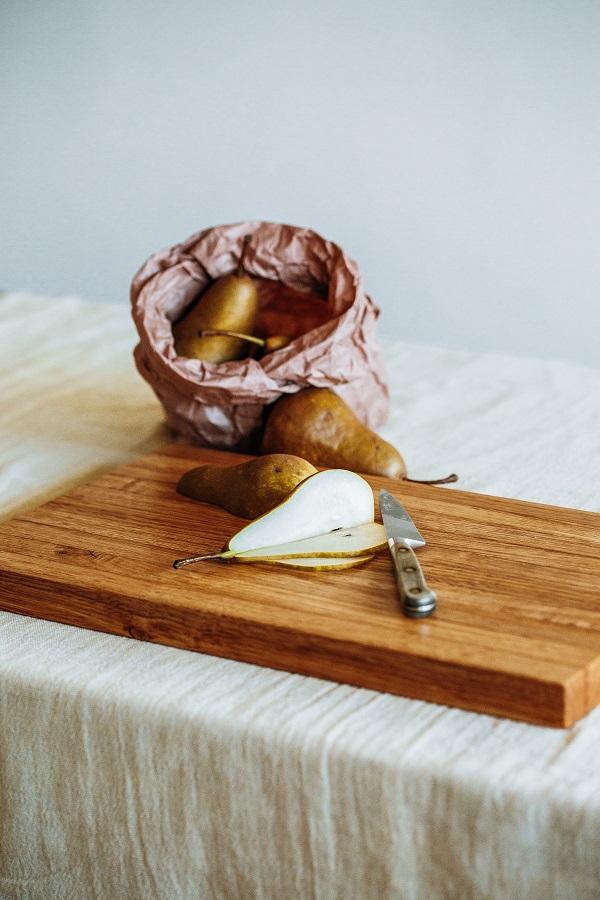 Description
Niche Textile Studio and The River come together for an exhibition celebrating our locally made pieces.
We are two Wellington based makers that are concerned with handcrafting quality objects. We share an appreciation of craft with our respective materials (wood and wool) and are interested in their complementary nature.
Both practices, design and make small runs and bespoke pieces to fully utilise locally sourced materials and avoid overproduction. Through this conscious design process we can remain nimble, experimental and engaged makers.
As small design practices we believe that strengthening connections and collaboration with local businesses, studios and community groups concerned with ethical and sustainable design enables the growth of a sustainable economy.
Niche Textile Studio - website
Niche Textile Studio - Instagram
Main Image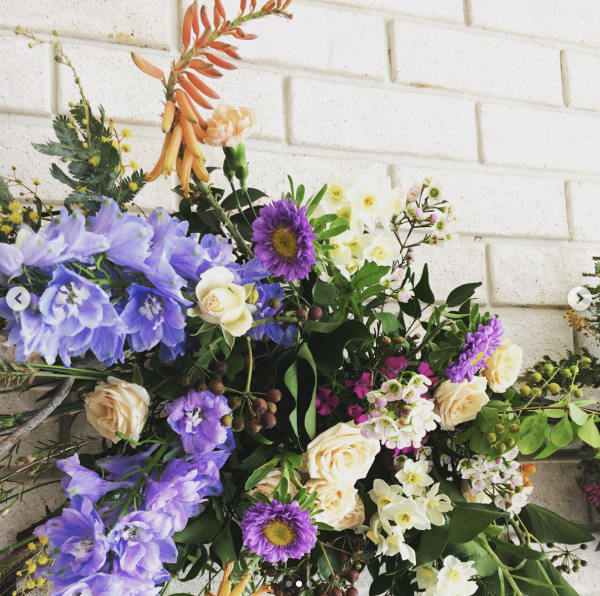 Gallery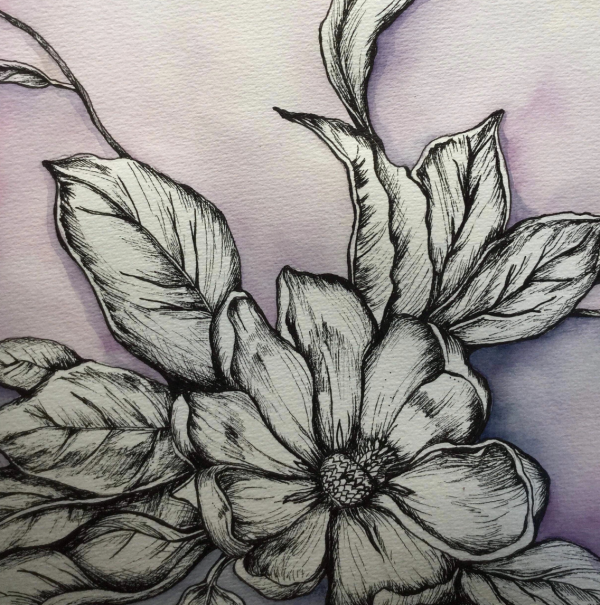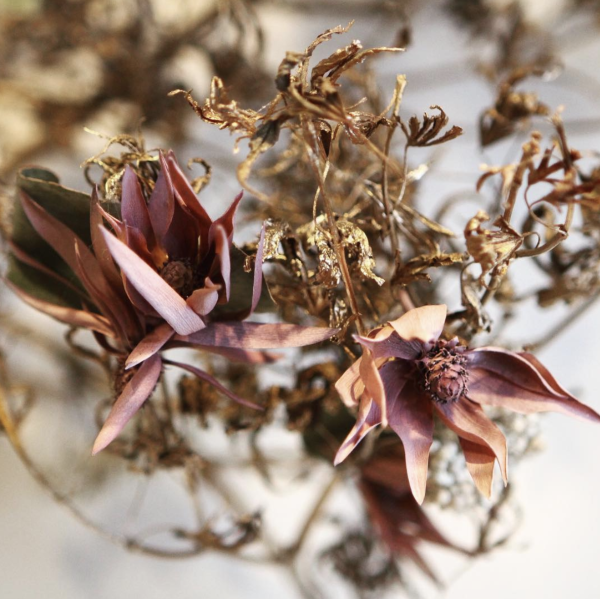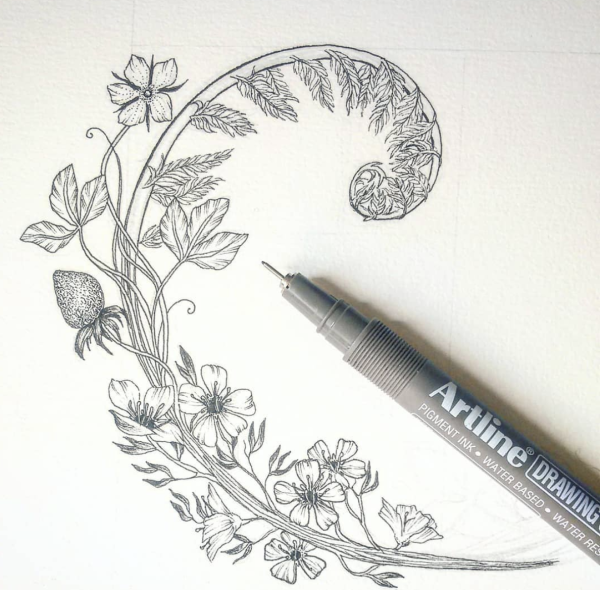 Opening Hours
Thursday 1st Nov: 10.00am - 6.00pm
Friday 2nd Nov: 10.00am - 9.00pm
Saturday 3rd Nov: 10.00am - 7.00pm
Sunday 4th Nov: 10.00am - 3.00pm
Description
Flora Botanica is an exhibition designed to celebrate the intricate nature of floral design, botanical art, lush indoor plants + creative workshops. The exhibition will showcase fresh and dried floral sculptures, watercolour, line art, oils on wood and flower fossils as hung pieces and unique kokedama plants. 
Flora Botanica will feature local artists Krystee Iris - Visual artist, Sarah Latchem - Visual Artist, Nat Foley - Florist, Anna Walraven - Florist from The Wild Flower, Annwyn Tobin - Florist from Floriade and Nikki Oates - Botanical stylist from Kokedamarama
The exhibition is open for all to attend, however our workshops are individually priced. 
Join us for our workshops:
Saturday 3rd November
KIDS FLOWER HALO WORKSHOP 10.00am - 11:30am ($35)
KOKEDAMA WORKSHOP 12 noon - 2.00pm ($70)
BOTANICAL WATERCOLOUR WORKSHOP 3.00pm - 6.00pm ($70) 

Sunday 4th November
FLOWER HALO WORKSHOP 10:15am - 12 noon ($55)
Main Image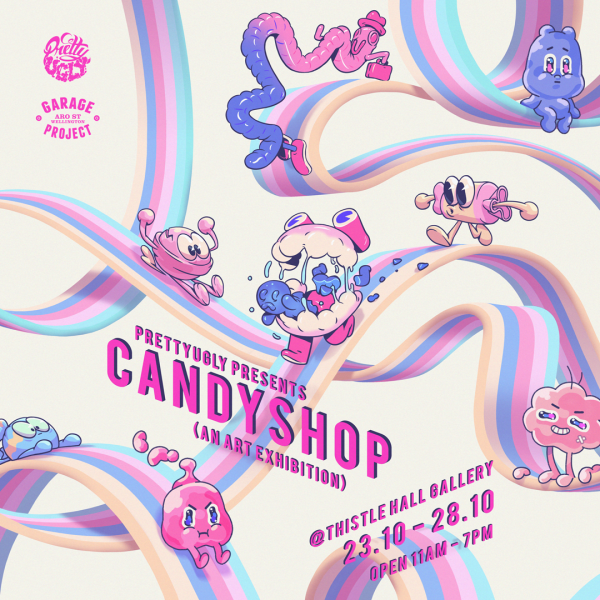 Gallery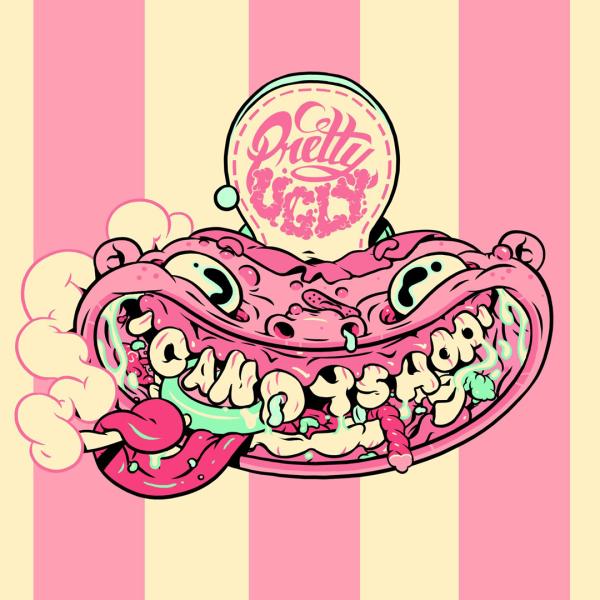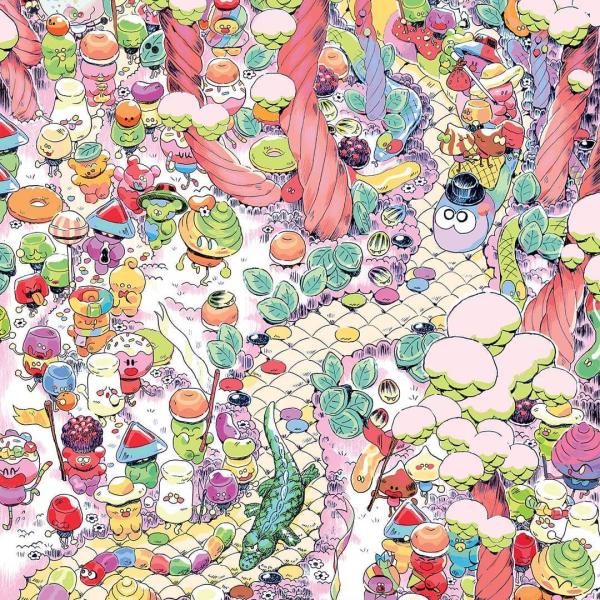 Opening Hours
11.00am - 7.00pm, Tuesday - Sunday
Description
PrettyUgly presents CANDYSHOP, a group gallery show full of pop-culture inspired eye candy by NZ artists.
Featuring art by: Aimee 'Tokenin' Cairns, Cory Mathis, Garry Buckley, Gina Kiel, Hana Chatani, Iain Anderson, Michael 'Malangeo' Kennedy, Nyssa Skorji, Otis Chamberlain, Scott Savage, Simon Kao, Sloane Kim, Stacey Robson, Stacy James Eyles, Tanya Marriott, Tom Robinson & T-Wei
Sponsored by Garage Project!
Main Image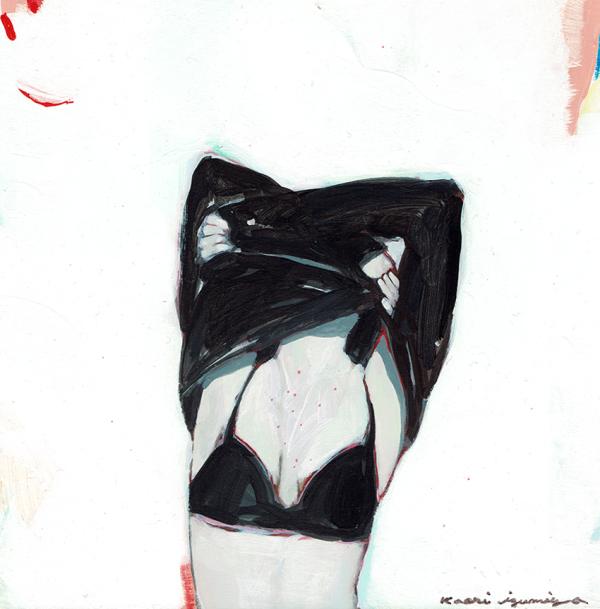 Gallery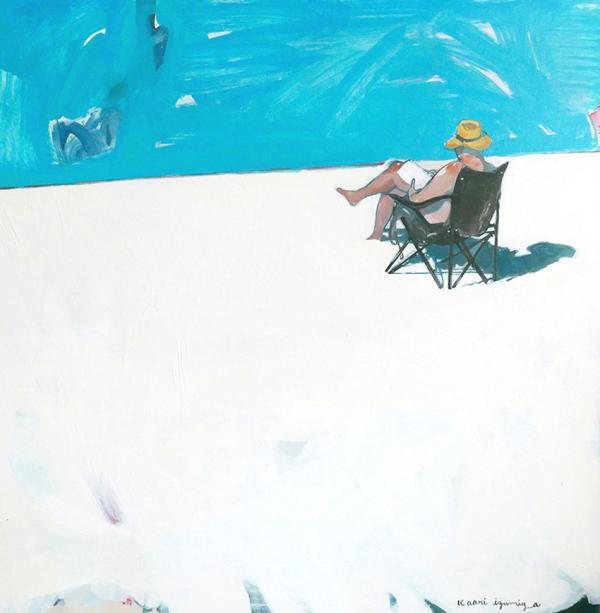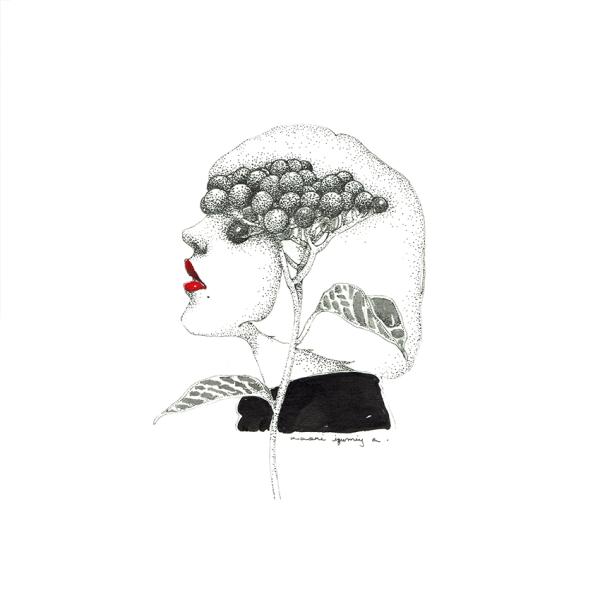 Opening Hours
Mon 3pm - 6pm; Tue - Thurs 10am - 6pm; Fri, Sat 10am - 7pm; Sun 10am - 4pm
Description
Kaori (1983, Japan) is an artist who works mainly with painting and drawing.
Always fascinated by the representation of the female form and mind, she takes her inspiration in the ordinary life around her to find and portray the extraordinary.
Since she moved to New-Zealand in 2016, she has been profoundly inspired by the culture, the nature and, above all, the people in her everyday. She is now excited to share her artwork with the community and humbly hopes to give back some of the inspiration she received from the people of Wellington.
Kaori principally uses acrylics and inks to create her art. After studying oil painting and graduating from the Tokyo University of Arts, she had multiple solo and group exhibitions in Tokyo and is also a regular seller at Art markets. Kaori has also been painting backgrounds for Japanese animation.
email : k.izumiya@gmail.com
web : http://www.kaoriizumiya.com/ 
Instagram :@kaori_izumiya_art
Music From Her
Artist
New Zealand School of Music - Te Kōkī
Main Image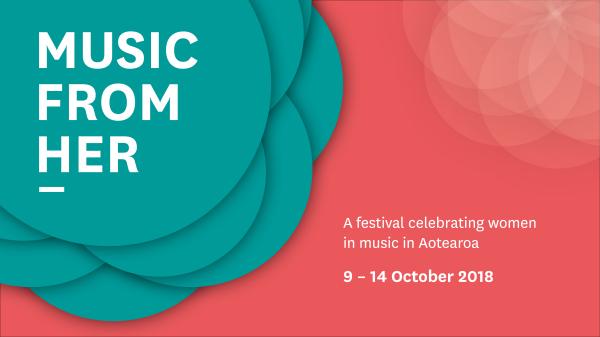 Gallery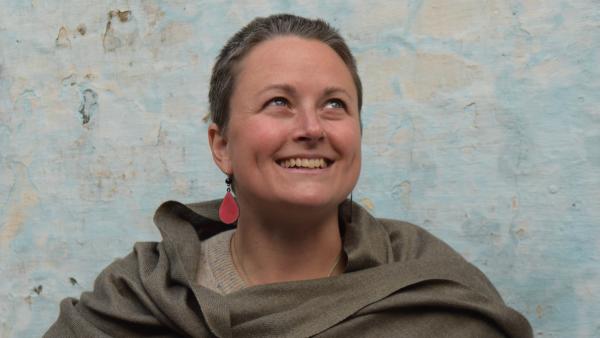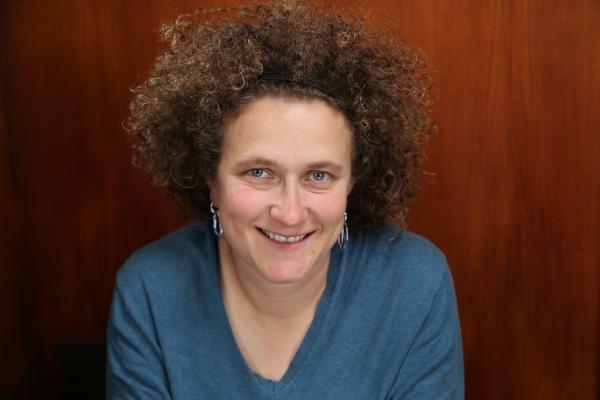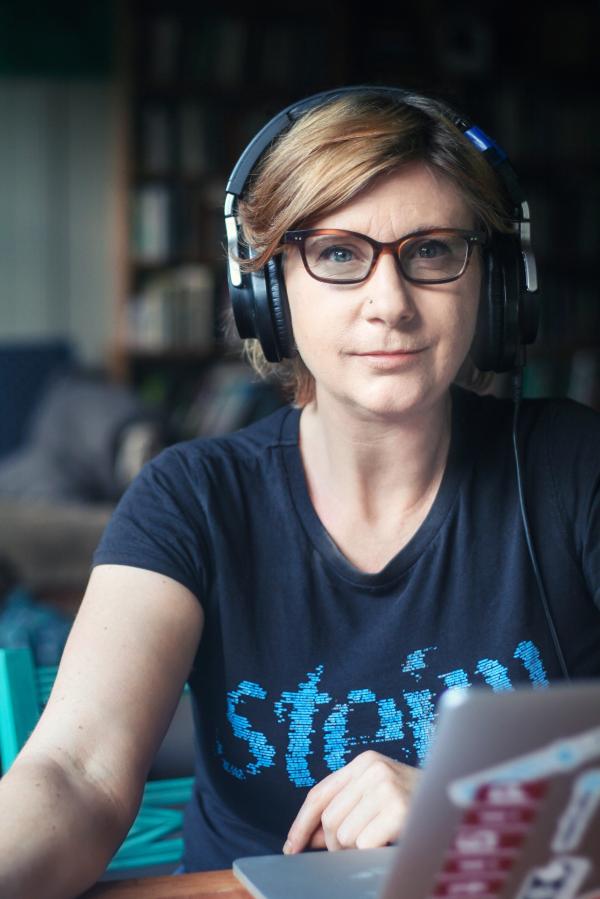 Description
The New Zealand School of Music - Te Kōkī, is pleased to present 'Music From Her' to celebrate, support and encourage diverse voices of women working in music in New Zealand, in the year of the 125th anniversary of women's suffrage in New Zealand.
In this exhibition, six female sound artists from New Zealand and abroad will showcase their compositions and installations at the Thistle Hall Gallery from 9 – 14 October.
Featuring:
Antonia Barnett-McIntosh – current Composer in Residence at the New Zealand School of Music
Emi Pogoni – curator of Works for Loudspeakers
Amy Jean Barnett – postgraduate student at the Bauhaus-Universität Weimar
Flo Wilson - 2017/2018 Toi Pōneke/ Te Kōkī Sound Art Residency recipient
Sasha Leitman – Sound Artist and PhD candidate at Victoria University's School of Engineering
Rebekah Wilson - co-founder of Source Elements (Chicago)
Proudly supported by the Ministry for Women's Suffrage 125 Community Fund
Main Image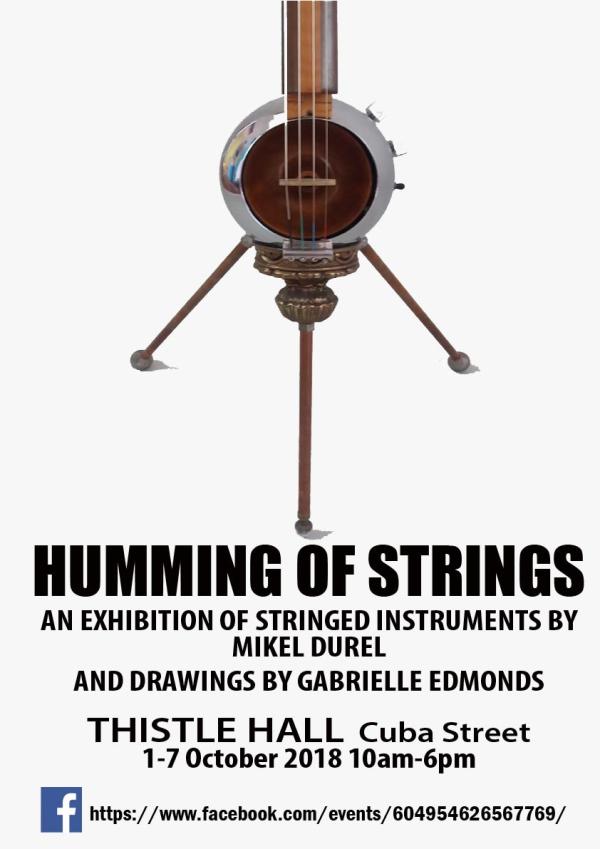 Gallery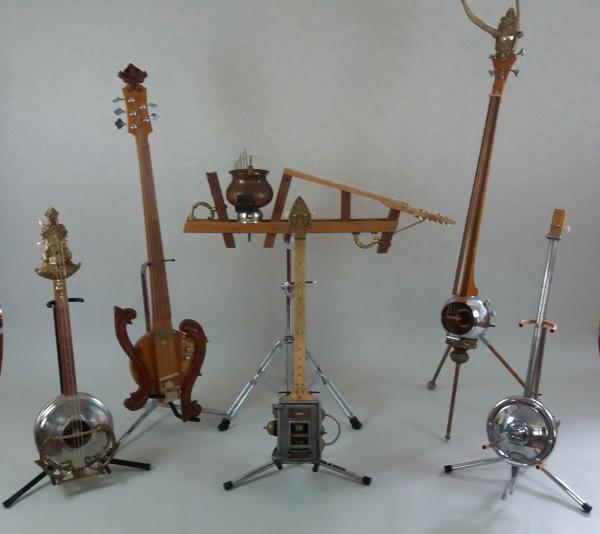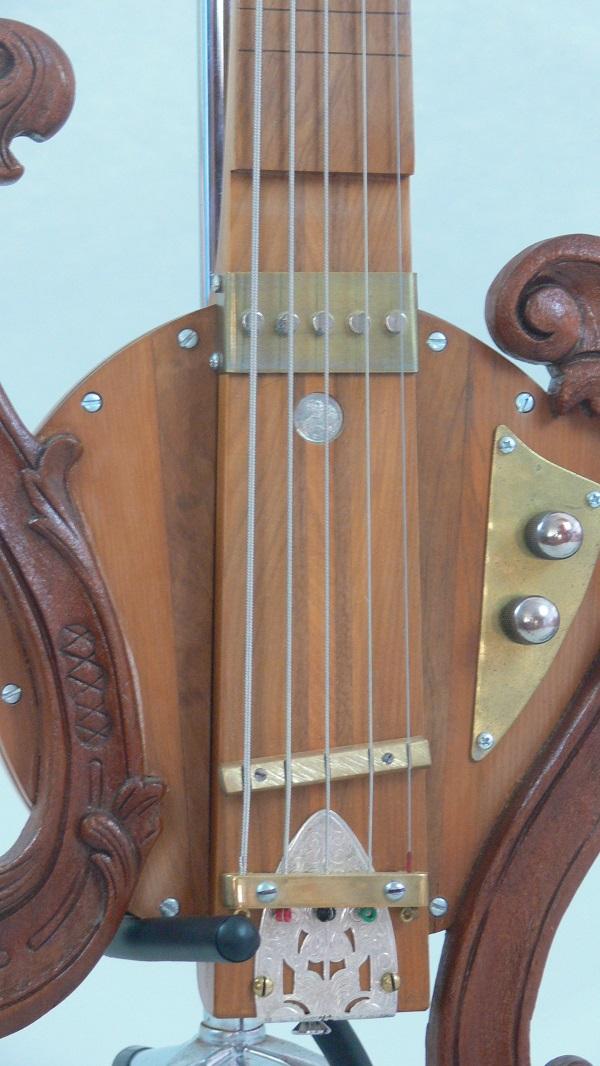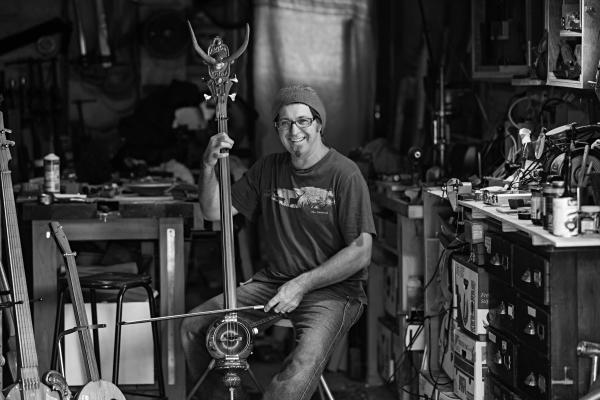 Opening Hours
Monday - Sunday, 10:00am - 6:00pm
Description
Stringed guitars, 3 years in the making.
Since 2015 I have ventured into the making of stringed instruments. One of my first instrumental experiments was a single string called a Diddly Bow, inspired by the Jack White. I quickly followed in the footsteps of the 1 string and went on to make these stringed musical instruments from 1 to 7 strings, each instrument having its own set of problem solving processes and creative developments. All of these instruments are made from found objects, re-purposed antiques and custom made components. I thoroughly enjoy working in this way, as each instrument is a unique and individual sculpture on its own.
Over the next 18 months I will continue to make more instruments, it is my goal to make a 10 stringed music instrument. My aim is to create an electric stringed ensemble called "10 Guitars and the Interactive Monster "
This exhibition is my half waypoint and is part of promoting my bigger goal. This body of sculptural instruments showcases all the works I have made to date, some are experiments and some have a more specific purpose, all are electric and rather eccentric works of art in their own way.
Included in the exhibition will be a number of large drawings by my partner Gabrielle Edmonds. These drawings are a response to the instruments and adds another visual element to the show.
Space Studio and Gallery Whanganui
Start Date
25 September -
End Date
30 September 2018
trifling affairs
Artist
Zoe Knighton & Roger Key
Main Image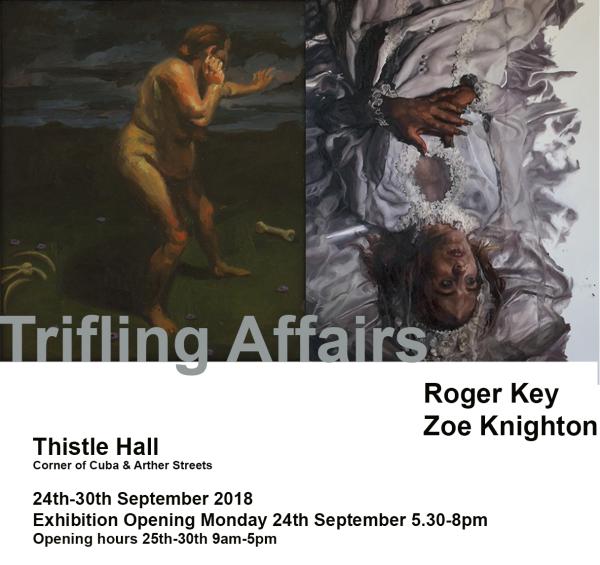 Gallery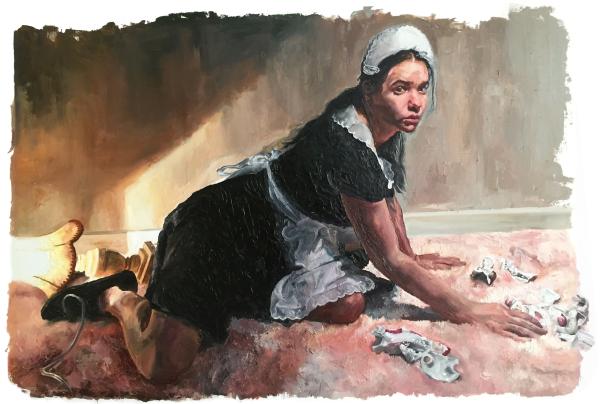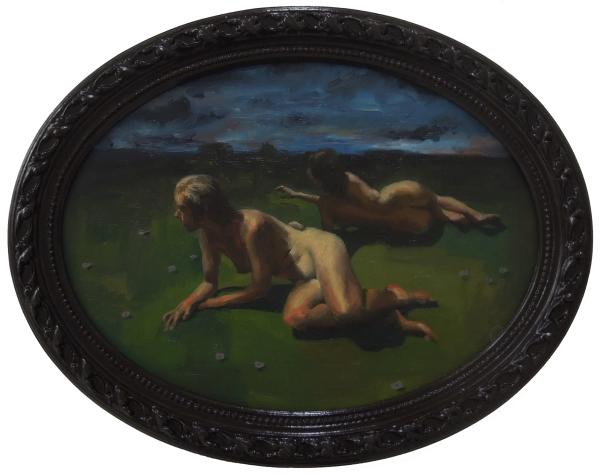 Opening Hours
Tuesday 25 - Sunday 30, 9.00am-5.00pm
Description
Our exhibition plays with the conflict between the realm of accepted society and the battle with our own unique personalities that stretch beyond these confines. The artworks pry into the concept of group dynamics and the individual, to assumptions about reality and how the lone soul is woven into a culture of societal expectations.
In his work Roger Key enjoys playing with the complexities of human existence. "My work tends to posses a dark underbelly and absurdity, which for me is reflective of daily life. Ultimately it comes down to the individual trying to navigate their way through it all and make some sort of sense of it."
Zoe Knighton's work juxtaposes the mundane with the unexpected, focusing attention on the façade or the performance of roles individuals play. A reminder that we seldom experience the genuine, instead inhabiting a constructed reality which obscures the truth.
Roger Key and Zoe Knighton are both Wellington based artists and will be making art onsite during the exhibition week. 
For more information: