Archives
End Date
30 September 2017
kia ora te reo māori
Artist
Ka tū Te Wiki o te Reo Māori a te 11-17 Mahuru
Main Image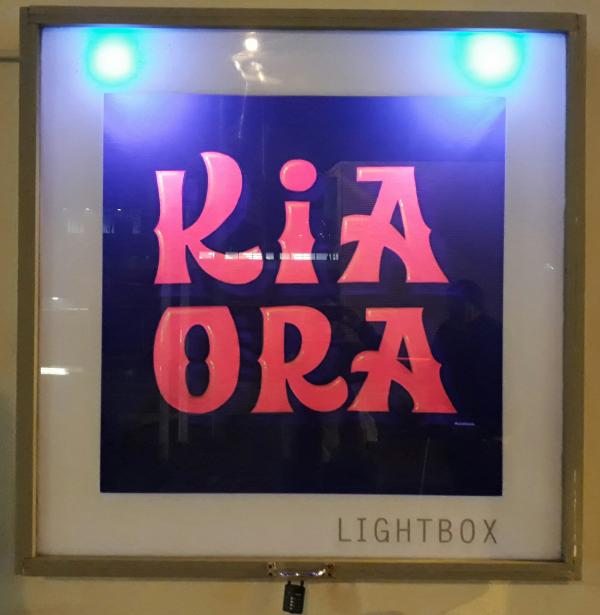 gloom / brooklyn park - woodblock series
Main Image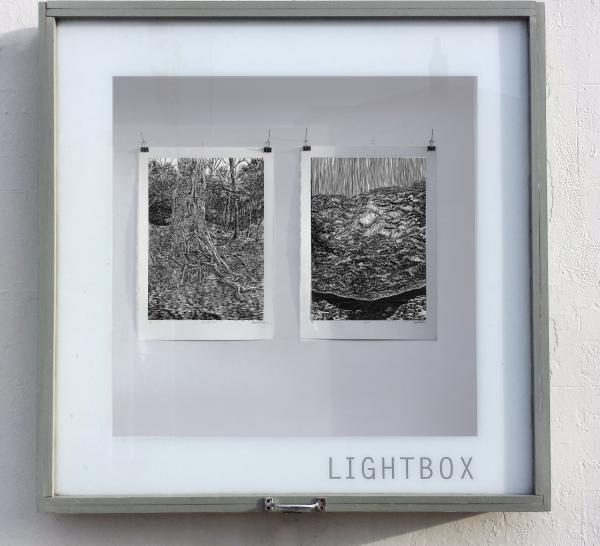 Gallery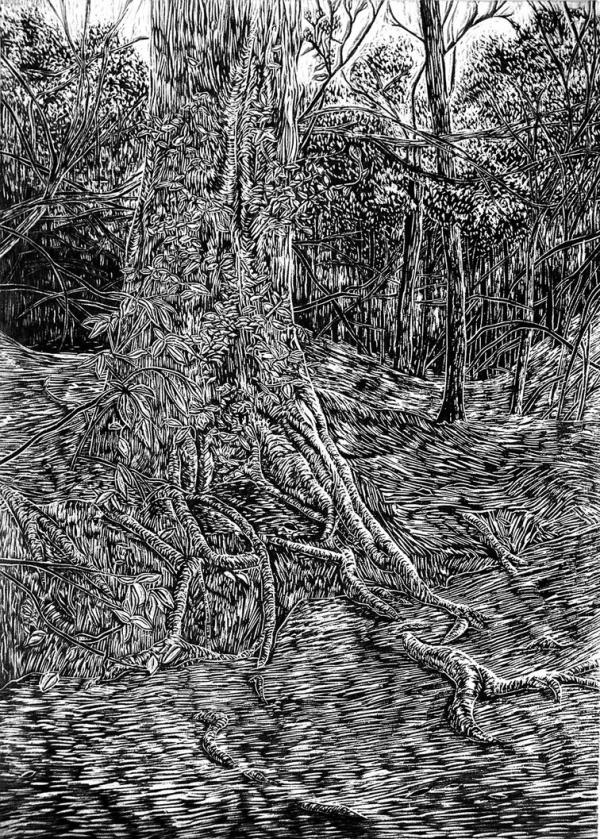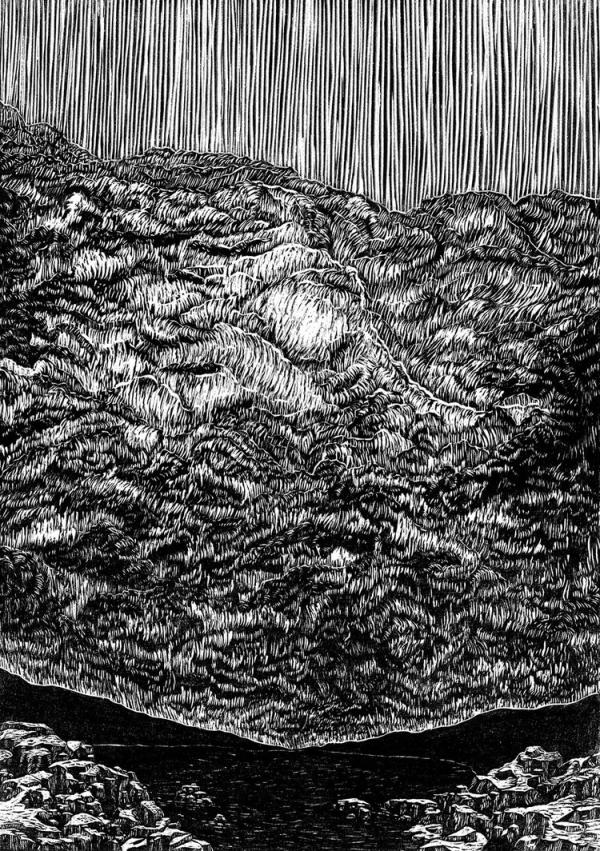 Body
My name is Anna Lundh, I am a Wellington-based artist & teacher.
In painting, a single brush-stroke can direct an audience through a work, and I believe print-making is no different. I seek to express movement and rhythm through my mark making and carving techniques and emphasizing the contrast between carved and bare wood through targeted ink application.
When I create new works I will often seek inspiration from structures found in nature. In my practice it is important that I capture 'the essence' of a structure or landscape, and through a wide variety of foundational resources (drawing and photography) I can abstract the core feeling of these natural forms in my art.
I have a range of works available for viewing on my website: https://www.annalundh.net
Questions, comments, and sale inquiries are welcome through my contact section!
Main Image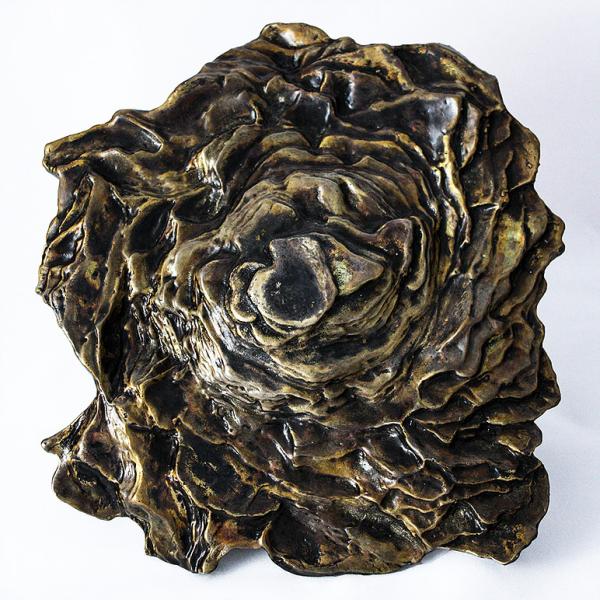 Body
My work is an exploration of materials. Discovering how far a medium can go is inspiring in itself, as it's possible to discover how far I can go with each piece. I like to create work that isn't always clearly one thing or another. I have always found it interesting to create forms that cause the viewer to ask how it was achieved.
I am primarily inspired by everyday things outside, such as an eroded river bank or the movement of water receding after a downpour. I currently bring these inspirations into my work using the 'Lost Wax' casting method. My work often starts as an experiment in wax to bring movement to life. I create abstract forms by rapidly cooling wax in water or by melting it down with various tools. Pieces can then be cast in different mediums which each have their own characteristics and qualities.
Main Image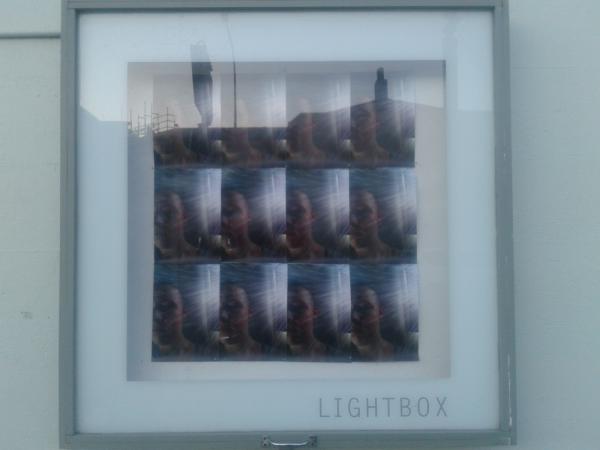 Body
Kurk Harrick is a young Wellington artist. 
100 Days Project - Beauty in Pieces
Artist
Johannes Mueller-Welschof
Main Image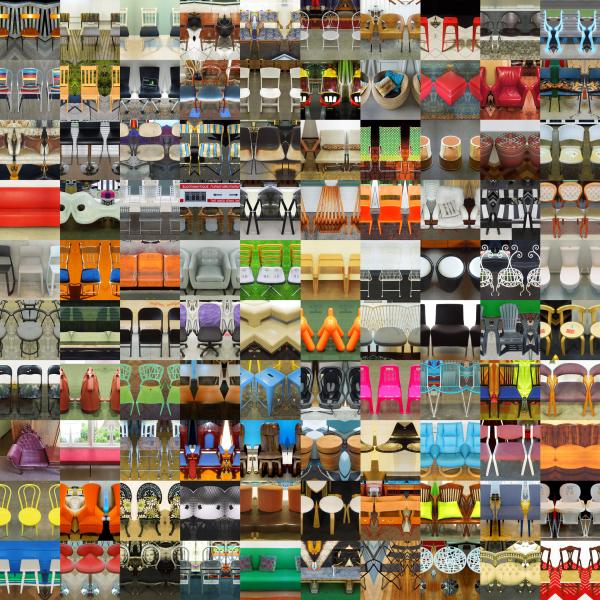 Gallery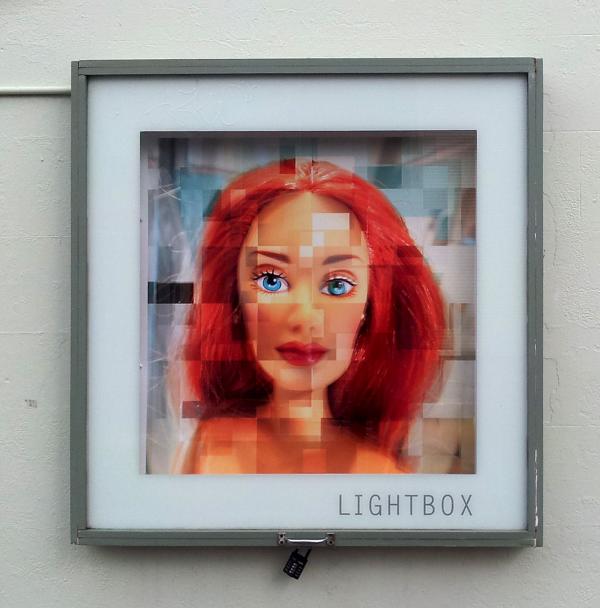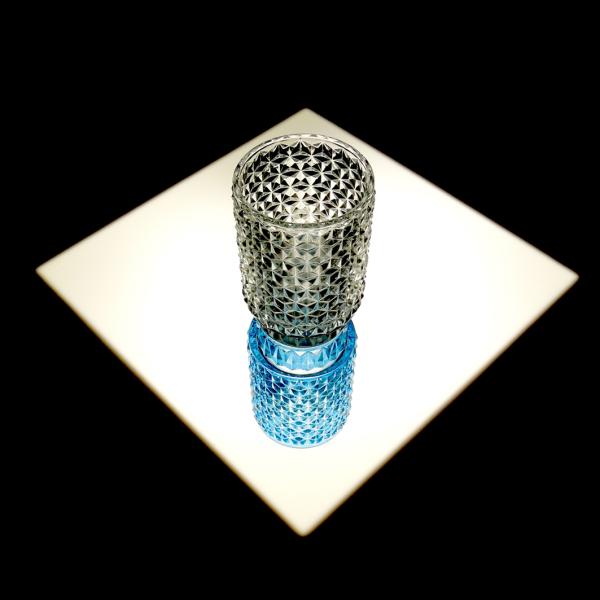 Body
My artwork is a display of my entries for the 2016 edition of the NZ-originated 100 Days Project.
Main Image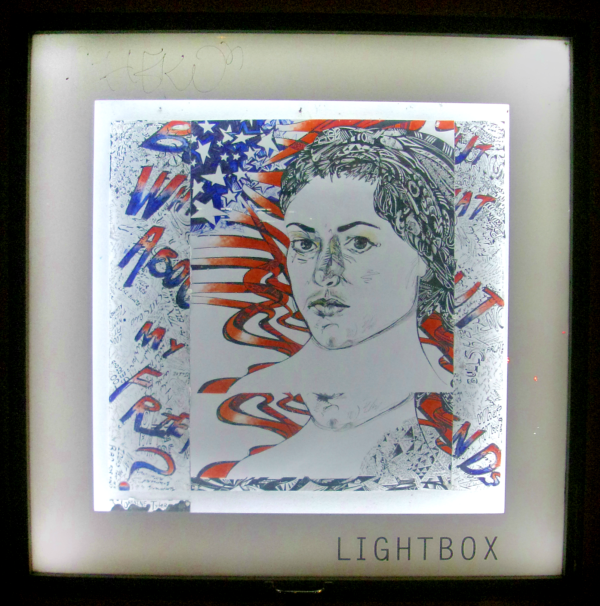 Body
That Bloody Flag explores a crisis of ambiguous cultural identity brought about by recent world events. Lorraine Tyler spent her teen years in the US during the George W. Bush era and rejected the idea of becoming American. But since her return to New Zealand in 2007, she's become more deeply curious about the gifts and curses those years bestowed upon her. Stylistically, this artwork represents a reconciliation between Lorraine's old loves of portraiture, words and symbolism, and her recent development of mega-doodle compositions on paper.   
Main Image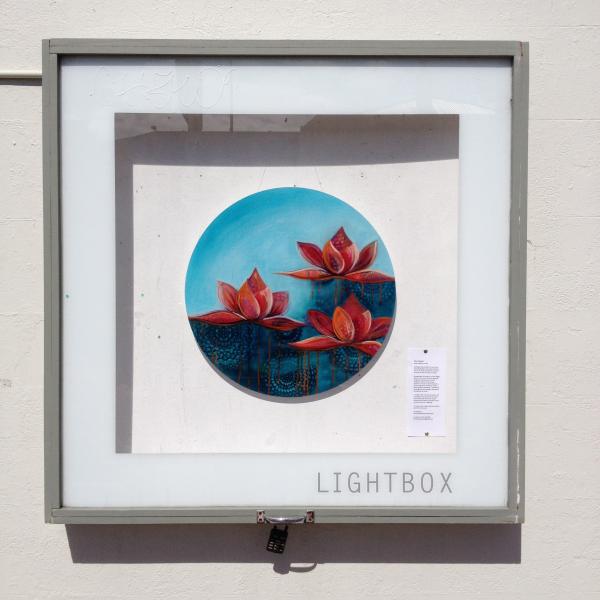 Body
Mixed media on wood
Wellington based artist Erin Carver has been developing a new body of work as part of her Honours Diploma of Art and Creativity at The Learning Connexion. Recognisable for being full of bold, bright colour, Erin's works often use symbolic imagery to represent some of the fundamental parts of the human experience. The lotus flower has been a reoccurring theme in both her recent paintings and printmaking – symbolising the brightness of potential, rising above the darkness of doubt.
A finalist in the 2016 Muriel Hopper Hutt Art Awards, Erin works from her Upper Hutt home studio where she enjoys exploring printmaking and mixed media, as well as her love of painting.
To find out more please visit her website: www.erincarver.com Or Facebook: www.facebook/erincarverartist
Contact Erin: 021 238 4839
End Date
30 December 2016
Paperworks
Artist
Caron Dallas & Meg Prebble
Main Image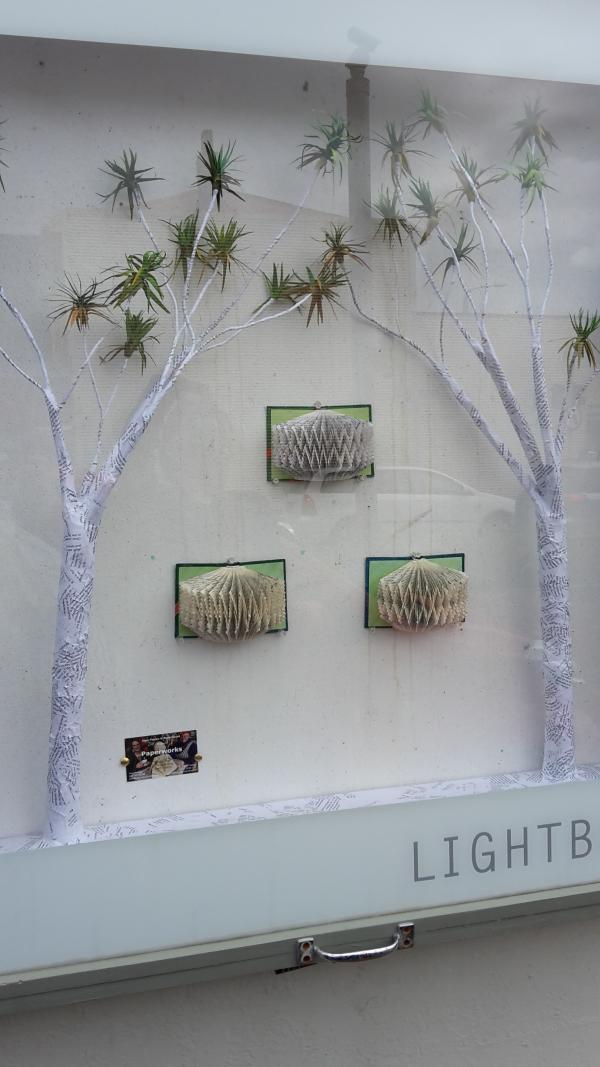 Gallery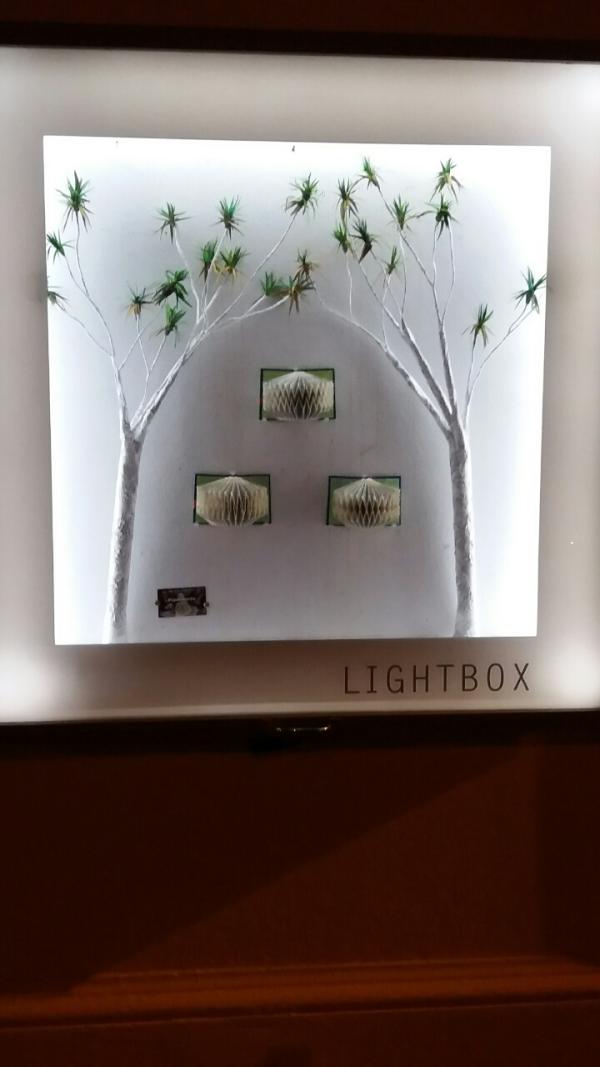 End Date
29 September 2016
BORED NAKED SILENT: AUCTION
Main Image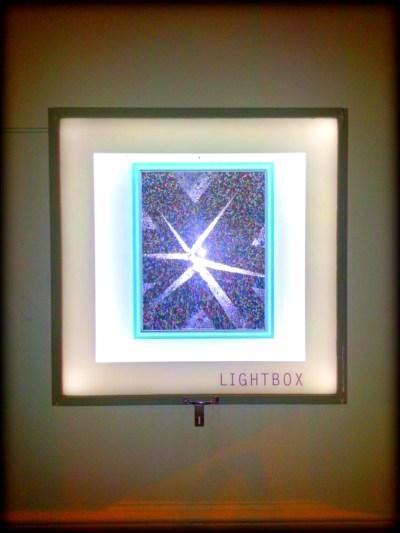 Gallery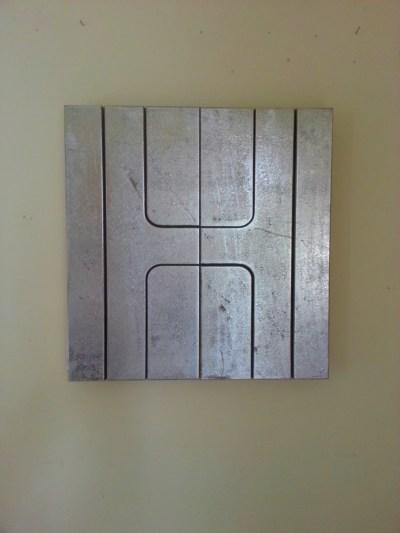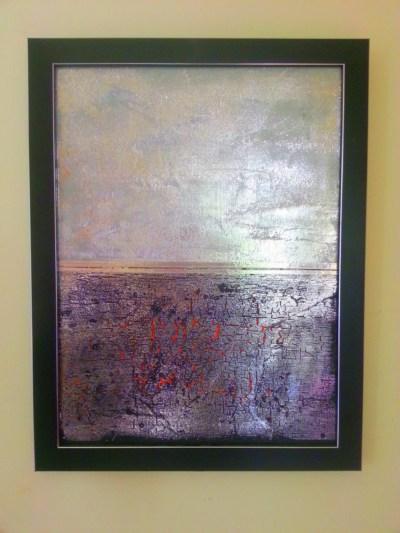 Body
Wellington based artist Don Smiths new work questions traditional methods & materials used in ART? making practice by using found materials (plastic, recycled plastic, perspex) silver tape & mixed media paint techniques. While the work appears seemingly lacking in thematic cohesion Smith simply describes it as a "rolling silver dream that culminates into mere decoration or display".

Employing nondescript one word titles the viewer is challenged into finding an explanation of / for the work and left to use only sight / imagination as their guides.

Feel free to make a bid by private msg thru my Facebook page:
www.facebook.com/diskodo

Email :
donsmith58@gmail.com

More work can be viewed on :
https://www.tumblr.com/blog/diskodon3
Main Image
Gallery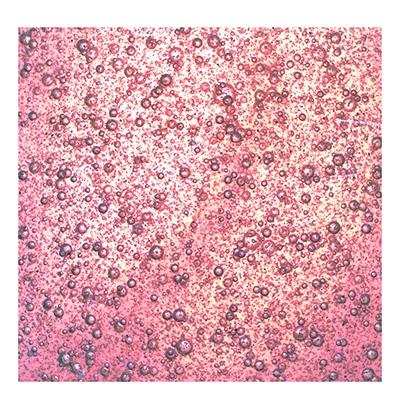 Body
Fragrant Matters (Clean) | Lee Jensen April 6 ? 30 There are more and more fragrances released every year ? 1600 in 2014 alone ? and even then perfume is only a small part of the $28.95 billion dollar global fragrance industry1. We live in a perfumed world, but our sense of smell still lives on borrowed descriptions and metaphors. Because we can?t see smell, in my work the fragrant object becomes crucial.

This series of photographs continues from my recent exhibition, Soliflore, at T?i Poneke, working with fragrant cut flowers but also material associated with the norms of personal hygiene and household cleanliness: body wash, soap, cleaning products. 

I am a Wellington based artist and designer with a Bachelor of Design from Victoria University and a Masters of Fine Arts from Massey University. Previous exhibitions include Red Ring as part of Satellite 06, in Shanghai, 2006; Five Treasures with Kate Woods, at Michael Hirschfeld Gallery, 2006; l?abbondanza della strada at T?i Poneke in 2012, and Soliflore at T?i Poneke in 2012.

I lecture in the School of Design and School of Art at the College of Creative Arts, Massey University. 

Contact:
021 253 7828
l.e.jensen@massey.ac.nz
www.leejensen.nz 

1. Source:
http://www.statisticbrain.com/perfume-industry-statistics/
Main Image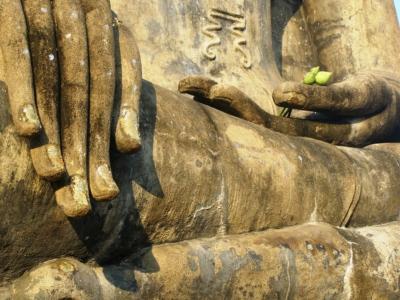 Body
Often called ?Buddha's birthday?, Vesakha Puja is observed by most Theravada Buddhists during full moon, usually in May. (21st May 2016)

It commemorates the birth, enlightenment, and death - the passing into Nirvana - of Buddha.

After some years as a counsellor/therapist (alcohol, addictions, suicide, bereavement) Heather Hapeta ran away from home and travelled the world for a year with no plans. On her return to New Zealand she attended a short writing course which resulted in her travel stories being published ? the first in the New Zealand Woman?s Weekly about her adventures while canoeing down the Zambesi River for a few days. Since then, she has completely reinvented herself as a full-time travel writer, blogger, author, and photographer.

She has had a photography exhibition in Christchurch and Wellington (Searching for Buddha) - this is the first time this work has been shown. It was taken in Ayutthaya, the ancient capital of Thailand. 

For more information, see her website: 
www.kiwitravelwriter.com and Amazon for her books.
Main Image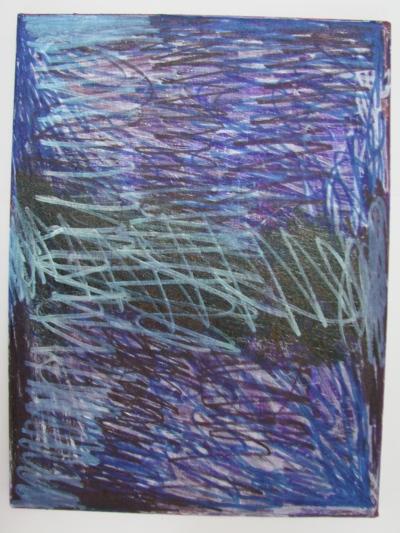 Gallery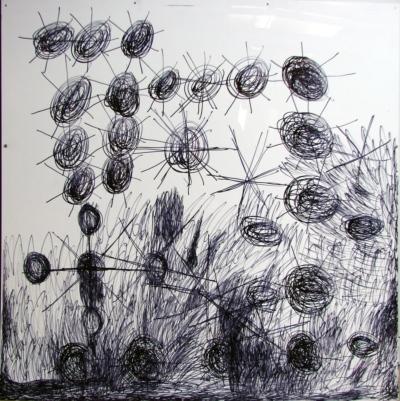 Body
Piotrus's process often starts with the use of structural shapes, lines and letter formations that are then hidden behind his intense marks or brushstrokes and speak subliminally to the viewer. His often dark and brooding works have recently given way to a brighter colour palette of oranges, reds and yellow oil pastels on large scale drawings. Piotrus's fervent mark making produces a field of oscillating lines that draws the viewer into its folds and depths. 

Piotrus Knap has attended Alpha Studio for some 10 years. 

Please check out our website alphagallery.org.nz or find us on facebook.
Thistle Hall Update
Kia ora,
We require all visitors to Thistle Hall, over the age of 12, to show a Vaccine Pass.
Ngā mihi maioha