Where's Nige?
Subtitle
Warped Productions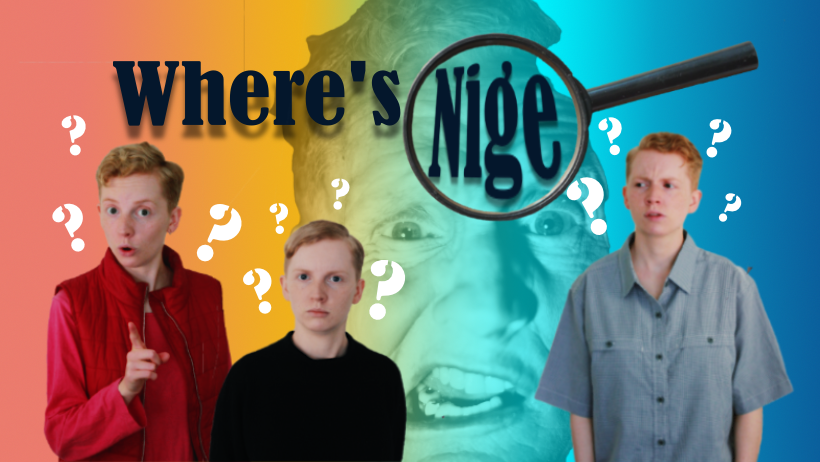 Help!
Nigel Newy has DISAPPEARED! The tractor lover and beloved (also, sometimes super annoying) Tirau resident is nowhere to be found.
Is he dead? Has he been zombie-fied? Is he on a beach holiday in Bali? We need your help to uncover the truth! Bring your detective hats and work with the neighbourhood committee- Jo (mother of two, and community activist/botherer), Steve (family man and self acclaimed Bear Grylls), and Johann (tortured soul and mediocre poet), as they race against time to find Nige.
Performances on Thursday 25th, Friday 26th and Saturday 27th November, 6:30pm in the Upstairs Hall (access from Arthur's Street). All tickets koha, book here
Thistle Hall Update
Kia ora
From December 3, 2021 Thistle Hall will require all visitors over the age of 12 to show a Vaccine Pass.
Ngā mihi maioha