Artist
Wellington's sonic underground in posters 1979 - 2019
Main Image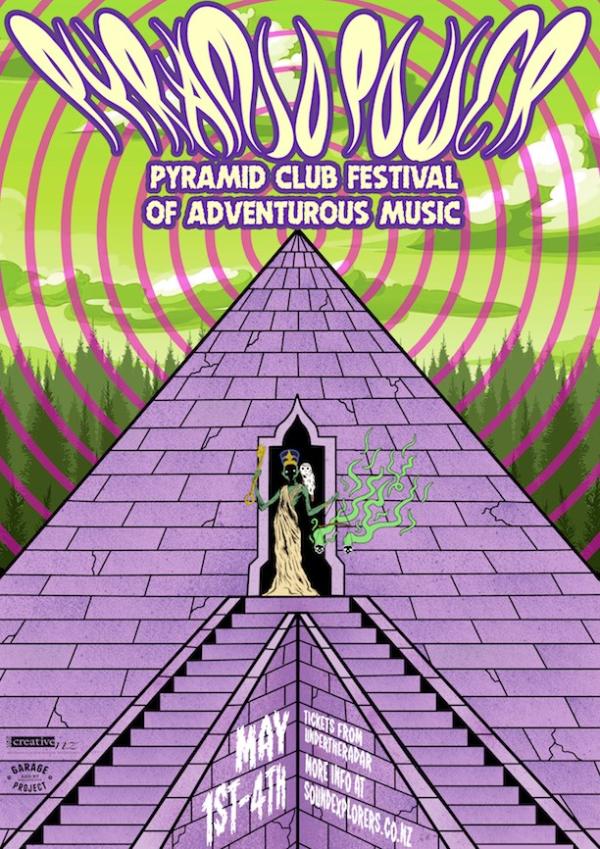 Opening Hours
Thursday - Friday, 11.00am - 6.00pm
Saturday, 12 noon - 5.00pm
Description
As part of Pyramid Power Festival, 1-4 May 2019, Pyramid Club presents an exhibition of  200+ posters that provide a portal into Wellington's rich music and arts scene from 1979-2019. From the early days of the Primitive Art Group  to a multitude of bands and DIY spaces over 40 years.
A ritual sonic procession on Weds 1st from the gallery to Pyramid Club will open the festival. Amongst other performances at Pyramid Club and The Third Eye, lunchtime and early evening performances will be taking place at Thistle Hall Gallery on Thursday 2nd and Friday 3rd. 
On Saturday 4th from 12-5pm come and check out the sounds, sights and smells of local artists at the Wellington Independent Maker's Market!
In addition, 'Inner City Outer Worlds Soundwalk' will be available throughout the festival from the gallery. Curated by Sonorous Circle, this 45 minute walk explores Te Aro's back alleys and traces a history of the city's creative music community in sound (byo headphones).
Thistle Hall Update
Kia ora,
Please click here for our current policy under the Traffic Light System.
Ngā mihi maioha