Main Image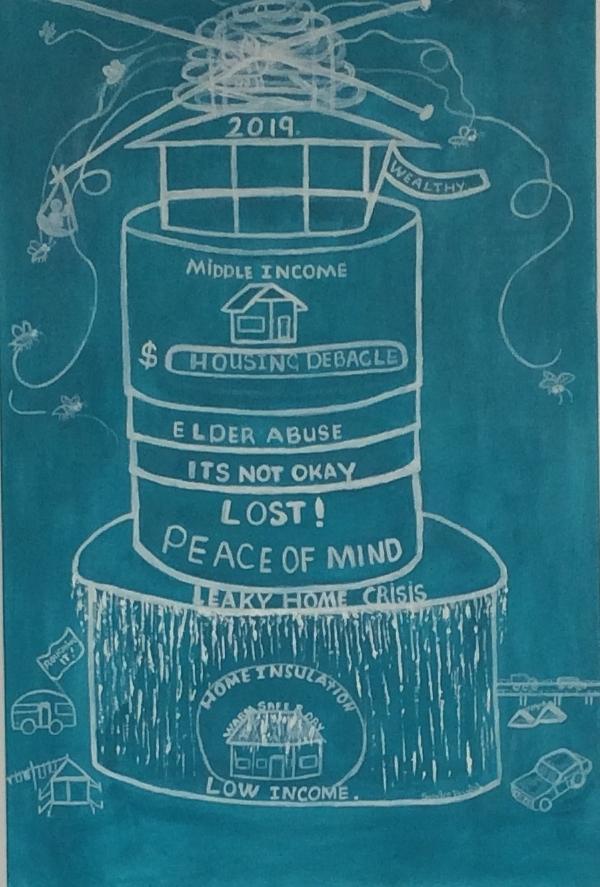 Description
Optiv101 Bullet Points – Optiv101 Fine Arts and Multimedia Studios visit Wellington with a Flyer*
Studio artists from Optiv101 Fine Arts and Multimedia Studios exhibit in Wellington from the 12th to 18th of August. The studios prides itself on the political outlooks to the works produced by its artists.
Though permeating beneath the surface at all Optiv101 exhibitions, social and political themes are prominent in the mid-season with the annual polemic of commentaries and observations.
Optiv101 Bullet Points, at Thistle Hall Gallery, at 293 Cuba Street, is the latest instalment of this exhibition series. Using the privileges and authority of artists, a major responsibility, the group exhibition takes the offensive against complacency, groupthink, and hegemonic manipulations.
Thus each artist brings their views on what and how they are seeing the state of affairs in New Zealand and globally, and though the exhibitions may not be pretty, they are honest. Indeed, with the diversity of studio artists, there will be a diversity of views, and some may be diametrically opposite in politics to one another.
It makes for a more rounded and thorough examination of the issues from across the spectrum. Nonetheless astute and intelligent works will connect with viewers in thoughtful and respectful dialogue.
Featuring works from the recent Optiv101 Showdown exhibition in July shown at Whanganui Arts @ the Centre, Optiv101 Bullet Points will include works by Sandra Brumby, Steve Duggan, Aaron Potaka, Ewen Stratford, and Esther Topfer, and more.
*Social and political themes may offend
Thistle Hall Update
Kia ora,
Please click here for our current policy under the Traffic Light System.
Ngā mihi maioha