Main Image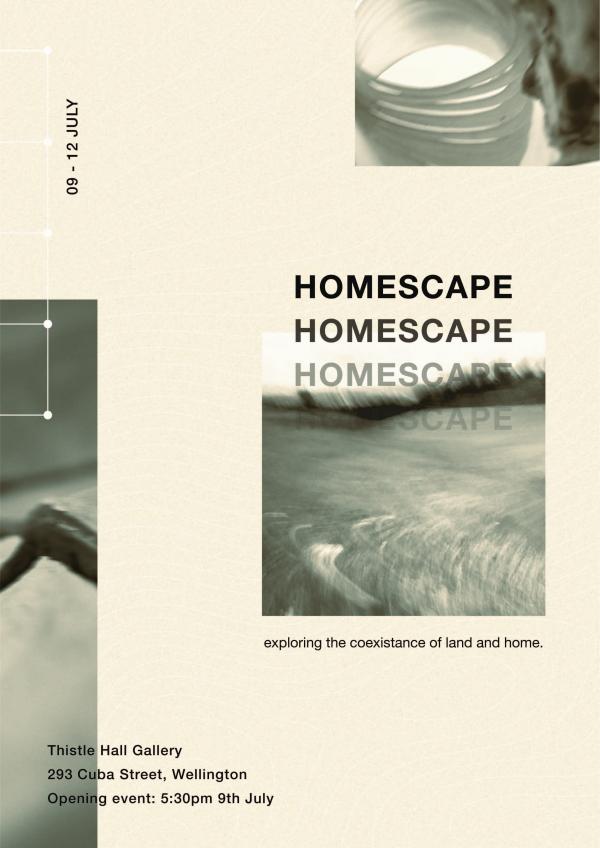 Description
HOMESCAPE   exploring the coexistence of land and home
This exhibition looks at the intricate entanglement of home and land. Students of architecture, landscape and interior architecture were asked to develop an interesting and provocative stance on home and its connection to the NZ Aotearoa landscape. They began with apparently simple events of home, such as throwing open curtains in the morning, or a late night journey from sleep-out to house, across a dark backyard. Students then chose a NZ landscape to situate their scenario and experimented with how the two might relate. The models in this exhibition are a record of design thinking about how home, as an intimate personal condition, crosses with the power of landscape. The work reorients and challenges the way we see landscape and home, and alludes to new ways in which they might coexist.
The work in this exhibition is by 4th year master's students from Victoria University School of Architecture
Simon Twose
Senior Lecturer, PhD (RMIT) ANZIA
Thistle Hall Update
Kia ora,
Please click here for our current policy under the Traffic Light System.
Ngā mihi maioha