Artist
Melissa McDougall & KIRAN X
Main Image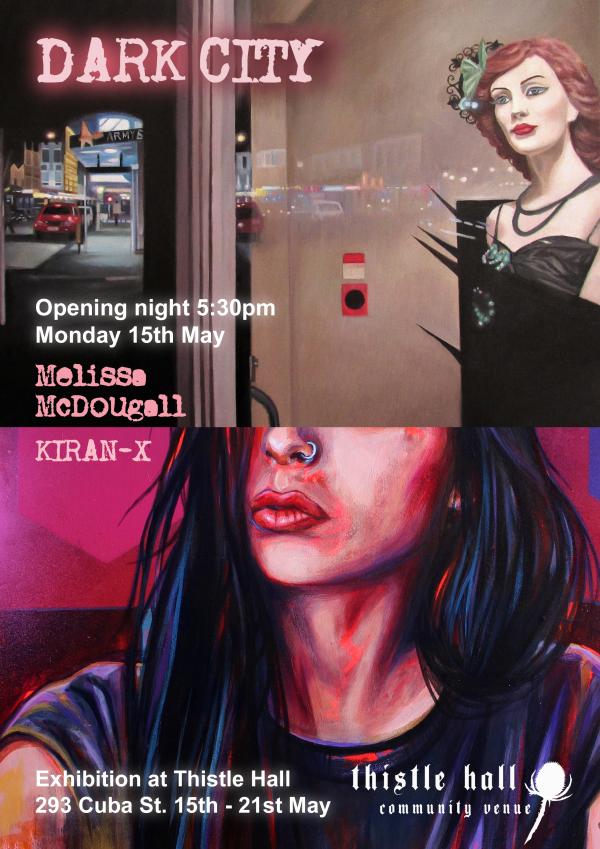 Description
Dark City is a masterful collaboration between Melissa McDougall's oil paintings  and Kiran X's multi-media paintings featuring iconic Wellington scenes juxtaposed with cinema vixens, neon abstraction and city lights.
 KIRAN-X uses aerosol and reconstituted paints with existing weathered surfaces found in the city. Drawn to dark urbanized icons, abstraction of advertising and tech noir, his characters have become bound together by an otherworldly beat of street fonts and altered facades.
Melissa McDougall's oil paintings are detailed nocturnal city scenes. Her paintings feature iconic Wellington street scenes. Each one is reminiscent of evocative Film Noir movies featuring city lights, shadows and femme fatales.