End Date
13 February 2022
Main Image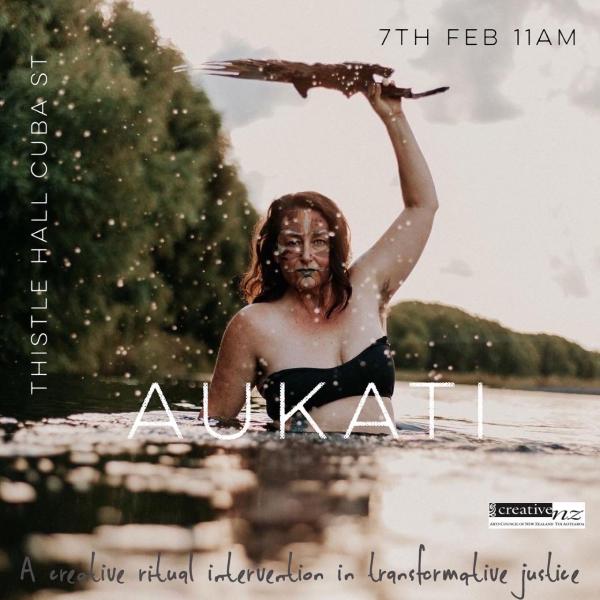 Opening Hours
Monday; 11am - 6pm
Tuesday - Sunday; 12 - 6pm
Description
A practitioner of Rongoā Toi, I trace whakapapa through the materials I work with, collapsing time and space everyday to remember who I am.  
A form of indigenous sexuality and spiritual sovereignty, a lived practice of boundary marking and pleasure reclamation, a vessel for presence moment by moment, an intimate kōrero with ātua and Hinerei, AUKATI is a creative visual manifestation of Mātauranga matakite. AUKATI is restorative, a radical form of aroha given and received in tuakana/teina reciprocation. AUKATI centres the sovereignty of my Māori tinana, my Māori TARA. AUKATI is an intervention for transformative justice, born of embodied rage as a response to rape culture and white supremacy in NZ institutions. AUKATI is a response to chronic pain from accumulated trauma; the cells of my body attack each other, I mediate. 
Like my ancestors, I shapeshift, seeking solution, remembering home, clearing space. The Rongoā Toi that is produced is a skin shed from this ritual practice.
Images (in order of appearance)
AUKATI exhibition invite, image is from a moving image documentation, artwork from the series Kurawaka, image of myself and Mareikura Te Raina Ferris sharing a hongi beside HinenuiitePō, detail from Hinenuiitepō. All of these works will be present at Thistle Hall.