End Date
22 November 2020
Main Image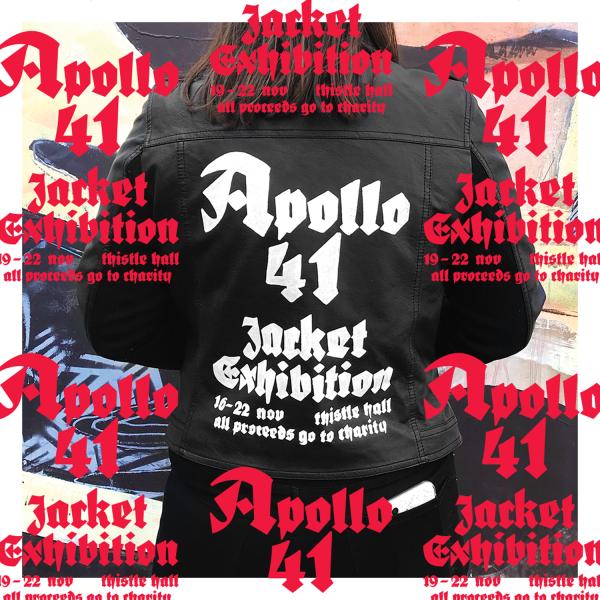 Opening Hours
Tues to Sat, 10.00am - 5:30pm
Sunday 10.00am - 3.00pm
Description
Apollo41 is an exhibition exploring the feelings, ideas and wants of my closeted teenage self. Using second hand jackets as a medium, I am considering the common queer experience of living a hidden life, and the idea that LGBTQIA+ people often don't experience their teenage years like others do because they don't feel like they can be their authentic self.
All the proceeds from the sales in this exhibition are going to InsideOUT, a national organisation which works with youth, whānau, schools and communities to make Aotearoa a safer place for all rainbow young people to live and be in.
Thistle Hall Update
Kia ora,
Please click here for our current policy under the Traffic Light System.
Ngā mihi maioha