End Date
12 February 2023
Main Image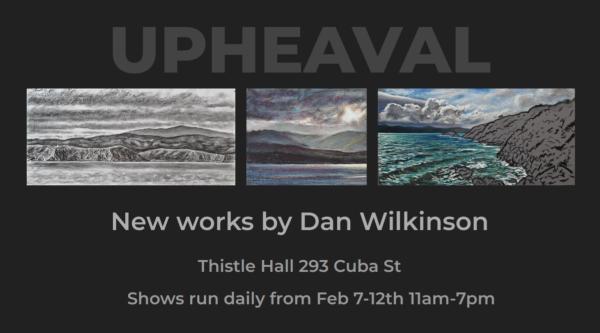 Opening Hours
Tuesday - Sunday, 11.00am - 7.00pm
Description
For thousands of years, parts of Aotearoa have been shifting upwards through a seismic process of uplifting land. This monumental process reveals to those of us above land what was previously hidden underwater.
Powerful earthquakes around the years 600, 1000, 1400 and, most recently in 1855 have created a unique aspect and stunning coastal landscape - they have created te whanganui-a-tara & the south coast. The current state of this dynamic landform allows people almost complete access around a coastline that once would have been dotted with islands.
I run, walk, bike & drive these surroundings and the visual information has embedded itself as a point of inspiration in my work. This visual manifestation of our evolving geological DNA is the foundation of the work created for my recent show.
Exploring a range of approaches and media to express these visually compelling surroundings and the climatic and elemental effects that weather them, I seek to tell the stories of the continued creation and recreation of our coastal environment through the earth's constantly restless upheaval.