End Date
23 February 2020
Artist
Bruce Blair & Roger Hayman
Main Image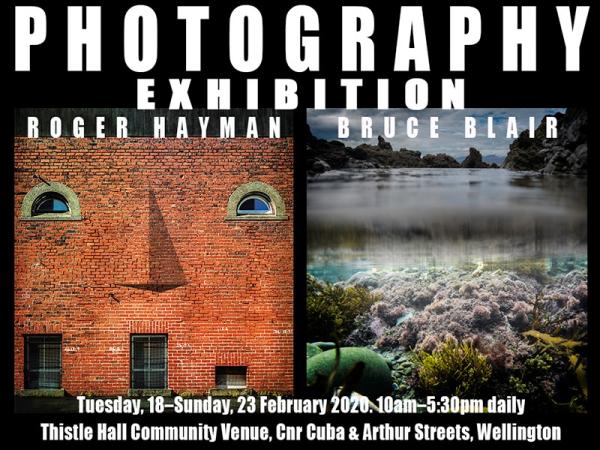 Opening Hours
Tuesday - Sunday, 10.00am - 5.50pm
Description
Bruce and Roger have each been taking photographs for over half a century. Recently, Bruce has been combining old film and digital cameras with a mixture of lenses and Roger has been exploring high-resolution digital cameras (up to 151 megapixels) and developing "Scrollups" as a way to affordably present large images (at least one metre in each dimension) without the hassles of the weight and bulk of large works framed under glass. 
 Bruce will be presenting a range of images that explore and define his own aesthetic. The subject of the images are centred around his varied life interests. "Art implies control of reality, for reality itself possesses no sense of the aesthetic. . ."–Ansel Adams.
 Roger will be showing large images covering a broad spectrum—from the quirky to hero images of items found in the landscape to pinhole images (pictures taken without a lens).