End Date
26 February 2022
Artist
Brick and Water Creative / Stacey Fraser-Allen
Main Image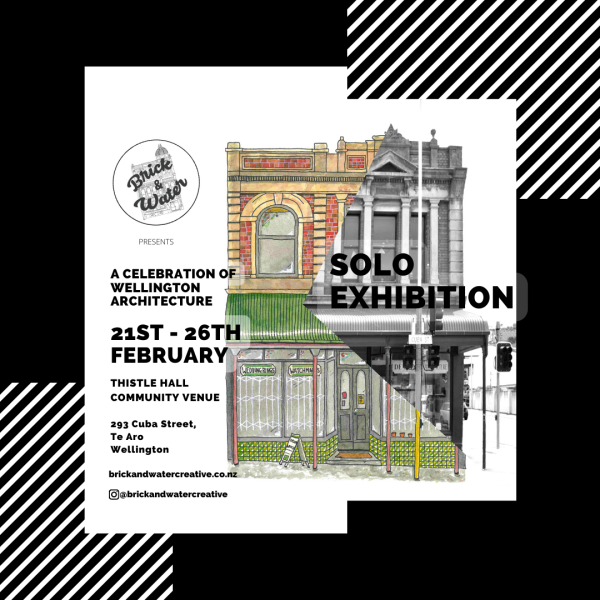 Opening Hours
Monday; 6:30 - 9pm
Tuesday - Saturday; 10:30am - 7:30pm
Sunday; 10:30am - 4pm
Description
New Zealand architecture has been at the center of my creative practice for the past year. The kaupapa behind this exhibition is to highlight the small and beautiful features our buildings have to offer, some of which are situated a stone's throw away from Thistle Hall Gallery. 
With our busy and technology-driven lives, a commuter can walk down Cuba or Guznee Street every day for years and never take the time to stop and look up at our beautiful, heritage-rich buildings. 
Leave feeling inspired to walk back down Cuba Street and spot the different buildings, taking that time to stop and appreciate their beauty and quirks. 
There will be limited edition prints that will only be available at this event. Hope to see you there!
Stacey Fraser-Allen - Artist and Creator of Brick and Water
Facebook Event  Website  Facebook Page  Instgram