An Exhibition of Tiny Portions
Main Image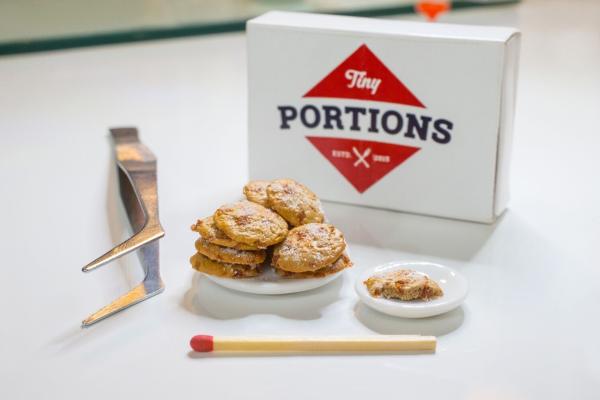 Opening Hours
Tues - Fri, 11.00am - 5.00pm
Saturday & Sunday, 10.00am - 4.00pm
Tues 22 August, 12.30 noon, Ruth Pretty presentation
Description
A collaboration between Rose Young of Tiny Portions and Visa Wellington On a Plate
The art is small but the flavours are big. Grab your magnifying glass for this small-scale exhibition, featuring iconic Wellington dishes created in miniature by Rose. The miniscule servings have been chosen by the region's food personalities and hospitality legends, telling stories of Wellington's dining scene both historic and current.
Rose primarily sculpts food because it is something we all have in common, we all have to eat, and being a Wellingtonian, food is such an important part of our culture and storytelling.
See some of Rose's work on her Instagram https://www.instagram.com/tinyportions/?hl=en
The History of the Wellington Hospitality Scene... The Making of 25 Iconic Dishes
Tuesday 22 August at 12.30pm
Join Ruth Pretty, one of Wellington's most recognised food personalities, as she recounts the colourful and exciting history of Wellington's vibrant hospitality community, in a 45-minute entertaining and informative presentation. Free to attend, but please be aware that space is limited.