On Now
TIC TAC TOE = X3 ARTISTS, x3 styles, x3 viewpoints, one show
Artist
Christen Stewart, roOm & Holly Thomas
Main Image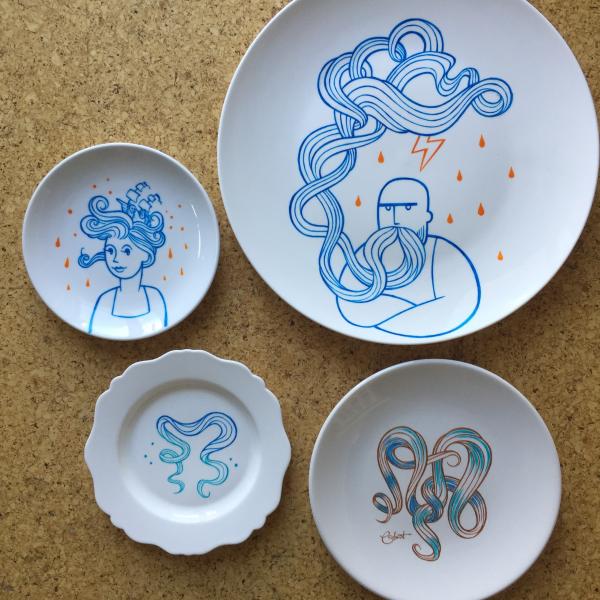 Gallery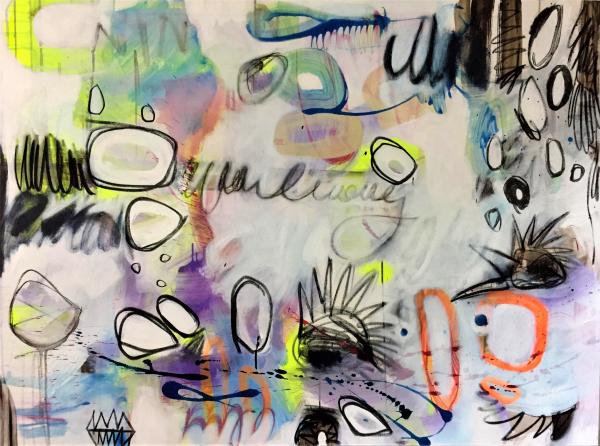 Opening Hours
Tuesday - Sunday: 10.30am (after a coffee) - 5.00pm
Description
Tic Tac Toe is an exhibition of local Ngaio artists, Christen Stewart, roOm, and Holly Thomas.
All three artists work in different mediums and materials, but are connected by the challenges of being practising artists as well as busy active parents to young families. The show was born from an idea to represent the buzzing creative community of Ngaio in central Wellington, and also from the desire to comitt to an artistic deadline and support each other with finding the time to make work for exhibition.

About the Artists:

Christen Stewart is an illustrator based from her home studio in Ngaio. Her practice usually realms inside the digital world armed with computer and tablet, but over the last 12months she has been developing a series of finely detailed, painted pattern icons in bright ceramic paint on plates. She is influenced by the profound natural curls of her second child, and natural formations, as well as a few vintage plates she has lying around and has used these as a starting point to develop a whimsical line-art style.
What started out as a journey of shapes and patterns, naturally for christen, led to character design and what stories might the characters tell if they were combined with these androgynous, organic patterns. The result is a quirky, mischievous and fun twist on the simple more organic plate designs. The circular plates lend the art a more natural soft border feel which suits the playfulness of the artwork. She is also experimenting with context, by adding her art to Tshirts sweatshirts and other merchandise with her online store kaboodle.threadless.com.


Holly Thomas is a painter and has been creating work from her Ngaio home since moving to the area 5 years ago. Her work is bold and dynamic, and she has developed a unique fast-paced style which allows her to build expressive layers of paint amongst the regular chaos of the family home. Holly is inspired by colour and line, often using pencil and charcoals to define and mark the surface once the paint has been laid. She also has a thing for neon and her works often have a pop of flouro hidden within the layers or thrown across the surface as a dramatic highlight.  Holly is a regular exhibitor at Ngaio's local cafe, and a NZ Art Show participant over the years. She will be showing again as a Solo Artist in this years NZ Art Show.
 
Jason Courtis aka roOm, As an artist I show and label all my work under the pseudonym of "roOm"
As a photographer, "roOm" showcases subjects that are often passed by without notice, forgotten, or have lost our attention.
As an artist, roOm believes it is the job of the photographer to bring these details back into focus in a new and creative way.
roOm often shoots imagery at night, when the busyness of the day gives way to the space and calm of the dark.
roOm has currently been investigating "light" through the lenses, combined with "light" as a final product and is creating thought provoking and dynamic light box imagery for the viewer to enjoy. I will Be show again this coming year as a Solo Artist Wall artist at the NZ Art Show 2017.
Up Next
Main Image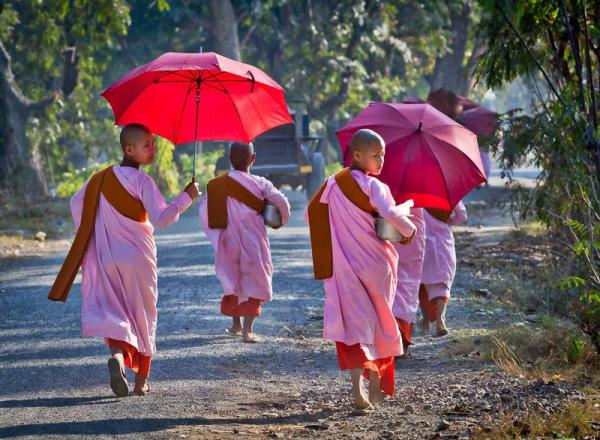 Gallery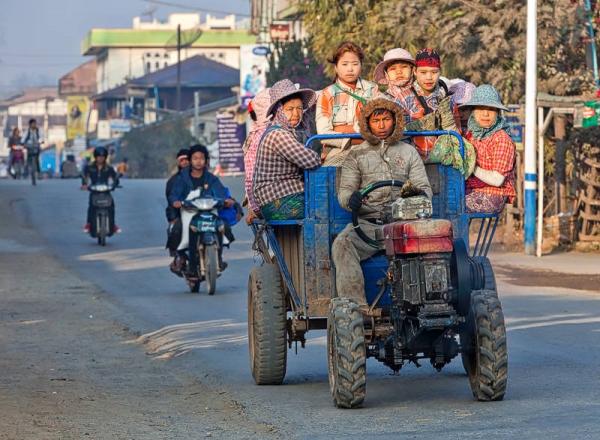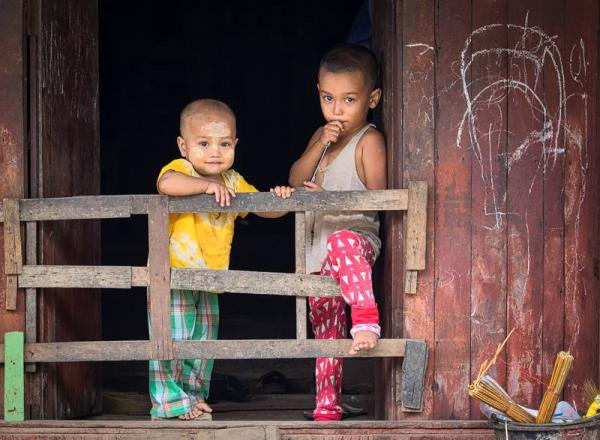 Opening Hours
Tuesday - Sunday, 4 - 9 April, 11.00am - 6.00pm
Description
At home, work and play in "The Golden Land"
"People of Myanmar" is a portfolio of 60 photographic images collected during three journeys to Myanmar and travel widely throughout the country in 2013, 2014 and 2015.
Formerly known as Burma, Myanmar has been opening up to the outside world in recent years and is taking its first, faltering steps towards restoring democracy after many decades closed-off and under military rule.
The country is largely unchanged from the period of British administration and later independence that ended in 1962.  It is struggling to adapt and develop to meet the needs and opportunities of the 21st century.  Much of the workforce has low or no formal education and many children do not attend school.  Business and industry is under-developed, many commercial and public buildings are crumbling, and the infrastructure, transport and other public services are overloaded and unreliable.  Only 30% of households are connected to the electricity grid and less than 5% have a piped water supply.
Buddhism permeates all aspects of Myanmar life and culture.  Around 90% of the population are practicing Buddhists, and there are nearly 600,000 Buddhist monks and nuns. Tens of thousands of pagodas, temples, monasteries and other Buddhist structures are scattered throughout the country.
The images were captured in cities, towns and villages across 11 of the 14 states and regions that comprise the country's administrative divisions.  The objective of this exhibition is to endeavour to capture the diversity of contemporary Myanmar seen through its people going about their daily lives.
For more information, please contact:
Ross Collins: 021 744004, images@pointsofview.co.nz
Main Image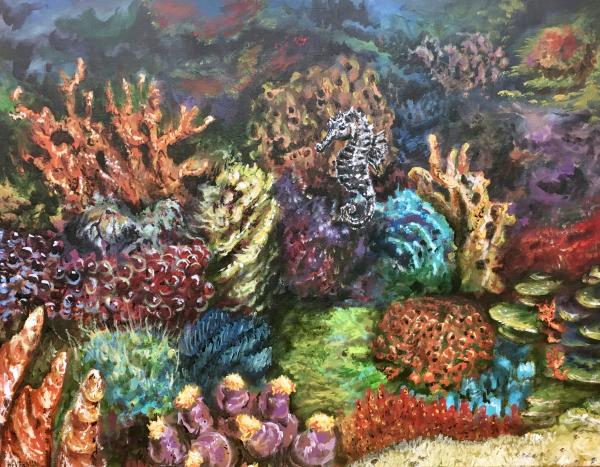 Gallery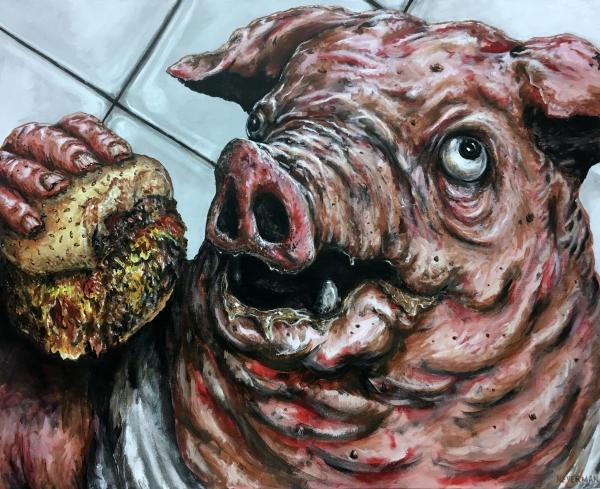 Opening Hours
Tuesday – Saturday, 11.00am – 6.00pm
Description
A strange, bleak, and clichéd collection of acrylic paint applied to canvas and timber.
This Exhibition is a Silent Auction. 
By decree the artist has set a 'no reserve' on all his art.  The pieces have been created for the intent to be loved, loathed, viewed, or owned by anyone interested.  Auction ends on close Saturday 15 April 2017 at 6.00pm.