On Now
End Date
24 February 2019
all good things
Artist
Stephanie Hall, Michele Irving & Emma Robinson
Main Image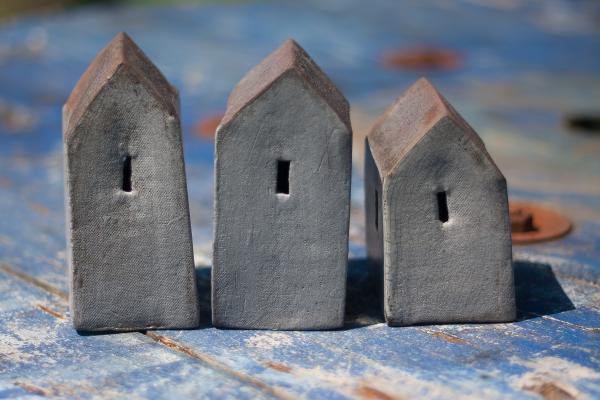 Gallery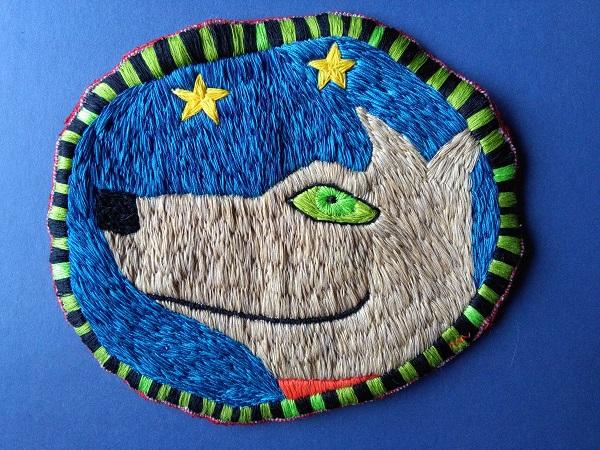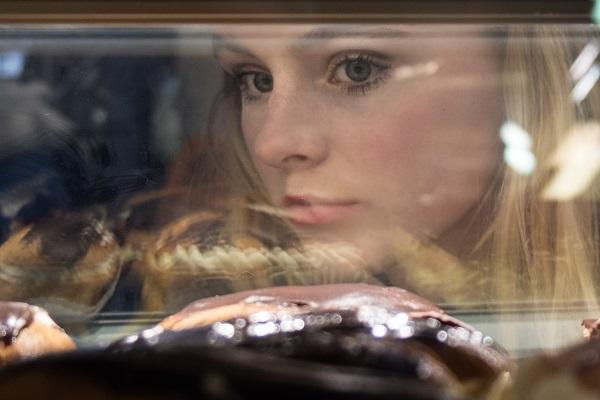 Opening Hours
Tuesday - Thursday, 10.00am - 6.00pm
Friday, 10.00am - 6.00pm
Saturday, 10.00am - 4.00pm
Sunday, 10.00am - 1.30pm
Description
A multi-media exhibition featuring ceramics, fabric animals, paper sculptures and photography by Stephanie Hall, Michele Irving and Emma Robinson.
Stephanie Hall is a potter and Lower Hutt resident. She will be showing her house and lighthouse raku fired ceramics. These houses appear abandoned, desolate and weather-beaten yet have an innate beauty
Michele Irving is well known to gallery patrons for her fabric animals, paper sculptures, cards and zines. Karori resident Michele's work is intricate and delightful.  New work includes a league of super galactic animal heroes in fabric and "All Good Dogs", a series of tiny good dog paper sculptures. Website
Emma Robinson is a writer and photographer living in Waitarere. Her photographs for this exhibition explore ideas of beauty – architectural and personal. Full size framed prints will be available. Emma also makes cards which feature images of NZ flora and fauna as well as toys exploring the natural world. Website  
For further info please contact:
Emma Robinson, emma@emmarobinson.co.nz  Tel: 021 117 6145
Up Next
Main Image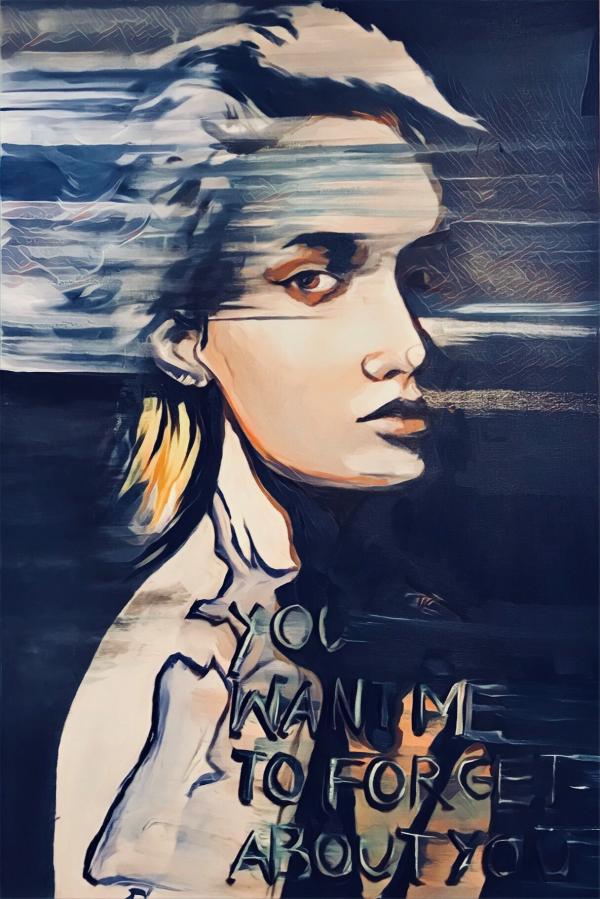 Gallery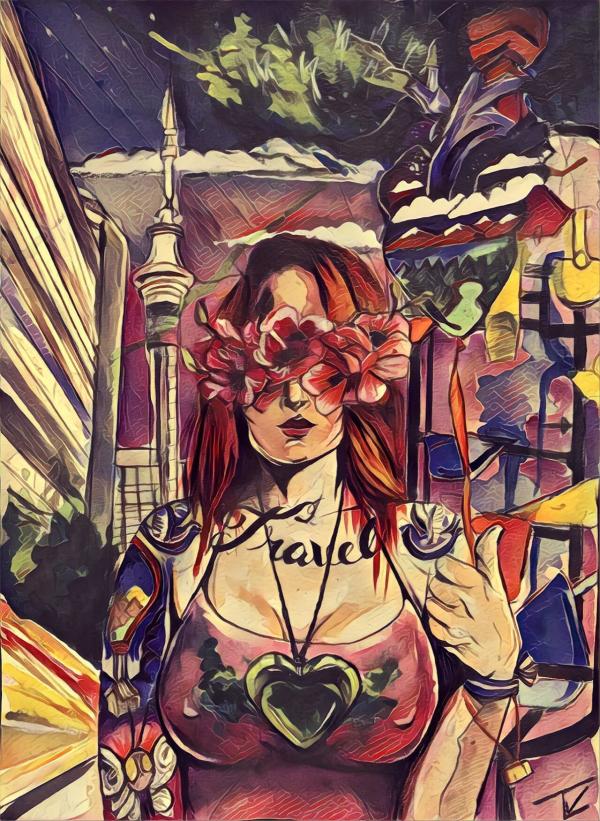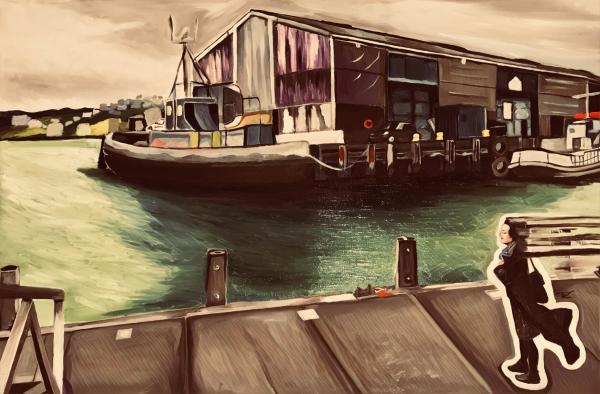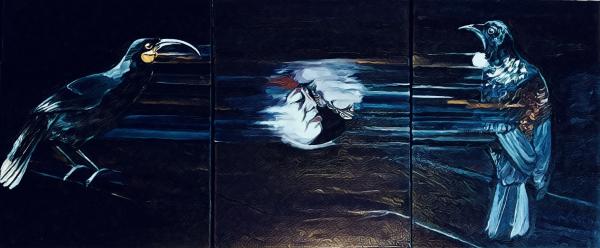 Opening Hours
Monday - Friday, 2.00pm - 8.00pm
Description
Teissi Aranda, is an argentinian plastic artist.
After a 10-year training in architecture, visual arts, and specialized in pictorial media and technologies, she proposes her first Solo exhibition, where she relates between challenging and dramatic palettes saturated of color, diverse stories of her travels.
Stories that invite the viewer to feel the energies and rebuild their own stories through those peculiar characters.  
We are a world full of travelers, where in each country, we can find similarities and differences, but after all we are the same essence.
Her work is a contemporary pop expressionism, typical of the illustration, where photographic approaches predominate, the use of the line and the stain as elements that build her images.
Artworks will be for sale, prints, and range in size from small paintings to larger canvas paintings.
Email: teissiaranda@icloud.com 
Phone: 022-046-1099
revive - a breathe of new life
Main Image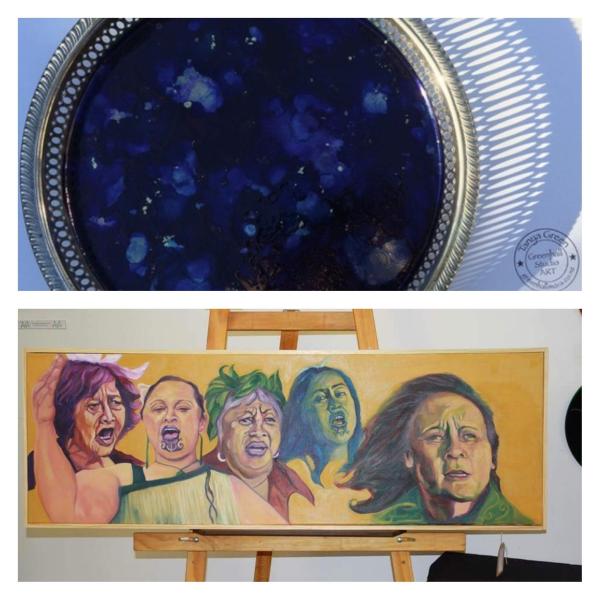 Gallery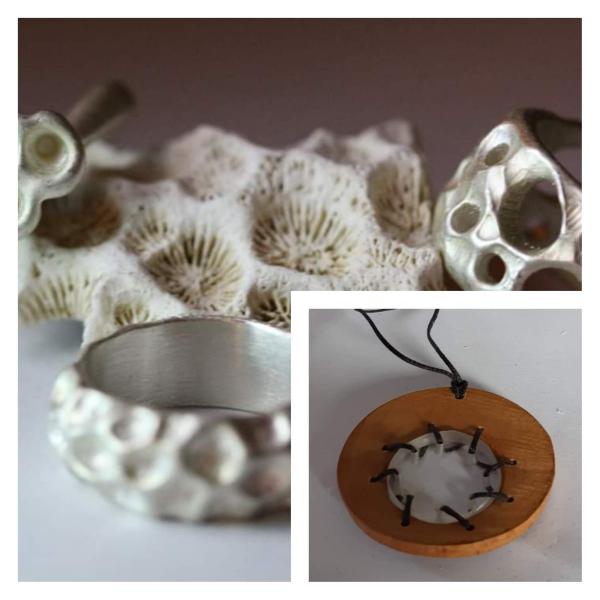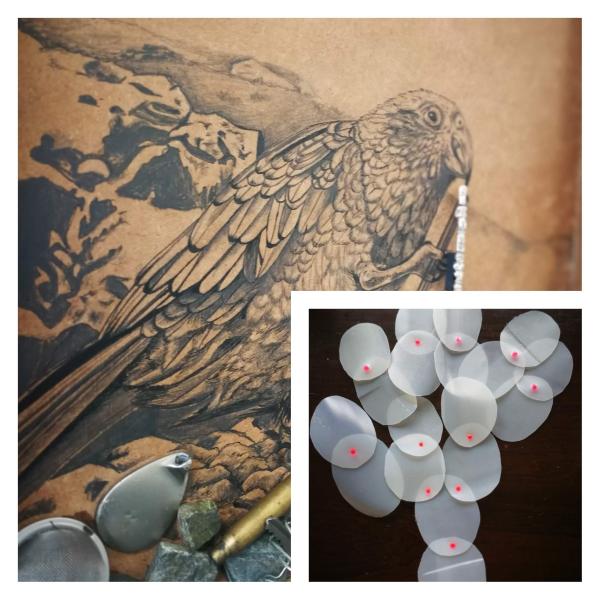 Opening Hours
Tuesday - Sunday, 10.00am - 7.00pm
Description
What does it mean to recycle?  Over the past few months AWA Artists let their imaginations take over and set themselves a challenge to reimagine their art and creative process to produce art works using recycled materials.  Each Artist was presented with an item to incorporate in an art piece while also developing other work along the theme…reimagine, reinvent and recycle.
This challenge has been both thought provoking and inspiring.  The basic concept of recycling suggests using what you already have or reusing old or found materials.  It also includes looking as an artist at the creative process in order to do no harm to the environment, or to use art to raise awareness of environmental issues, conservation and wildlife preservation.  This exhibition includes aspects of all of that. Albert Einstein said, "Logic will get you from A to B.  Imagination will take you everywhere."   Each artist has been on a journey that opened them up to a new way of seeing and creating.
AWA is a diverse group of Artists who live and work in Awakairangi, Upper Hutt.  The Artists collaborate to bring art exhibitions and creative projects to engage and enrich the local community.  The art mediums used are broad and include, painting, drawing, sculpture, ceramics, mixed media, hand crafted jewellery, printmaking, installation, photography, textiles and metal.  Each Artist brings their unique art style while also developing their art practice as individuals, interpreting landscape, portraiture, abstract and other representations of life, nature and the human experience.
quirks and charming strangeness
Artist
Ursula Macfarlane & Niko Thomsen
Main Image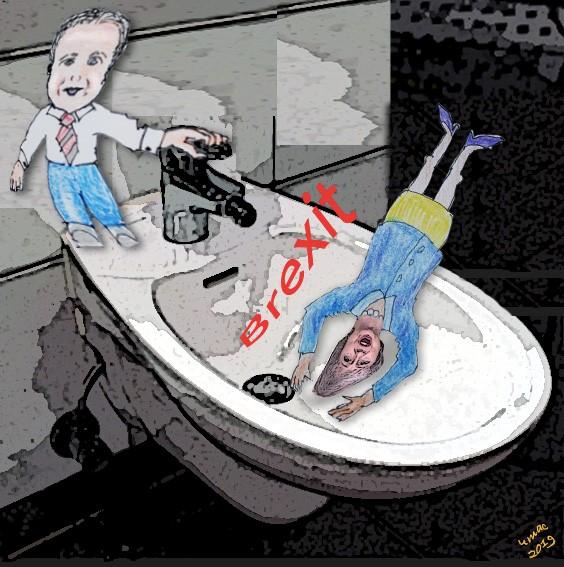 Gallery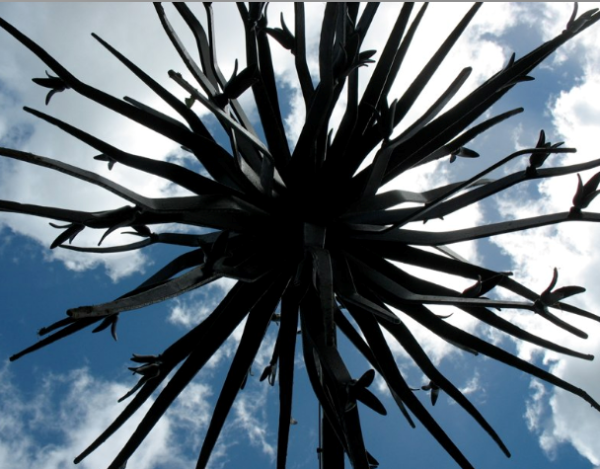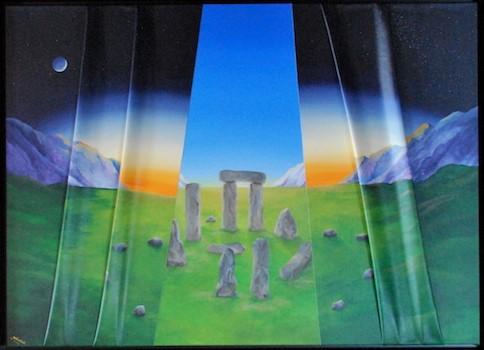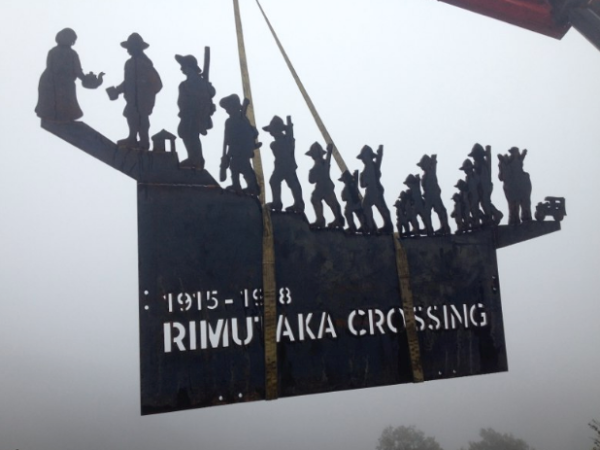 Opening Hours
Monday - Friday, 11.00am - 6.00pm
Saturday, 10.00am - 5.00pm
Sunday, 10.00am - 4.00pm
Description
Ursula has a head full of maths, stars, multi-layered visions and plenty of colourful witticisms which are then extruded as fun and quirky images both on canvas and in photography. One of her  appealing projects is "New Zealand On the Rocks", a series of painted images photographed  underwater, of some of New Zealand's outstanding landmarks. She has recently been experimenting with smaller drawings and cartoons.
Niko has a head full of old rubbish, oil and steel which then appears as furniture, thistles and  statues of people and cabbage trees. The lush vegetation, the wind and the sea, the spikiness of some plants, the deep forests, the mountains, inspires him to create objects which have been taken over by plants, as they would if someone or something would allow them.
They have brought this work from the Wairarapa to Wellington, for people to explore the extraordinary and zany, and to connect with like minds.
Contact:
Ursula MacFarlane: Email, Website, Facebook
random order
Artist
Sarah Stephen, Tom Lawler, Nicola Shuttleworth & Will Whiten
Main Image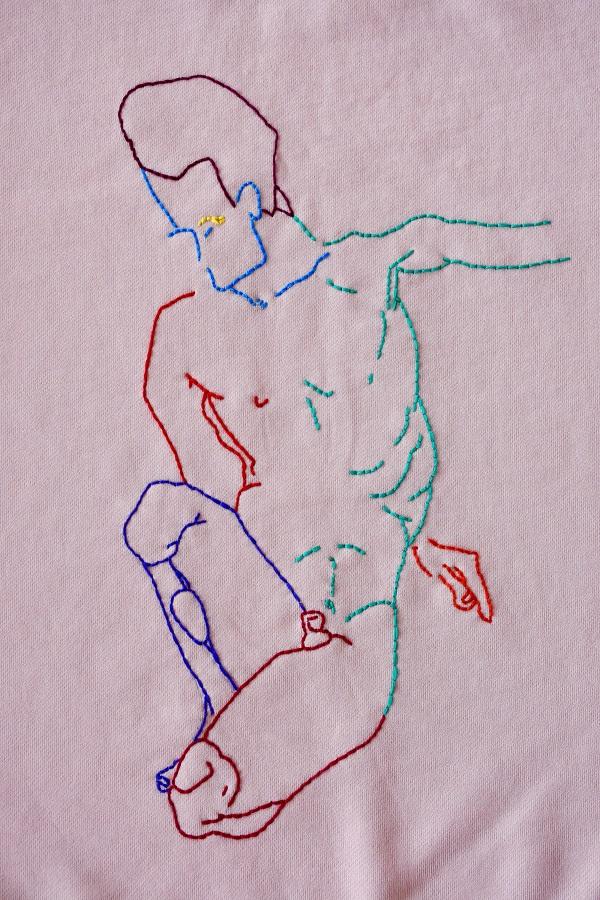 Gallery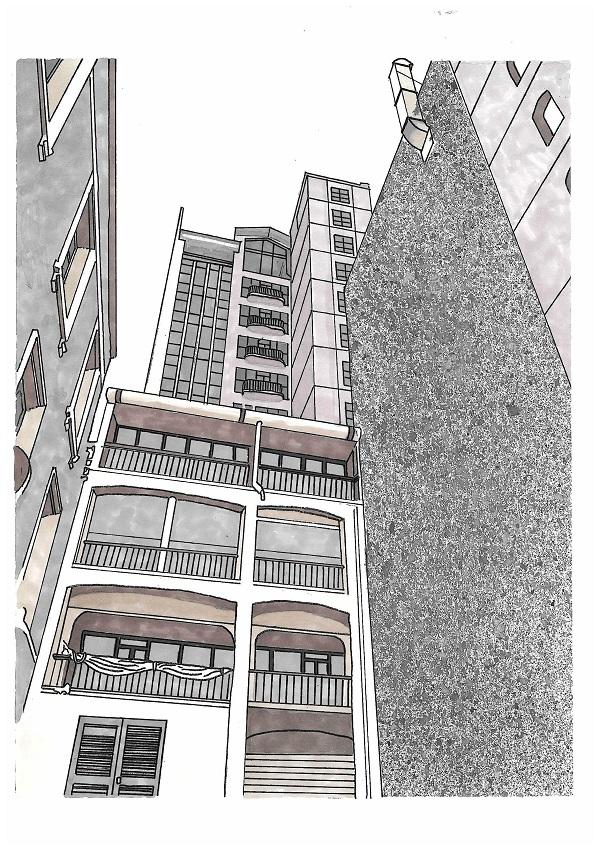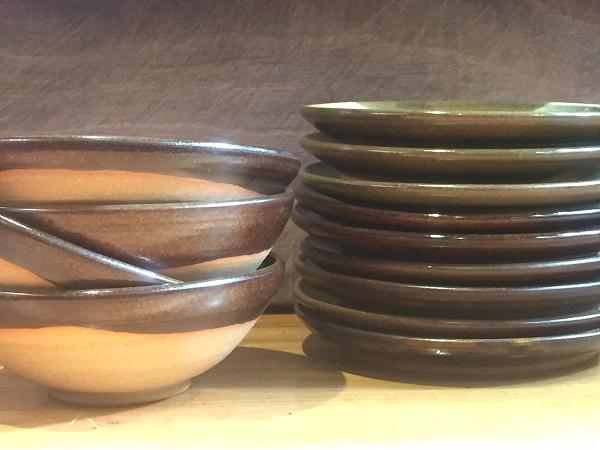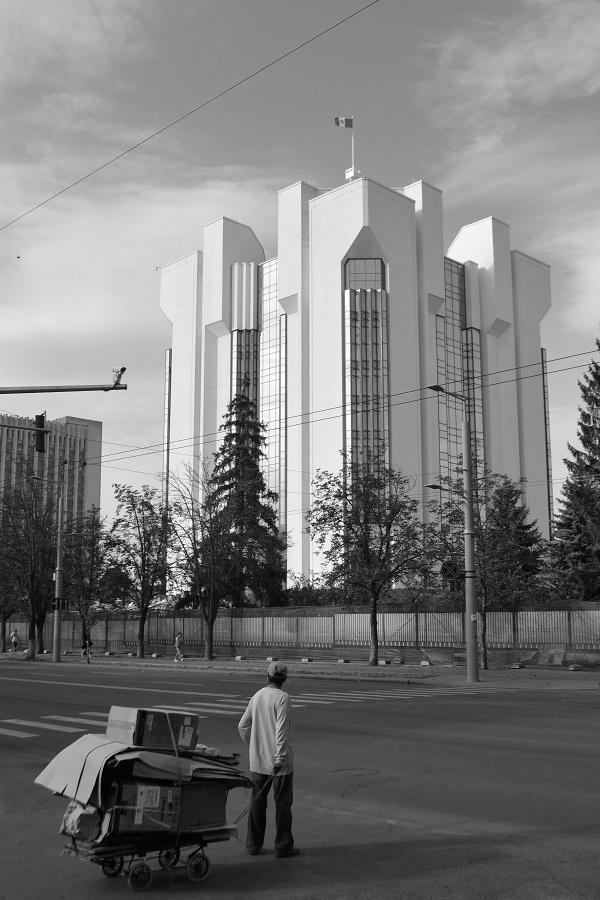 Opening Hours
Wednesday - Friday, 9.00am - 7.00pm
Saturday - 10.00am - 4.00pm
Sunday - 10.00am - 3.00pm
Description
Random Order presents works by four Wellington artists in four very different mediums.  Works include embroidered nudes, urban illustration, earthy ceramics and post-Soviet/Yugoslavian black and white photography.
Embroidered nudes: Sarah Stephen
The human form is powerful in its diversity.  Using needle and thread I celebrate the skin we live in - in all its shapes, ages and genders.  In this show I highlight the male and androgynous forms, both of which are underrepresented on gallery walls around the globe.
Urban illustration:  Tom Lawler
When not working behind several screens in a box, Tom Lawler will occasionally draw a thing.  Often more interested by perspectives that sit above street level rather than in it, Tom's illustrations draw from a childhood love of comic strip backdrops and a fascination with lines and contrast.
Earthy ceramics: Nicola Shuttleworth
As a Wellington based potter working from my studio in Island Bay my practice is about making functional ware to hold and to use.  I produce stacks, groups and sets using similar forms with warm, natural coloured glazes.  I work with New Zealand stoneware clay and mix my own glazes.  I value handmade objects and believe they should be part of our everyday life.
Post-Soviet/Yugoslavian black and white photography: Will Whiten
Will likes to capture images of people and places that suggest a multitude of stories to the viewer.  In this series, Will presents photos from countries that were once part of the USSR or Yugoslavia.