On Now
Main Image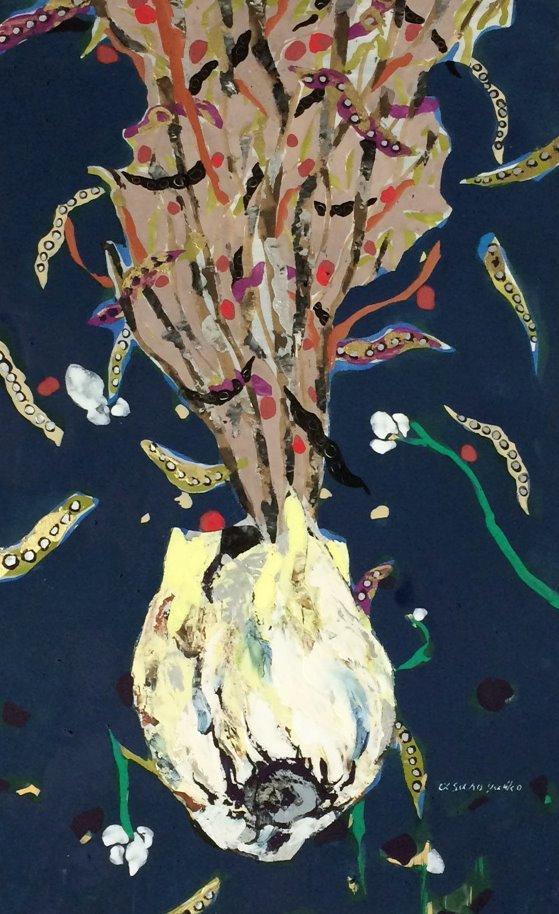 Gallery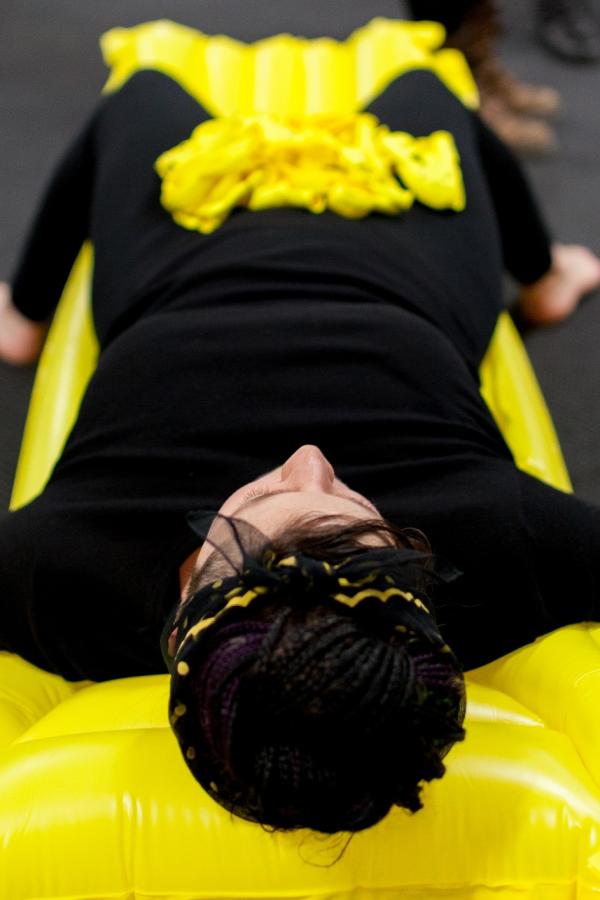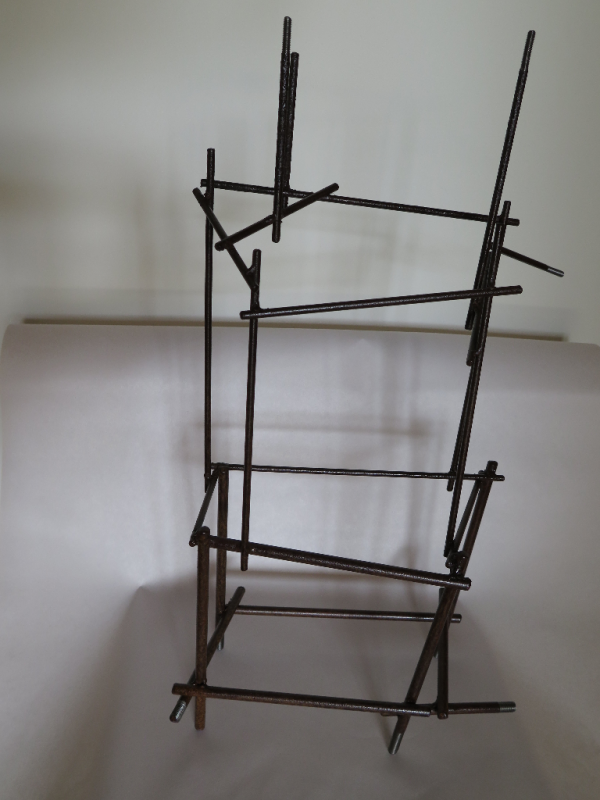 Opening Hours
Thursday 19 - Saturday 21 October, 11.00am - 5.00pm
Artist Talks and Discussion Evening - Developing Resilient Practice: 5.30pm, Thurs 19
Performance Evening: 5:30pm Friday 20 October
Description
As earthquake prone cities, Christchurch, Wellington, and Sendai, Japan share common ground through recent experience. These cities are now looking to build earthquake resilience and create 'resilient cities'. But how do we create stronger communities, and what is the role of art and urban design in building these cities?
Shared Lines: Wellington brings artists already effected by earthquake to the capital to encourage new discussion. It is a week-long series of art displays, talks, performances, and workshops, with artists from Japan, Christchurch and Kaikoura sharing their experience, knowledge and work in building resilience alongside the business and city planning sectors. The programme seeks to 'earthquake strengthen' the Wellington arts community.
Three Japanese artists have been invited to exhibit alongside Christchurch and Kaikoura based artists including Audrey Baldwin, Kim Lowe, Matthew Moriarty, Miranda Parkes, Tonya Sweet and Jason Ware to name a few. The exhibition features sculpture, performace, painting, photography, digital works and installation.
With the increasing number and severity of natural disaster and humanitarian crises faced by towns and cities around the Pacific Rim, we need to discuss and respond in ways that sees the community work alongside the decision-makers in emergency preparedness, disaster relief and rebuilding efforts. Engineers, property developers, architects, city planners and bureaucrats are invited to participate in panel discussions with artists.
Shared Lines emerged out of the earthquake events that devastated Canterbury, New Zealand, and Fukushima, Japan in 2011. Shared Lines is now an established collective of artists and art producers that aim to promote artistic exchange between cities and use art to build resilient cities.
Thank you to our funders and sponsors; Creative New Zealand, Wellington City Council, Urban Dream Brokerage, Willis Bond & Co., Studio Pacific Architecture, Canyon Creative and Kinetic Digital.
Shared Lines: Wellington is being umbrellaed by the Wellington Independent Arts Trust.
Website: sharedlines.wordpress.com
Follow: Shared Lines: Wellington on Facebook, Instagram and Twitter.
Other Events
Symposium: Adam Auditorium (City Gallery Wellington): 6pm Tuesday, 17 October
Yasuaki Igarashi's public artwork Sora-Ami: Knitting the Sky will be installed on Wellington Waterfront Lagoon
Contacts
Linda Lee
E: sharedlineswellington@gmail.com
P: 021 0222 6386
Up Next
the illustrated chicano
Artist
William Franco With Lime & Miki Seifert
Main Image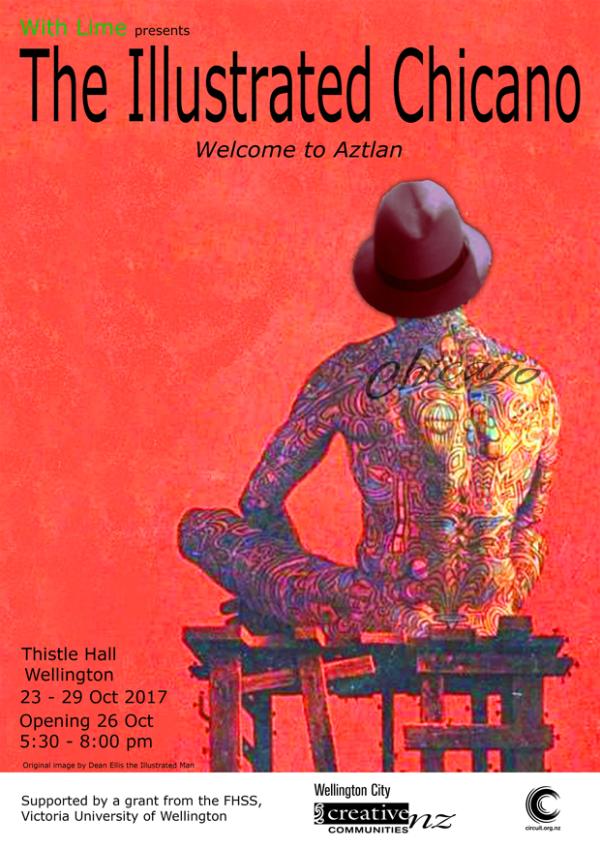 Description
Welcome to Aztlan!
This October, tattoo's come alive to tell the stories of Chicano's. The Illustrated Chicano is an interactive installation that tells a story of migration through moving tattoos. Artist William Franco, of Wellington arts company "With Lime", brings to life his Journey to Aotearoa using body casting and projection.
The installation, which re-purposes Ray Bradbury's story "The Illustrated Man," welcomes visitors to experience the culture and history of Chicano's. Visitors will be able to observe the construction of the piece from October 23-25 and experience the finished installation from October 26-29.
For more information check out our Facebook page and our website With Lime.
Main Image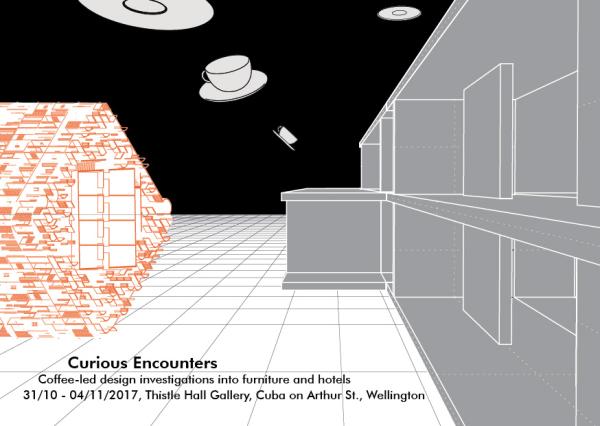 Gallery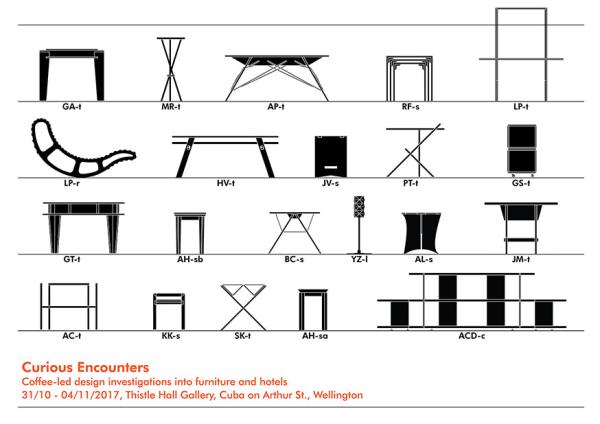 Opening Hours
Tuesday 31 October - Saturday 4 November, 10.00am - 6.00pm
Description
This exhibition presents a set of curious encounters: We welcome visitors to the gallery to encounter innovative furniture inspired by coffee. Secondly, a series of hotel designs experiments with the hotel as both an idea and a phenomenon. A further encounter occurs between furniture and hotel, which are closely related. Prototypes of tables and chairs mix with hotel designs. All exhibits are designed and fabricated by Victoria University of Wellington's vibrant young minds. Visitors are encouraged to engage with this landscape of furniture and hotel artefacts, to view them or sit amongst them and have coffee.
Concept:
Hans-Christian Wilhelm: Curator and Course Coordinator Furniture
Simon Towse: Curator and Course Coordinator Hotel
Exhibition Design, Centre En-Counter, Graphics:
Hans-Christian Wilhelm, Ann-Kathrin Eberhardt, Denise Duggan, Cameron Roussow, Steven Almond, Dion Andrews, Julia Vencatachellum, Hudson Volykhine
Furniture prototypes and designs:
Gareth Alexander, Dion Andrews, Benjamin Carpenter, Annabel Childs, Thomas Clark, Charles Devine, Denise Duggan, Ann-Kathrin Eberhard, Rose, Flynn, Travis Hinchliff, Alan Howard, Karly Kimura, Sophie Kolmer, Andy Lee, Natasha Linley, Javiera Magallon Nicolet, Luke Poulsen, Liam Prentice, Apirana Procuta, Mariana Restrepo Sierra, Cameron Rossouw, Giorgio Scott, Grace Tennent, Philip Tong, Julia Vencatachellum, Hudson Volykhine, Bronya Webb, Yujia Zhao