TIC TAC TOE = X3 ARTISTS, x3 styles, x3 viewpoints, one show
Artist
Christen Stewart, roOm & Holly Thomas
Main Image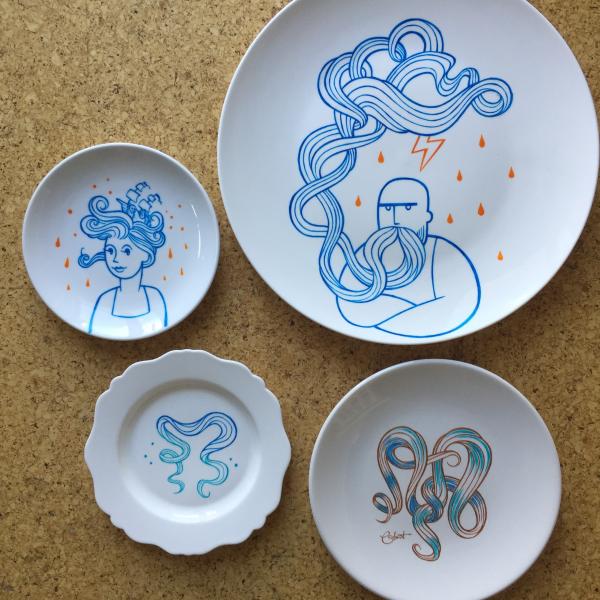 Gallery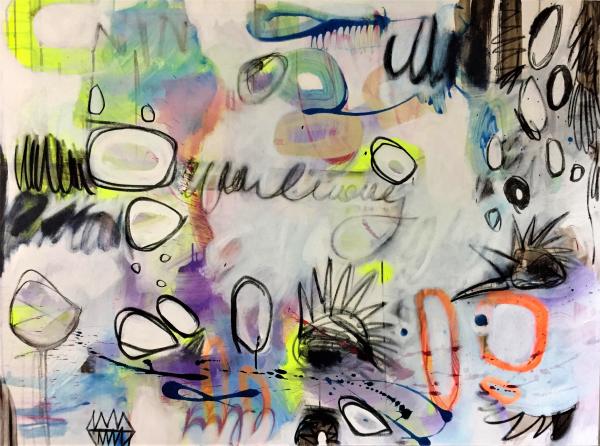 Opening Hours
Tuesday - Sunday: 10.30am (after a coffee) - 5.00pm
Description
Tic Tac Toe is an exhibition of local Ngaio artists, Christen Stewart, roOm, and Holly Thomas.
All three artists work in different mediums and materials, but are connected by the challenges of being practising artists as well as busy active parents to young families. The show was born from an idea to represent the buzzing creative community of Ngaio in central Wellington, and also from the desire to comitt to an artistic deadline and support each other with finding the time to make work for exhibition.

About the Artists:

Christen Stewart is an illustrator based from her home studio in Ngaio. Her practice usually realms inside the digital world armed with computer and tablet, but over the last 12months she has been developing a series of finely detailed, painted pattern icons in bright ceramic paint on plates. She is influenced by the profound natural curls of her second child, and natural formations, as well as a few vintage plates she has lying around and has used these as a starting point to develop a whimsical line-art style.
What started out as a journey of shapes and patterns, naturally for christen, led to character design and what stories might the characters tell if they were combined with these androgynous, organic patterns. The result is a quirky, mischievous and fun twist on the simple more organic plate designs. The circular plates lend the art a more natural soft border feel which suits the playfulness of the artwork. She is also experimenting with context, by adding her art to Tshirts sweatshirts and other merchandise with her online store kaboodle.threadless.com.


Holly Thomas is a painter and has been creating work from her Ngaio home since moving to the area 5 years ago. Her work is bold and dynamic, and she has developed a unique fast-paced style which allows her to build expressive layers of paint amongst the regular chaos of the family home. Holly is inspired by colour and line, often using pencil and charcoals to define and mark the surface once the paint has been laid. She also has a thing for neon and her works often have a pop of flouro hidden within the layers or thrown across the surface as a dramatic highlight.  Holly is a regular exhibitor at Ngaio's local cafe, and a NZ Art Show participant over the years. She will be showing again as a Solo Artist in this years NZ Art Show.
 
Jason Courtis aka roOm, As an artist I show and label all my work under the pseudonym of "roOm"
As a photographer, "roOm" showcases subjects that are often passed by without notice, forgotten, or have lost our attention.
As an artist, roOm believes it is the job of the photographer to bring these details back into focus in a new and creative way.
roOm often shoots imagery at night, when the busyness of the day gives way to the space and calm of the dark.
roOm has currently been investigating "light" through the lenses, combined with "light" as a final product and is creating thought provoking and dynamic light box imagery for the viewer to enjoy. I will Be show again this coming year as a Solo Artist Wall artist at the NZ Art Show 2017.
convergent
Artist
Nicky Kane & Natalia K Parra-Sierra
Main Image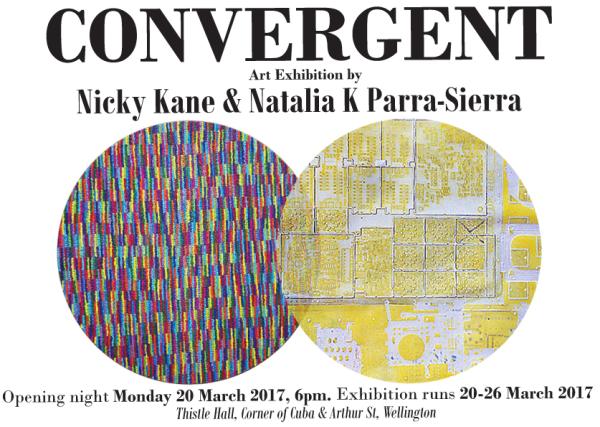 Gallery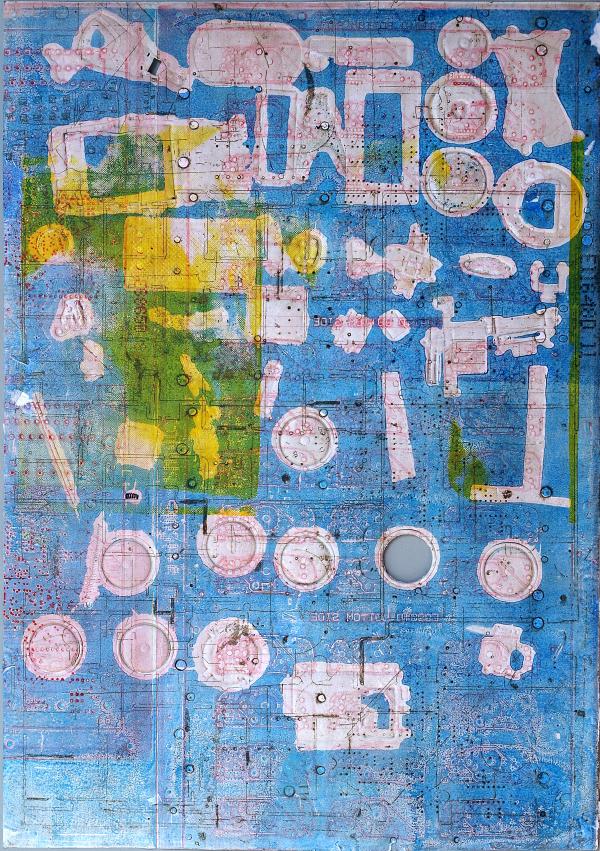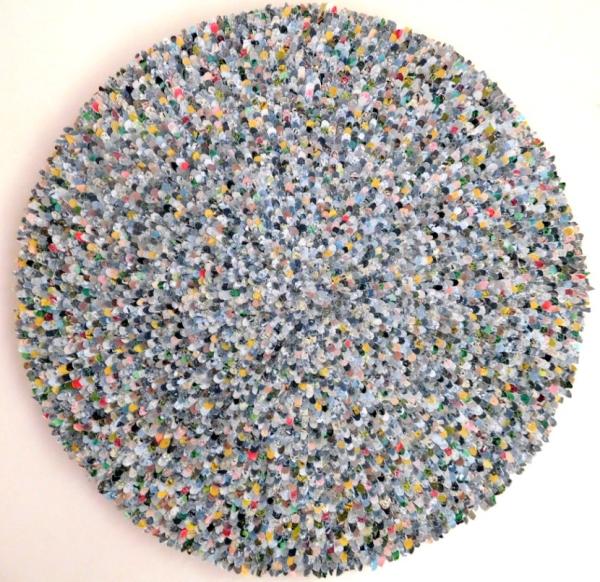 Opening Hours
Tuesday - Sunday: 10.00am - 6.00pm
Description
Convergent is an exhibition by Nicky Kane and Natalia K Parra-Sierra. Our aim is to show how materials such as unconventional printing paper, tissue paper, computer components, and other media can be interpreted and presented innovatively as art.
We hope that the individual aspects and qualities of our work will make a stimulating show and it will engage the audience in a conversation about the ways in which colour, texture, line and space can be explored and presented as art. It is through our imaginative use of materials and our unique approach to making art that the concept of convergence arises. We share a love of paper, texture and the concepts of collage and this is evident throughout our work.
outside the machine
Artist
Bodhi Vincent & Robert Franken
Main Image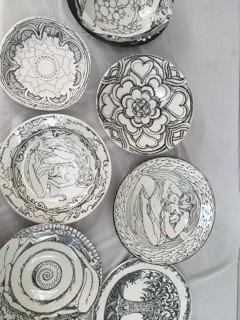 Gallery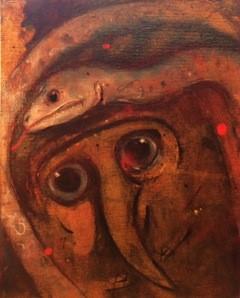 Description
'OUTSIDE THE MACHINE'  Is mainly a collection of paintings/engravings (Robert) and recent forays into decorated ceramics (Bodhi) This 'Mosaic of the Artists minds' is a collaberation of two very experienced practitioners coming together with their work. To allow their art to rub shoulders in time and space, the ensuing result will be an outcome of  two different streams of artistic enquiry, a dynamic and robust consortium work, rich with the diverse imagery of two mark makers sharing a space and celebrating the outcome.
inhale : exhale
Artist
Helen Williamson, Charlotte Adams, Marly Doyle & Genelle Eaglen
Main Image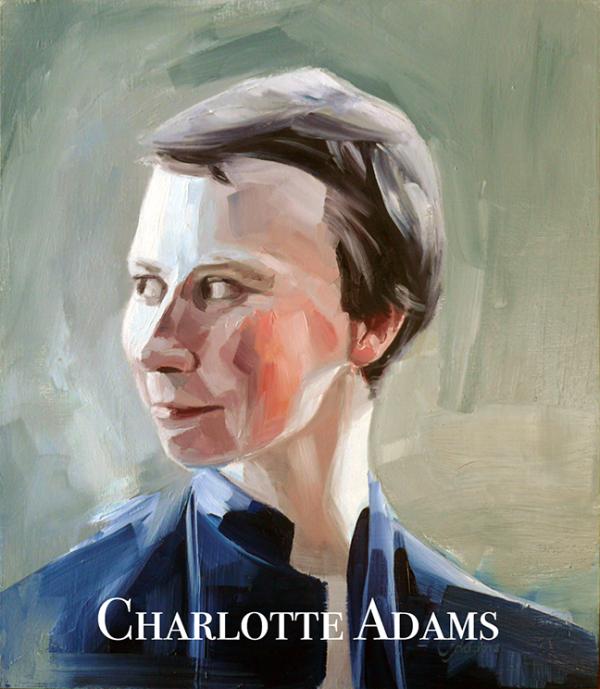 Gallery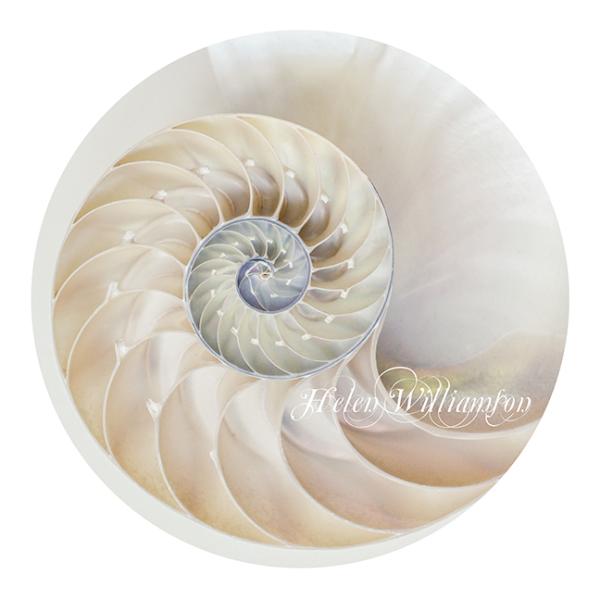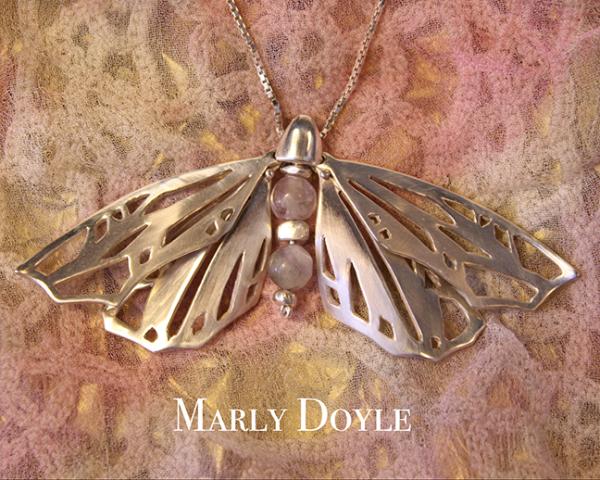 Opening Hours
Tuesday to Friday 11.00am - 6.00pm
Saturday 11.00am - 5.00pm
Sunday 11.00am - 4.00pm
Description
'INHALE : EXHALE' offers soulful and beautiful visual imagery that acts as a counter to what has become a very fast-paced, digital-focused world. 
Tangible subjects, and tangible working processes, all contribute to a grounding of the work in reality. These artists challenge the viewer to really look and absorb not only the subject being presented, but each and every stroke of the artist: pencil-stroke, brush stroke, or polish of the jeweller's cloth... reach out and hold your attention. 
The artists exhibiting in INHALE : EXHALE supplement or support their art practice by contracting for the film industry. This can be a highly demanding occupation, it is both energetically and creatively draining. This exhibition at Thistle Hall is an opportunity to nourish and celebrate their own artistic talents and interests, and to show their work to a wider audience.
We think the Wellington public will be interested to see the personal work of some of our reclusive film technicians, and believe that many people will relate and respond to the themes explored in the work.
Take a moment to… breathe in : breathe out…
Brink Frontier - Photival
Artist
Recent Graduates & Photival Open Call Winners
Main Image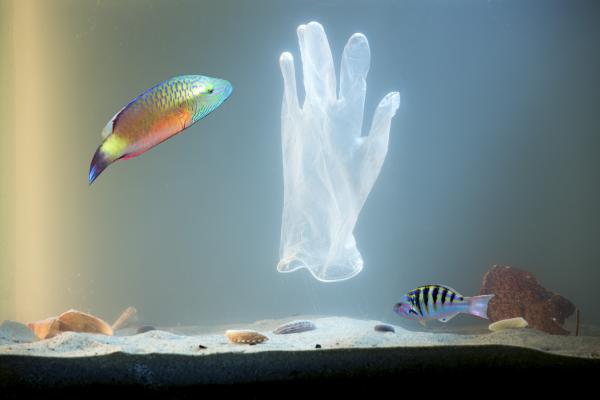 Gallery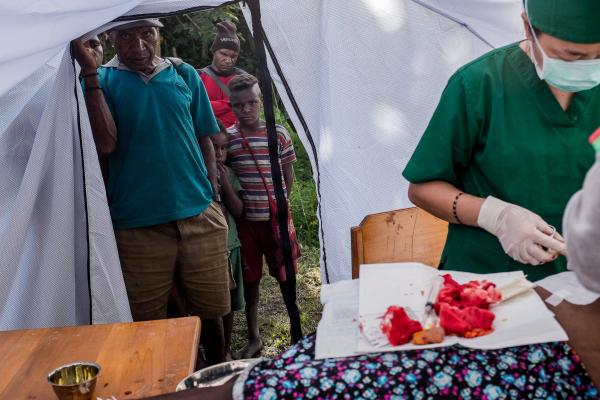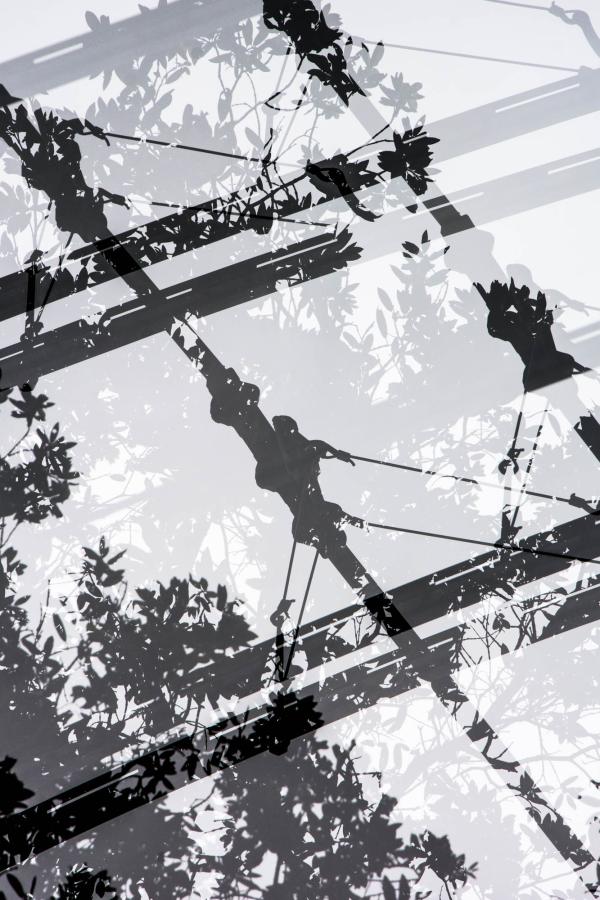 Opening Hours
Monday - Friday: 11am - 6pm
Saturday: 10am - 4pm
Description
PHOTIVAL

Wellington's first photography festival in over a decade, aims to use photography as social commentary to discuss widely important issues we face in the world today.  We are proud to be acting as a bridge between our audiences and many local and international organisations working for positive social change.

PHOTIVAL IS PROUD TO PRESENT 'BRINK FRONTIER'
​
We will be showcasing a selection of recent graduates work which we feel not only fits the theme of Brink but also demonstrates the outstanding upcoming photographic talent from Wellington's Massey University.
​Evageline Davis - Touchy
Ben Murdoch - Scope
Chevron Hassett- Ko toku taumata tonu, ko Hawaiki
Chloe Burns Candy - It's the Little Things
Kasmira Krefft - For the Sake of Others

Alongside the selected graduates we will also be showcasing three winners from our open call competition selected by our international panel of judges.
​Ben Laksana - "I hope, with the grace of God, they can help me ease my pain" 
Christina Little - Wellington Trolley Buses
Antony Kitchener - ​Plastic Fantastic
​ASSOCIATED ORGANISATION

The associated organisation is Action Station. They believe in a New Zealand that is fair and flourishing, with courage and compassion at its core. They believe in a robust democracy powered by informed and connected citizens, guided by accountable leaders. They believe in putting everyday people and our precious planet first, and building an economy that truly serves us.
​PANEL EVENT AT THISTLE HALL

In Discussion – Can Images Evoke Social Change?
https://www.facebook.com/events/1038479889631546/
Saturday March 4th, 4pm, koha entry​
End Date
25 February 2017
From the Mountains to the sea
Main Image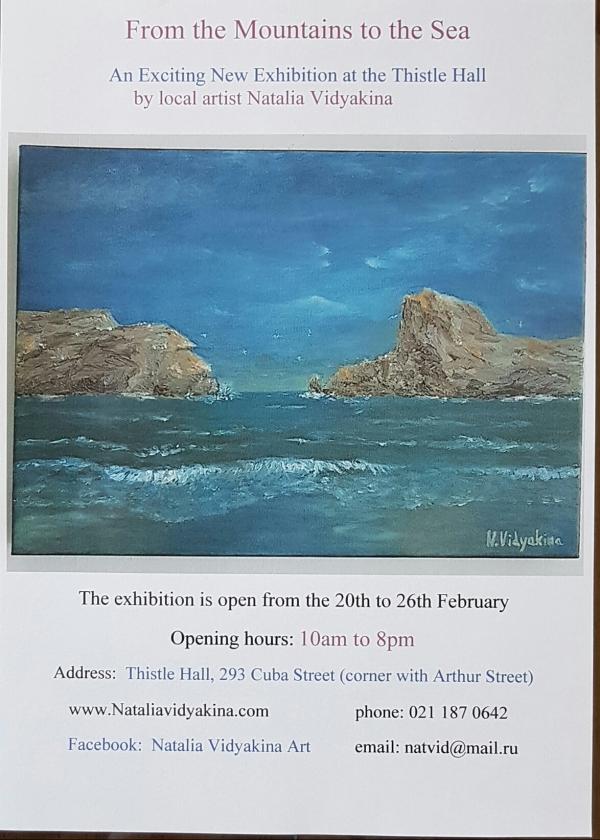 Gallery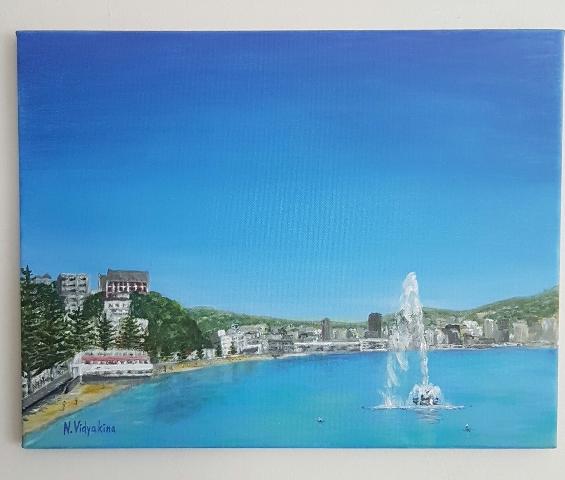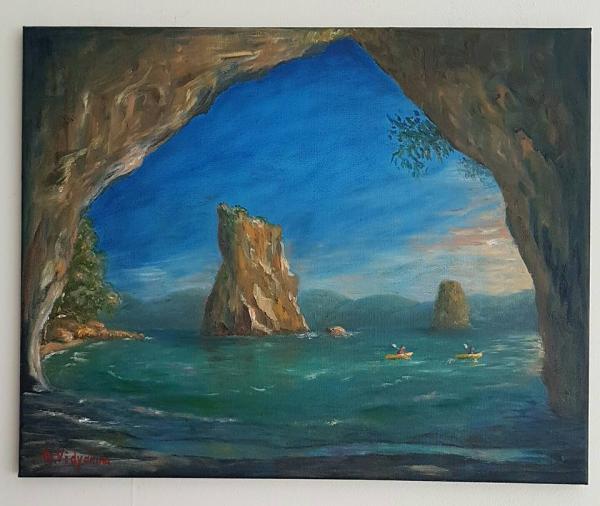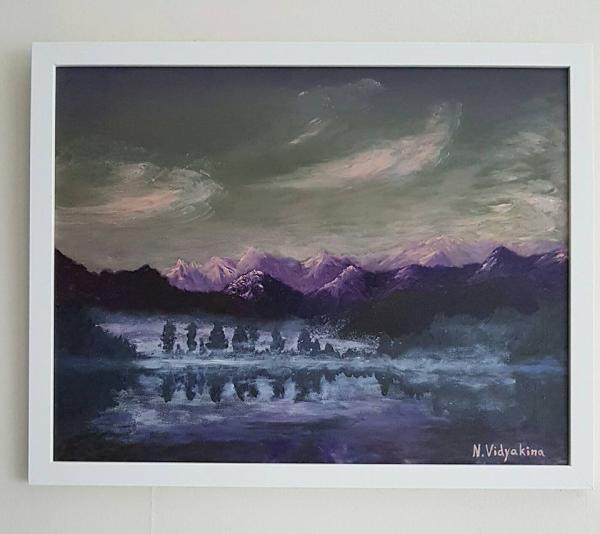 Opening Hours
Monday - Sunday: 10.00am - 8.00pm
Description
Local painter Natalia Vidyakina presents "From the Mountains to the Sea", an exhibition of paintings which represent beautiful New Zealand scenes, landscapes, seascapes and gardens
For more information:
021-187-0642
End Date
18 February 2017
a state of mind
Main Image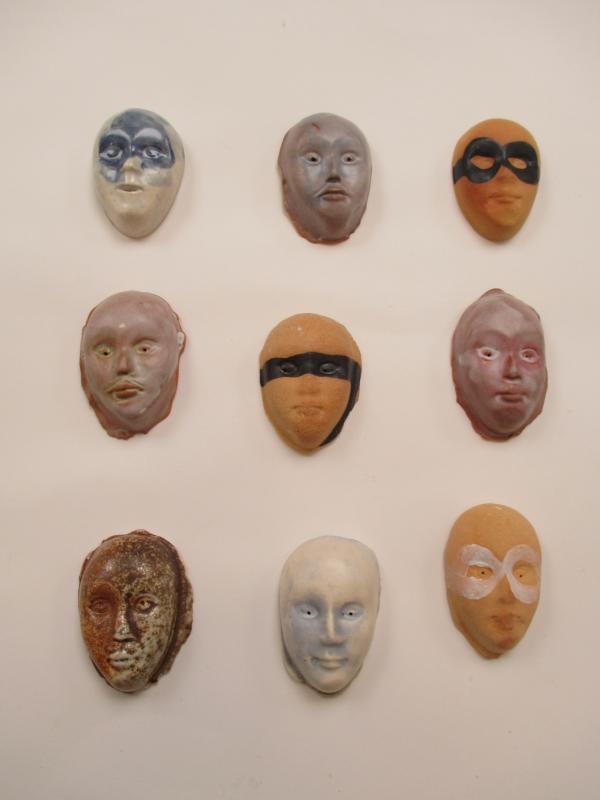 Gallery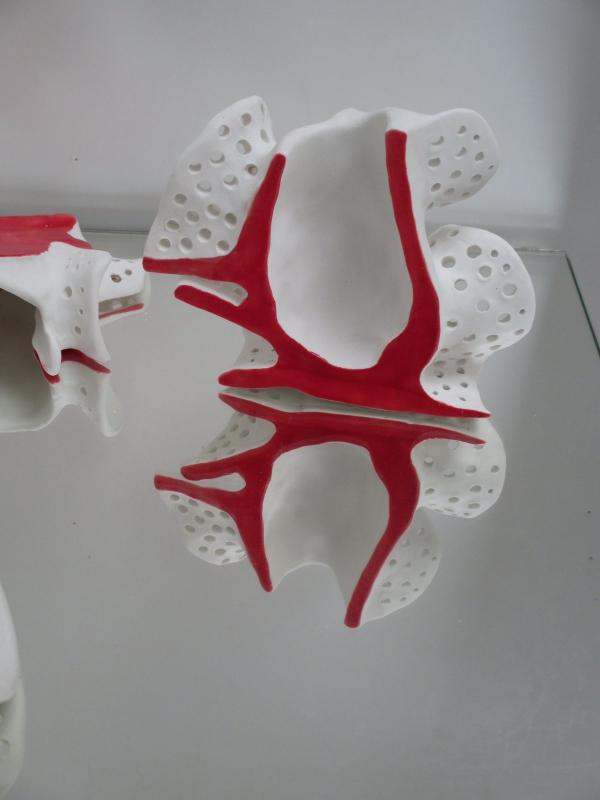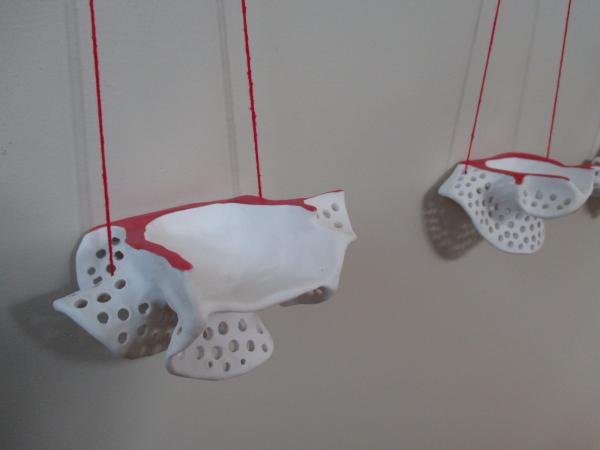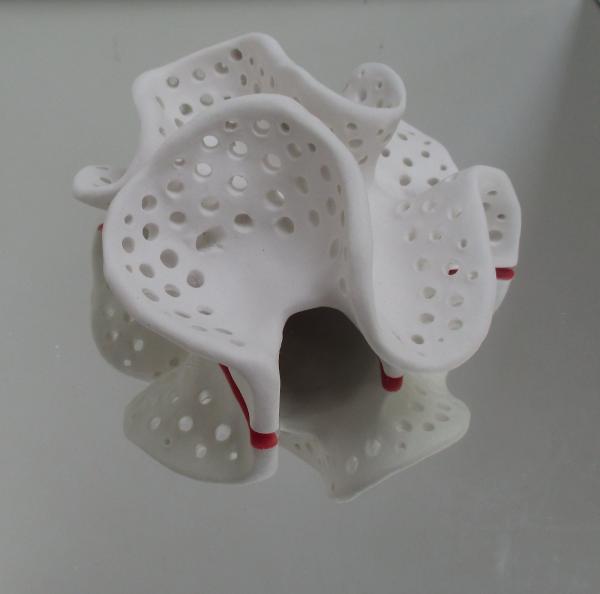 Opening Hours
Tuesday - Sunday: 10.00am - 6.00pm
Description
We live in a world that is constantly bombarding us with text and images telling us how we should be, how we should feel, how to be better.  Social media has been described as "a happy place"
A state of mind is a collection of ceramic works exploring the interaction between affirmations and the mind with references to media and the grid.
Along with other works the exhibition contains 85 masks for sale for $25 each.  A donation of $5 per mask will go to support youthline.
End Date
10 February 2017
do dogs and their owners look alike
Main Image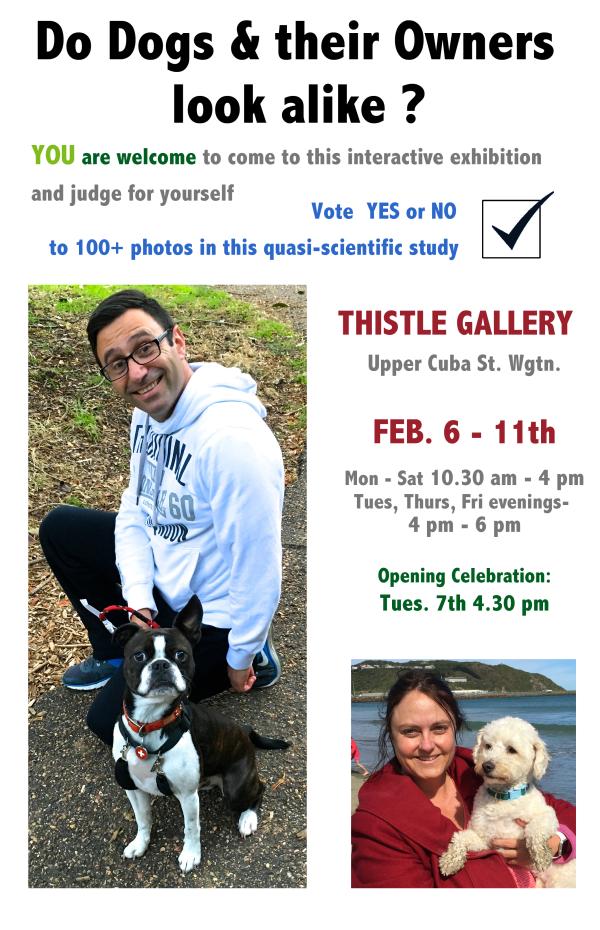 Opening Hours
Mon - Sat: 10.30am - 4.00pm
Tues, Thurs & Fri evenings: 4.00pm - 6.00pm
Photochop 6 - the art of collage
Main Image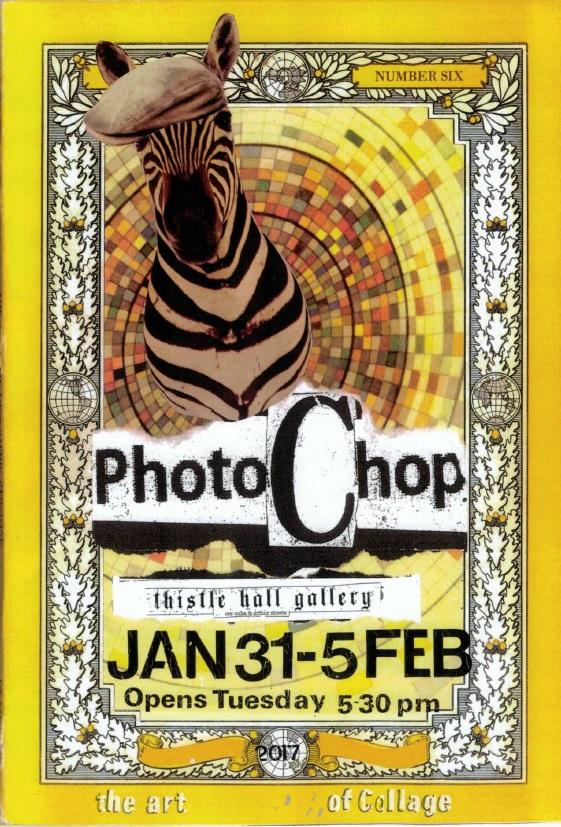 Opening Hours
Wednesday - Sunday 10.00am - 7.00pm
Description
All artworks are between $5 - $100.

Come and make your own for free and take them home (from Wednesday).
Main Image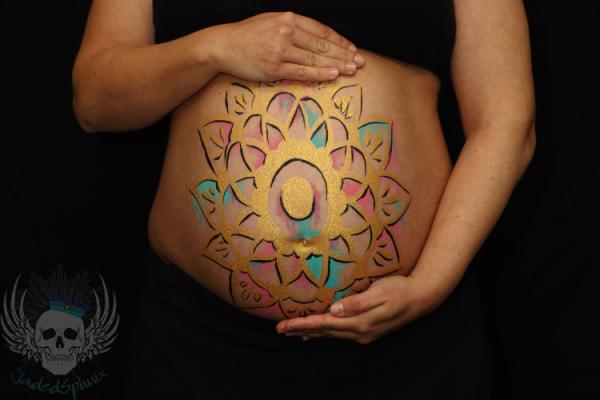 Gallery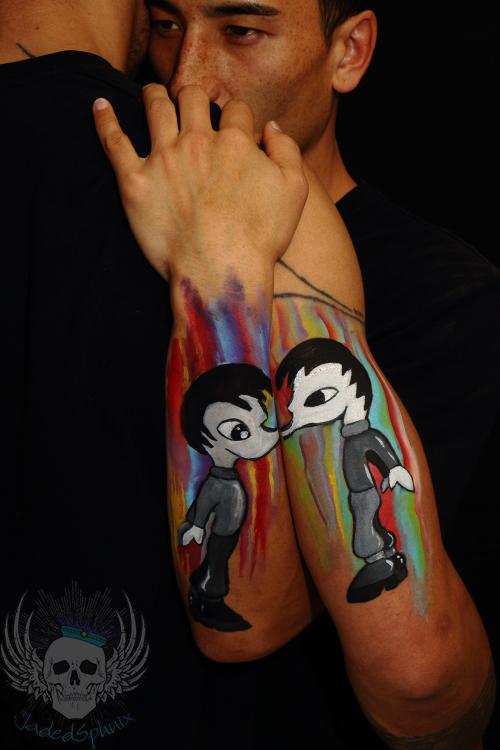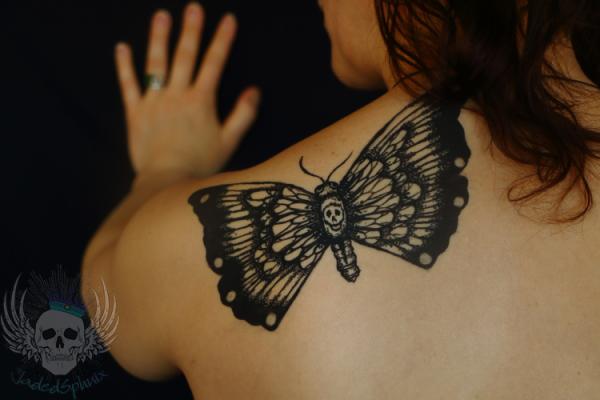 Opening Hours
Tuesday - Thursday 10am - 7pm
Friday 11am - 8pm
Saturday 9am - 8pm
Sunday 9am - 5pm
Description
The Second Skin exhibition began with the simple idea of showing people that art is more than a canvas you hang on your wall. That idea is the foundation of the exhibition, but over the course of creating the Second Skin exhibition, it has come to be a lot more than that (at least for me).
Ten years ago, I was introduced to the world of body painting and I instantly fell in love; why hadn't I found this art form sooner. As a teenager I dreamt of becoming a tattooist, so it's no surprise that I took to body art so keenly. With inspiration from various tattoo magazines I began drawing flash and showed my designs to a few tattooists for feedback. I received some of the best advice from the late Phill Mathias of Dermagraphic Tattoo Studio and it still often rings in my ears, "Learn, try & practice as many different art forms as you can. Do life drawing, sculpt, paint, everything and anything, it all makes you a better artist".
A little over two years ago, I was pregnant, annoyed by the limited choice of prints on boys clothing and often found myself wondering why prints on children's clothing were the way they were, why couldn't you find those cool adult prints on kids clothing? So armed with my fabric paints & plain baby onesies, I started painting.
Second Skin isn't an exhibition about body art.
Second Skin isn't an exhibition about photography.
Second Skin isn't an exhibition about hand painted clothing.
Second Skin is an exhibition is a combination of all of my artistic loves, because art is more than something you hang on your wall.
Sometimes, you wear it.
End Date
23 December 2016
paperworks
Artist
caron dallas & meg prebble
Main Image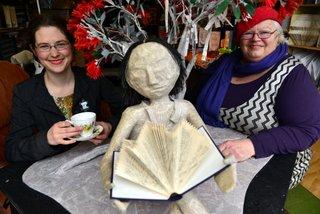 Gallery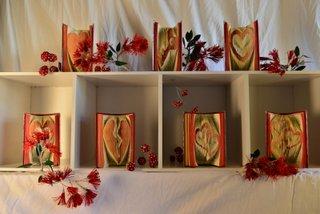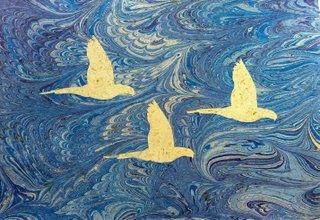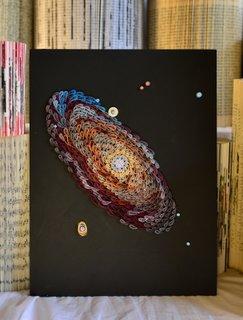 Opening Hours
Tuesday - Saturday, 10.00am - 10.00pm
Description
Wellington Artists Transform Paper into Vibrant Sculptures
Paperworks, an exhibition by Wellington artists Caron Dallas and Meg Prebble, will run from 20–24 December at Thistle Hall in Cuba St. As well as exhibiting, the artists will be demonstrating some of their amazing paper manipulation techniques throughout the week.
Caron and Meg share a love of the versatile medium of paper, with their works transforming words and paper into unusual 2D and 3D art.
Highlights of the exhibition include ambitious works featuring a giant typewriter keyboard constructed from books and Hubble telescope images reinterpreted in coiled paper.
The pair also collaborated on some exhibition pieces.
"Meg and I have been excited to work together to create some whimsical installations where books sprout brilliant toadstools and twinning flora" Caron says.
Caron, of Norac Salad, crafts book sculptures. She believes books are made to communicate through its words but by changing its appearance the book becomes an independent image expressing itself through its shape. Caron can be found in her garage/workshop on Newtown Ave.
Meg's work explores nature through paper. Quilled galaxies swirl on the walls, marbled native birds fly on harakeke paper, and a lifelike pōhutukawa tree, made from the Dominion Post, shelters a pensive reader. Meg, of Dora Papers, works and teaches in Eastbourne, surrounded by trees and piles of paper.
For more information please contact:
Caron Dallas, 0220 930 537, caron.dallas@gmail.com
Meg Prebble, 027 407 5098, dorapapersart@gmail.com
End Date
17 December 2016
just good stuff
Main Image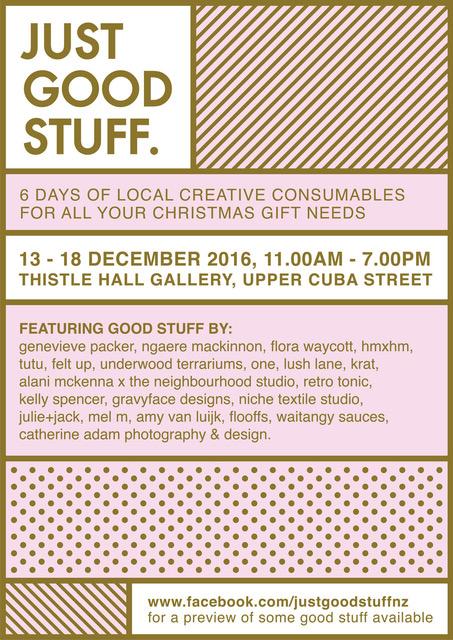 Gallery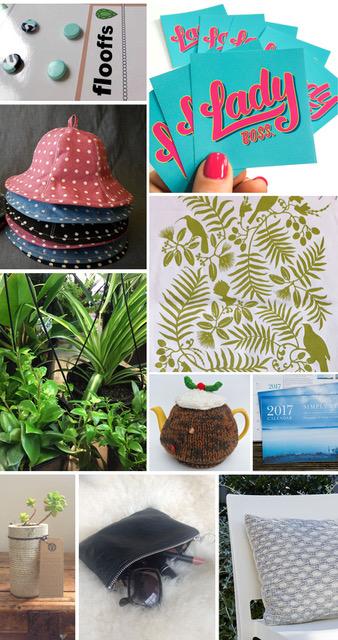 Opening Hours
Tuesday - Sunday, 11.00am - 7.00pm
Description
6 days to solve all your christmas shopping needs, while supporting local, independent creatives - it's practically guilt-free!
Opening 6.00pm Monday 12 December - join us for a glass of Christmas cheer and first dibs on the goodies.
Thistle Hall Gallery, Upper Cuba Street, Wellington
Heaps of good stuff from just $5.
Check out www.facebook.com/justgoodstuffnz for a preview of some of the good stuff on offer (updated regularly, so check back for even MORE good stuff...)
Featuring JUST GOOD STUFF from:
genevieve packer, ngaere mackinnon, flora waycott, hmxhm, tutu, felt up, lush lane,
alani mckenna x the neighbourhood studio, kelly spencer, gravyface designs, krat
underwood terrariums, niche textile studio, retro tonic, one, waitangy sauces, mel m,
amy van luijk, flooffs, julie+jack, catherine adam photography & design, art deacon.
End Date
10 December 2016
Weaving Light and Space
Artist
beata kozlowska & david moraton
Main Image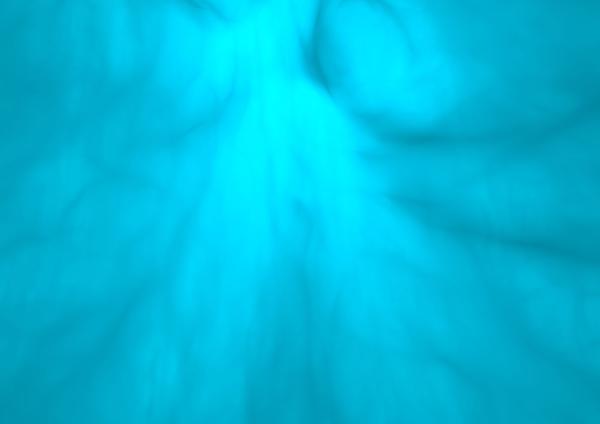 Gallery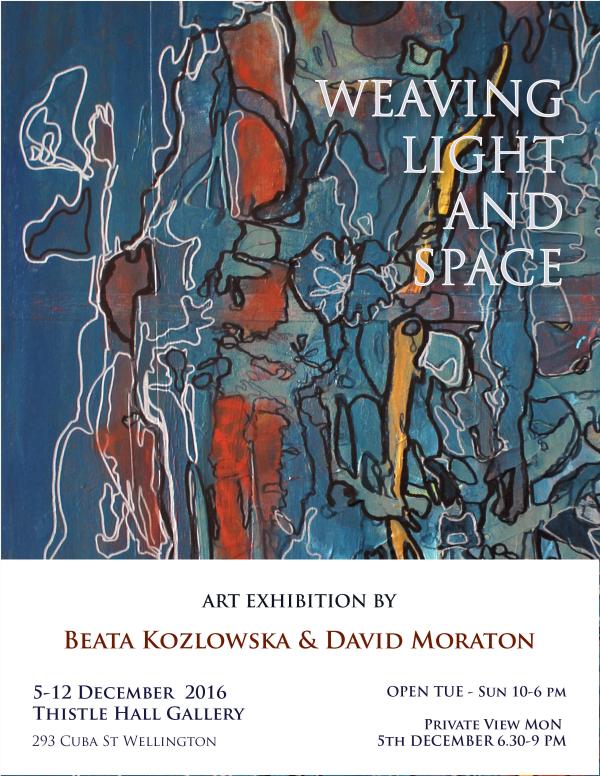 Opening Hours
Tuesday - Sunday: 10.00am - 6.00pm
Description
"Weaving Light and Space" is a first New Zealand based collaborative art exhibition by two visual artists based in Wellington and London, UK: Beata Kozlowska and David Moraton. 
The exhibition showcases their recent art works made in Wellington. Lines, strings and light are recurrent elements and main motifs of both artists' installations, paintings, drawings and videos. Wherever placed three-dimensionally or represented on a bi-dimensional surface, these lines connect each other in weaving structures, mapping the space that they live in, creating complex organic forms and casting lights and shadows. Both artists find commonality in using lines and light to evoke the transcendental through abstract imagery, which constitute an integral part of their visual languages.
For Kozlowska, this results in a tangible vocabulary of motifs, layered marks and carefully re-edited forms, but within this matrix, the sequence is disordered and the originating mark is lost in the process of becoming something else. Moraton considers this experience more as a path leading to exploration of the Sublime in digital media.
Beata Kozlowska, (born in Poland) studied Master Degree in Fine Arts ( MFA) at Chelsea College of Art and Design in London in 2010, and Drawing, Bachelor Degree (BA) (Hons) in 2008 at the University of The Arts, Camberwell College of Arts London and MA Polish Literature and Linguistics at the University of Warsaw. Her practice spreads through many disciplines like drawing, painting, performance, installation, video and sculpture.
She has been exhibiting in numerous shows in London, UK, and internationally in Poland, Germany, Lithuania and Spain among others. In addition she was selected to several national and international art residencies UK Aspex Gallery, Cortijada Los Gazques Spain, KCCC Lithuania and most recently Arteles in Finland.
David Moraton (Spain) is a video-artist specialised in stereoscopic video animations and interactive installations. He graduated from the Fachhochschule Hannover, Germany and also from the Universidad of Valencia in Spain. He has been exhibiting in Germany, Spain, Finland, UK, Japan and USA, and last year he was finalist of the Lumen Prize for Digital Art for his video art work "Visus Sonitus". Combined with his artistic career, David works creating visual effects for movies. He will be showing his latest videos and digital prints.
More information about artists: www.beatakozlowska.com and www.davidmoraton.com
Exhibitionism: the art of stripping
Main Image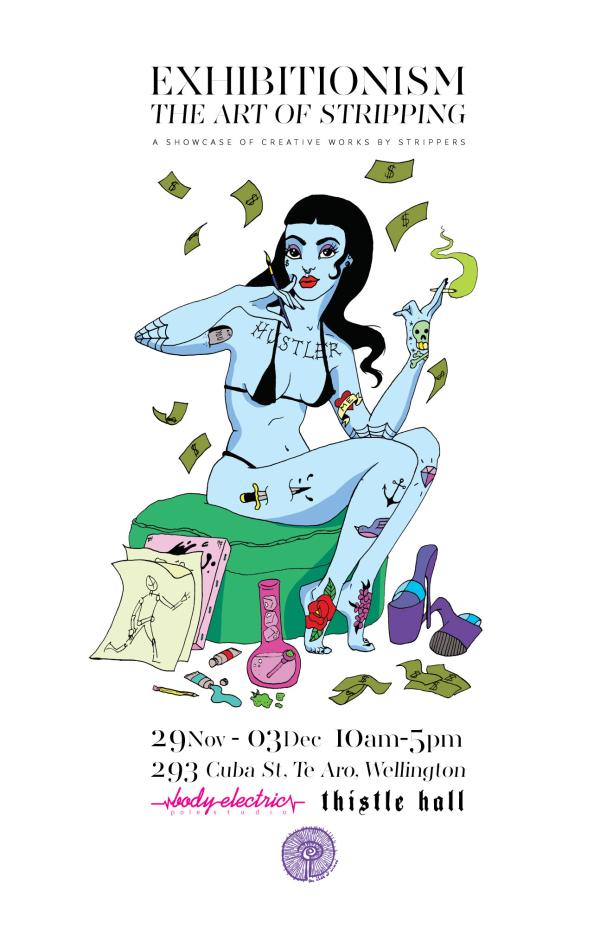 Gallery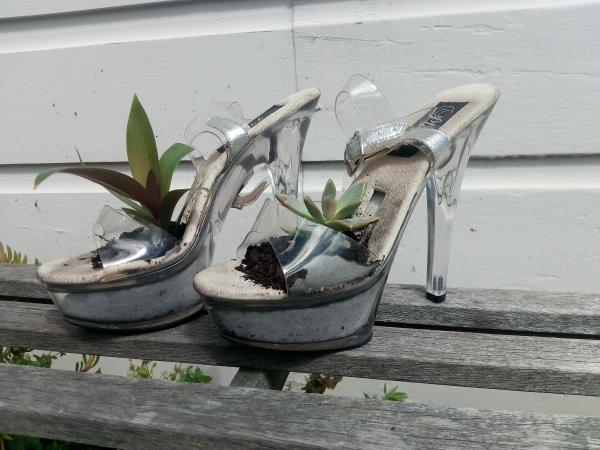 Opening Hours
Tuesday - Saturday: 10.00am - 5.00pm
Description
Exhibitionism: the art of stripping is a showcase of creative work by women who dance in Wellington's strip clubs. This is a show designed to stimulate and educate, inspire and surprise. In a year that has featured various news stories involving sex workers that have brought to light persistent negative attitudes about women who work in the industry, this is a timely reminder that women involved in sex work are all unique and complex people who are more than just stereotypes about their jobs. We will also be raising funds for Wellington Rape Crisis.
End Date
26 November 2016
finding the way out / creations by clive holgate
Main Image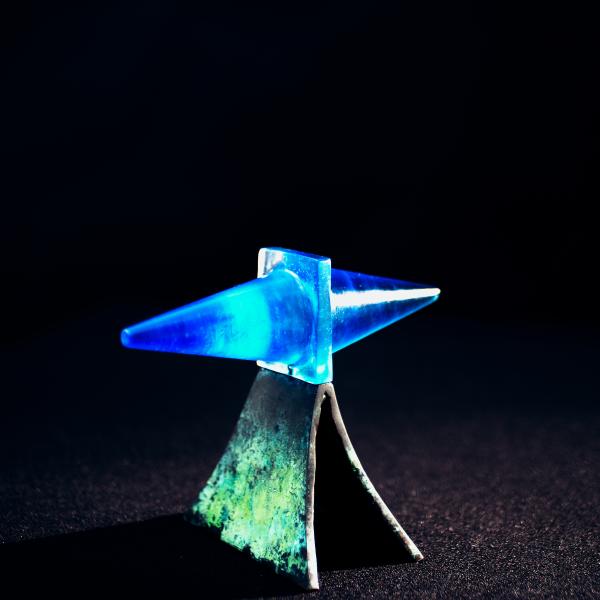 Gallery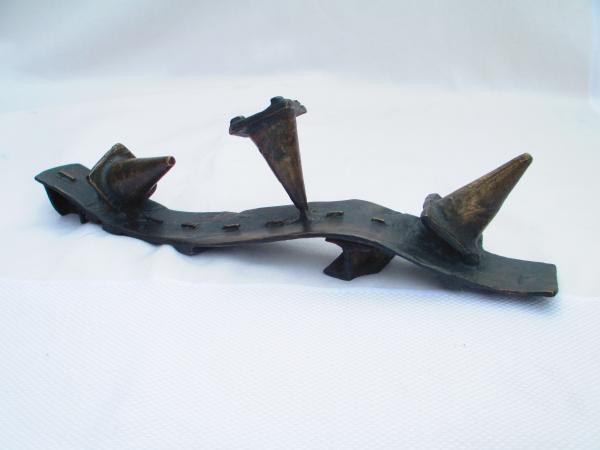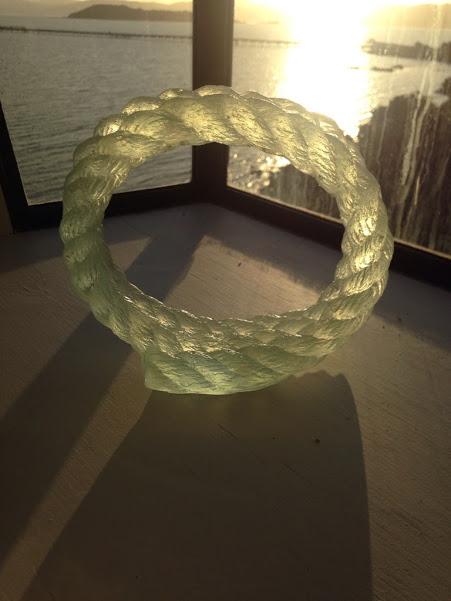 Description
An exhibition of sculptural work by Clive Holgate.  This body of work has been created over the last two and a half years and embodies the journey of finding the way out of the rubble associated with major life disruption such as the Christchurch earthquakes.  The work draws heavily on Clive's personal experiences associated with the Canterbury earthquakes with strong links to architecture and themes of disruption and recovery. 
Clive works in bronze, steel, glass and ceramic to produce original one off works.
Come along to exhibition, experience this body of work talk to Clive and go into the draw for an original sculpture.
End Date
18 November 2016
TE HUI TOI WHAKATUMATUMA O AOTEAROA / Aotearoa International Festival of Arts & Resistance
Main Image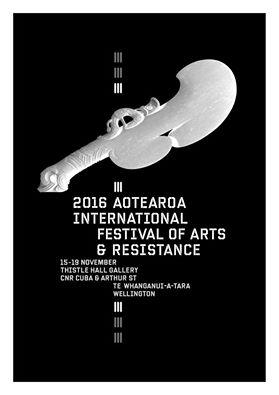 Gallery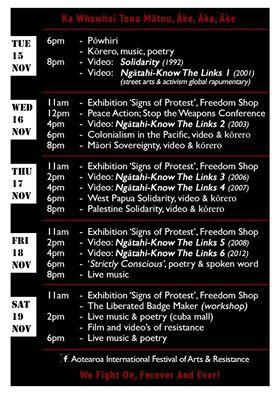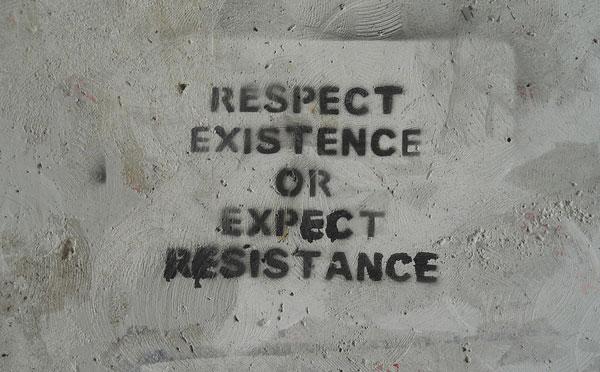 Opening Hours
Tuesday - Saturday: 11am - 10pm
Description
A new biennial event with a kaupapa (purpose) of counteracting racism, plutocracy and capitalism by means of conscious music, poetry, art, speech, film/video and protest action is coming to the capital city.
The festival aims to elevate critical thinking in public spaces & amplify radicalism's significance as an instigator of positive societal progress.
Focus will be brought to specific issues; including Palestinian & West Papuan struggles, Colonialism in the Pacific, Māori Autonomy, and Police Brutality. Alongside musicians, poets and speakers of conscience to propel the ushering in of an enlightened society, devoid of capitalist profit-driven madness and mean-spirited individualism.
Initiated by Dean Hapeta aka Te Kupu, and inspired by the 11th Medellí n Poetry Festival and his own journey creating the six-part global rapumentary Ngātahi–Know The Links (which is the main moving-image/video component).
The visual art, curated by Suzanne Tamaki will feature Jos Wheeler's recent photographic exhibition 'Signs of Protest' which presents a range of dissent and outcry in the country, from the 1951 Waterfront Workers Strike to Māori Land Rights and Deep Sea Oil Drilling.
Purposeful, provocative, defiant yet tempered with grassroots aroha and unpretentiousness this inaugural Aotearoa International Festival of Arts & Resistance – Te Hui Toi Whakatumatuma o Aotearoa will in the future expand to involve a variety of venues throughout Te-Ūpoko-O-Te-Ika (greater Wgtn region), with an increase of artivists and radicals from other countries attending.
This is just the beginning.
Nau mai, haere mai, all events are free.
"KA WHAWHAI TONU MĀTOU - ĀKE, ĀKE, ĀKE – WE FIGHT ON FOREVER AND EVER "
Program online November 7th.
Contact: Festival coordinator, Te Kupu
matakahi@gmail.com / facebook: TeKupu Naa TeKupu
+64211295531
End Date
12 November 2016
Printmaking Emporium
Artist
Various Artists / Printmakers
Main Image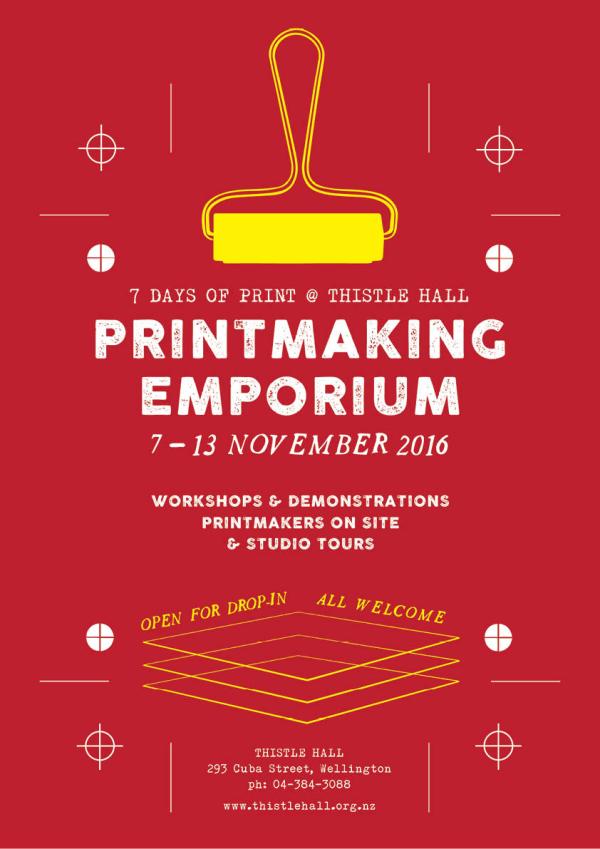 Gallery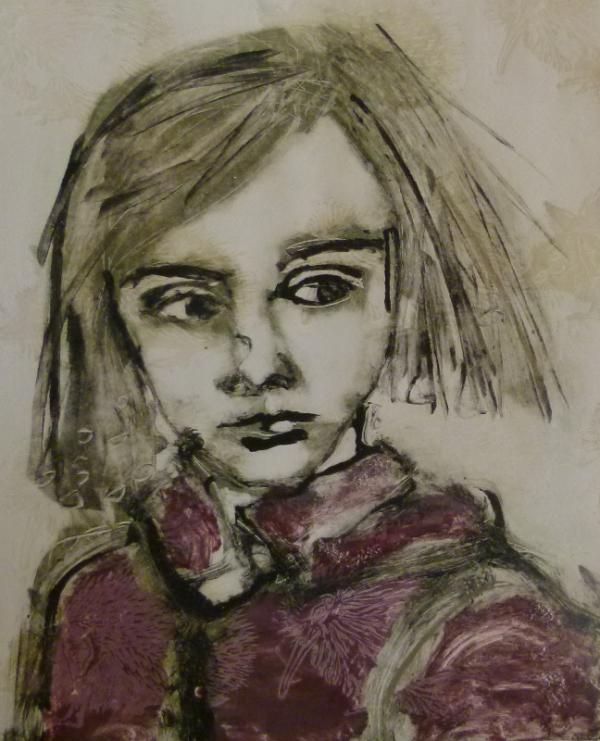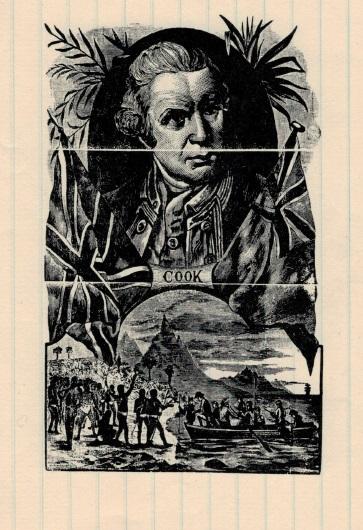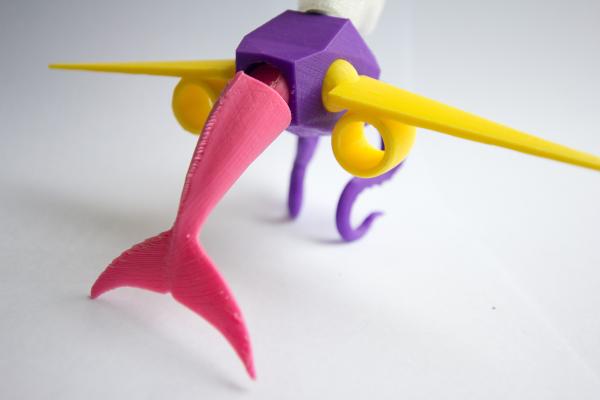 Opening Hours
Monday: 1.00pm - late
Tuesday - Saturday - 11.00am - late
Sunday: 10.00am - 1.00pm
Description
Thistle Hall Community gallery will transform into a print studio during the week of 7 - 13 November. Drop by during the week to try out various traditional and contemporary printmaking techniques. Across the week there will be discussions, demonstrations, workshops and the opportunity to visit local printmakers in their studios.

We have a whole lot of activities planned for you thanks to the generous support and enthusiasm of printmakers, volunteers and organisations.

The Print Museum are setting up for the week with a range of print equipment so you can print a business card and make a letterpress poster.

FabLab Wgtn will run a demo on making press-fit toys with a 3D printer and we will have the use of a 3D printer during the week.

Hutt Art Printmakers members will be available to help you try out different techniques. Maybe you'd like to screenprint a T-shirt with our logo, find out how to print without a press, make a drypint or a monoprint.

Wellington Rubber Stamp Co. have come to the party with some awesome stamps that you can use to make cards, wrapping paper etc...

Workshops - You can sign up for workshops if you want to spend some time on a particular technique with a printmaking tutor. These include stencilling, drypoint, embossing, relief and mono-printing. Ticket sales can be found here: http://www.dashtickets.co.nz/tour/880

Inverlochy will be running printmaking classes in their print studio during the week of Printmaking Emporium - please contact Inverlochy directly to sign up.

Studio Visits - On Saturday, 12 November, you can visit various print studios around the Wellington / Hutt region.

Facebook event
DAY OF THE DEAD 2016: MEMORY ROOTS
Artist
dia de los muertos wellington
Main Image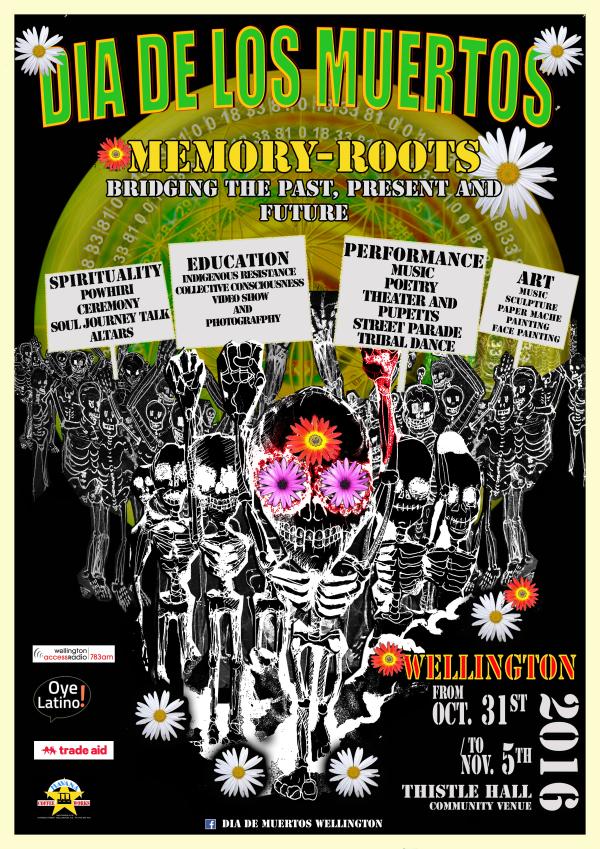 Opening Hours
Varies (refer to programme on Facebook)
Description
As every year for the past 8 years, we are celebrating the 2016 Day of the Dead. This is a multicultural community engagement for the celebration and expression of the immortality of life, our ancestors and the transition through death, where everyone is welcome to participate and share the fun.

The Day of the Dead (Dia de los Muertos) is an ancient tradition when Mexicans honour the spirits of their deceased ancestors, paying homage to the short time life has as a flower on earth, with colourful altars in their homes and all-night vigils in cemeteries. It is a celebration of both life and death, reminding us of the cycles we are all a part of.

The Day of the Dead celebrations in Mexico can be traced back to a pre-Columbian past. Rituals celebrating the deaths of ancestors had been observed by these civilizations perhaps for as long as 2,500–3,000 years. In the pre-Hispanic era skulls were commonly kept as trophies and displayed during the rituals to symbolize death and rebirth. The festival that became the modern Day of the Dead fell in the ninth month of the Aztec calendar, about the beginning of August, and was celebrated for an entire month.

Jorge Herrera (Mexican) is the Founder and Director, and he is helped by a handful of Coordinators/Commitee members. We are all very connected to various communities, whether it be for celebrating culture, diversity, music, food, art, poetry, dance...

This year we have SIX MODULES: ART, PERFORMANCE (including theatre), MUSIC, EDUCATION, SPIRITUALITY and CREATIVE PLAY (for kids).

Facebook event
EXIT
Artist
Whitireia Visual Art Students
Main Image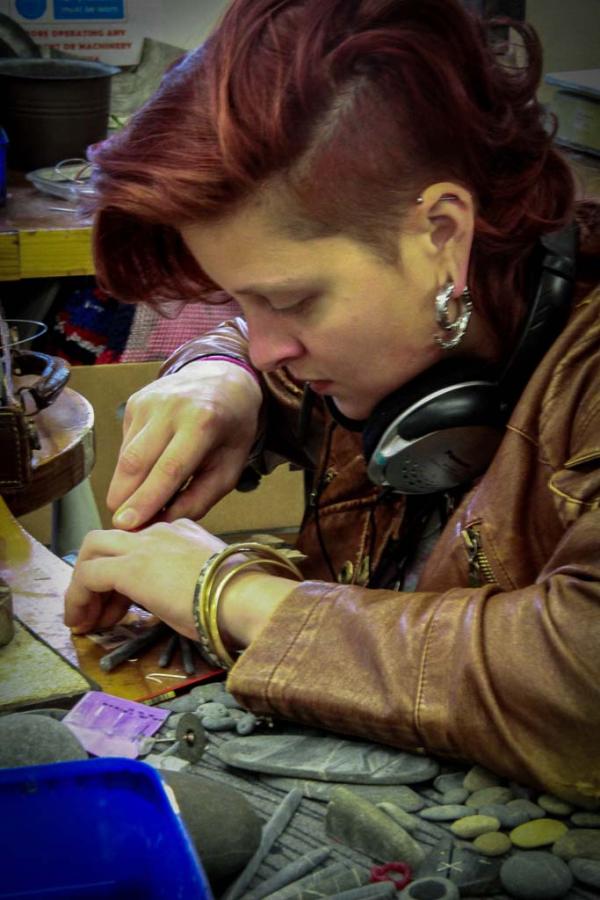 Gallery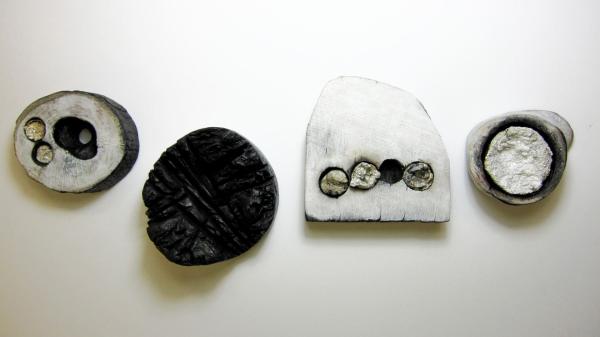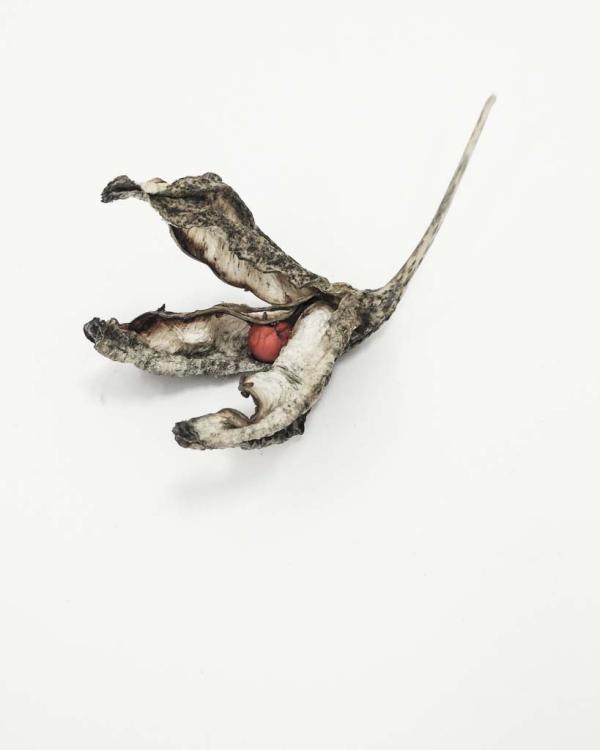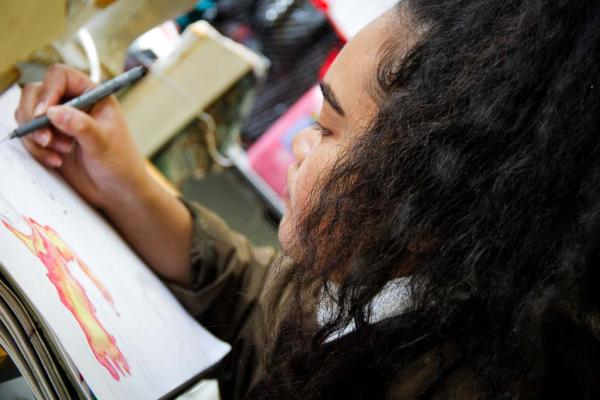 Opening Hours
10.00am - 5.00pm (Tuesday - Sunday)
Description
"Every EXIT is an entry somewhere else."

Whitireia Visual Art Students are proud to present EXIT, a group exhibition that will showcase the very best of the work they have produced in 2016. Included in this show will be a wide variety of artworks, ranging from contemporary jewellery and sculpture, to painting and textile design.

All the work on display is created by Whitireia visual art first- and second- year students. The work has been developed throughout the year in their preferred subject and is made to a high standard of quality.

The artists welcome you to join in opening celebrations on Tuesday 25th of October, 6pm.

For additional information please contact Sophie Divett on 027 357 0997 or Sophie@divett.com
Points of View
Artist
Jenny Keate & Shelly Masters
Main Image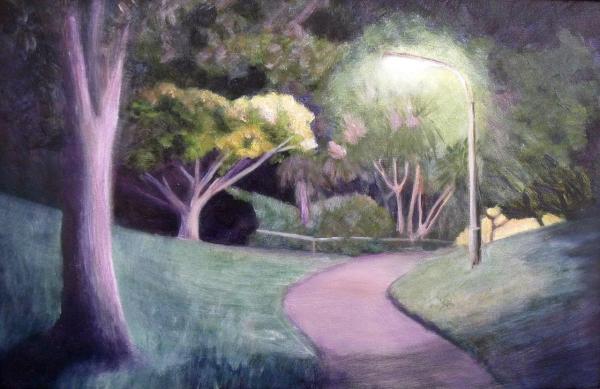 Gallery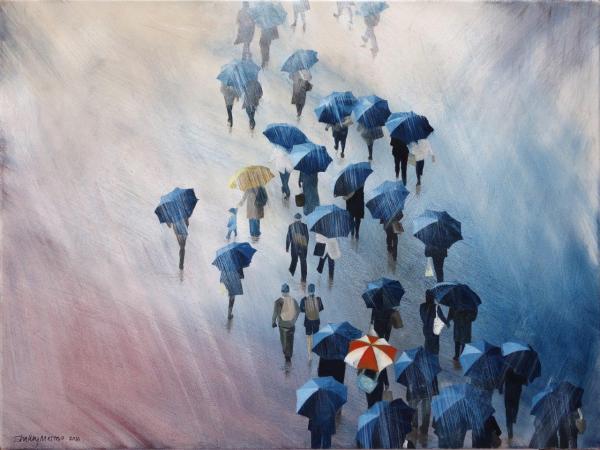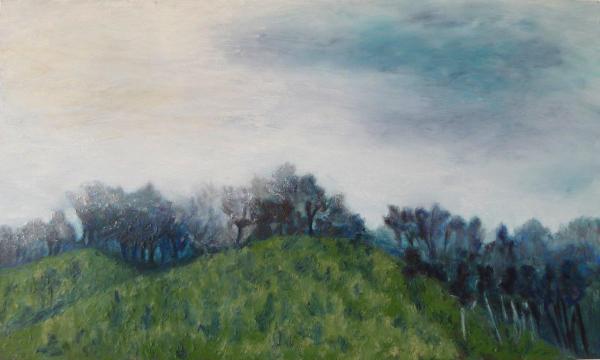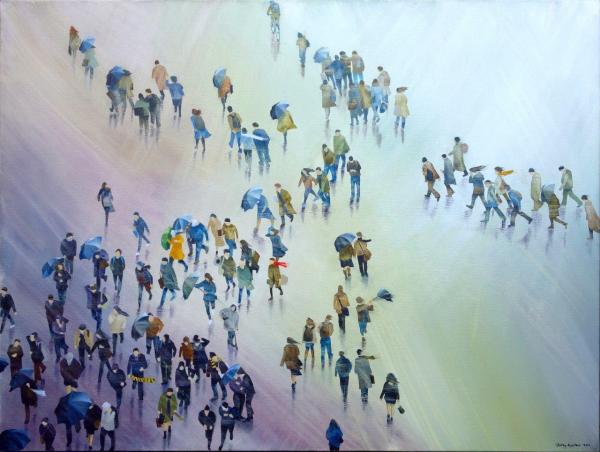 Description
Urban streetscapes teeming with people will hang alongside paintings of rugged hills and rocky coastlines in an exhibition of new paintings by Shelley Masters and Jenny Keate, opening at Cuba Street's Thistle Hall on Tuesday 18 October.
The artists paint from disparate points of view: both to each other and to their immediate surroundings. Shelley lives in Martinborough and paints crowded city scenes; Jenny lives in central Wellington and paints unpeopled landscapes.
Despite this contrast, the artists say they draw on a common theme: revisiting the places that shaped them.
Shelley Masters reflects on his British childhood, "When I was young my family moved house countless times. The places I felt most secure were those city apartments with a high viewpoint where I could look down on passing crowds."
In his paintings, he revisits the secure, crowded city scenes from his childhood.
Jenny Keate says the satisfaction in landscape painting comes from communicating her appreciation of a scene. "I work from a city studio but I'm more drawn to the unbuilt environment. To paint something, you have to really look at it and this creates a feeling of closeness with the subject and a sense that it is yours. It's a way of engaging a place and making it your own."