Explore the Unknown
Artist
Craig Guy, Evan Thomas, Nick Dephoff & Ruben Norris
Main Image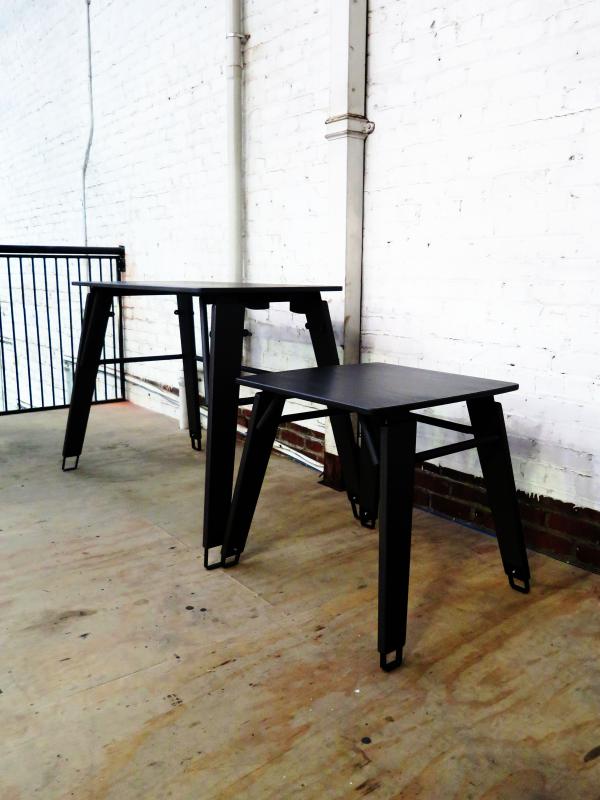 Gallery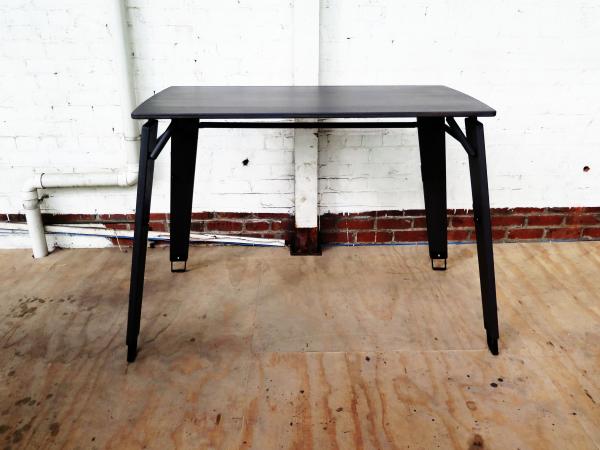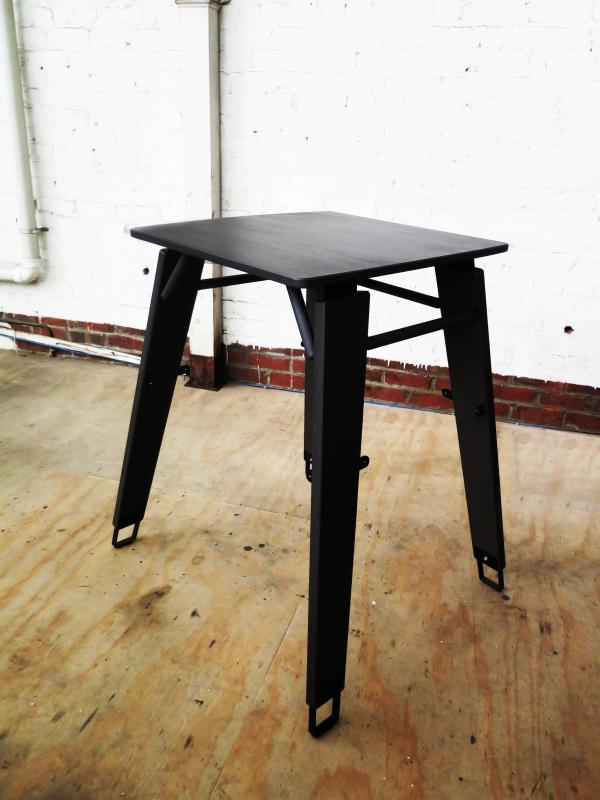 Opening Hours
Tues - Sun, 9.00am - til late
Description
At Artifactmade we design and build furniture but we approach things a little differently. Driven by the pursuit of ethical design, we build modular products with the purpose of creating healthy and productive workplaces that maximise creative output and improve workflow. This exhibition showcases the journey we took to explore the ethics behind how products are designed and made and the effect that well designed work spaces can have on your health. Come Explore the Unknown as we delve into, the design of everyday things, healthy workspaces, materials and manufacture, design for change.
Main Image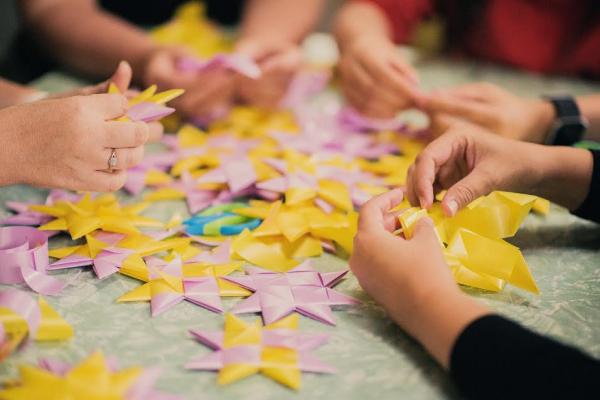 Gallery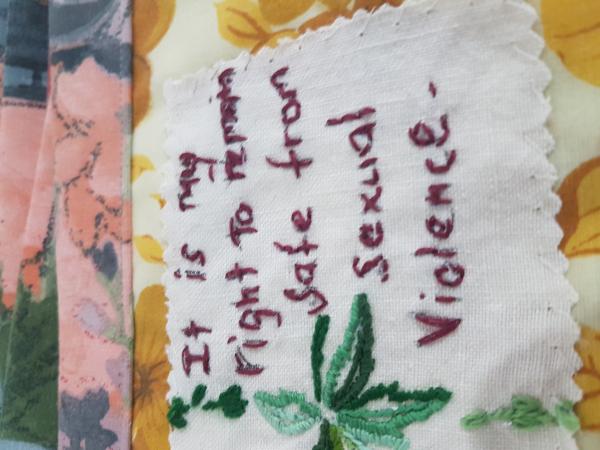 Opening Hours
Tues - Sun, 10.00am - 5.00pm
Sat 24 June, 10.00am - 4.00pm (One Million Stars - Star Weave Jam)
Description
"Art is our one true global language. It knows no nation, it favours no race and it acknowledges no class. It speaks to our need to reveal, heal and transform. It transcends our normal lives and lets us imagine what is possible". Richard Kamler

First Do No Harm is an art based exhibition focusing on the fundamental values of ending rape culture. In particular, consent, gendered and sexual violence towards women, gender minorities, the disabled, the vulnerable and other minority groups in our communities.

The purpose of this exhibition is to represent the diversity of people in our community affected by sexual violence. We aim to achieve this by raising awareness focusing on education and creating spaces where fear, isolation and vulnerability can transcend into places of sharing, solidarity, healing, empowering and creating networks and community support. The ultimate goal, of course, is to affect change in public perception and policy making around issues of sexual violence and consent.
Artists include:
Adele Courtman
Max Courtman 
Ariki Brightwell 
Sandie Roach
Holly Hemlock 
Luisa Tora 
Molly Rangiwai Mchale 
Charlotte Sirvid
Vienna Sirvid
Tanya Milne
Ron Tekawa
Laquisha Redfern
diverse jewellers - riveting
Main Image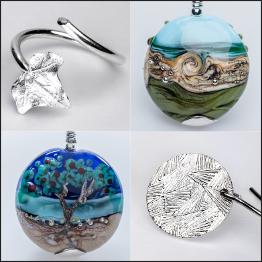 Gallery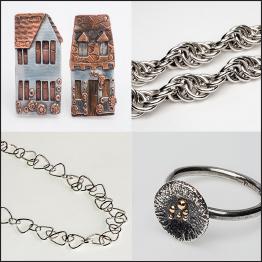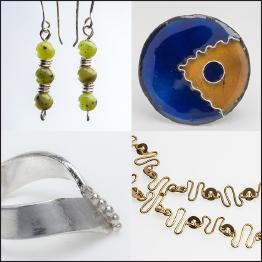 Opening Hours
Tuesday – Friday, 11.00am – 6.00pm
Saturday 11.00am – 7.00pm
Sunday 11.00am – 4.00pm
Description
Diverse Jewellers are back to tempt you with their latest creations and to make it more enticing are offering you a 10% discount on opening night.

Diverse Jewellers are a dynamic collective of local artists dedicated to creating unique and limited-edition pieces. These exciting designs incorporate a range of materials including: sterling silver, copper, gold, semi-precious and precious stones, hand-made glass beads and cabochons, enamel and shell.
Exhibiting jewellers include: Julie Brown, Rose David, Kim Entwisle, Charlotte Kerr, Elizabeth Walters and Lesley Watson.

Each jeweller has their own distinct style which ranges from traditional to whimsical or quirky. You are guaranteed to find
something for every personality.
a new collection of whakapapa quilts for matariki
Main Image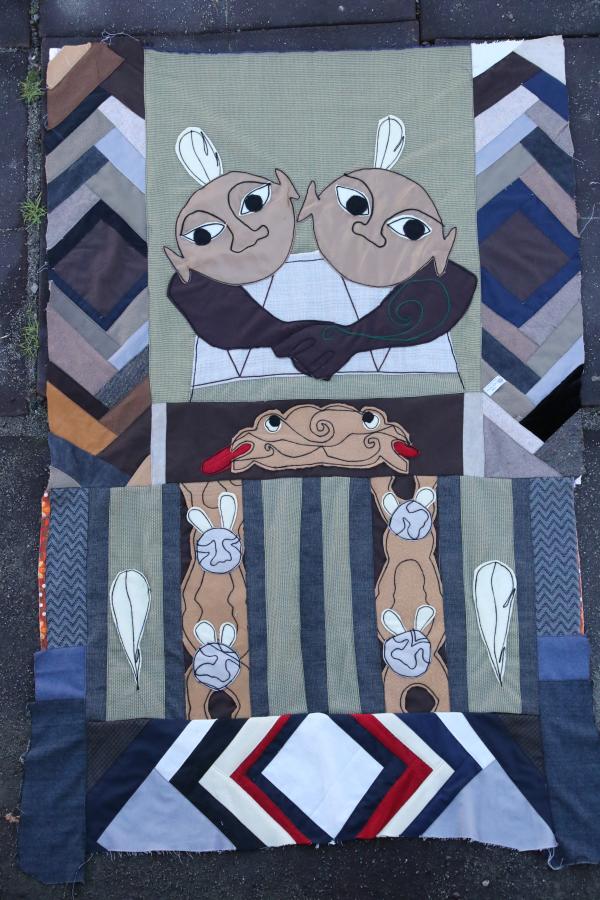 Gallery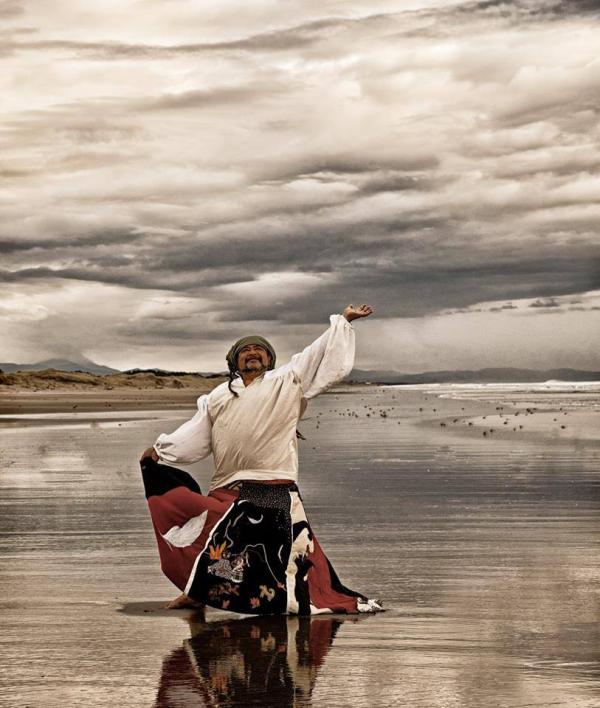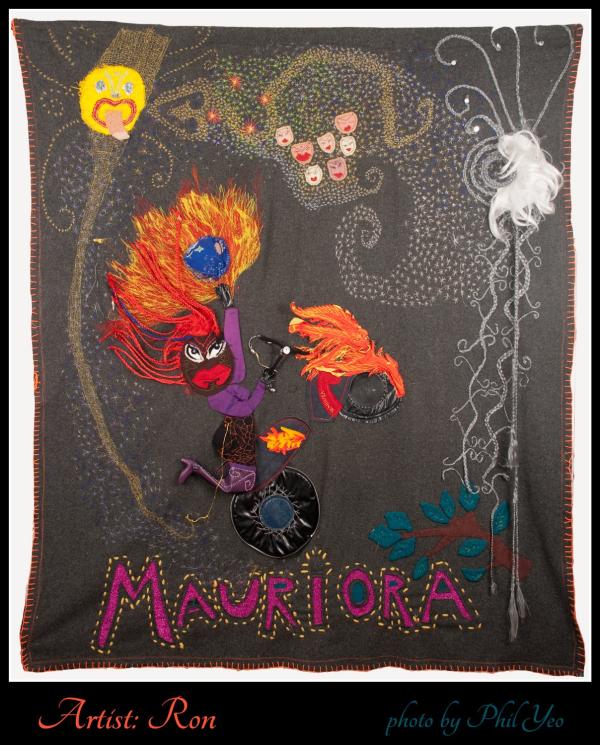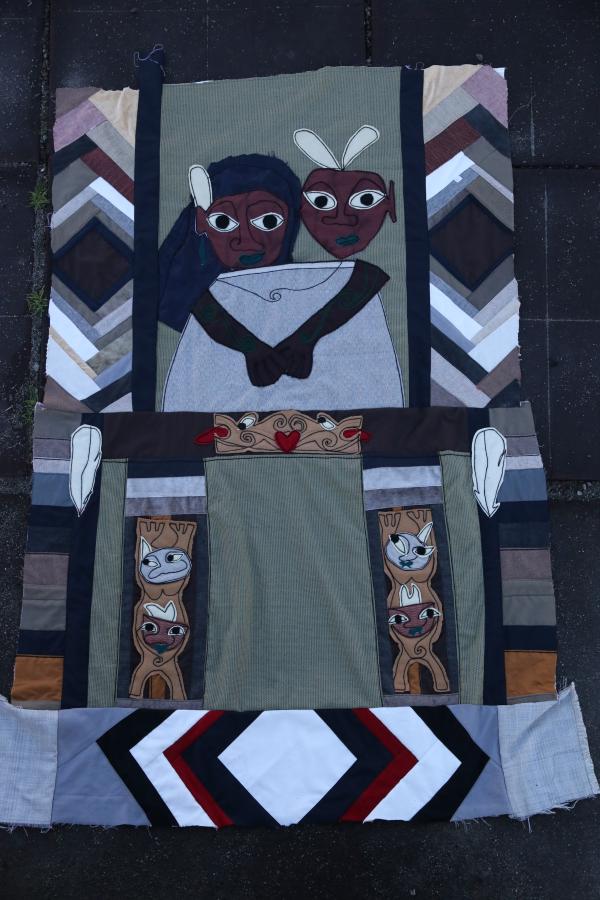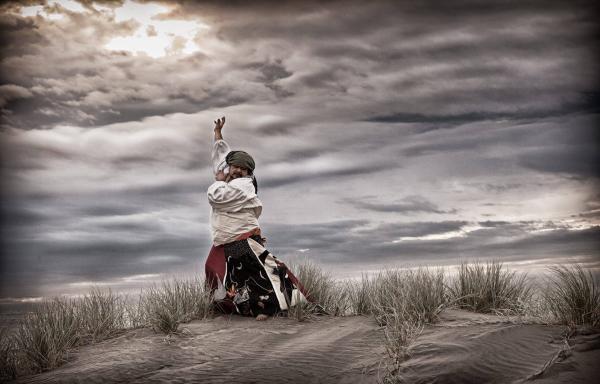 Opening Hours
Tues - Sat, 10.00am - 5.00pm
Description
A whakapapa quilt tells a story, heals and gives you a really good moe. Matariki is a time for old wisdom, reflection and kotahitanga. A quilt symbolizes safety, warmth and comfort.
I am but a servant of the great  Hine te Iwaiwa, I serve in her house, Te Whare Pora. I give thanks for being able to share this Matariki kaupapa, it's buzzy.
Come, be a part of the vibe. I'm going to be doing some special Matariki story telling with puppets and quilts on Queens Birthday, Monday at 1.30pm.
The Black sheep animal sanctuary art exhibition
Main Image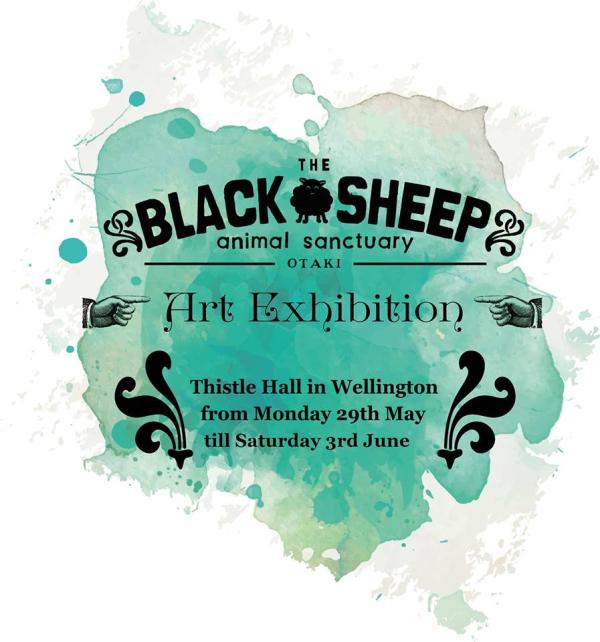 Gallery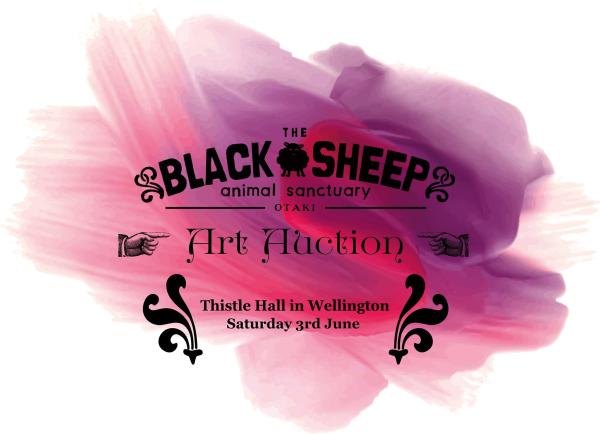 Opening Hours
Monday - Saturday, 10.00am - 5.00pm
Art Auction: Saturday, 3 June, 6.00pm - 10.00pm
Description
We are celebrating 7 years of The Black Sheep Animal Sanctuary in Ōtaki and 11 years of our Opportunity for Animals opshops with our first ever fundraising ART EXHIBITION & AUCTION!

We have been overwhelmed by the quantity and range of artwork donated by over 100 local and international artists! There is sure to be something to suit all tastes and budgets.

The show is mixed media, with an adventurous range of pieces exploring the themes of animals, the environment, animal rights, feminism, intersectionality and nature.

Wellingtonians can take the chance to view the artwork at Thistle Hall from 29 May to 3 June (between 10.00-17.00) with many pieces available to buy during the week as well as vegan pies and sweet treats. Some of the Artwork can be bid on all week as part of the silent auction which will run all week and close at 7.30pm on Saturday before the live auction.
For non-Welligtonians there will be a selection of pieces for sale online: https://theblacksheep2017.eflea.ca/

The auction night on Saturday 3 June is free entry (Koha welcome). Nibbles and drinks will be provided, with vegan gourmet pies and baked treats available for sale. The live auction starts at 7pm.
Any Black Sheep supporters further afield or unavailable on the auction night are warmly encouraged to get visit our separate online auction, which runs until 10pm Wednesday 31st May at: https://theblacksheep2017.eflea.ca/view

This is an evening where everyone gets the chance to help with animal rescue. While you may not be able to adopt an animal yourself, you can take home a beautiful animal-themed artwork that supports the cause.

Auction Night event link:

https://www.facebook.com/events/1074411009331024?%3Fti=ia

The Black Sheep Animal Sanctuary is owned by the Animal Protection Society, Inc., and is dedicated to the rescue and rehabilitation of abandoned and abused animals. We work predominantly with ex-farm animals and have over 180 animals on site. Our kaupapa is intersectional: pro-feminist and anti-racist; opposing sexism, inequality and environmental destruction, and we acknowledge local iwi and hapū as tangata whenua. We are queer and queer-friendly. The sanctuary is run mostly by volunteers, and financially supported by donations and our independent Opportunity for Animals opshops in Newtown, Miramar and Ōtaki. On site in Ōtaki we value empowerment through learning and sharing practical skills, especially with people of minority backgrounds, and we seek to support both human and animal rights against all forms of oppression.
Fluidity
Artist
Kaori Izumiya & Masako K Styles
Main Image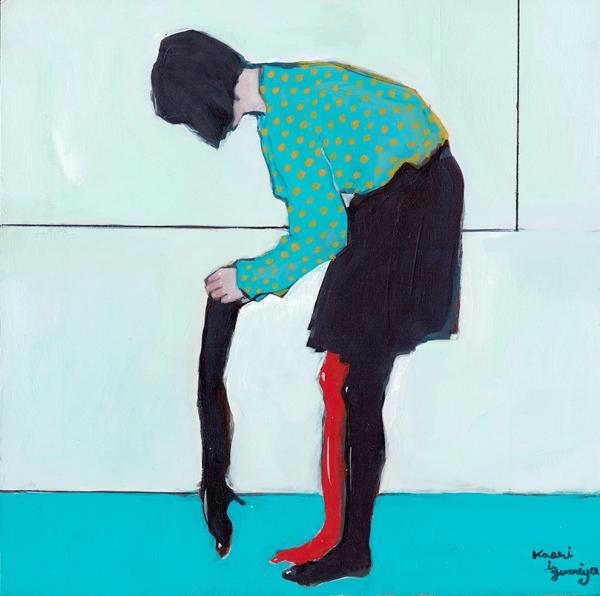 Gallery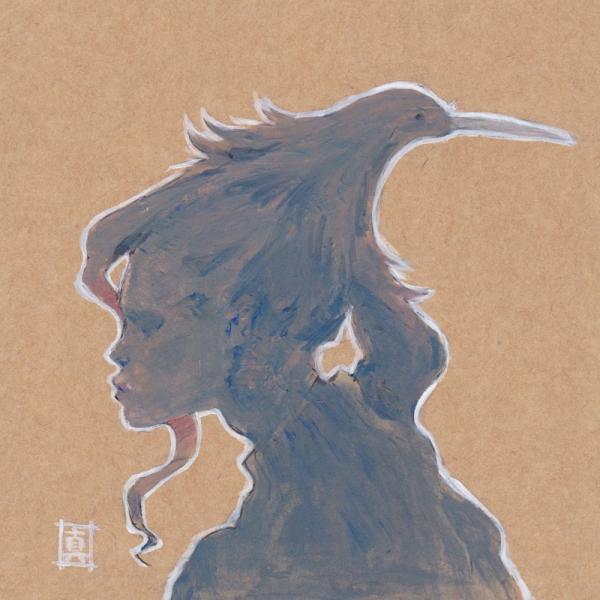 Opening Hours
Tues - Thurs: 10.00am - 6.00pm
Fri - Sat: 10.00am - 7.00pm
Sun: 10.00am - 4.00pm
Description
Kaori Izumiya and Masako K Styles, two Japanese artists living in Wellington, are having their first exhibition in Wellington. The exhibition title【Fluidity】was named to represent the adoptability to the new environment and the freeness of their artistic expression. The artists grew up in Japan but have been influenced by different cultures and people outside the country. They've got a lot of inspiration from Wellington/New Zealand - its culture, beautiful nature, and people since they moved here. They are excited to share their artwork and humbly hope to give back some inspiration to people in Wellington.
Kaori Izumiya loves to draw women and uses mainly acrylics and ink to create her art. After studying oil painting and graduating from the Tokyo University of Arts, she had multiple solo and group exhibitions in Tokyo. She is also a regular seller at Art markets. Kaori has also been painting backgrounds for Japanese animation.
Masako K Styles has lived and graduated from college in California where she learned traditional and digital art. She's worked as a 2D animator, illustrator, and manga artist/author since then. She loves making up fictional characters based off things you see in everyday life. She enjoys using various media to create her art.
Dark City
Artist
Melissa McDougall & KIRAN X
Main Image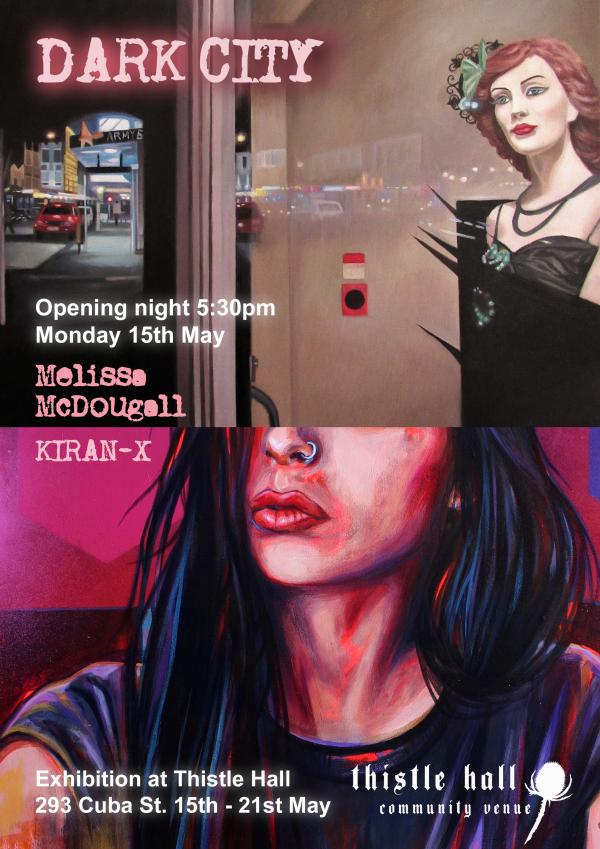 Description
Dark City is a masterful collaboration between Melissa McDougall's oil paintings  and Kiran X's multi-media paintings featuring iconic Wellington scenes juxtaposed with cinema vixens, neon abstraction and city lights.
 KIRAN-X uses aerosol and reconstituted paints with existing weathered surfaces found in the city. Drawn to dark urbanized icons, abstraction of advertising and tech noir, his characters have become bound together by an otherworldly beat of street fonts and altered facades.
Melissa McDougall's oil paintings are detailed nocturnal city scenes. Her paintings feature iconic Wellington street scenes. Each one is reminiscent of evocative Film Noir movies featuring city lights, shadows and femme fatales.
codamorphology: the beauty of mathematics
Main Image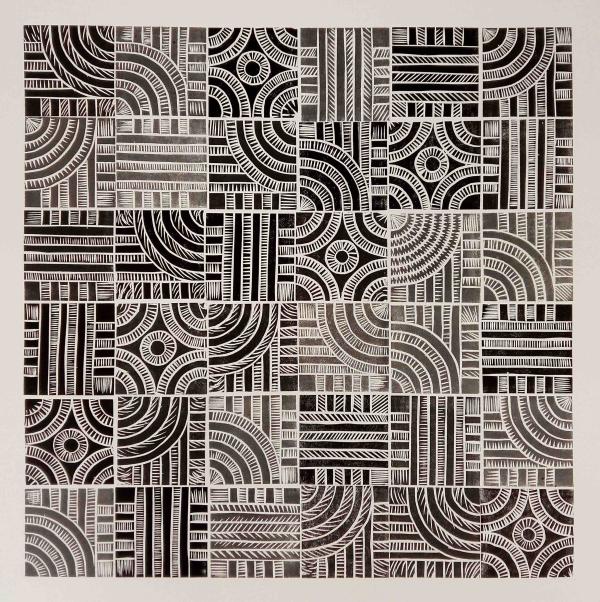 Gallery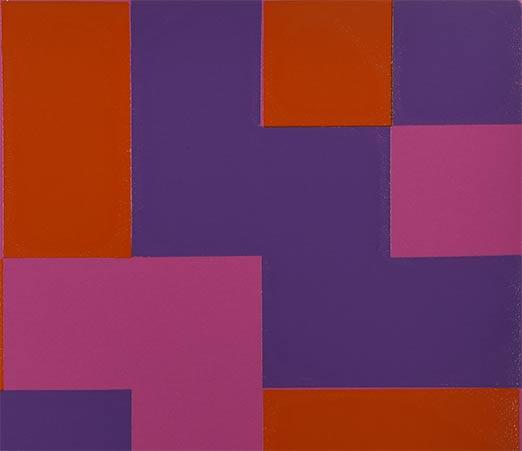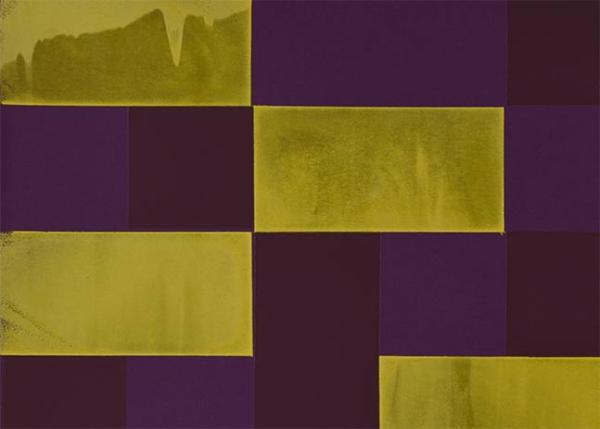 Opening Hours
Tuesday 9th - Saturday 13th May, 10am-5pm
Sunday 14th May, 10am-4pm
Description
Where it is the purpose of science to find answers, it is a purpose of art to pose questions.
In codaMorphology, the questions that arise are about artistic choices. Just why is an artwork beautiful to us  - or not? Are accepted mathematical ideals such as the golden ratio self-fulfilling? Just where does the idea of 'beauty' lie? 
Part of my practice is to create computer programs which in turn make compositions. These designs are then brought into the 'real' world through printmaking. CodaMorphology is the result of these investigations. 
I am an artist based in my home studio in Northland, Wellington. My practice now is both as a printmaker and codemaker. The hills surrounding Wellington were the inspiration to create programs creating fields of shapes, which I use to make most of my works today.
Main Image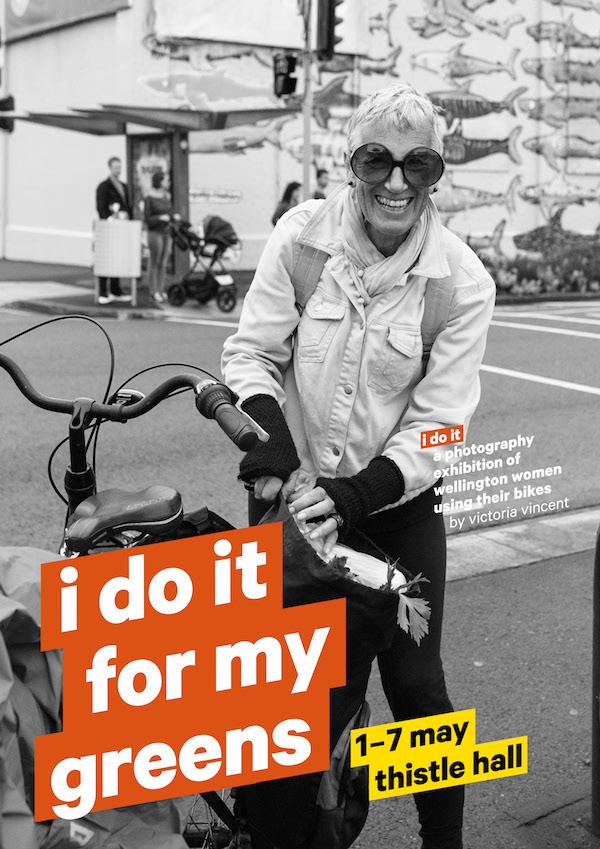 Gallery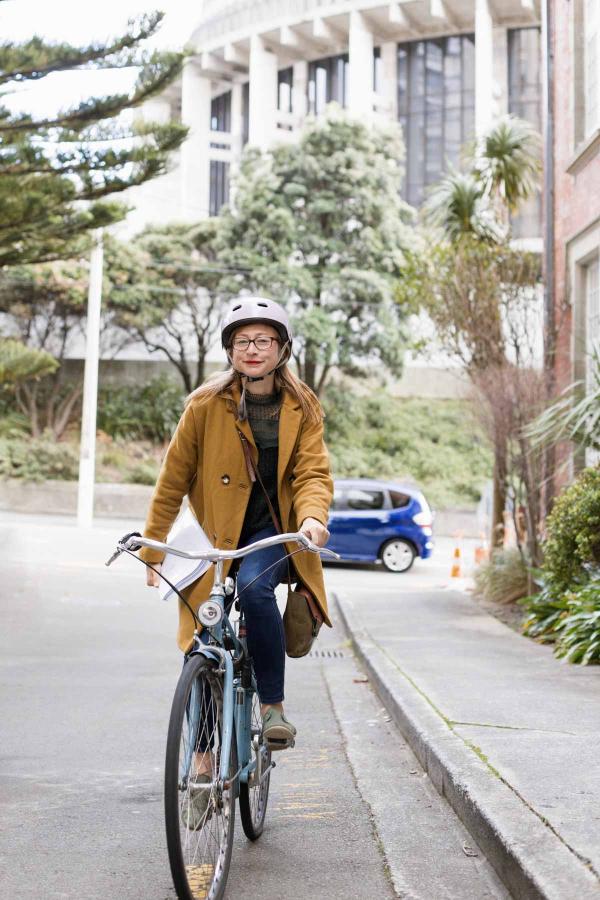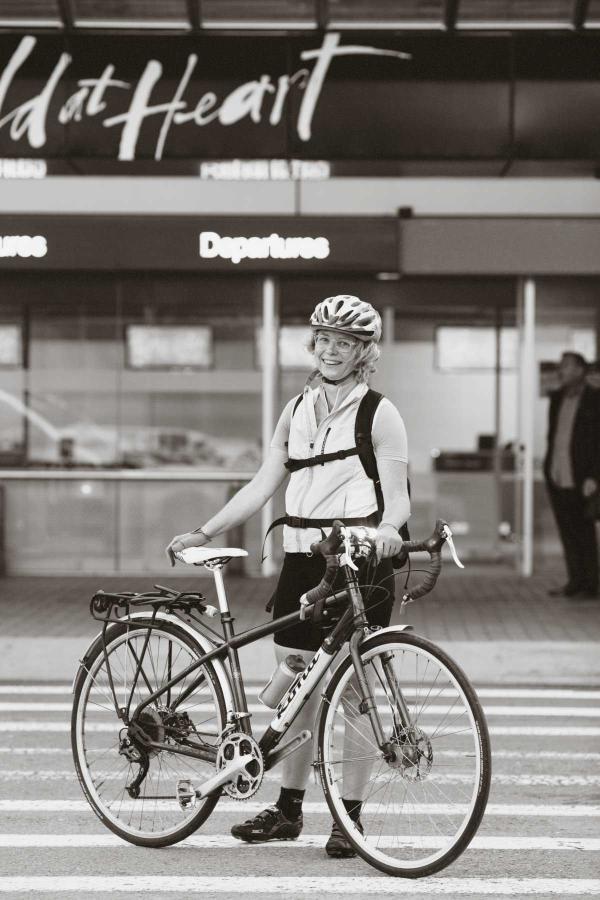 Opening Hours
Tuesday - Sunday: 10.00am - 5.00pm
Description
I do it is an exhibition featuring Wellington women out using real bikes for real reasons. In Wellington, up to three times more men regularly ride their bikes than women. Victoria Vincent wants to help change this, and has created a collection of empowering photographs featuring women who 'do it' - inspiring others to do it too. Victoria says, "The images are realistic, what you see is what you get - but the joy in their faces is what ties them all together".
A bit about Victoria Vincent:
Victoria is a commercial and portrait photographer who specialises in putting her subjects at ease. Her goal is to photograph the connection between people; she prefers people to smile at each other rather than at the camera. Victoria's approach to commercial and portraiture work is framed by her experience making documentaries for the BBC in London. She has learned to let the story tell itself by capturing the candid moments that are so easily missed. This desire for the candid image gives her photographs a natural and genuine edge –  this is her point of difference.
Victoria Vincent, 021 213 5759
hidden textures
Artist
Various Artists (see below)
Main Image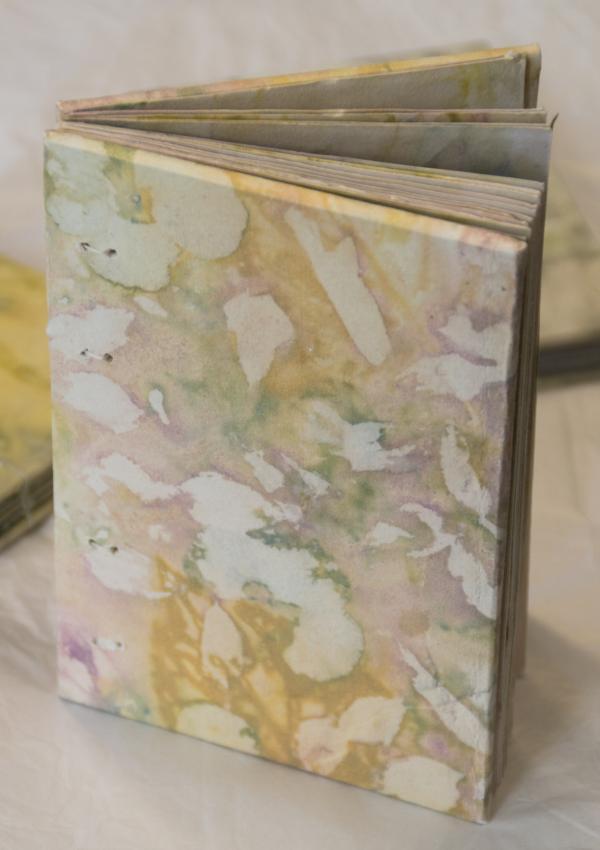 Gallery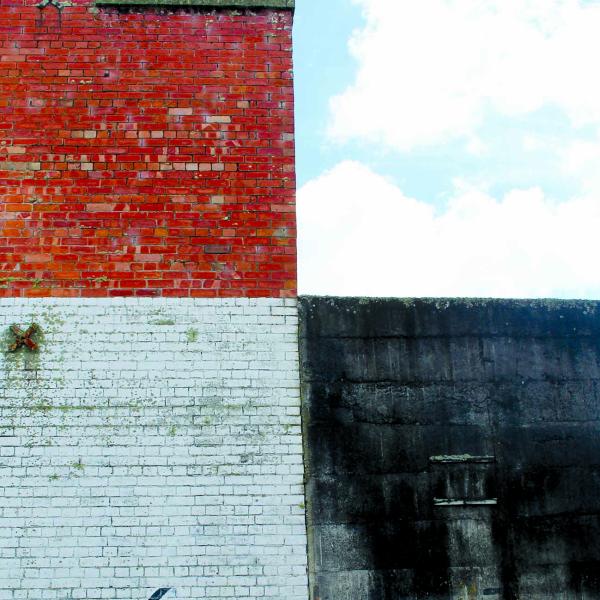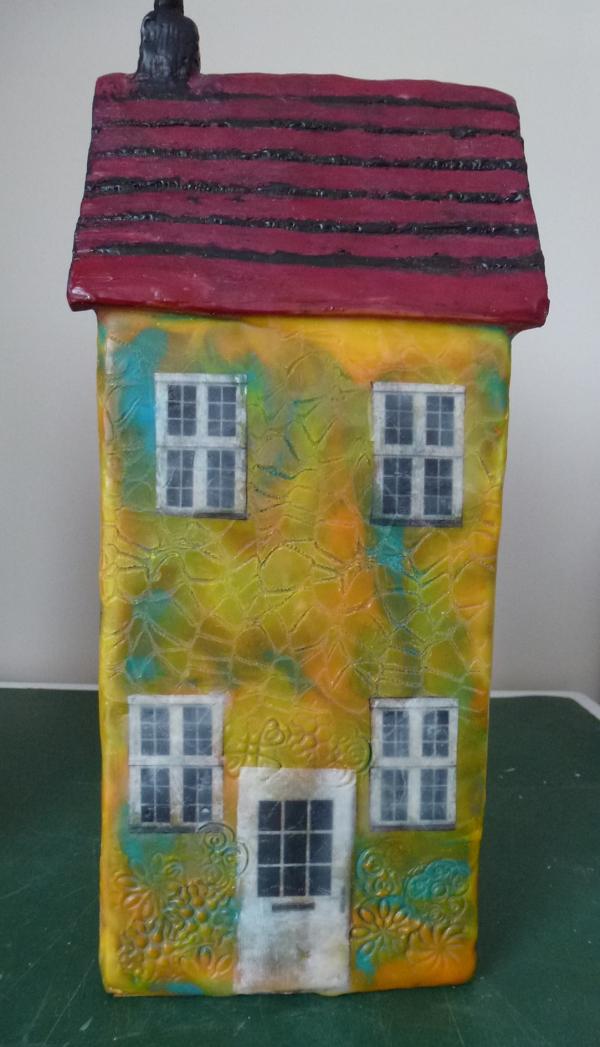 Description
Artists: Jo Constable, Jeanie Randall, Kristeen Lockett, Ali Murray, Rachel Keel, Jocelyn Hendry, Anna Nelson & Maxine Edwards.

Ever stopped to look at the textures around us? This collaborative art show explores those textures through various mediums: printmaking, photography, pottery, painting, weaving, jewellery, bookmaking, and furniture. The 8 artists come from a mixture of backgrounds from printmaking, pottery and painting to weaving, graphic design and bookmaking. Each artist interprets the theme in their own way. They met through the Hutt Art Centre and have exhibited at the Hutt Art galleries and other galleries around New Zealand.

Ali Murray is a printmaker living in Wellington. Her work typically combines monoprint, linocut, drypoint, stencilling and hand-carved stamps.
Jeanie Randall is a Wellington artist passionate about printmaking and bookmaking. She works with encaustic wax, jewellery making and flame glass work.
Kristeen Lockett has exhibited in numerous galleries in New Zealand — in both group and solo shows and also as a guest artist. Her work is in many private and public collections. She loves to work with etching and linocut. kris@blondinigang.co.nz
Jocelyn Hendry is passionate about textures and colour. Sculpting in clay and printmaking gives her a strong grounding to evolve and develop a personal style. hendry@paradise.net.nz
Jo Constable enjoys spending time out and about with her camera and discovering hidden textures and colour, then combining these found images with printmaking. www.hoipolloi.co.nz
Anna Nelson loves all methods of printmaking as it's a very satisfying means of capturing an image. She enjoys all the aspects of printmaking, from creating the image to seeing the resulting image on paper. Anna likes to create layers within her work.
Rachel Keel enjoys all forms of printmaking especially lino cutting. Rachel also weaves, creates books and collages.
Maxine Edwards is based in Petone, she enjoys all aspects of printmaking and more recently large abstract paintings.
Play by Play
Artist
Lucy Morris, Peter Curry & Robert Curry
Main Image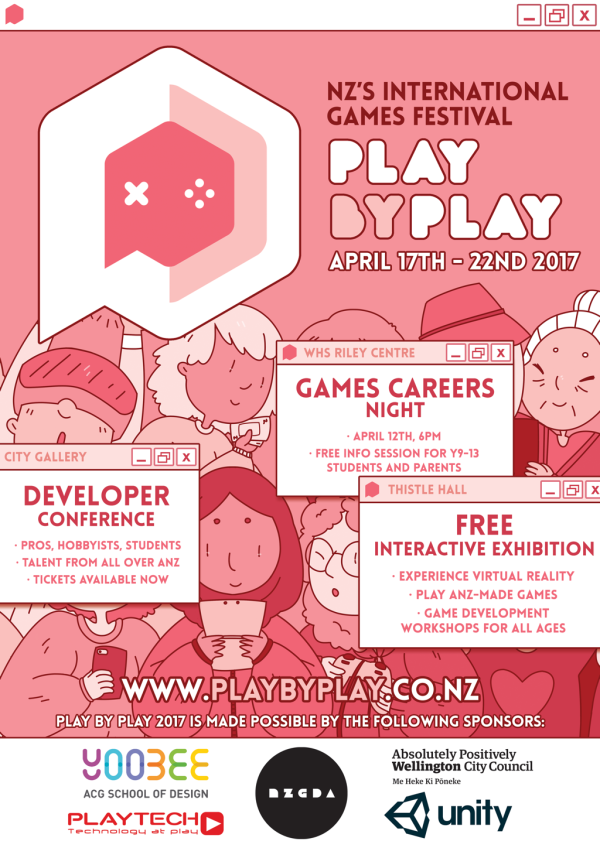 Gallery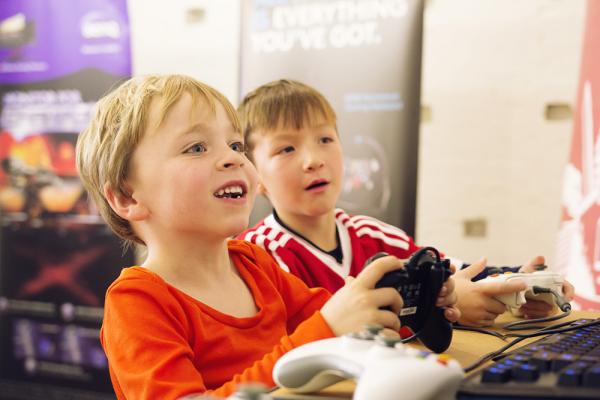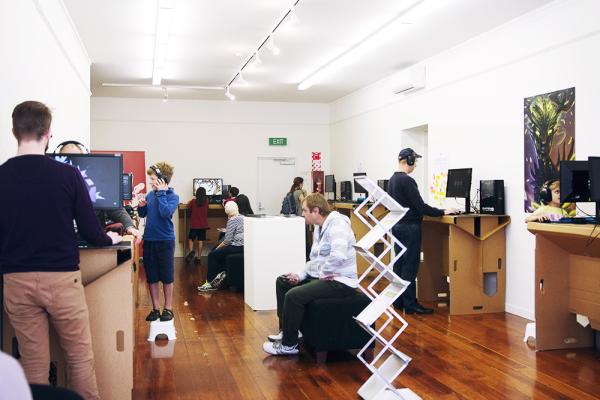 Opening Hours
9.00am - 5.00pm, Monday - Friday
Main Image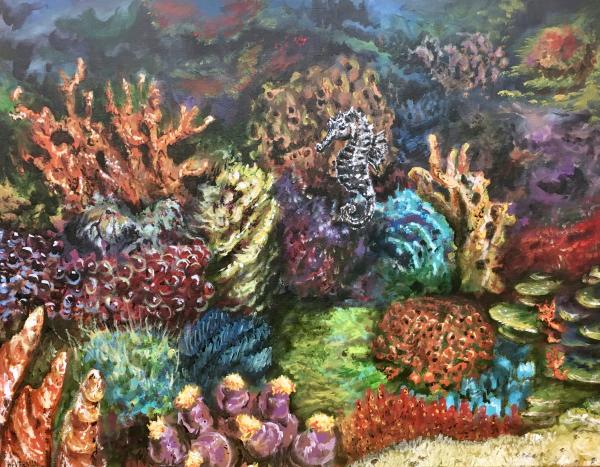 Gallery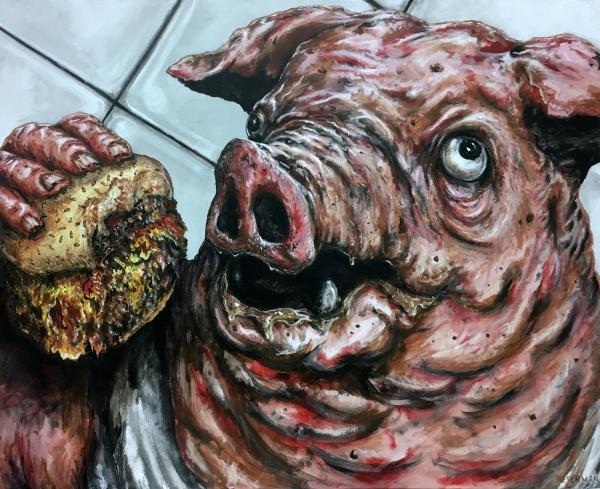 Opening Hours
11 April - 15 April (START / END DATES ABOVE ARE INCORRECT)
Tuesday – Saturday, 11.00am – 6.00pm
Description
A strange, bleak, and clichéd collection of acrylic paint applied to canvas and timber.
This Exhibition is a Silent Auction. 
By decree the artist has set a 'no reserve' on all his art.  The pieces have been created for the intent to be loved, loathed, viewed, or owned by anyone interested.  Auction ends on close Saturday 15 April 2017 at 6.00pm.
Main Image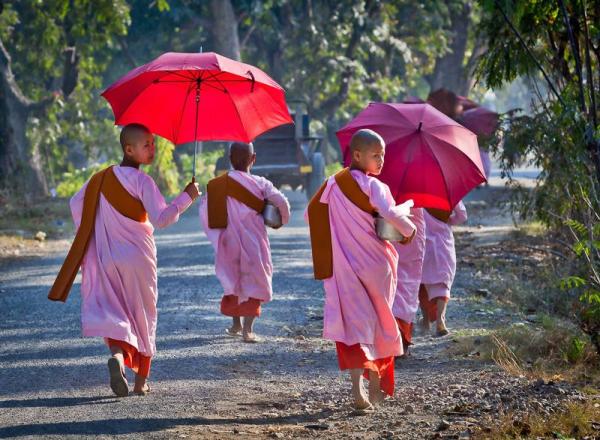 Gallery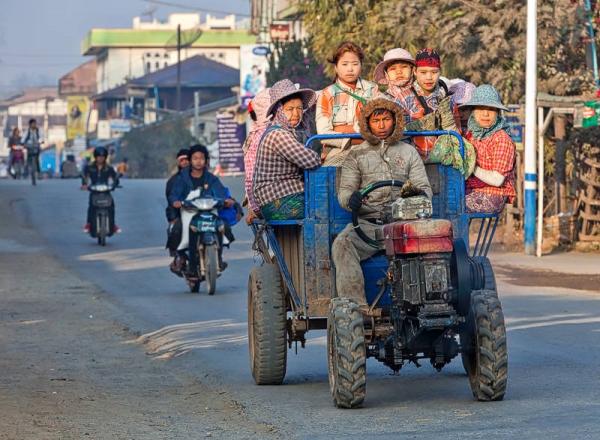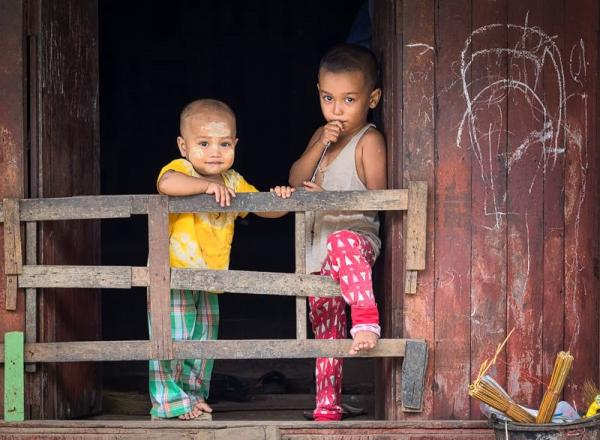 Opening Hours
Tuesday - Sunday, 4 - 9 April, 11.00am - 6.00pm
Description
At home, work and play in "The Golden Land"
"People of Myanmar" is a portfolio of 60 photographic images collected during three journeys to Myanmar and travel widely throughout the country in 2013, 2014 and 2015.
Formerly known as Burma, Myanmar has been opening up to the outside world in recent years and is taking its first, faltering steps towards restoring democracy after many decades closed-off and under military rule.
The country is largely unchanged from the period of British administration and later independence that ended in 1962.  It is struggling to adapt and develop to meet the needs and opportunities of the 21st century.  Much of the workforce has low or no formal education and many children do not attend school.  Business and industry is under-developed, many commercial and public buildings are crumbling, and the infrastructure, transport and other public services are overloaded and unreliable.  Only 30% of households are connected to the electricity grid and less than 5% have a piped water supply.
Buddhism permeates all aspects of Myanmar life and culture.  Around 90% of the population are practicing Buddhists, and there are nearly 600,000 Buddhist monks and nuns. Tens of thousands of pagodas, temples, monasteries and other Buddhist structures are scattered throughout the country.
The images were captured in cities, towns and villages across 11 of the 14 states and regions that comprise the country's administrative divisions.  The objective of this exhibition is to endeavour to capture the diversity of contemporary Myanmar seen through its people going about their daily lives.
For more information, please contact:
Ross Collins: 021 744004, images@pointsofview.co.nz
TIC TAC TOE = X3 ARTISTS, x3 styles, x3 viewpoints, one show
Artist
Christen Stewart, roOm & Holly Thomas
Main Image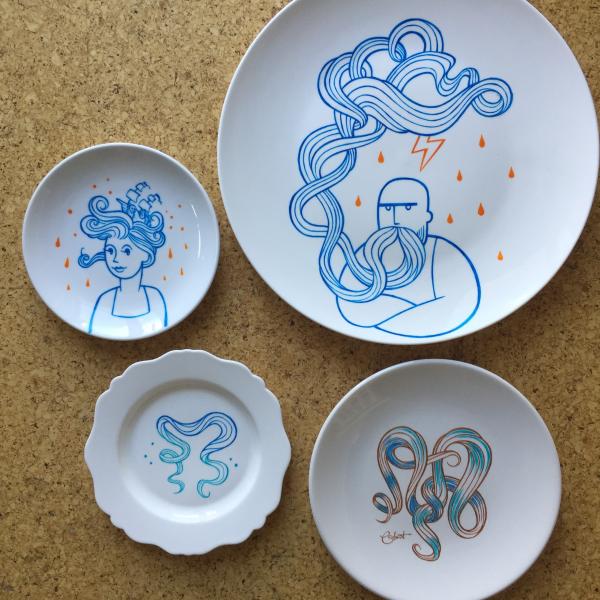 Gallery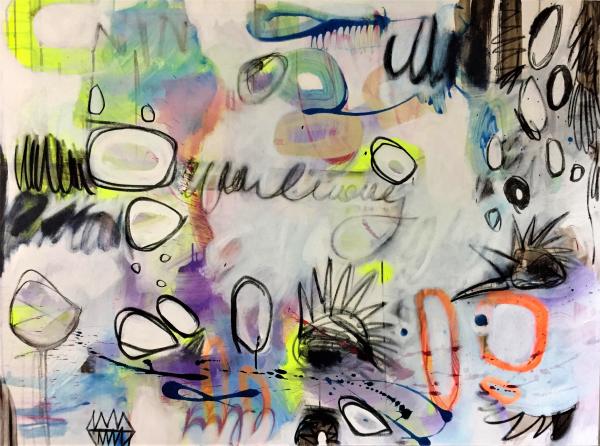 Opening Hours
Tuesday - Sunday: 10.30am (after a coffee) - 5.00pm
Description
Tic Tac Toe is an exhibition of local Ngaio artists, Christen Stewart, roOm, and Holly Thomas.
All three artists work in different mediums and materials, but are connected by the challenges of being practising artists as well as busy active parents to young families. The show was born from an idea to represent the buzzing creative community of Ngaio in central Wellington, and also from the desire to comitt to an artistic deadline and support each other with finding the time to make work for exhibition.

About the Artists:

Christen Stewart is an illustrator based from her home studio in Ngaio. Her practice usually realms inside the digital world armed with computer and tablet, but over the last 12months she has been developing a series of finely detailed, painted pattern icons in bright ceramic paint on plates. She is influenced by the profound natural curls of her second child, and natural formations, as well as a few vintage plates she has lying around and has used these as a starting point to develop a whimsical line-art style.
What started out as a journey of shapes and patterns, naturally for christen, led to character design and what stories might the characters tell if they were combined with these androgynous, organic patterns. The result is a quirky, mischievous and fun twist on the simple more organic plate designs. The circular plates lend the art a more natural soft border feel which suits the playfulness of the artwork. She is also experimenting with context, by adding her art to Tshirts sweatshirts and other merchandise with her online store kaboodle.threadless.com.


Holly Thomas is a painter and has been creating work from her Ngaio home since moving to the area 5 years ago. Her work is bold and dynamic, and she has developed a unique fast-paced style which allows her to build expressive layers of paint amongst the regular chaos of the family home. Holly is inspired by colour and line, often using pencil and charcoals to define and mark the surface once the paint has been laid. She also has a thing for neon and her works often have a pop of flouro hidden within the layers or thrown across the surface as a dramatic highlight.  Holly is a regular exhibitor at Ngaio's local cafe, and a NZ Art Show participant over the years. She will be showing again as a Solo Artist in this years NZ Art Show.
 
Jason Courtis aka roOm, As an artist I show and label all my work under the pseudonym of "roOm"
As a photographer, "roOm" showcases subjects that are often passed by without notice, forgotten, or have lost our attention.
As an artist, roOm believes it is the job of the photographer to bring these details back into focus in a new and creative way.
roOm often shoots imagery at night, when the busyness of the day gives way to the space and calm of the dark.
roOm has currently been investigating "light" through the lenses, combined with "light" as a final product and is creating thought provoking and dynamic light box imagery for the viewer to enjoy. I will Be show again this coming year as a Solo Artist Wall artist at the NZ Art Show 2017.
convergent
Artist
Nicky Kane & Natalia K Parra-Sierra
Main Image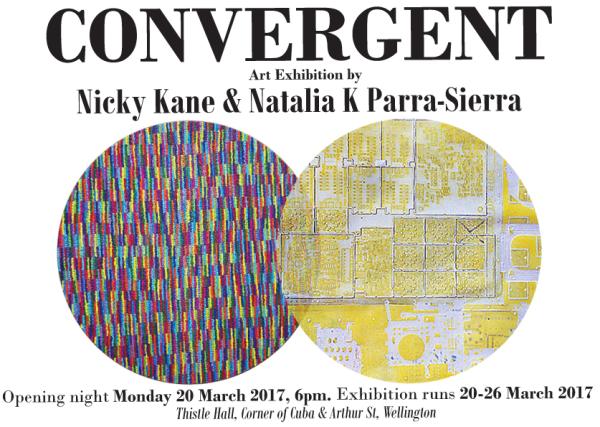 Gallery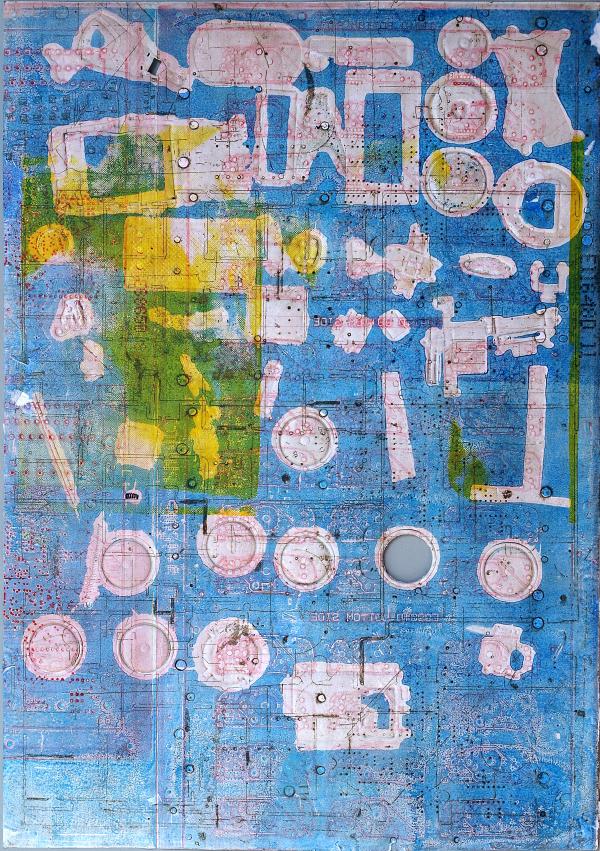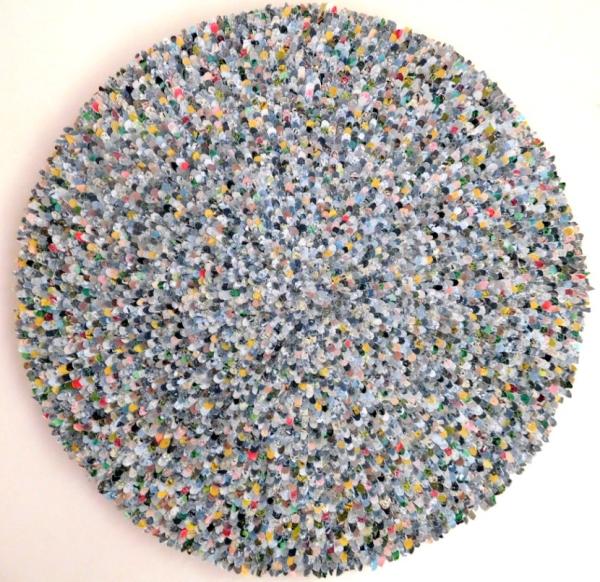 Opening Hours
Tuesday - Sunday: 10.00am - 6.00pm
Description
Convergent is an exhibition by Nicky Kane and Natalia K Parra-Sierra. Our aim is to show how materials such as unconventional printing paper, tissue paper, computer components, and other media can be interpreted and presented innovatively as art.
We hope that the individual aspects and qualities of our work will make a stimulating show and it will engage the audience in a conversation about the ways in which colour, texture, line and space can be explored and presented as art. It is through our imaginative use of materials and our unique approach to making art that the concept of convergence arises. We share a love of paper, texture and the concepts of collage and this is evident throughout our work.
outside the machine
Artist
Bodhi Vincent & Robert Franken
Main Image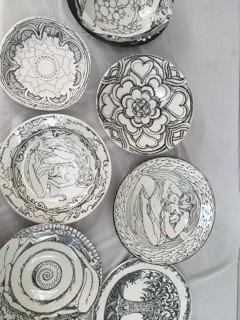 Gallery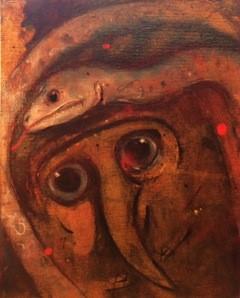 Description
'OUTSIDE THE MACHINE'  Is mainly a collection of paintings/engravings (Robert) and recent forays into decorated ceramics (Bodhi) This 'Mosaic of the Artists minds' is a collaberation of two very experienced practitioners coming together with their work. To allow their art to rub shoulders in time and space, the ensuing result will be an outcome of  two different streams of artistic enquiry, a dynamic and robust consortium work, rich with the diverse imagery of two mark makers sharing a space and celebrating the outcome.
inhale : exhale
Artist
Helen Williamson, Charlotte Adams, Marly Doyle & Genelle Eaglen
Main Image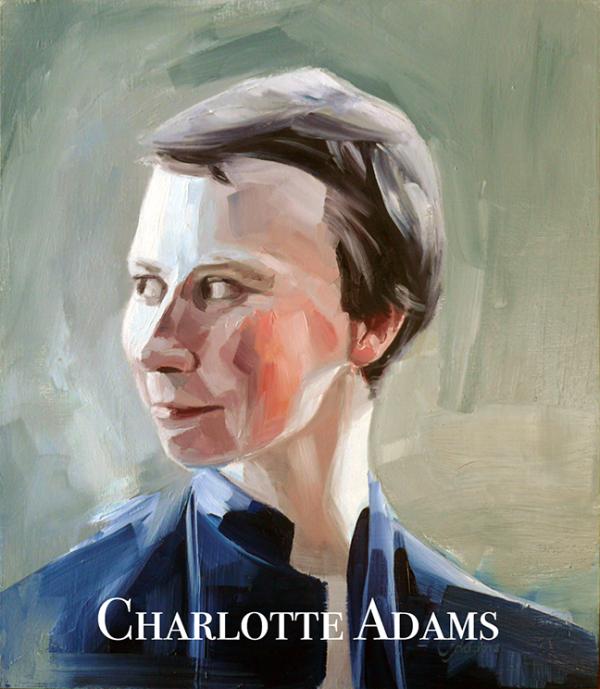 Gallery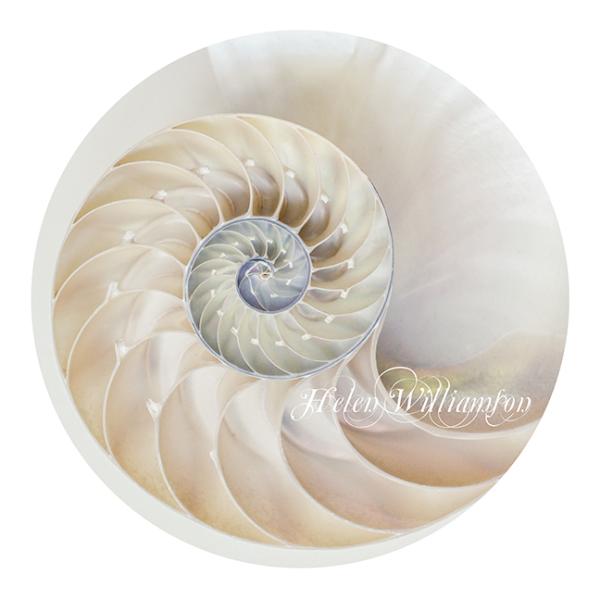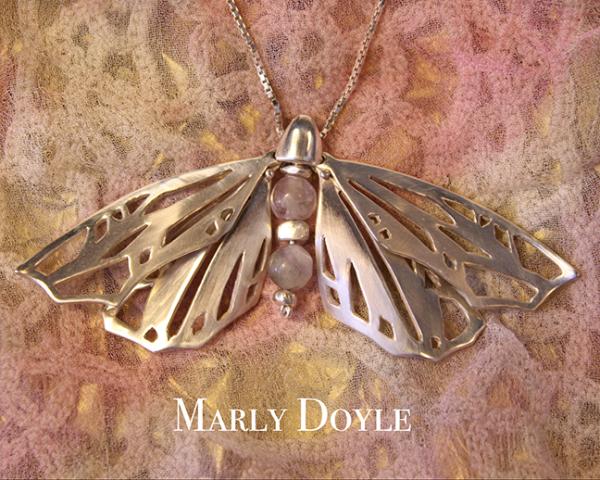 Opening Hours
Tuesday to Friday 11.00am - 6.00pm
Saturday 11.00am - 5.00pm
Sunday 11.00am - 4.00pm
Description
'INHALE : EXHALE' offers soulful and beautiful visual imagery that acts as a counter to what has become a very fast-paced, digital-focused world. 
Tangible subjects, and tangible working processes, all contribute to a grounding of the work in reality. These artists challenge the viewer to really look and absorb not only the subject being presented, but each and every stroke of the artist: pencil-stroke, brush stroke, or polish of the jeweller's cloth... reach out and hold your attention. 
The artists exhibiting in INHALE : EXHALE supplement or support their art practice by contracting for the film industry. This can be a highly demanding occupation, it is both energetically and creatively draining. This exhibition at Thistle Hall is an opportunity to nourish and celebrate their own artistic talents and interests, and to show their work to a wider audience.
We think the Wellington public will be interested to see the personal work of some of our reclusive film technicians, and believe that many people will relate and respond to the themes explored in the work.
Take a moment to… breathe in : breathe out…
Brink Frontier - Photival
Artist
Recent Graduates & Photival Open Call Winners
Main Image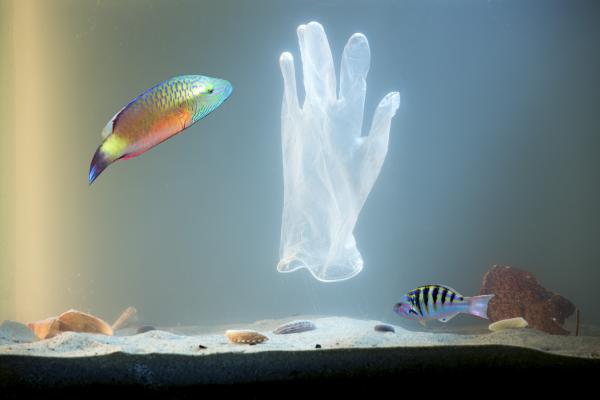 Gallery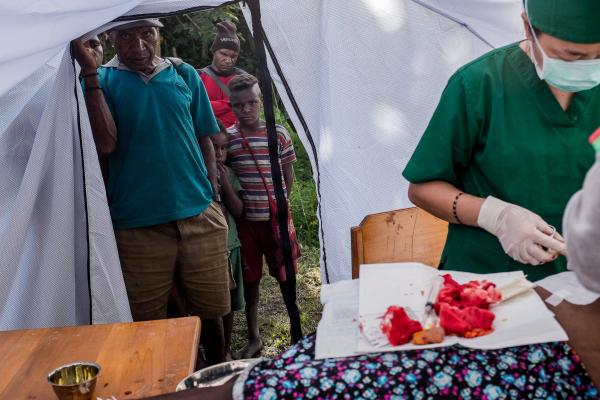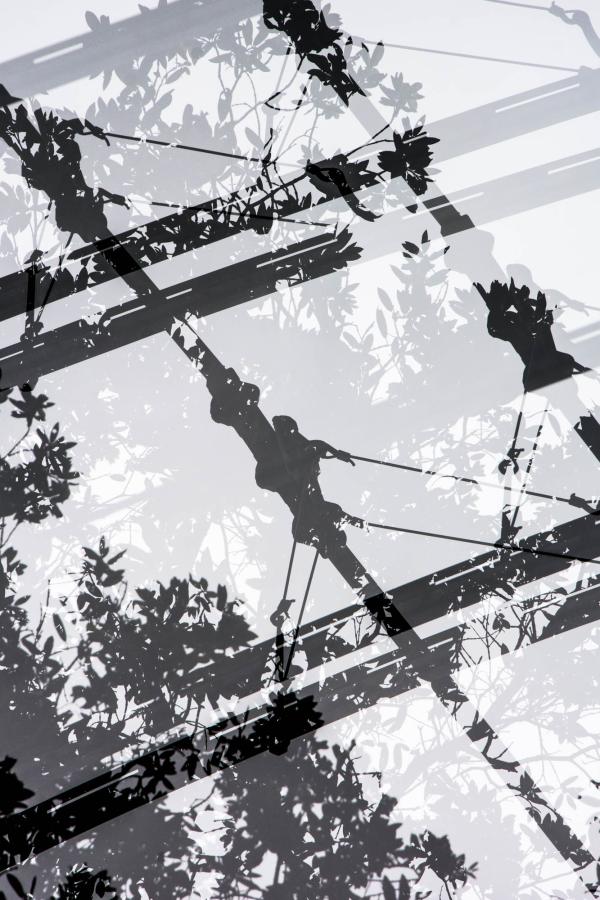 Opening Hours
Monday - Friday: 11am - 6pm
Saturday: 10am - 4pm
Description
PHOTIVAL

Wellington's first photography festival in over a decade, aims to use photography as social commentary to discuss widely important issues we face in the world today.  We are proud to be acting as a bridge between our audiences and many local and international organisations working for positive social change.

PHOTIVAL IS PROUD TO PRESENT 'BRINK FRONTIER'
​
We will be showcasing a selection of recent graduates work which we feel not only fits the theme of Brink but also demonstrates the outstanding upcoming photographic talent from Wellington's Massey University.
​Evageline Davis - Touchy
Ben Murdoch - Scope
Chevron Hassett- Ko toku taumata tonu, ko Hawaiki
Chloe Burns Candy - It's the Little Things
Kasmira Krefft - For the Sake of Others

Alongside the selected graduates we will also be showcasing three winners from our open call competition selected by our international panel of judges.
​Ben Laksana - "I hope, with the grace of God, they can help me ease my pain" 
Christina Little - Wellington Trolley Buses
Antony Kitchener - ​Plastic Fantastic
​ASSOCIATED ORGANISATION

The associated organisation is Action Station. They believe in a New Zealand that is fair and flourishing, with courage and compassion at its core. They believe in a robust democracy powered by informed and connected citizens, guided by accountable leaders. They believe in putting everyday people and our precious planet first, and building an economy that truly serves us.
​PANEL EVENT AT THISTLE HALL

In Discussion – Can Images Evoke Social Change?
https://www.facebook.com/events/1038479889631546/
Saturday March 4th, 4pm, koha entry​
End Date
25 February 2017
From the Mountains to the sea
Main Image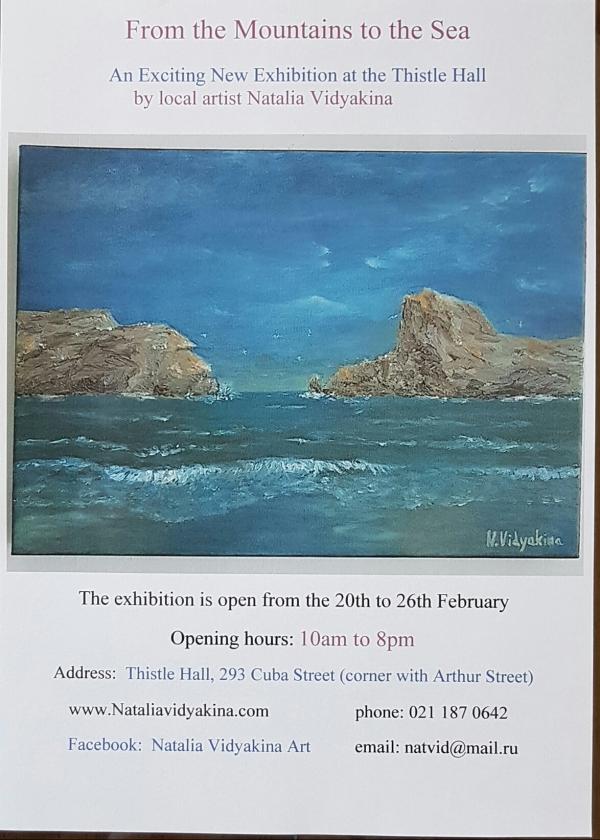 Gallery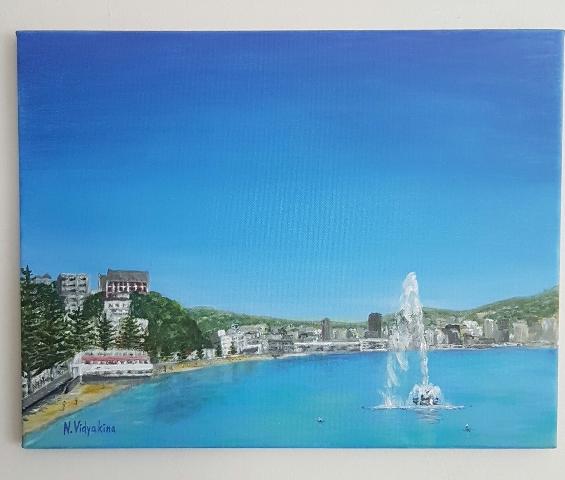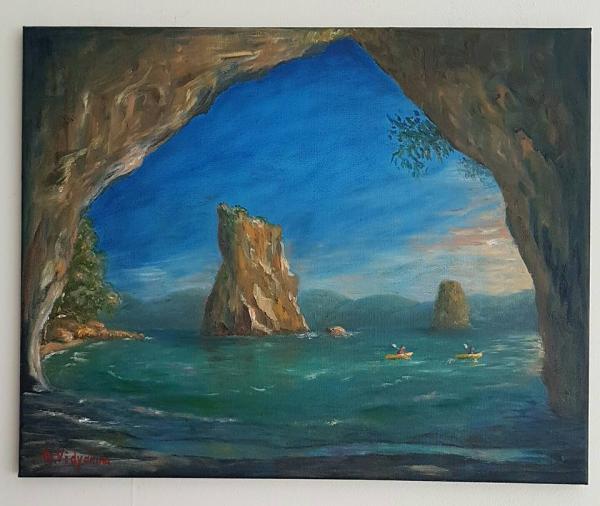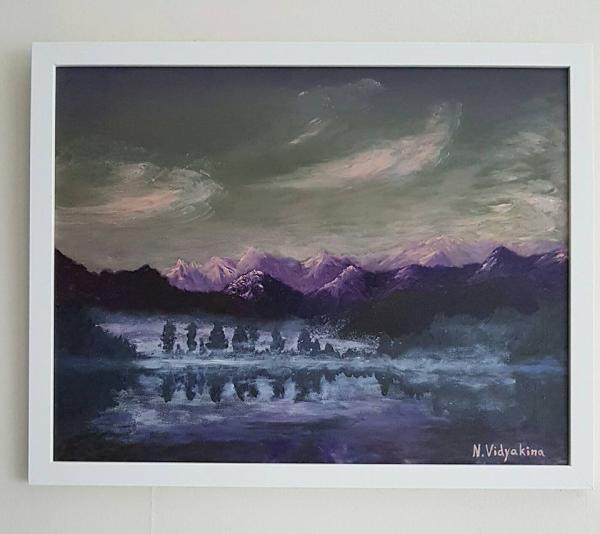 Opening Hours
Monday - Sunday: 10.00am - 8.00pm
Description
Local painter Natalia Vidyakina presents "From the Mountains to the Sea", an exhibition of paintings which represent beautiful New Zealand scenes, landscapes, seascapes and gardens
For more information:
021-187-0642
End Date
18 February 2017
a state of mind
Main Image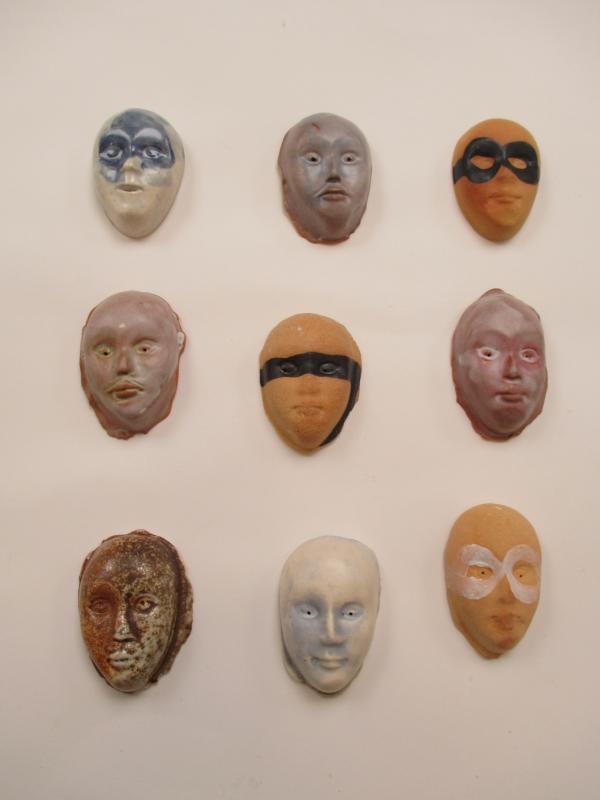 Gallery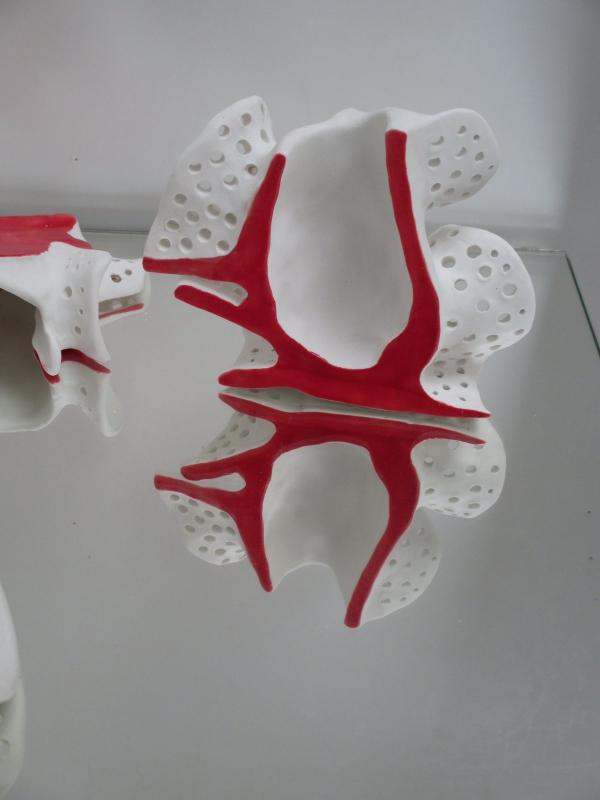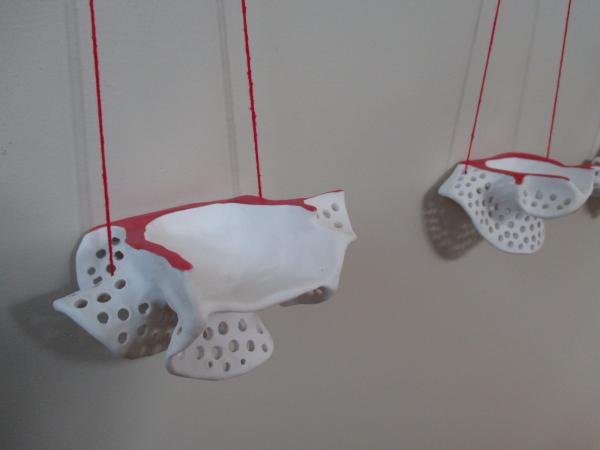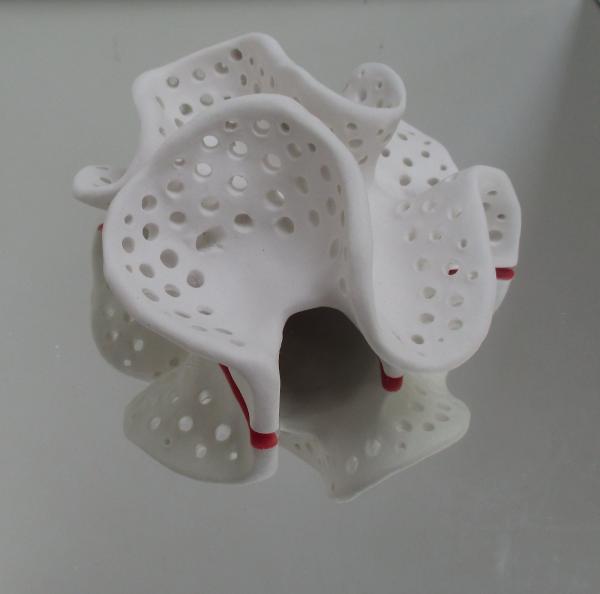 Opening Hours
Tuesday - Sunday: 10.00am - 6.00pm
Description
We live in a world that is constantly bombarding us with text and images telling us how we should be, how we should feel, how to be better.  Social media has been described as "a happy place"
A state of mind is a collection of ceramic works exploring the interaction between affirmations and the mind with references to media and the grid.
Along with other works the exhibition contains 85 masks for sale for $25 each.  A donation of $5 per mask will go to support youthline.