End Date
19 November 2017
sensational strata
Artist
Whitireia Visual Arts Students
Main Image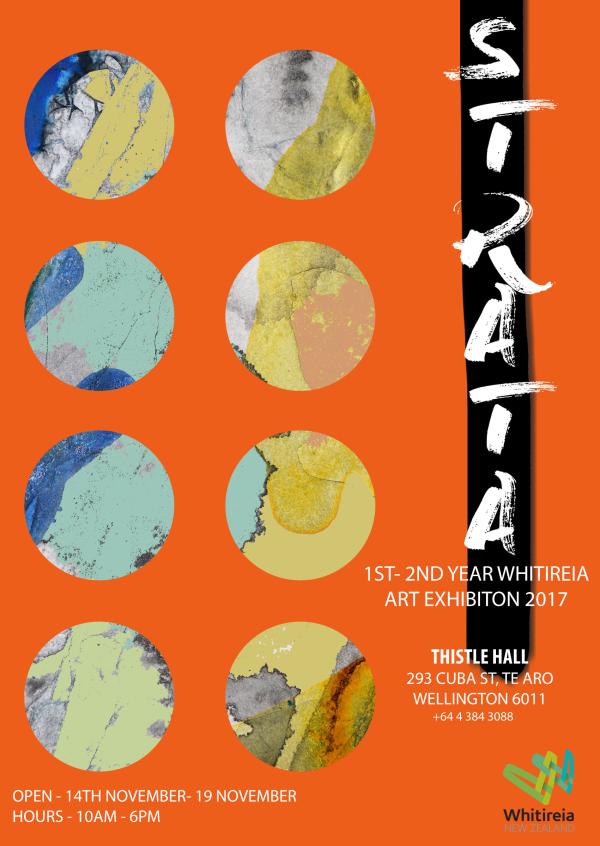 Opening Hours
Tuesday - Sunday, 10.00am - 5.30pm
Description
Year One and Two Whitireia Polytechnic visual arts students are holding an end of year exhibition at Cuba Street's Thistle Hall from November 14 – 19. The exhibition will feature the best in up and coming visual art studio based media including contemporary jewellery, painting, ceramics and printmaking.

"The course is a three year Bachelor of Applied Arts degree in Visual Arts and Design and is a unique opportunity for members of the public to view and buy art works of New Zealand's next generation of contemporary artists," said Deb Donnelly, Creative Enterprise tutor and senior lecturer.

The show is all about layers and how once you engage with art the different layers naturally unfold to provide a more personal meaning to the viewer or wearer.

From the use of greywacke in contemporary jewellery to henna in printmaking students have used an exciting variety of traditional, organic and more unconventional materials to create pieces that are fresh and unique.

In a world of artificial intelligence and machine generated objects these students are focused on celebrating the art of bespoke pieces and creating personalised artistic works.

Students will be hosting the show and on hand to talk about the works throughout the exhibition.

For more information contact: